Our Disney trip was months in the making. I think we started officially planning in March, and we traveled in October. Astonishingly, we were barely early enough, as some hotels were sold out already for military rates for our dates, and reservations for certain activities opened up within a month or so of our booking the trip. If you are military, and thinking about a trip to Disney World, shoot me an email  (megan@megancieloha.com) for the name and contact info of the awesome travel planner we worked with. Becky is a no-fee travel planner (Disney provides her funding) and made our trip exceedingly better than it could have been. From hotel, dining and Fastpass reservations, to a detailed itinerary, to super responsiveness to questions or concerns during planning and travel, Becky was invaluable and I highly recommend her services.
Magic Kingdom was the park for our fist day. My parents and brother flew out from Oregon to join us, and we all tried to get acclimated to the Florida heat and humidity as quickly as possible. (I have tips on that, too, if you want them!)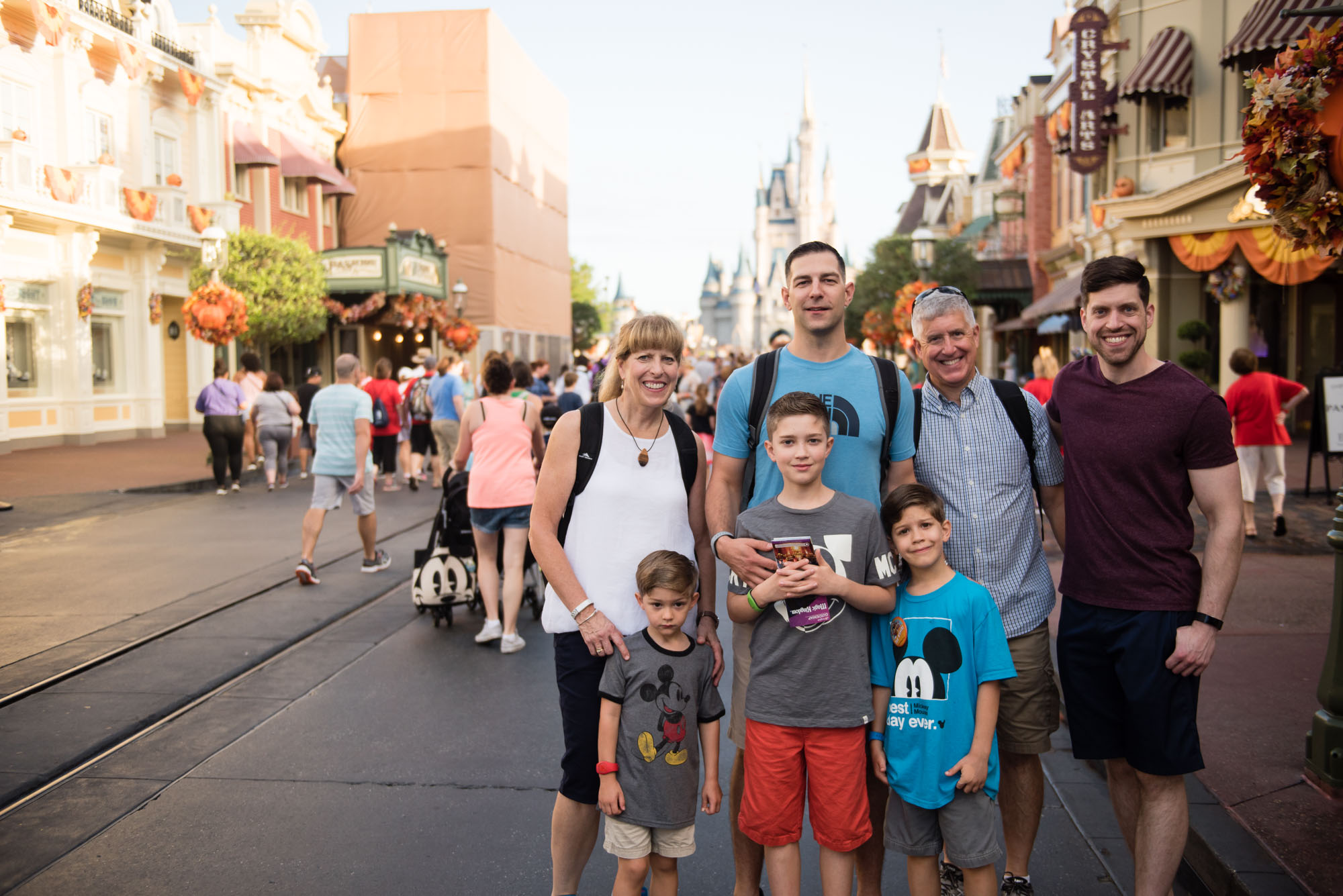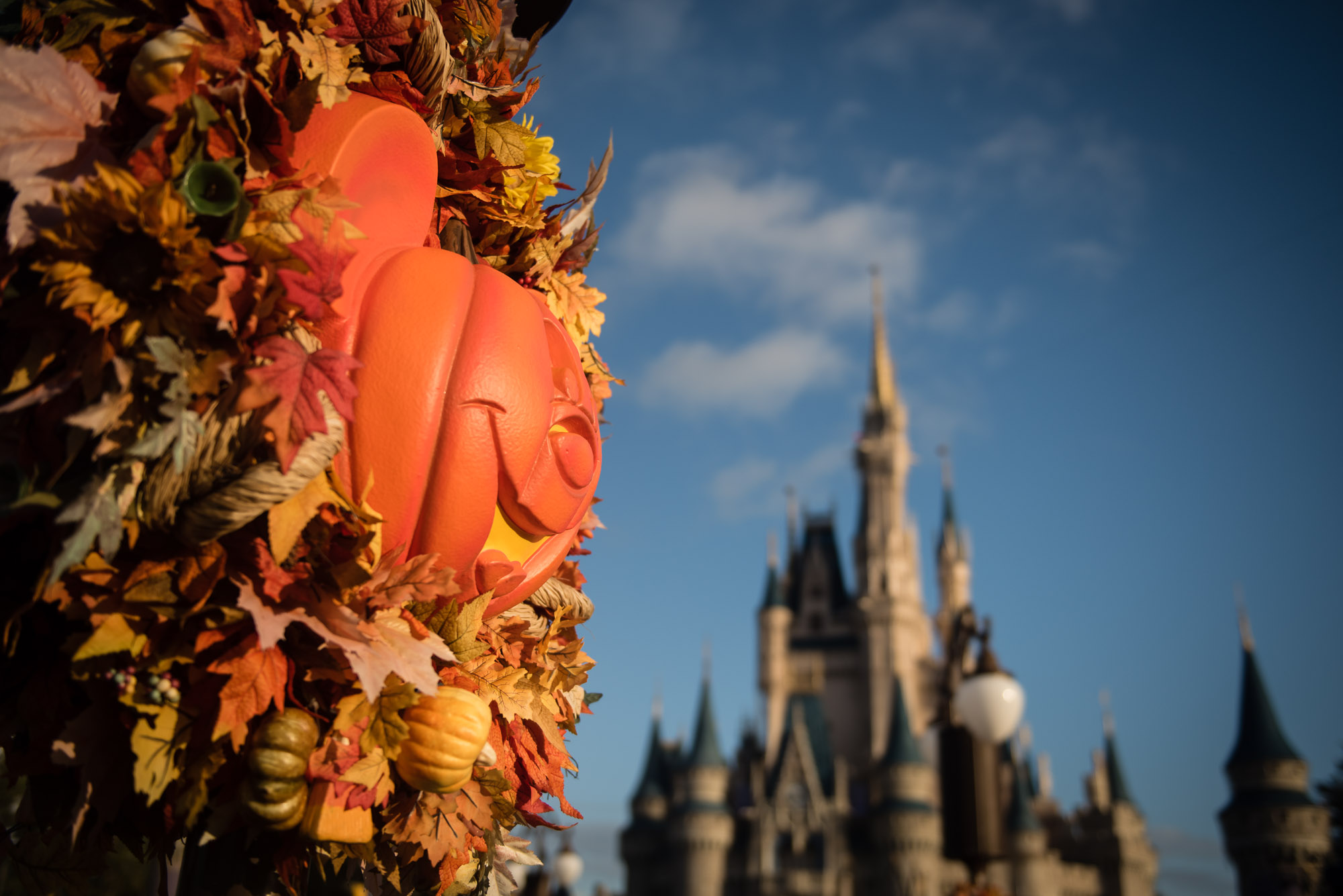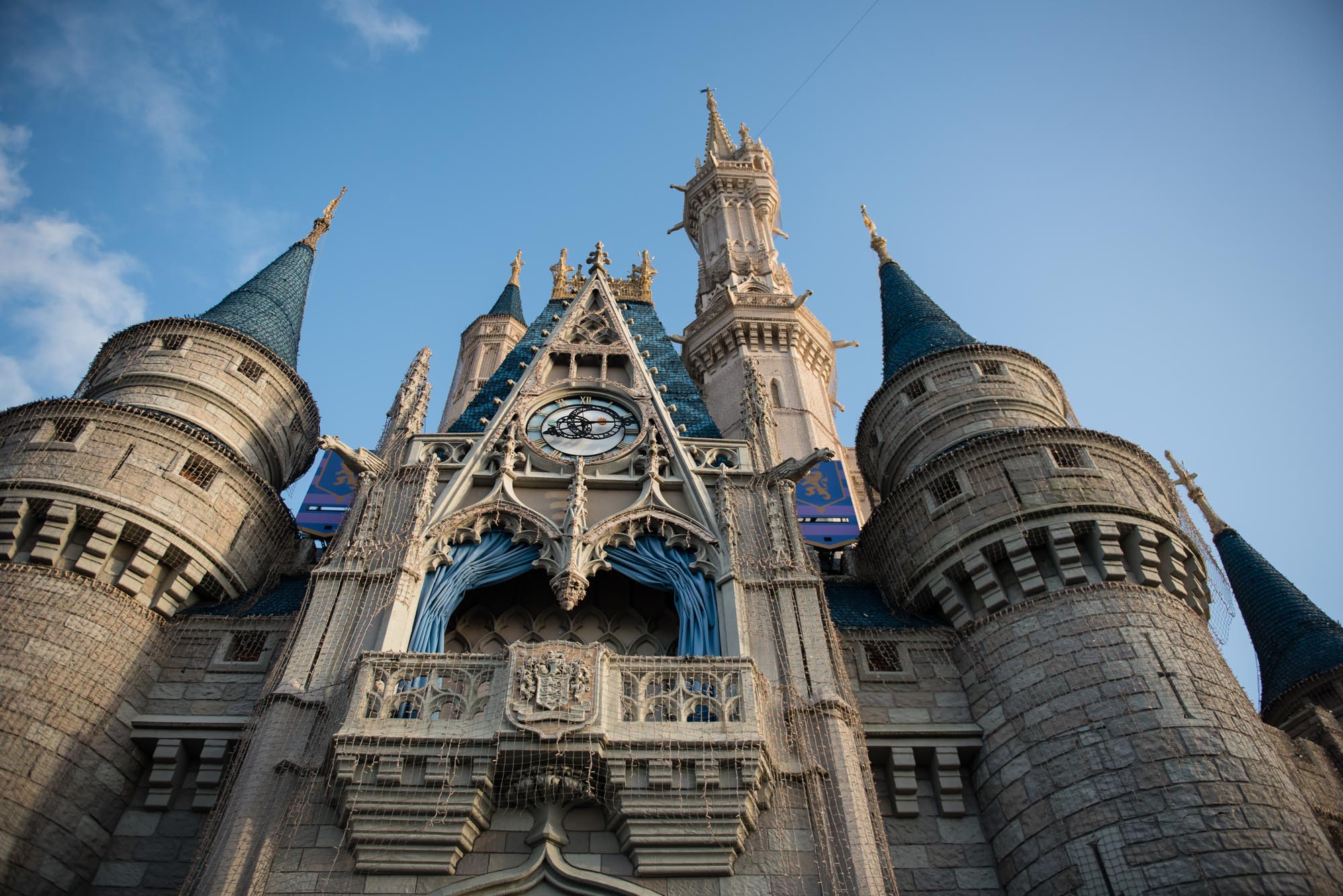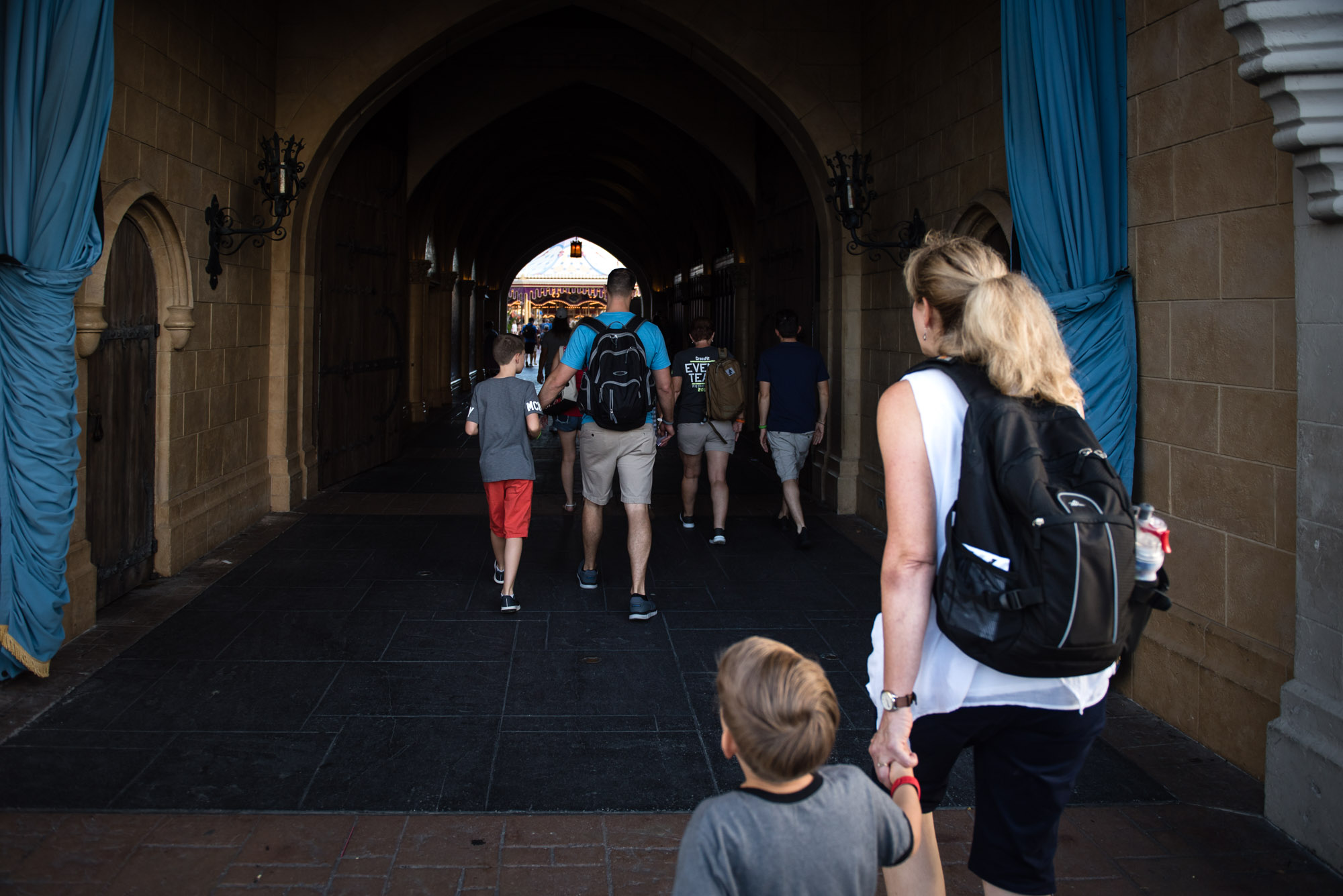 A good tip- head to the rides that you really want to experience first thing in the morning. We were able to get through many of the popular lines in under 15 minutes within the first hour of rope drop at Magic Kingdom. The first morning we were a little late getting in, but still managed to get through the Mine Train line in less than half an hour. Then we were on to using Fastpasses, which are indispensable. I can't imagine trying to do Disney without Fastpasses!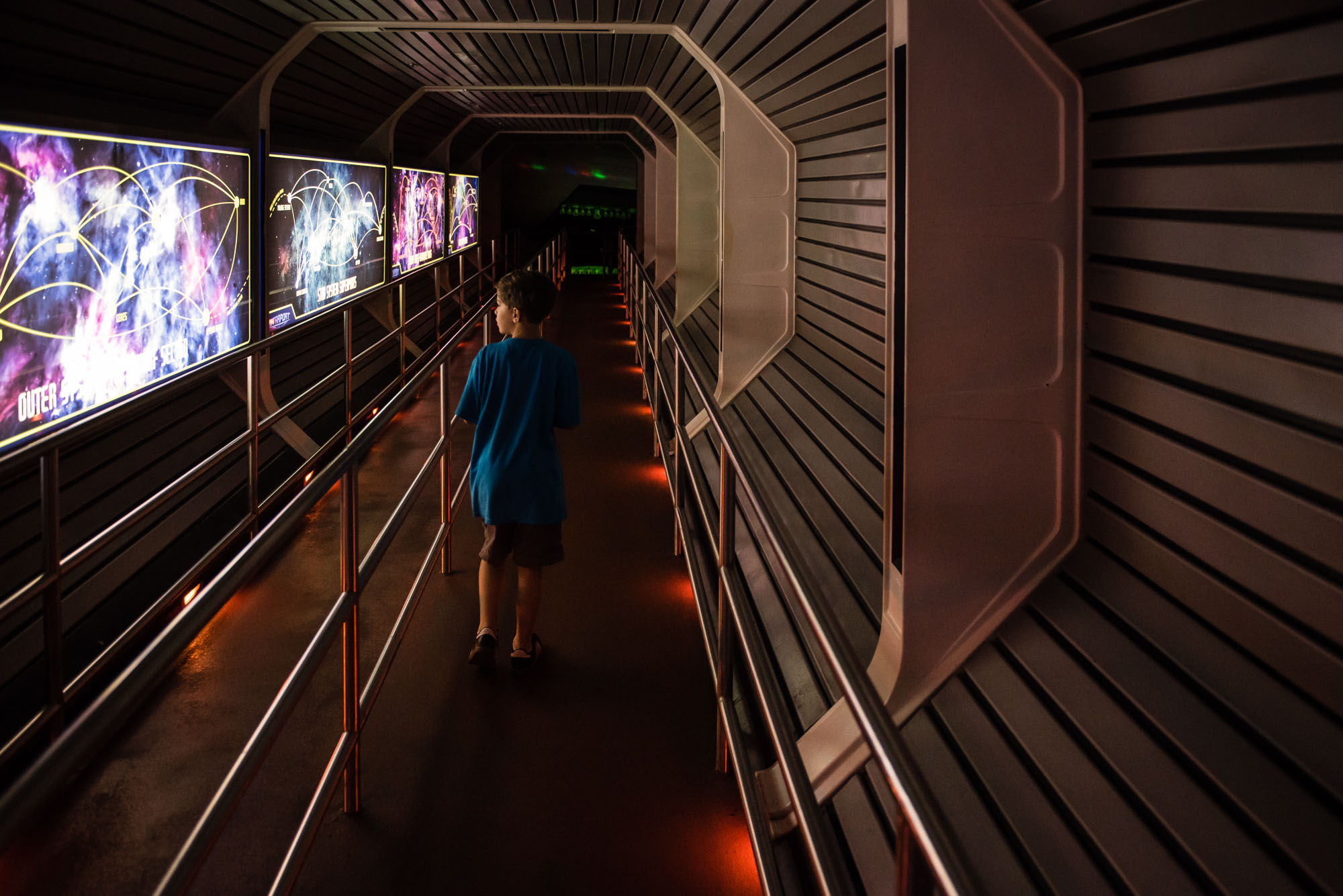 Lunch was reserved for Be Our Guest and we all really enjoyed the experience. The food was really good and the theming was enjoyable. Not to mention, sitting inside with air conditioning for 45 minutes was a joy.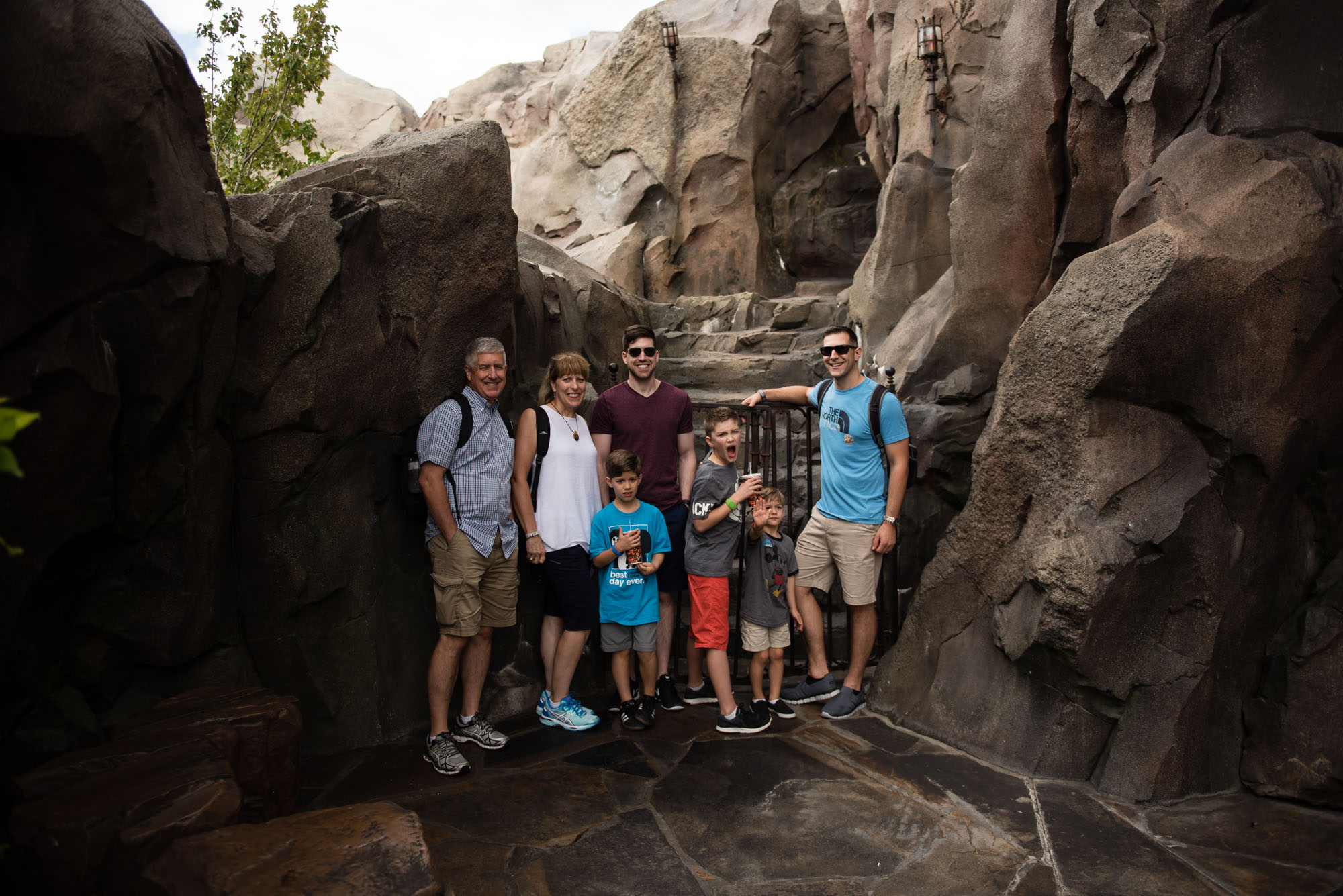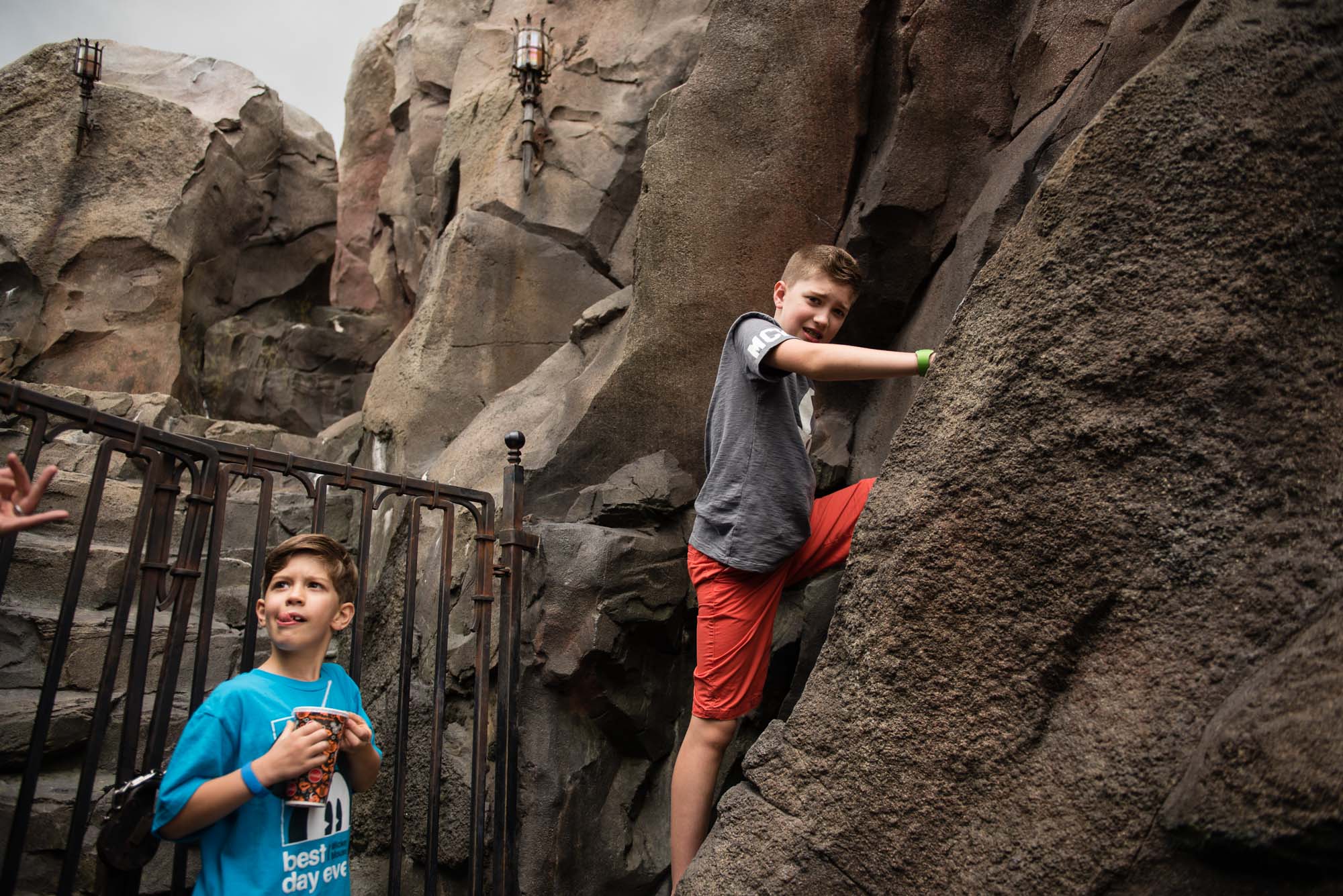 We had dinner reservations at Ohana at the Polynesian. The kids were wiped out by that point (a wedding reception outside our ground level hotel room had kept them up several hours past their bedtime a night before…) so we sped through what could have been a leisurely meal, but the highlight for me was the bread pudding. I normally try to eat a diet very low in wheat, but show me bread pudding and all restraint is gone.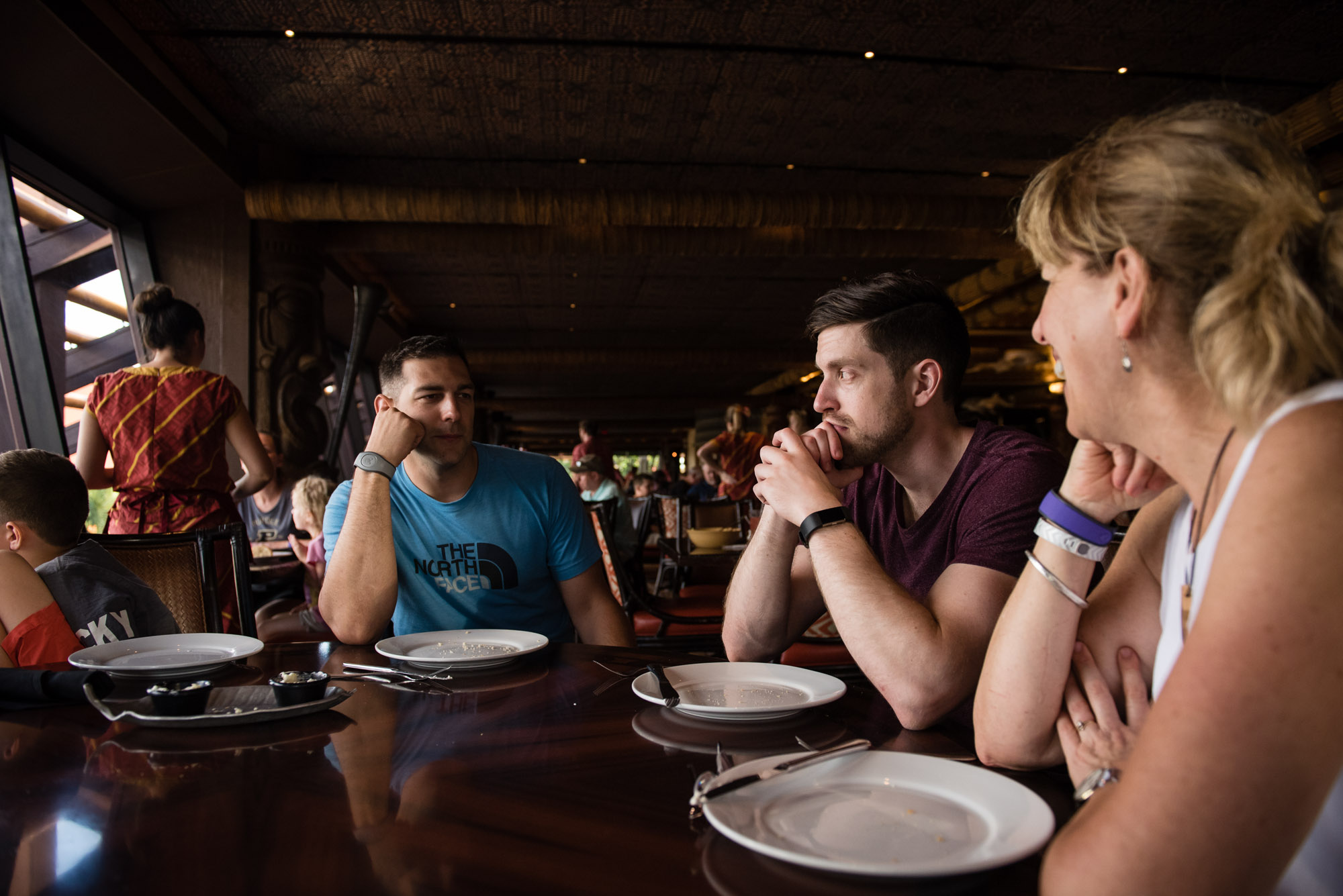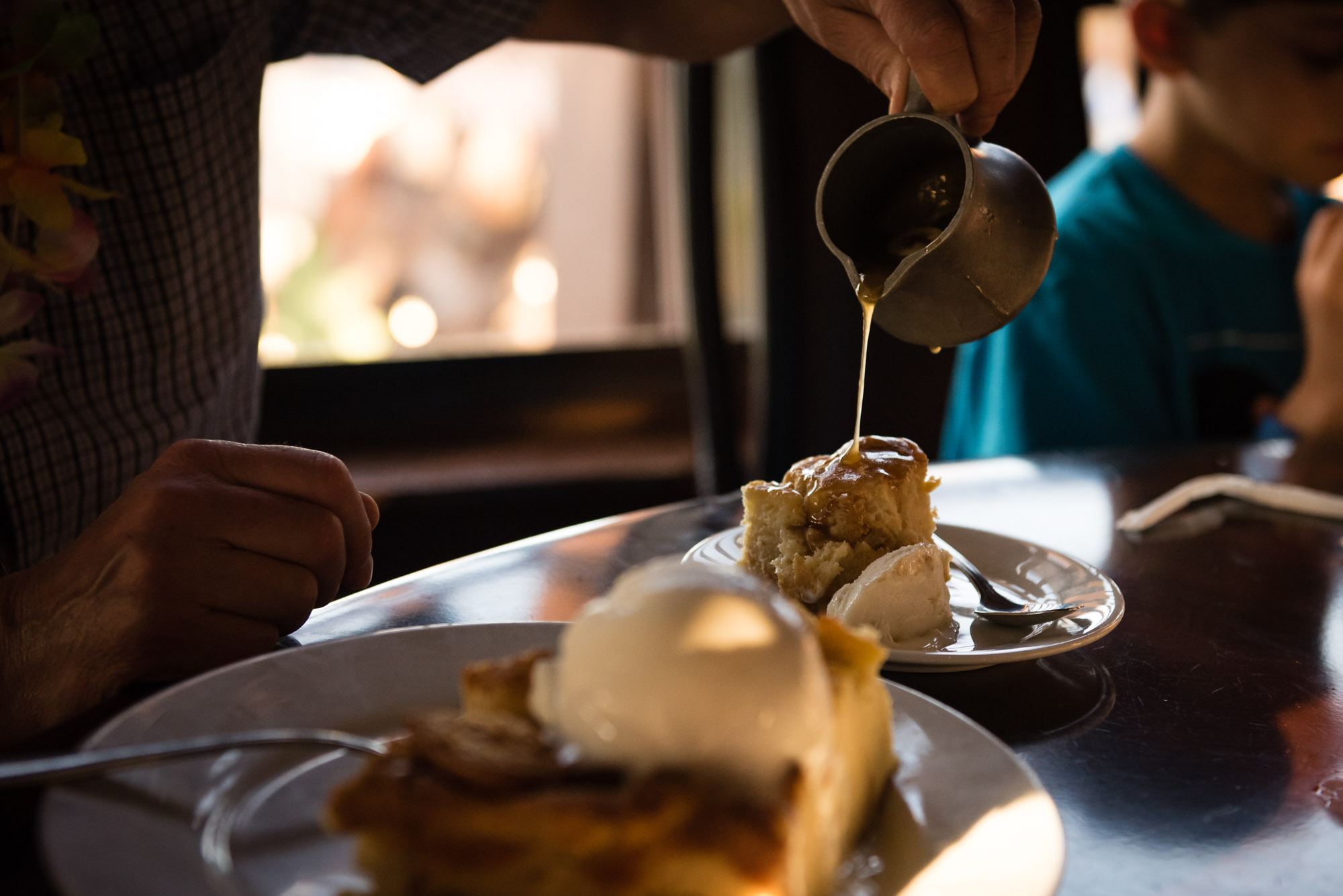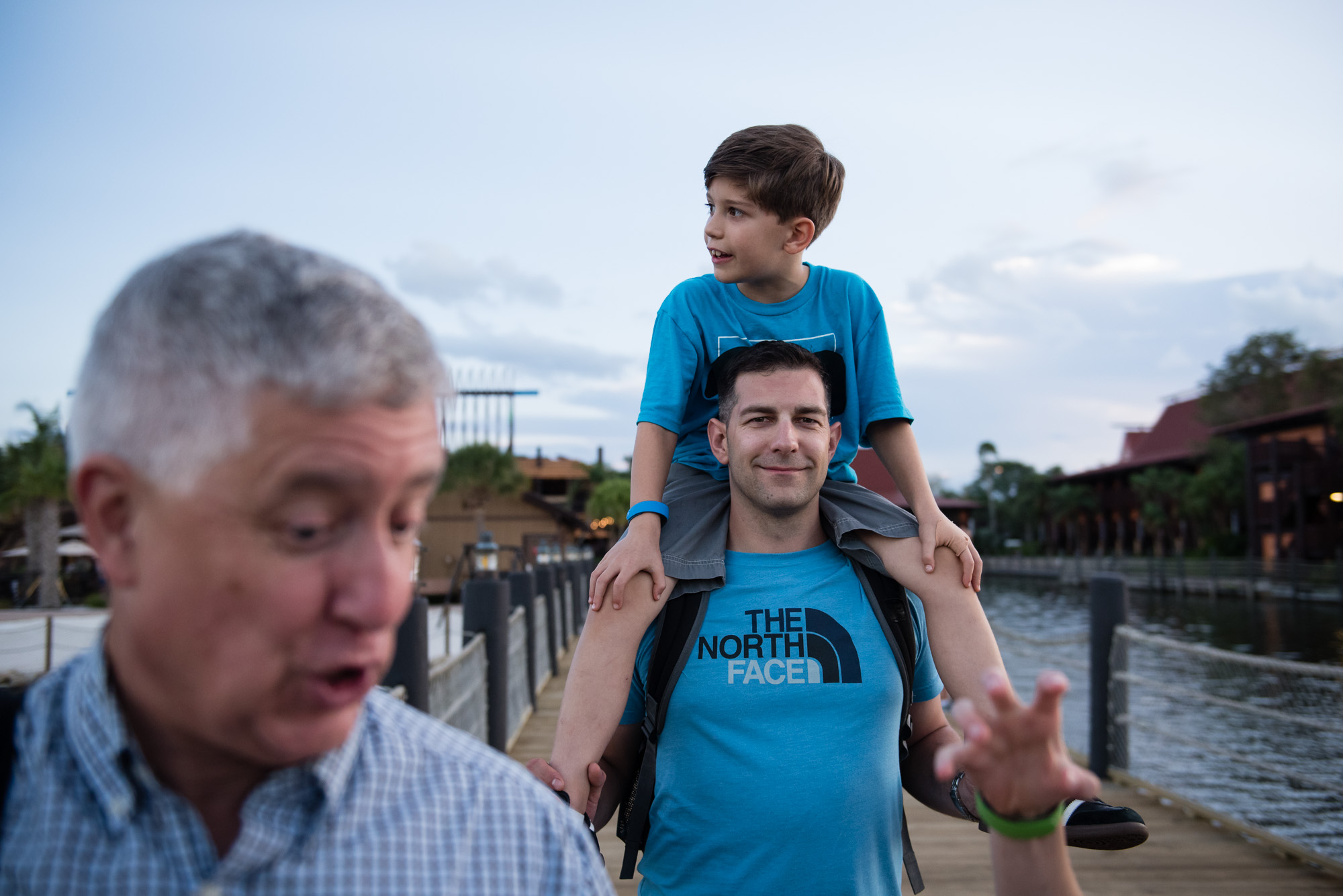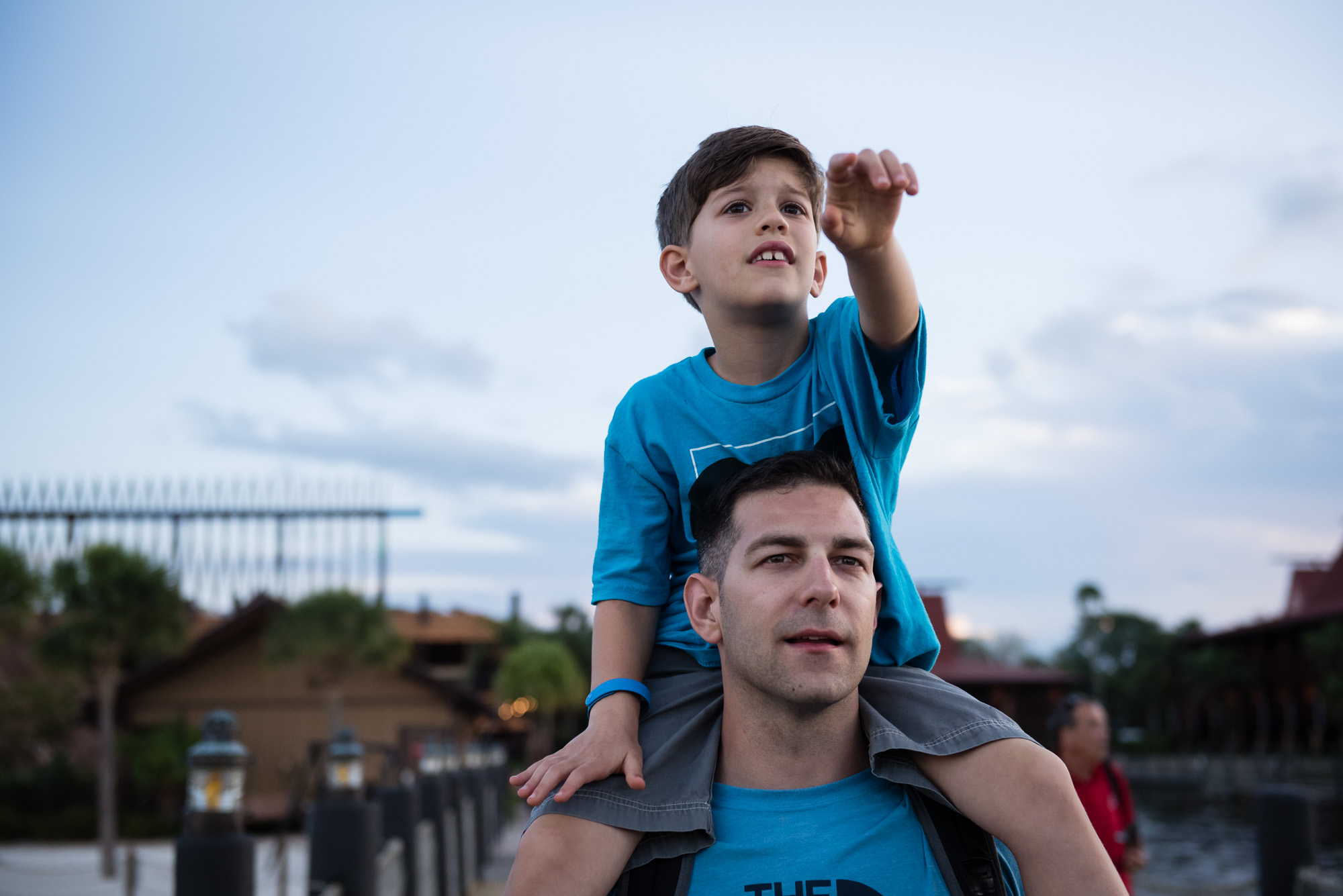 Pin It
---