Our 'great summer road trip' rounded out with a few nights spent outside Boston. We found an AirBnB close to a Subway stop and spent a morning and afternoon walking around the city.
First- figuring out the ticketing system. Not so self explanatory. A nice transit employee leaving her shift happened to walk by and she helped us out.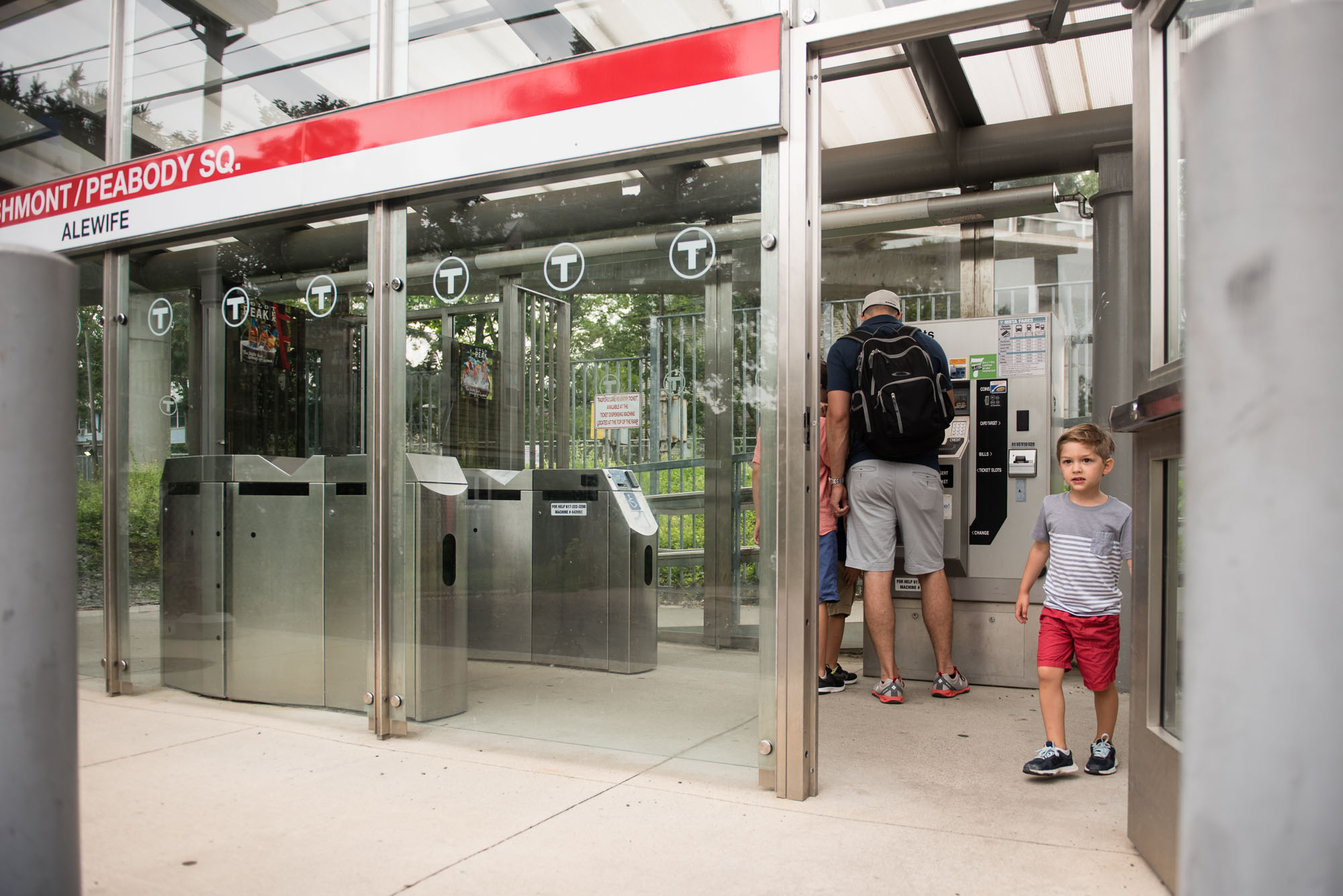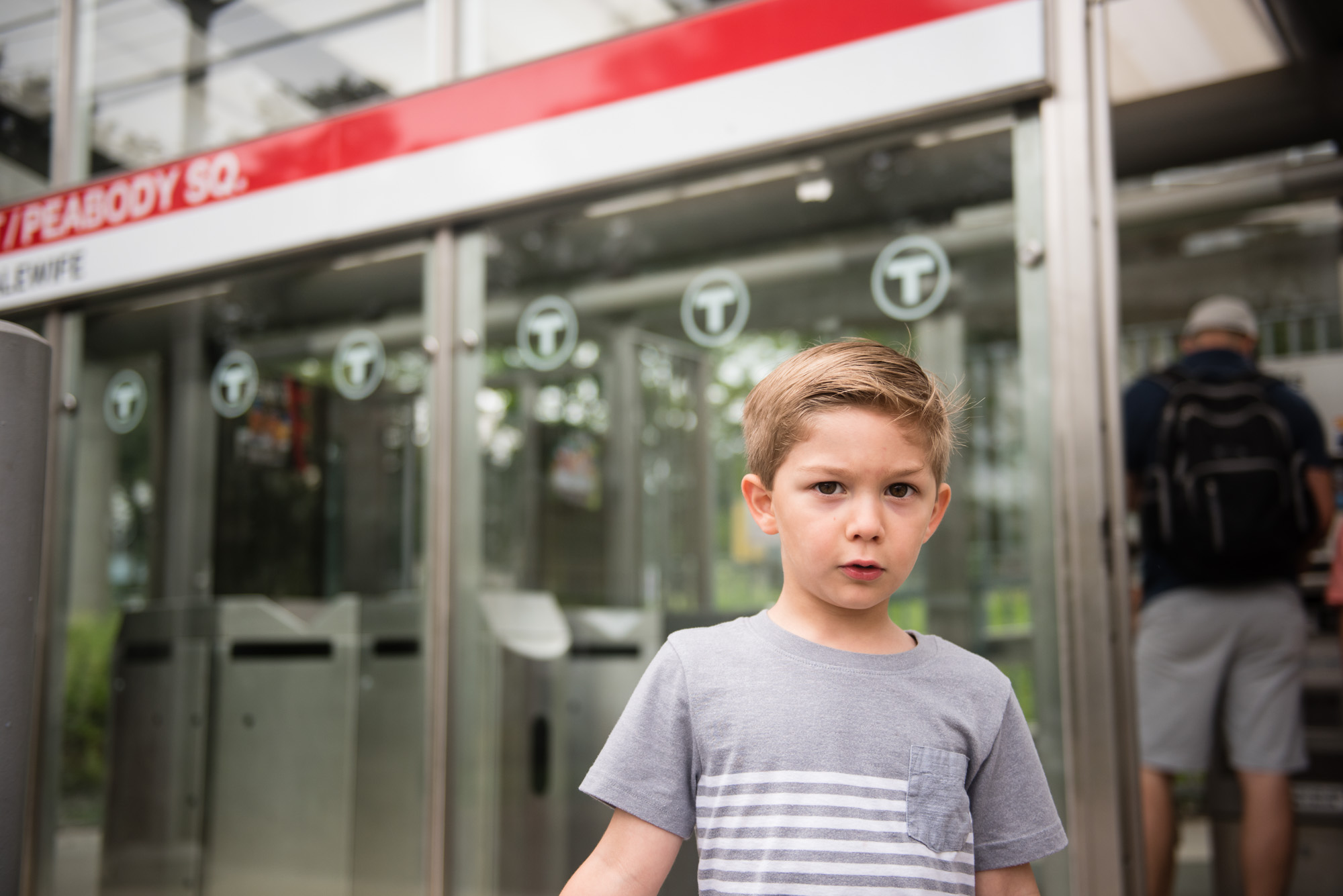 Key to our travels- feeding the kids. You'd think after traveling a bunch with these 3 I'd have meal/snack regularity more under control. But, stuff happens when you travel, especially when it feels awful to settle for McDonalds when there is a whole new city of culinary choices spreading out in front of you. This time, we waded through the whineys and waited in line at Tatte. Which you should absolutely do, too. So worth the angst.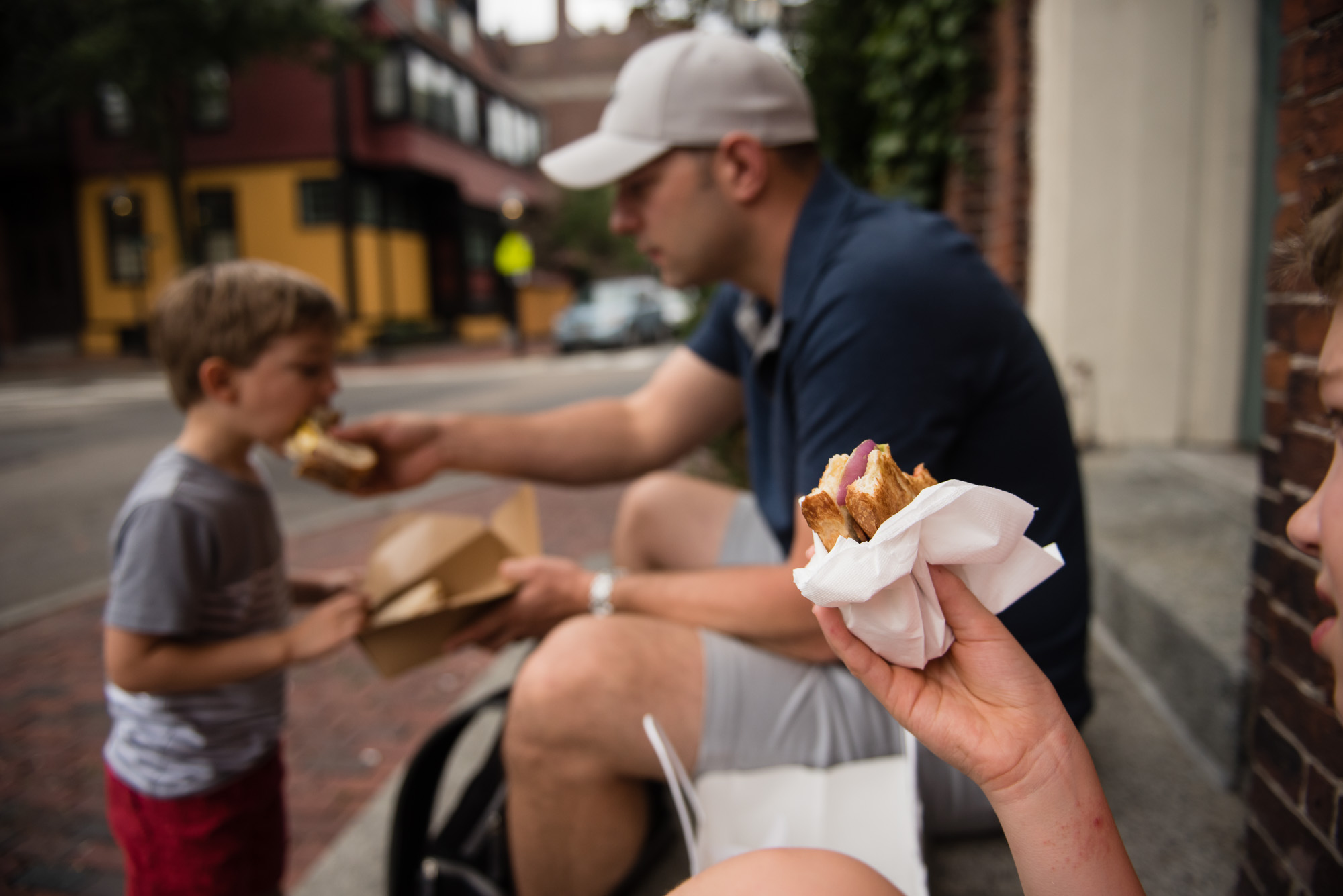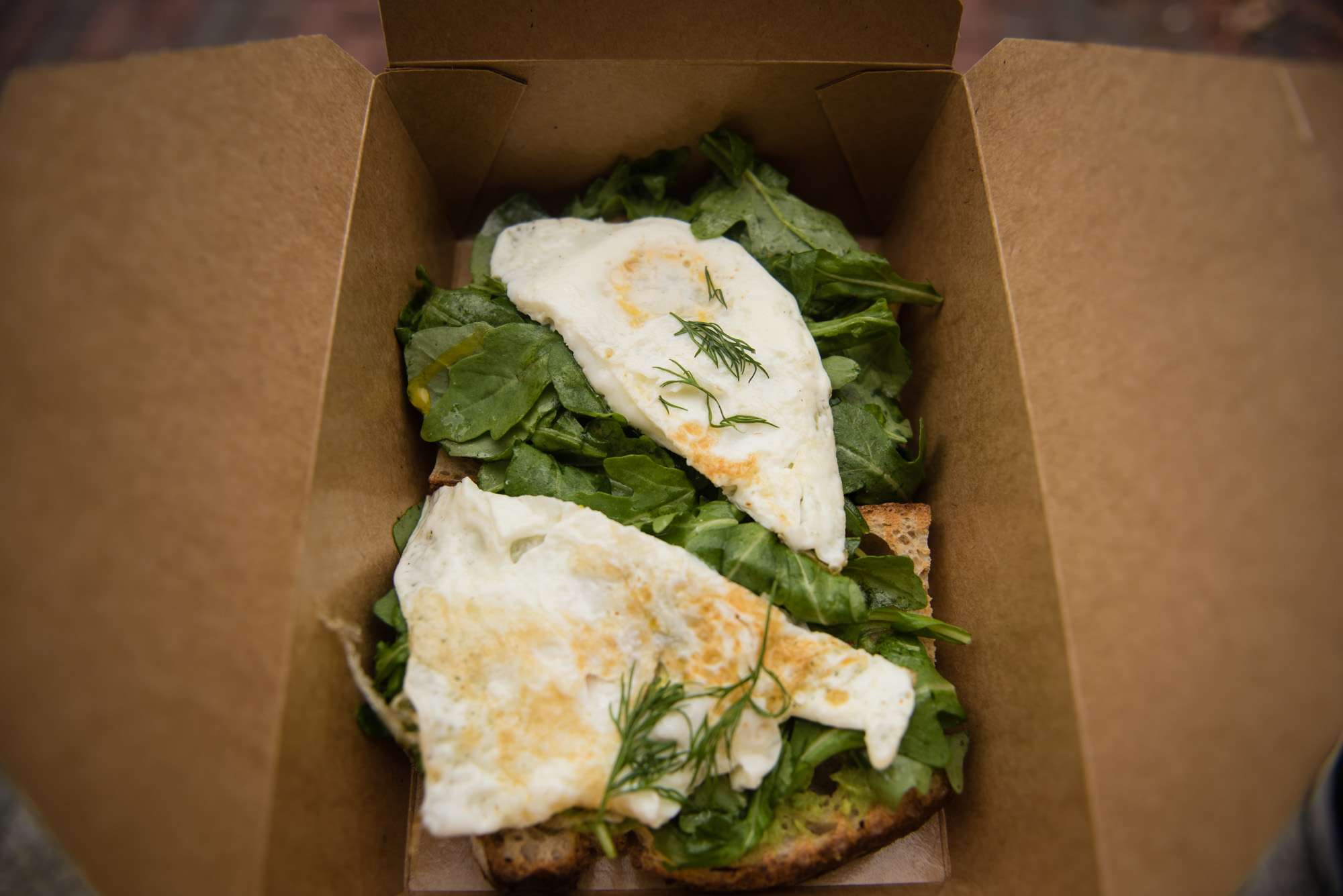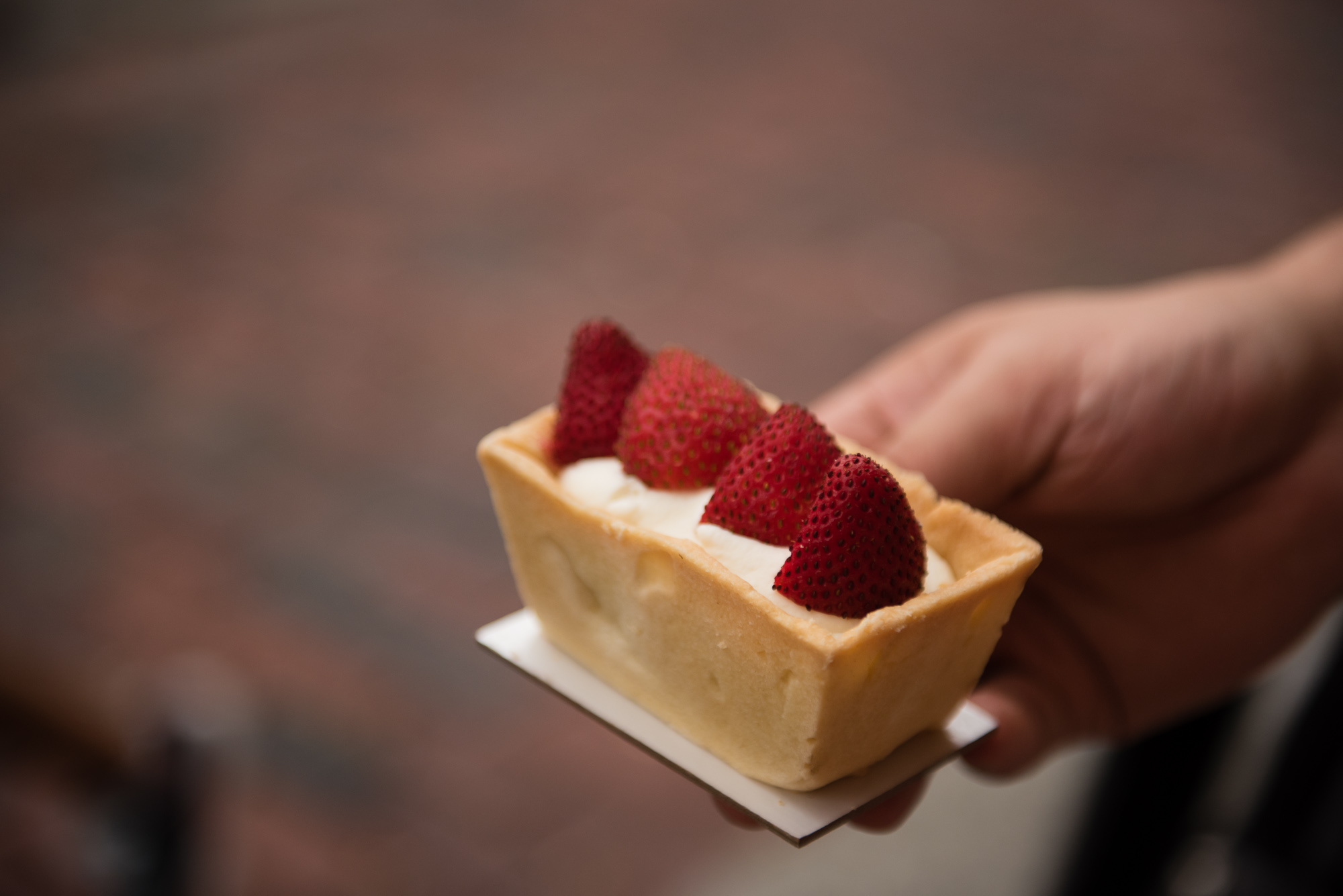 After breakfast we crossed the street to run on the cobbles of Acorn Street and take pictures for ourselves and another tourist who wandered by ;)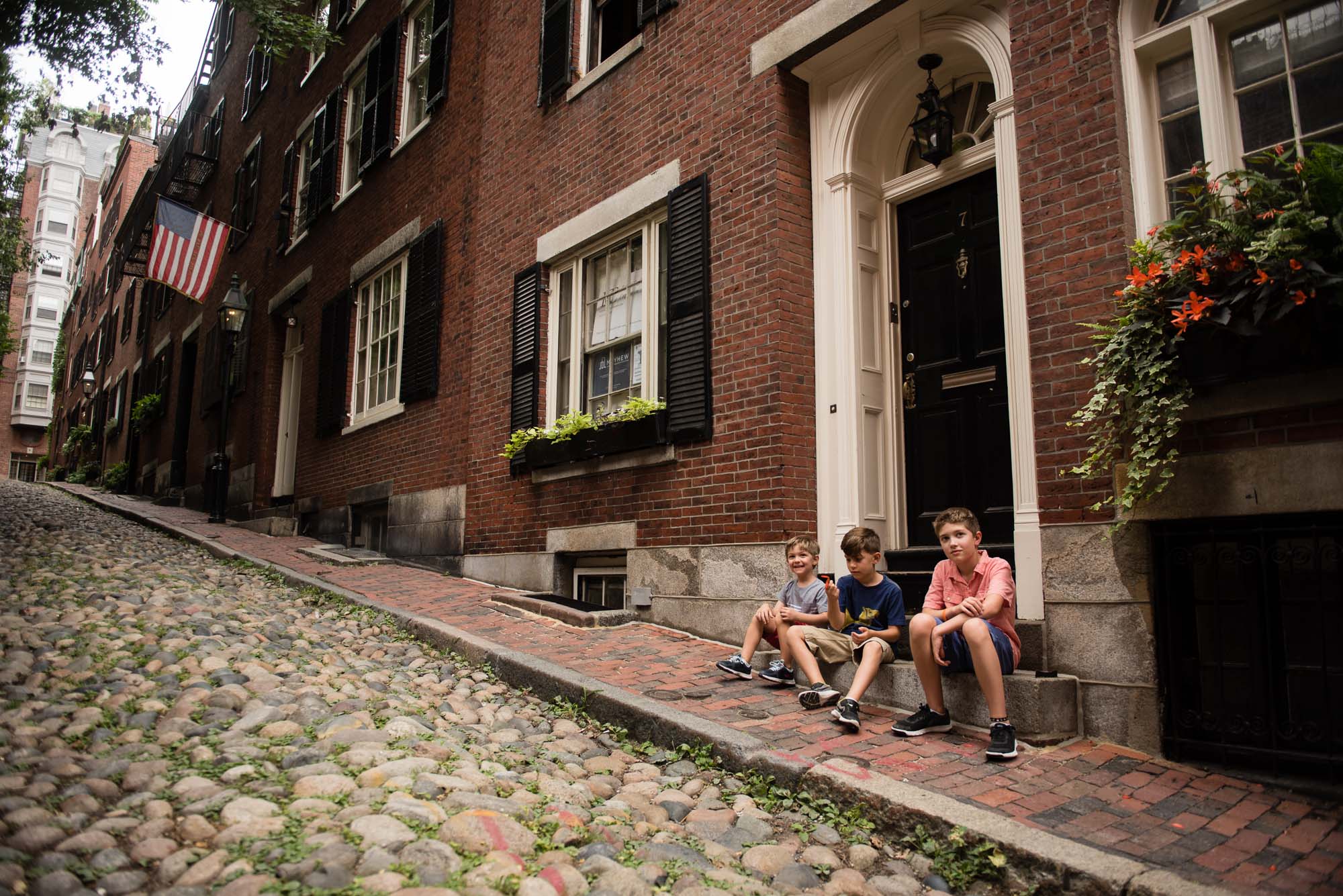 Next stop, joining Boston's Freedom Trail in the Public Garden. The boys could have stayed right there, laughing at the ducks, for hours. Alas, when you have an entire city to see in one day, move on you must.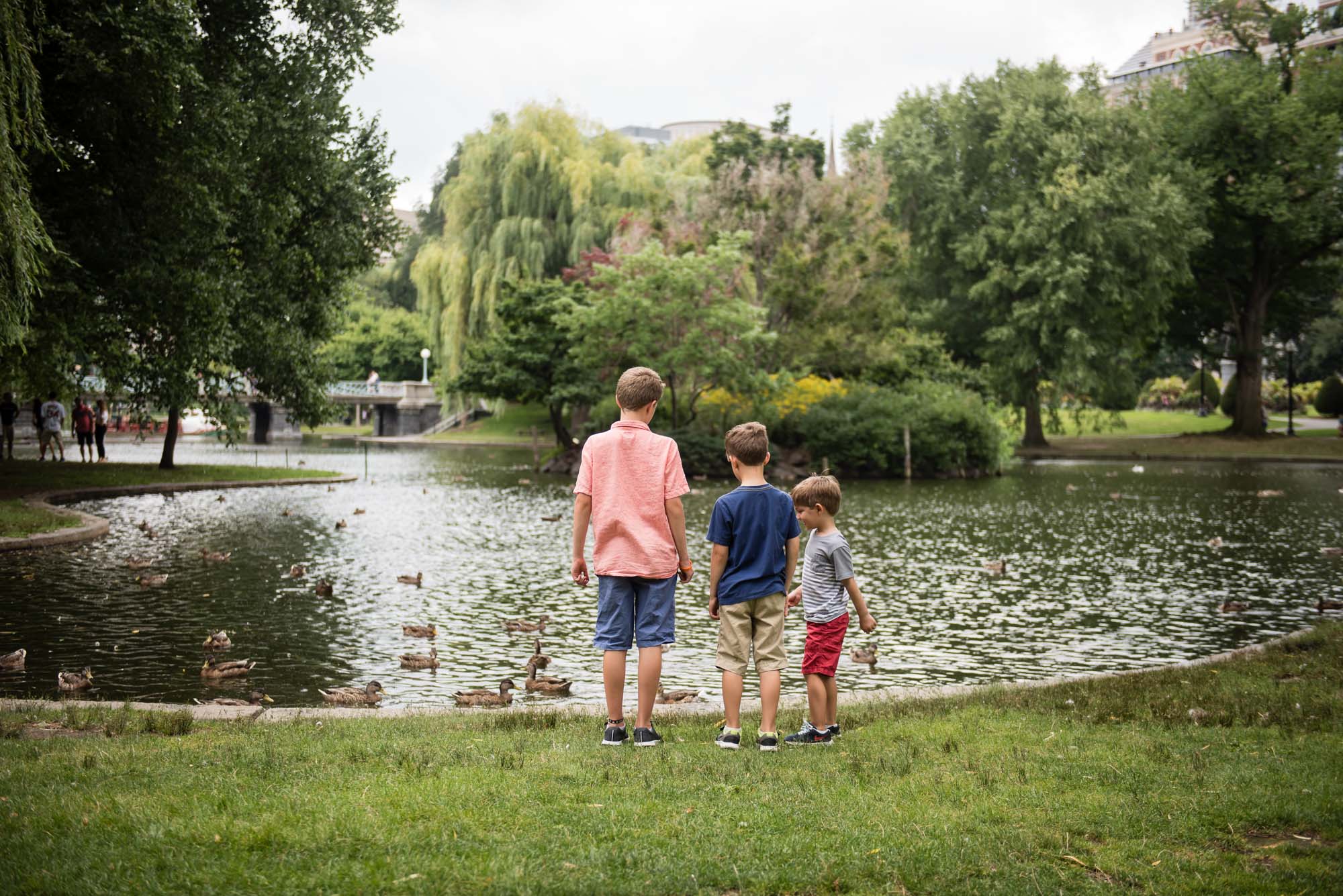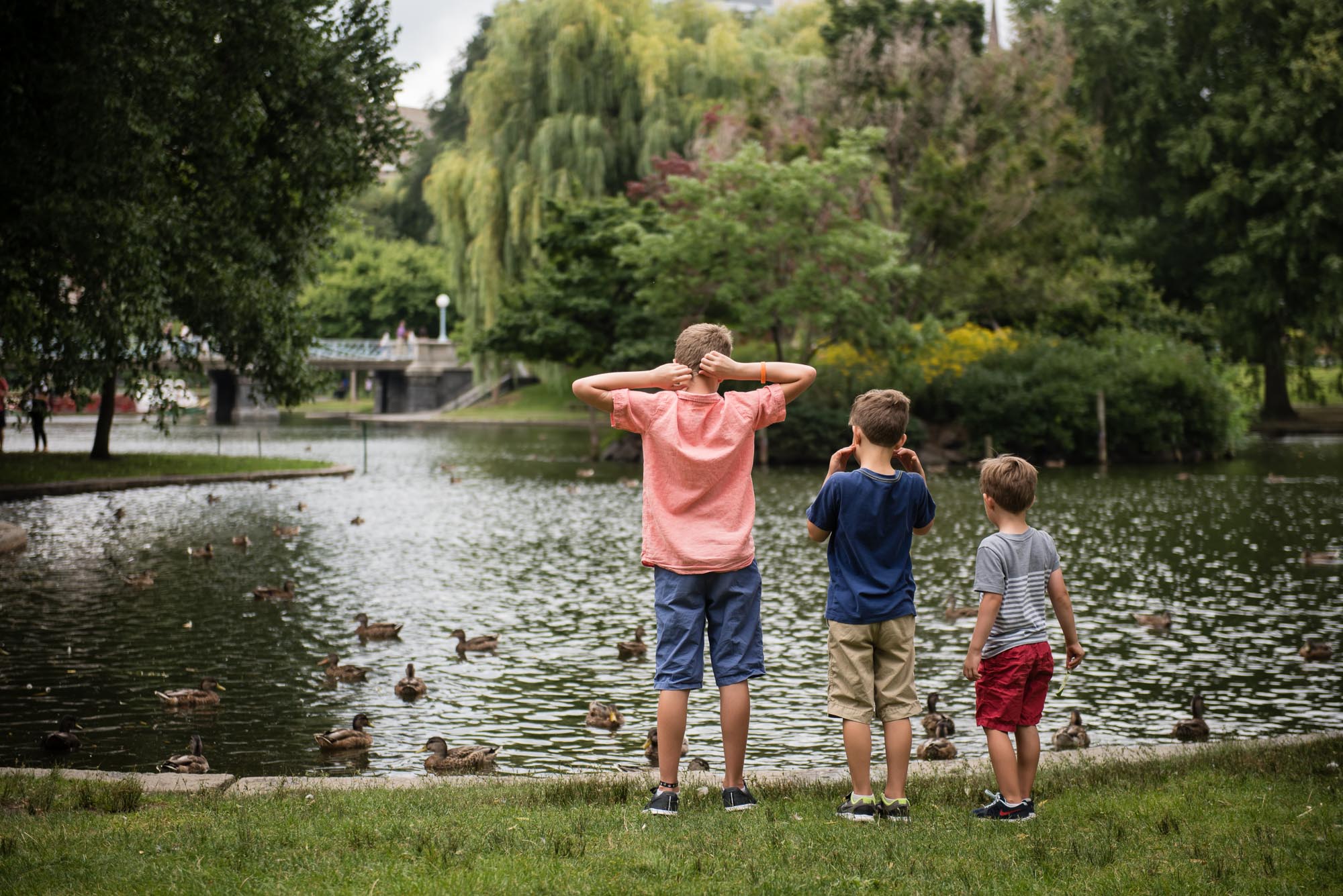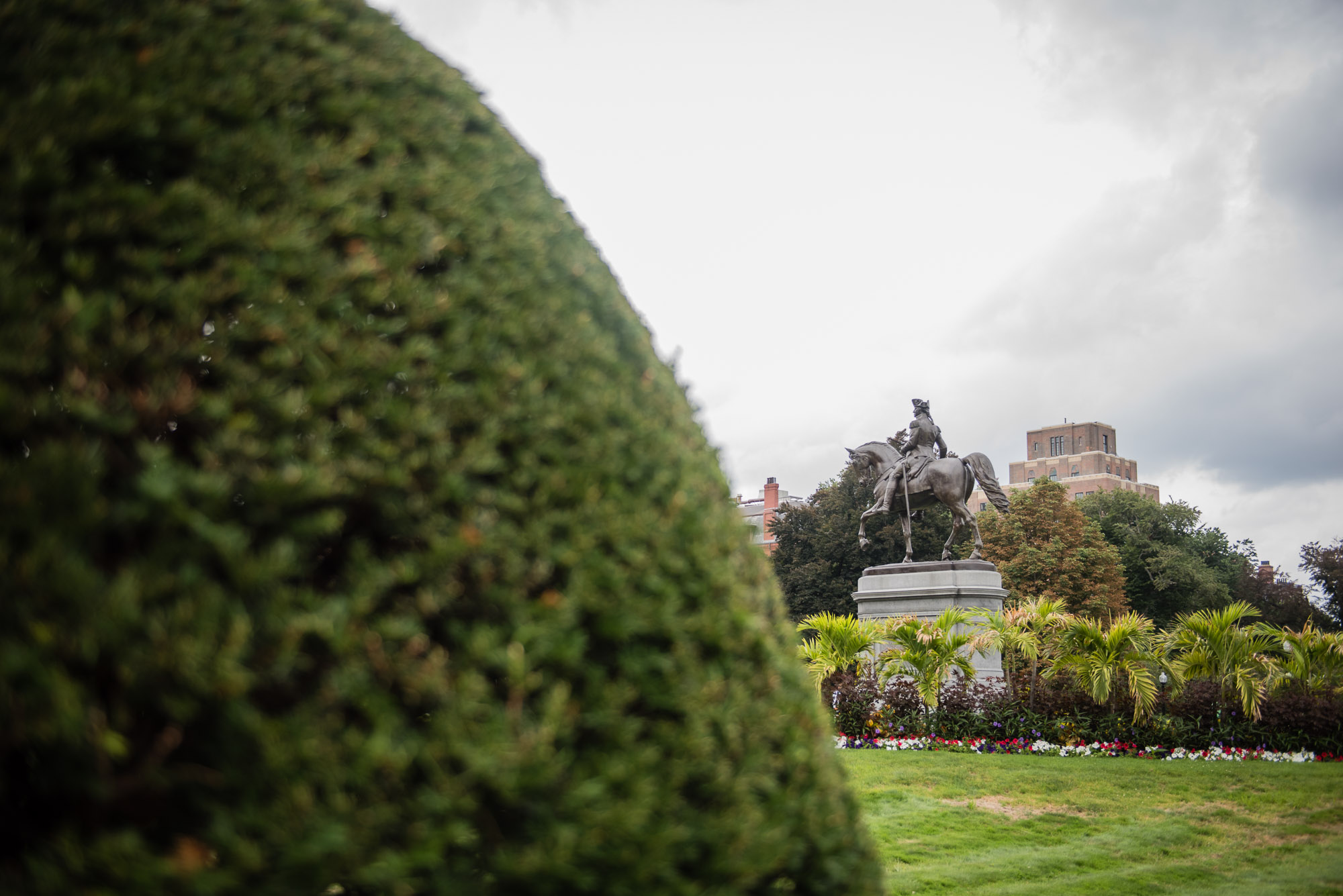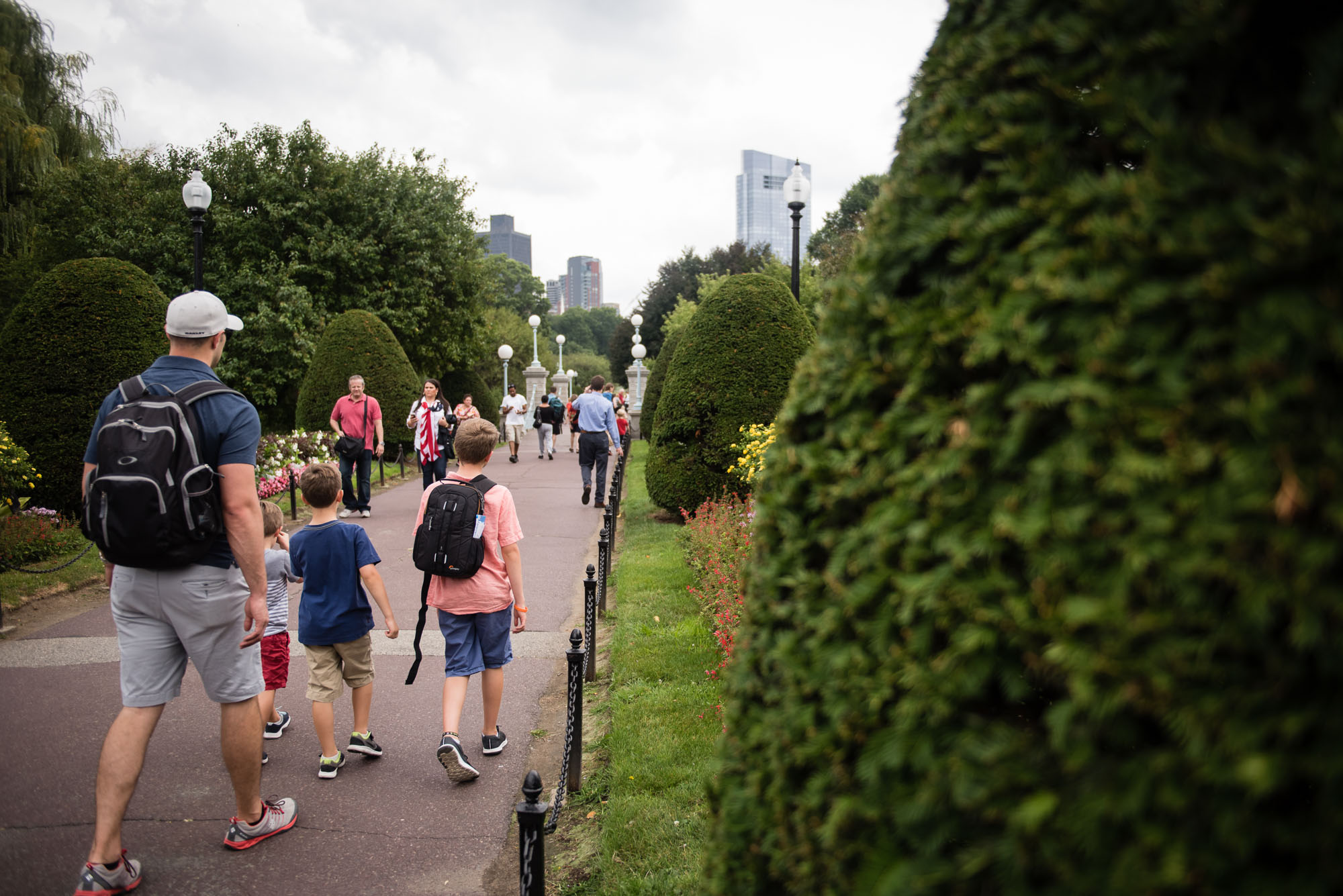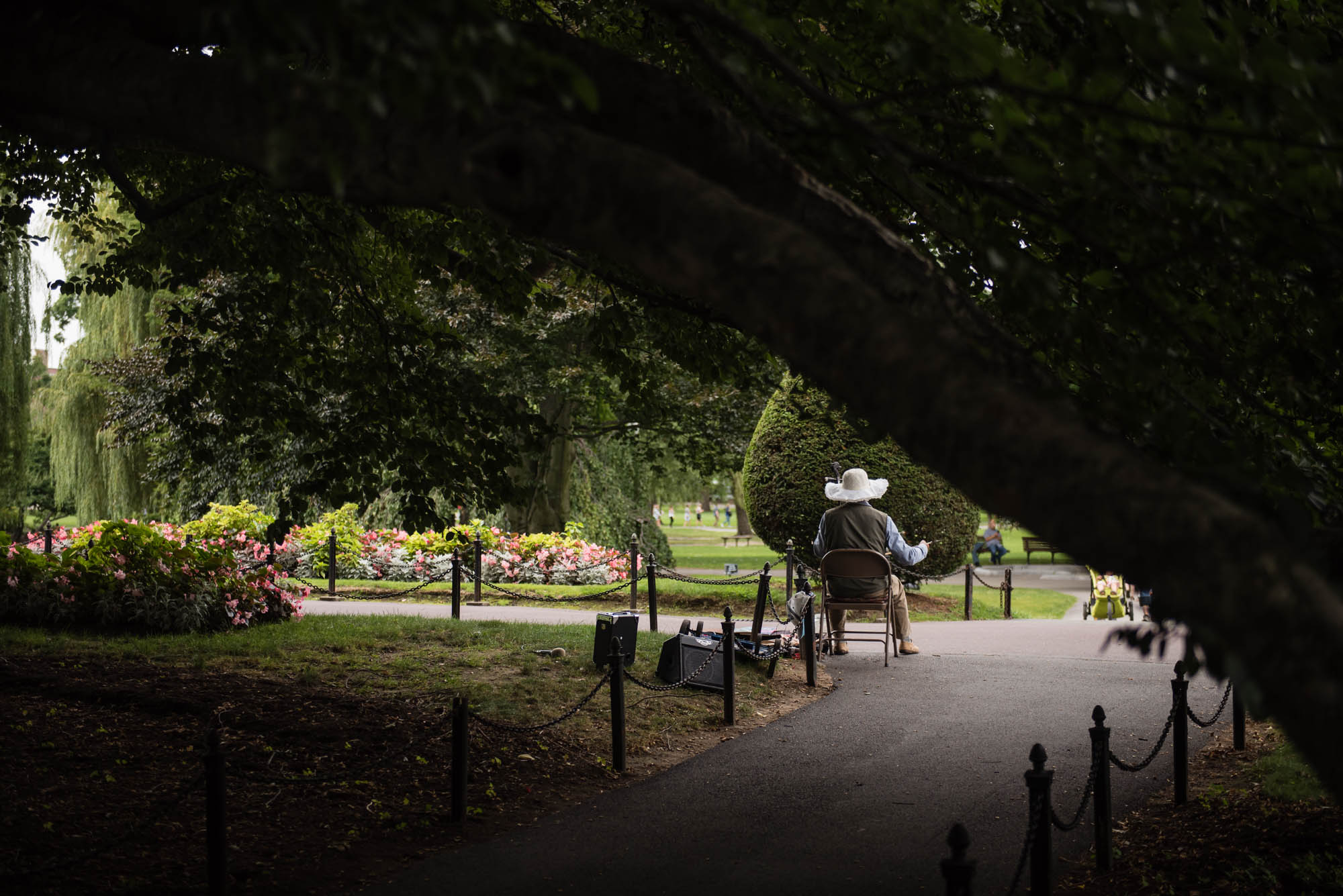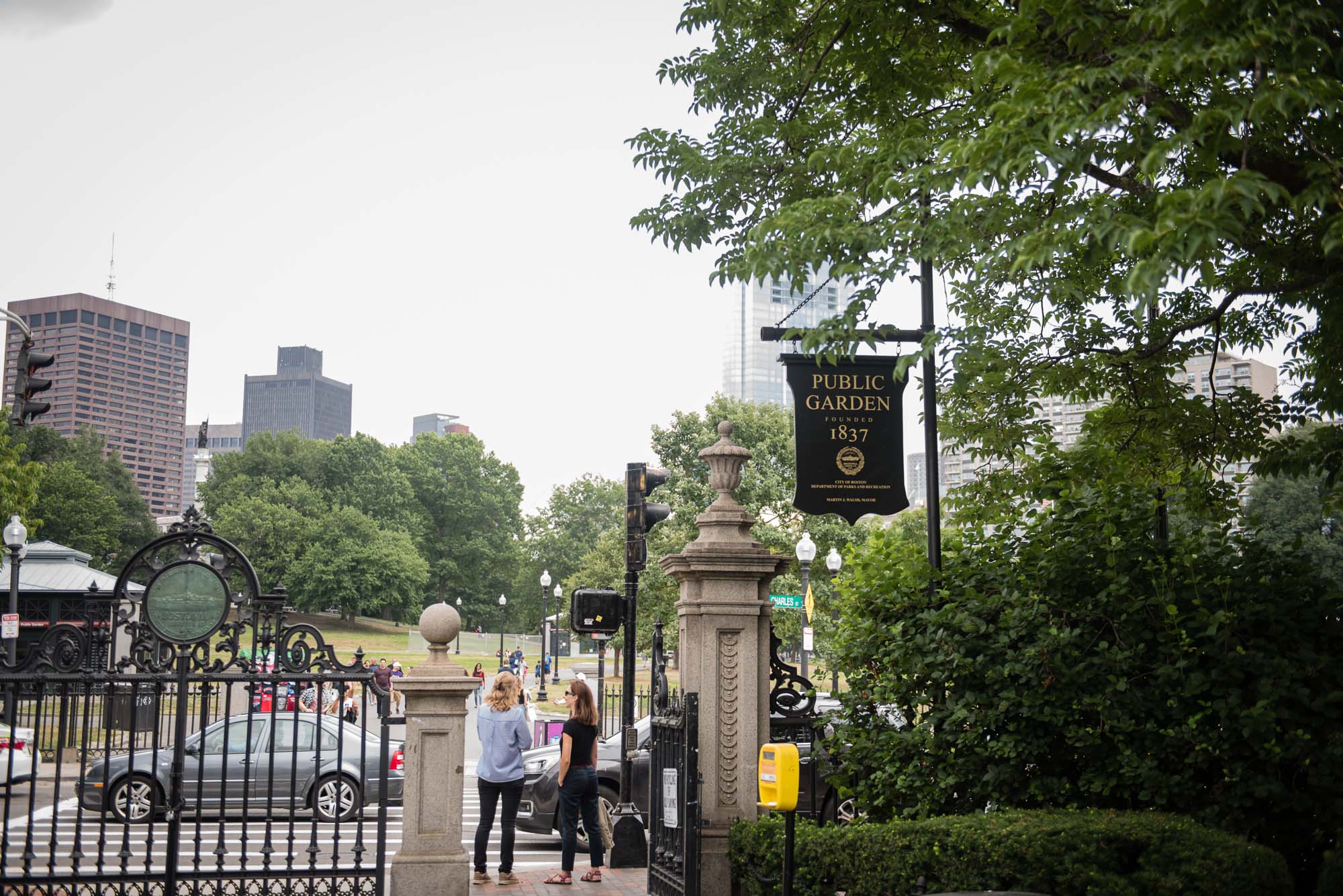 We were in Boston the day before the planned rally/counter-rally in August. The police had already set up barriers surrounding the permitted protest site in Boston Common and I felt like the air had a weird, charged energy. It could have just been the moody weather, though. The squirrels seemed unaffected.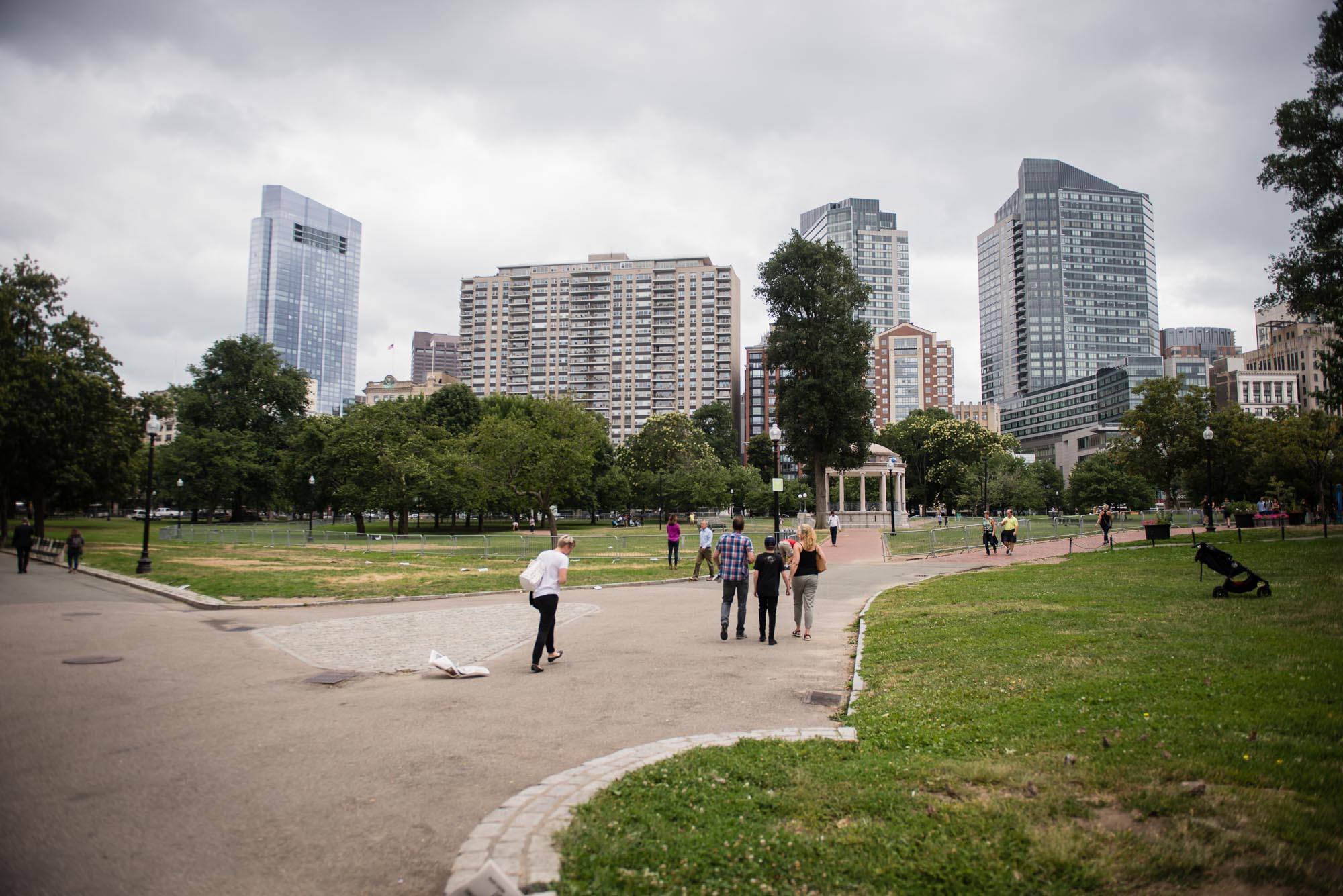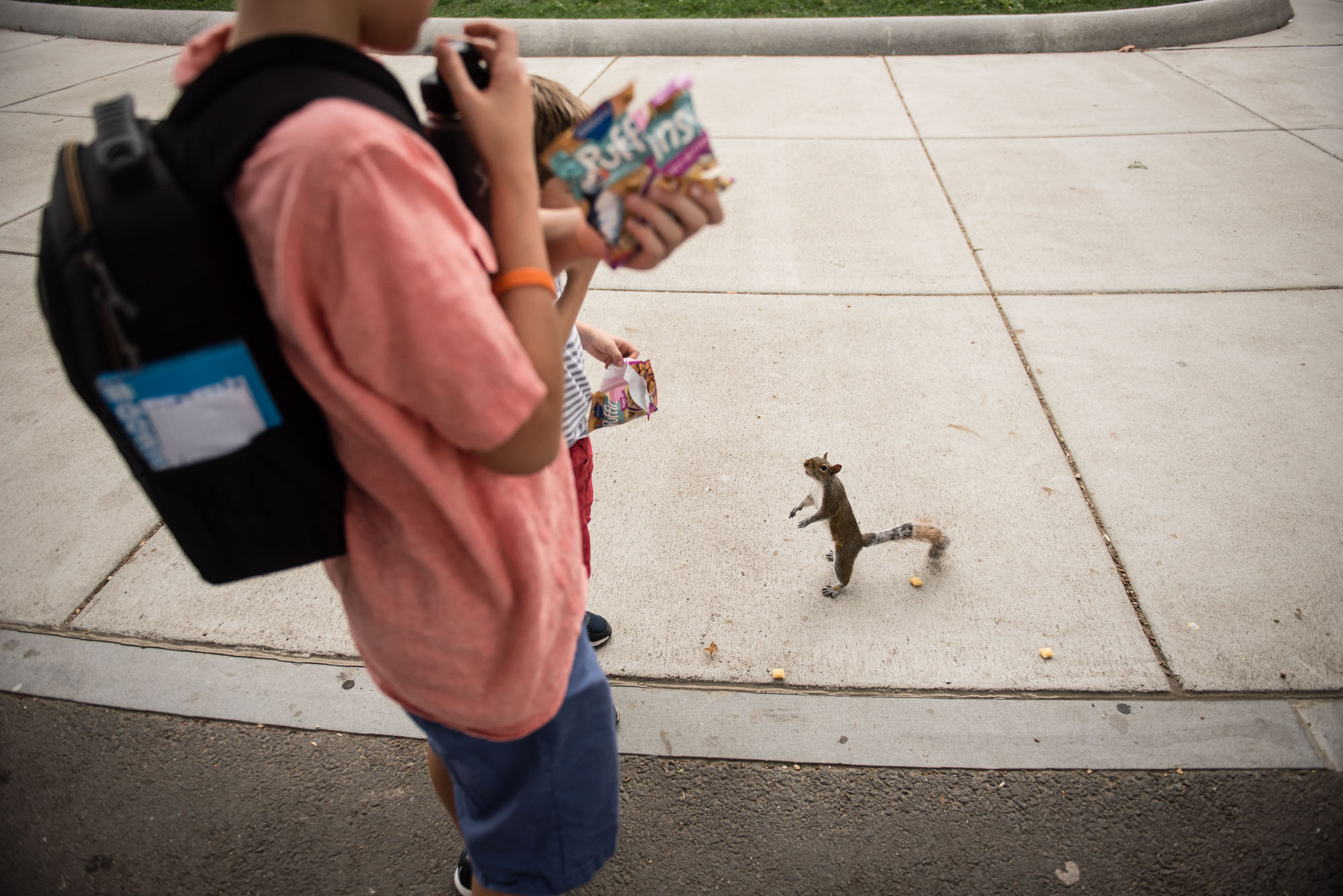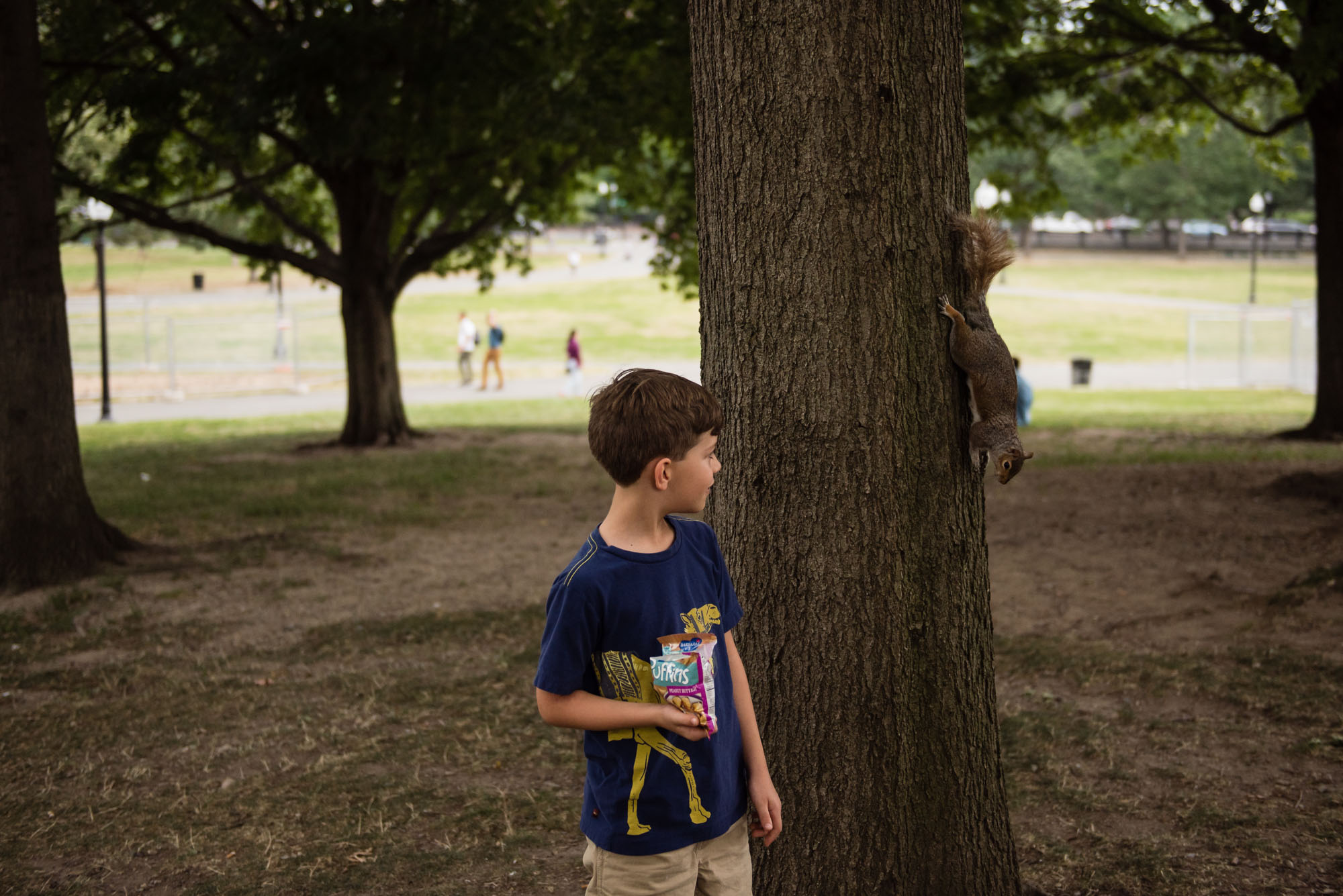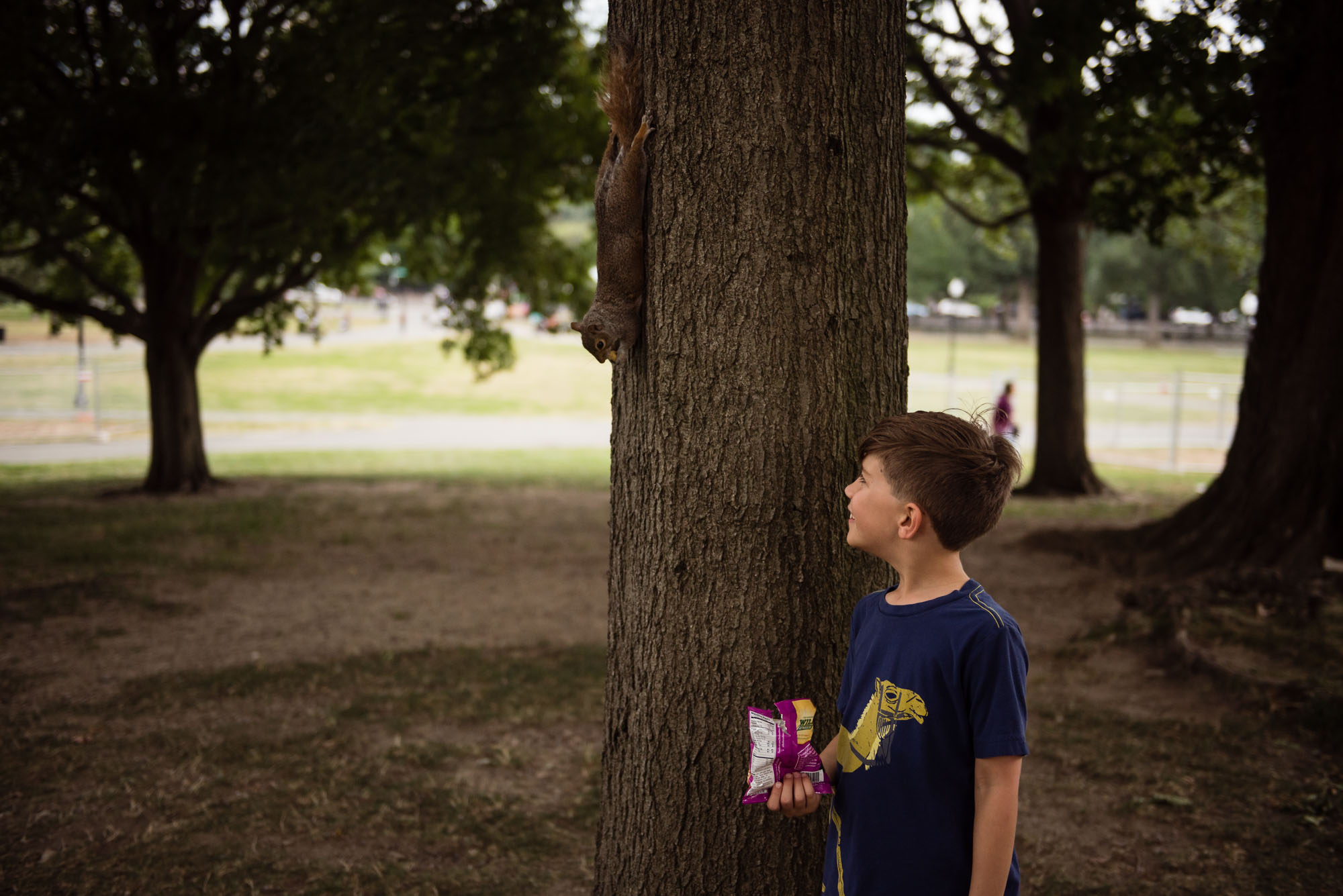 Moving on down the street. The city seems so much bigger than DC. Likely due to the height restriction on buildings in DC. I didn't know this before moving to the area, but there is a popular myth that no buildings in DC can be taller than the Washington Monument. In reality, there is a law regarding building height/street width relationship. Our next destination was King's Chapel, founded in 1686.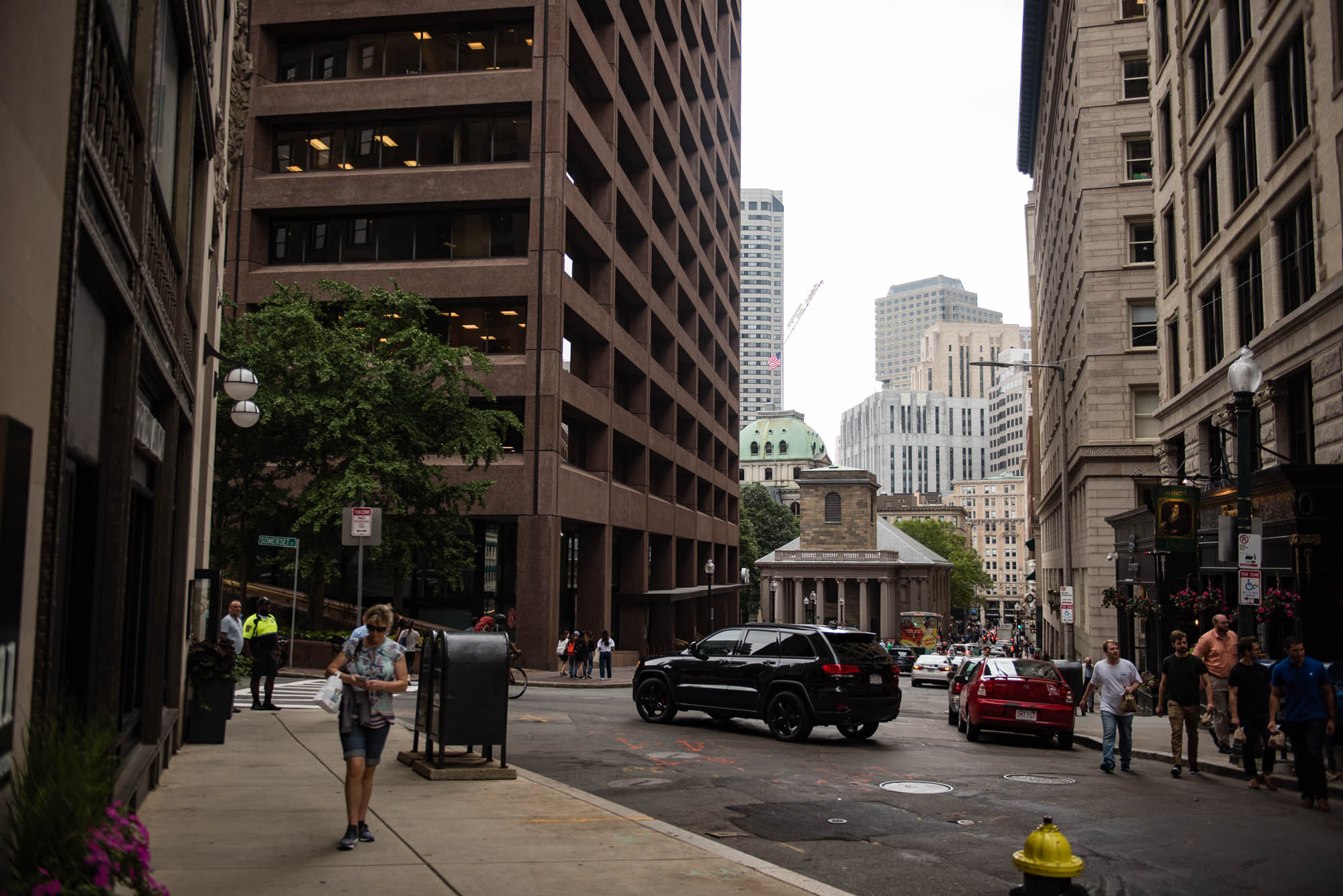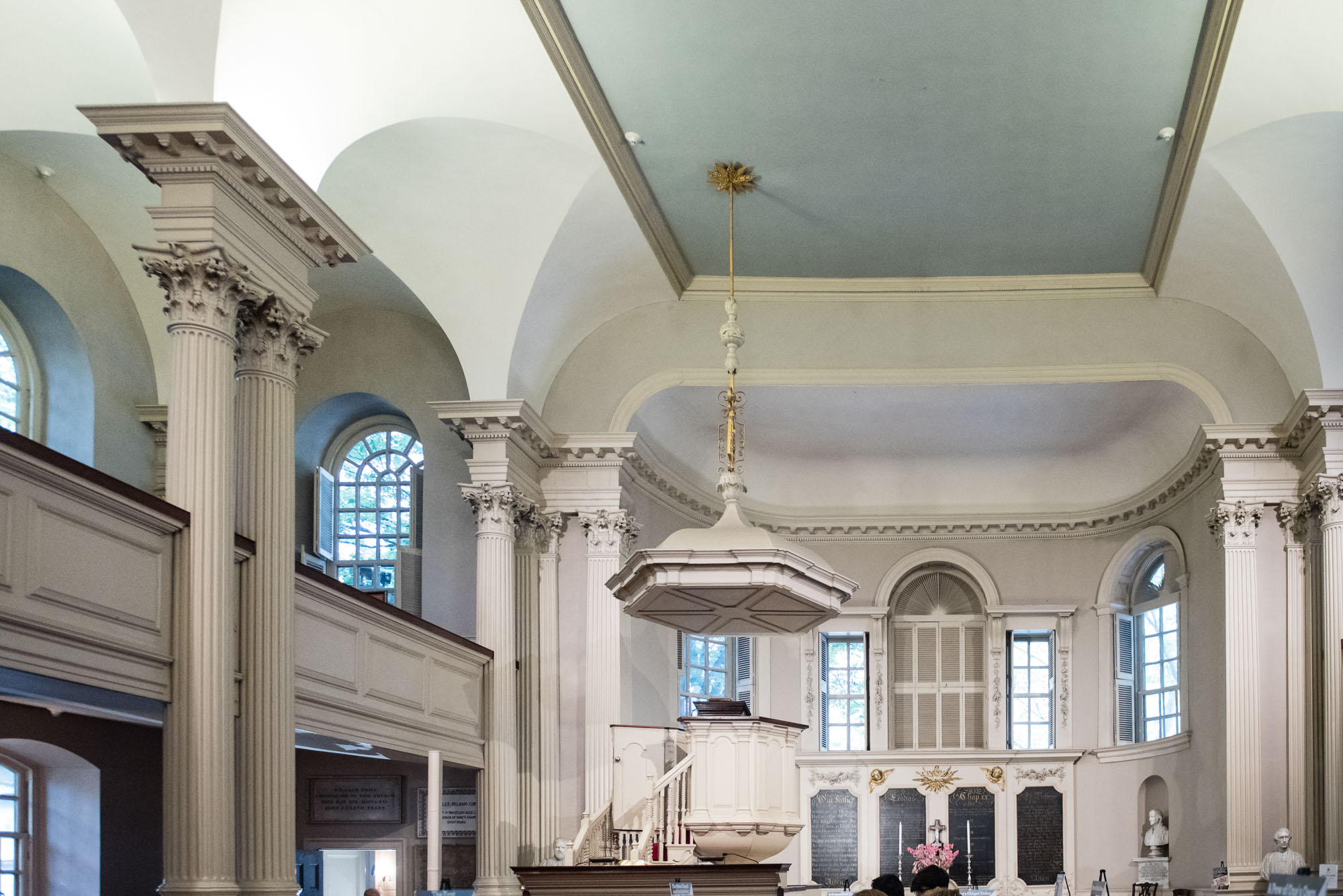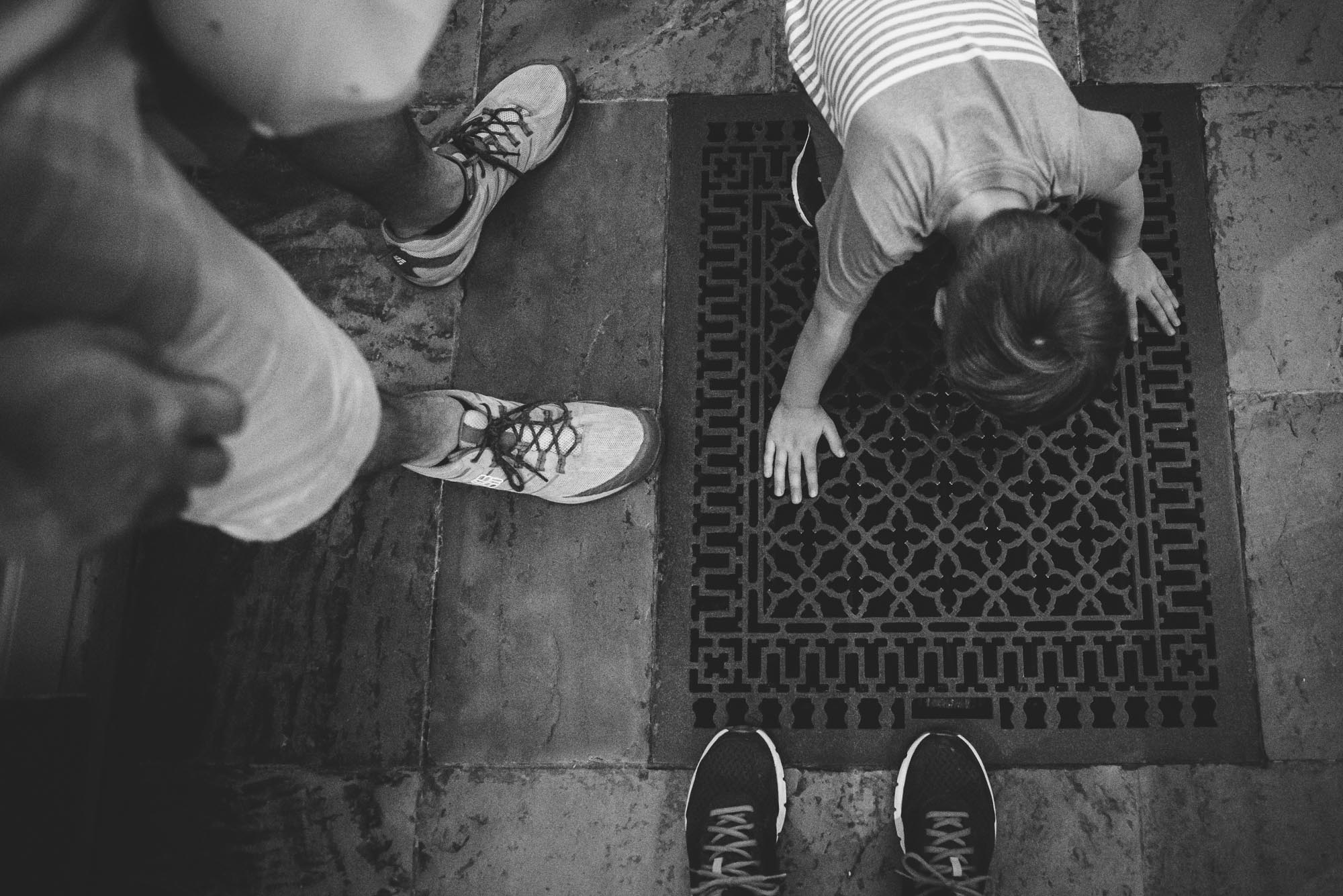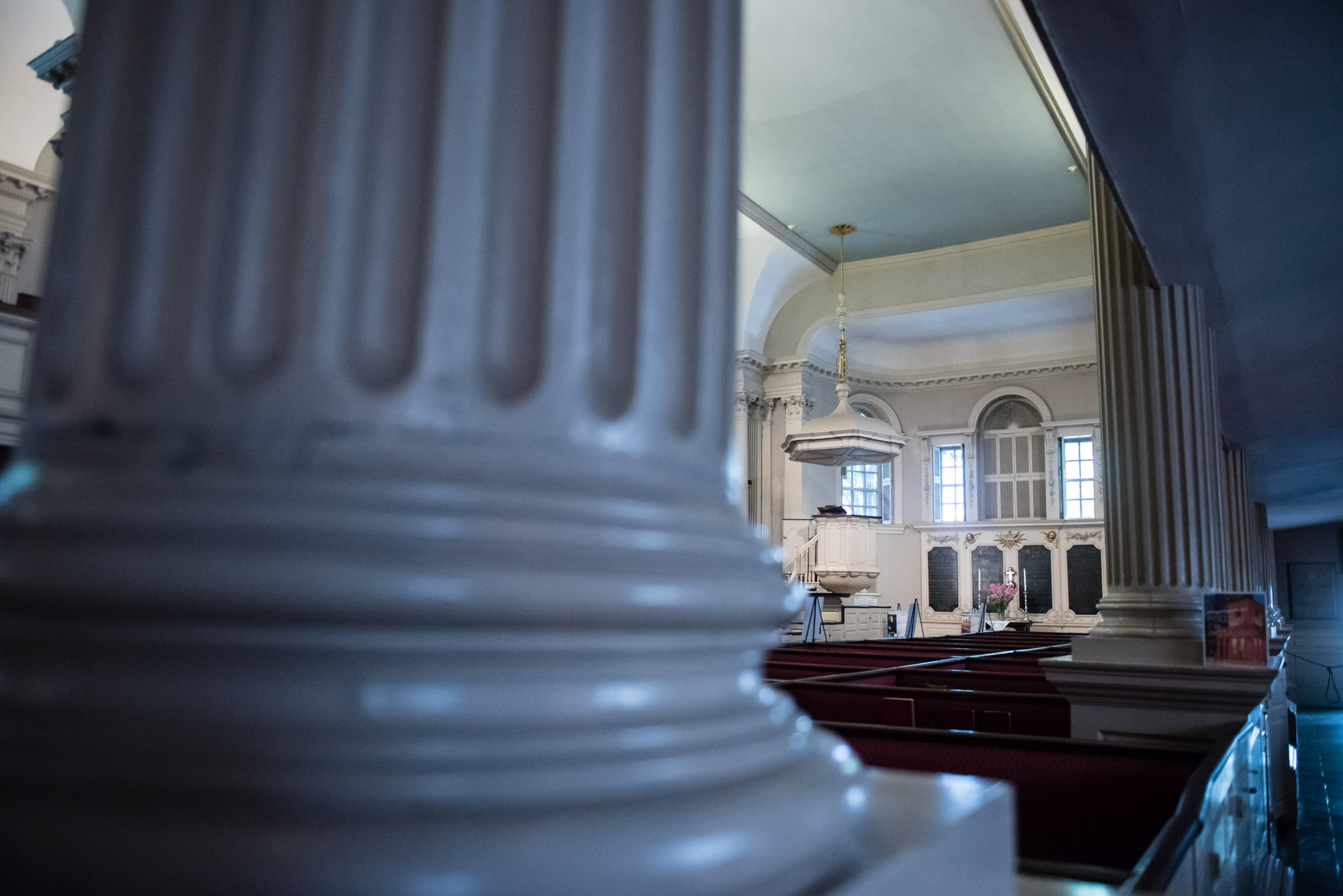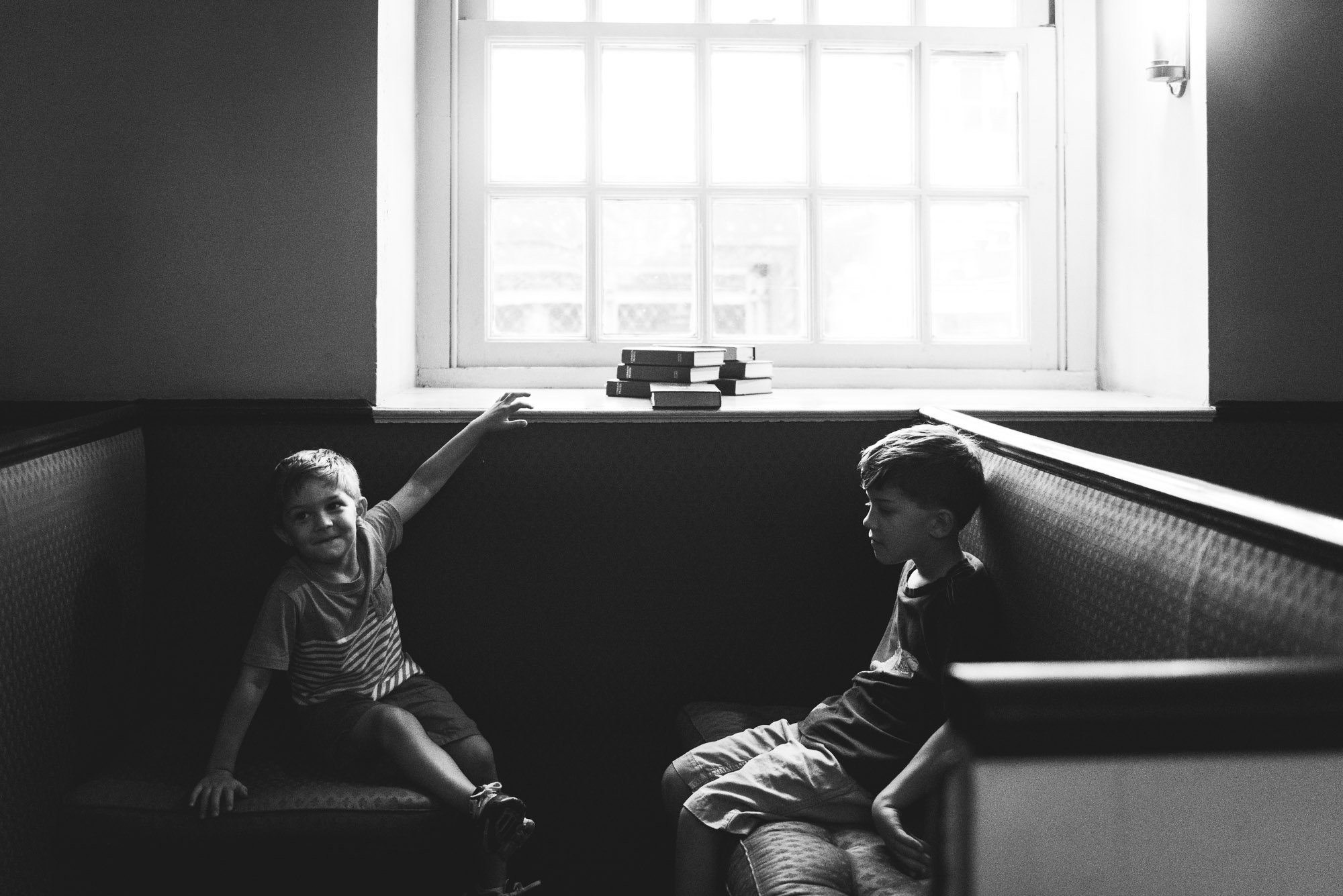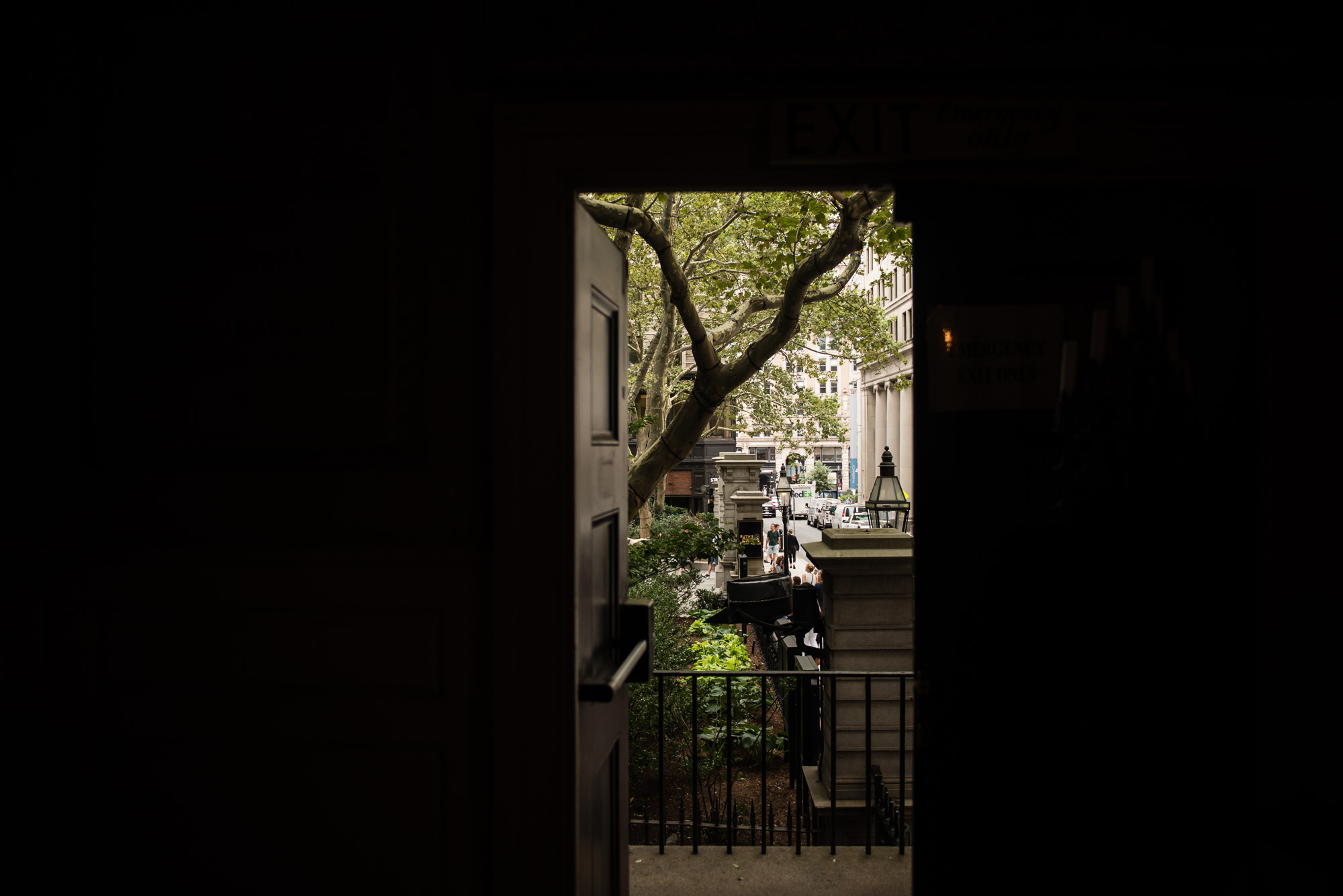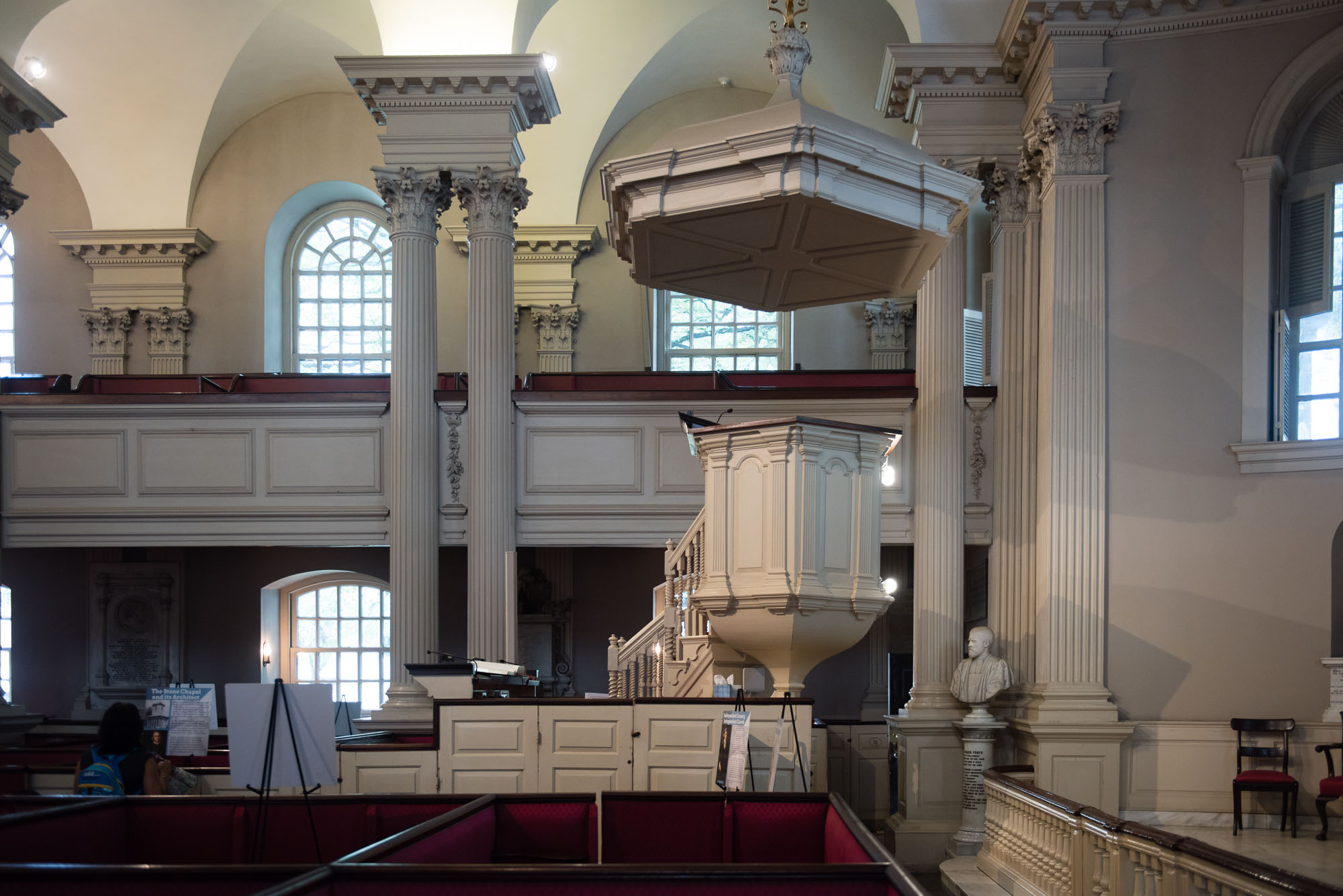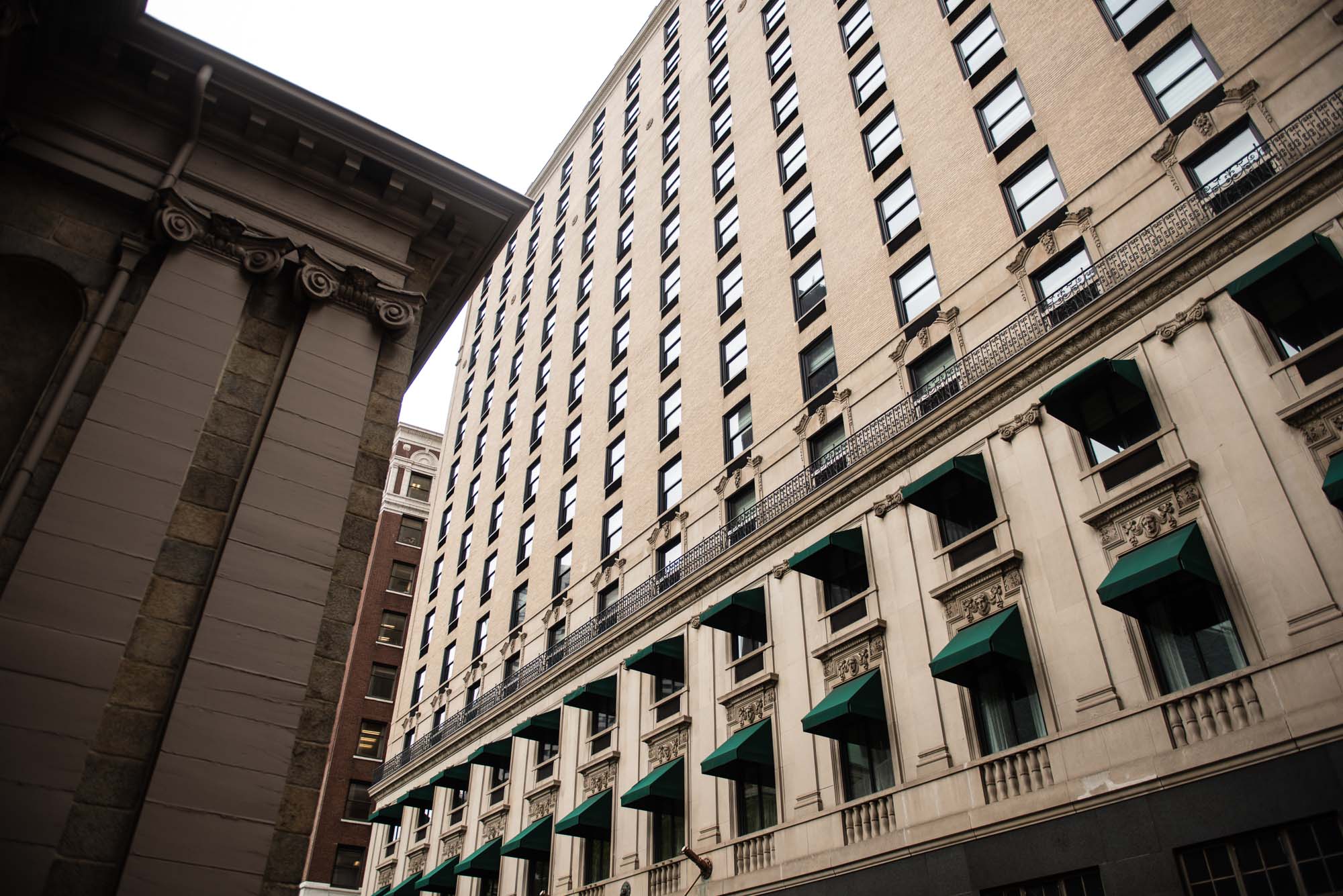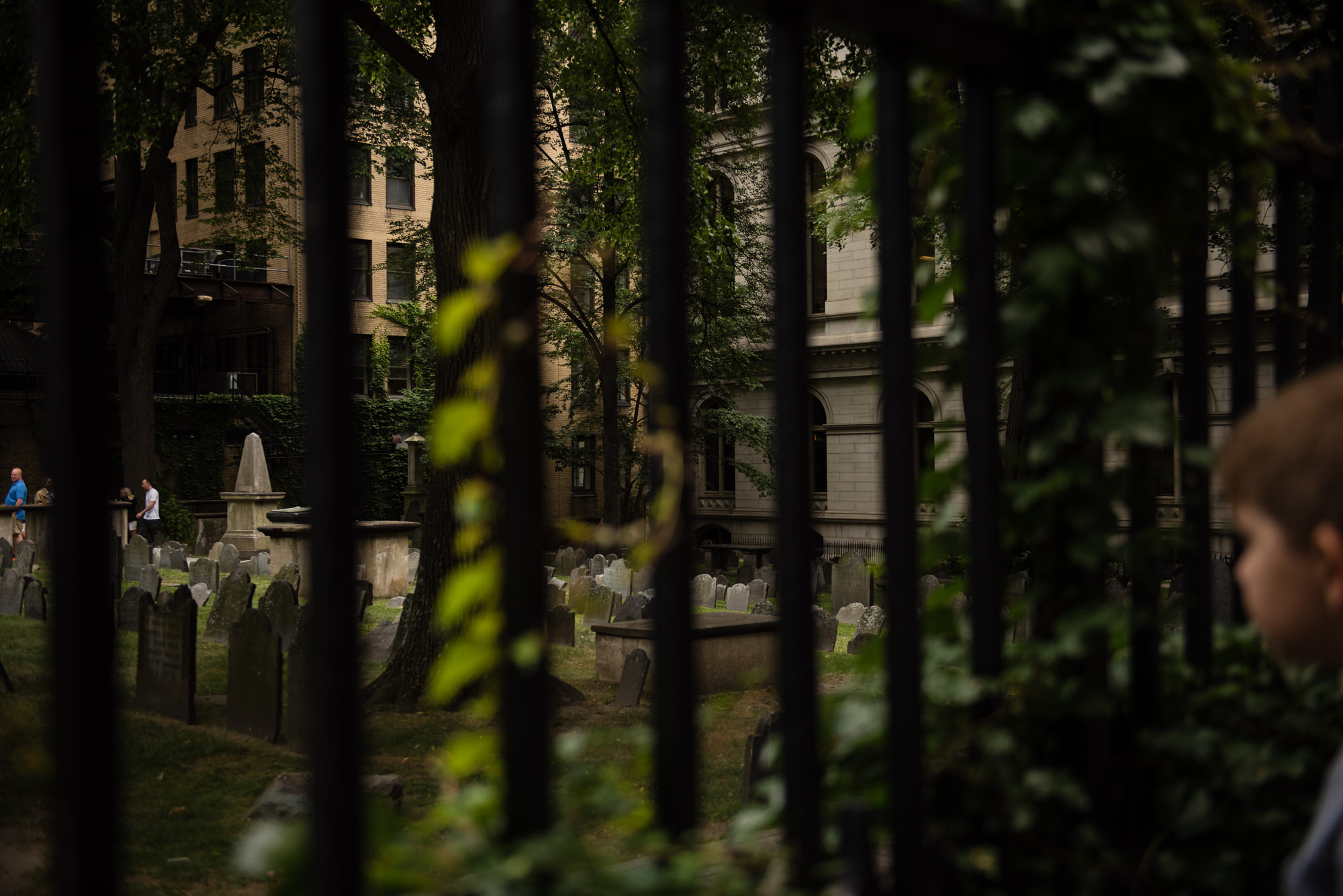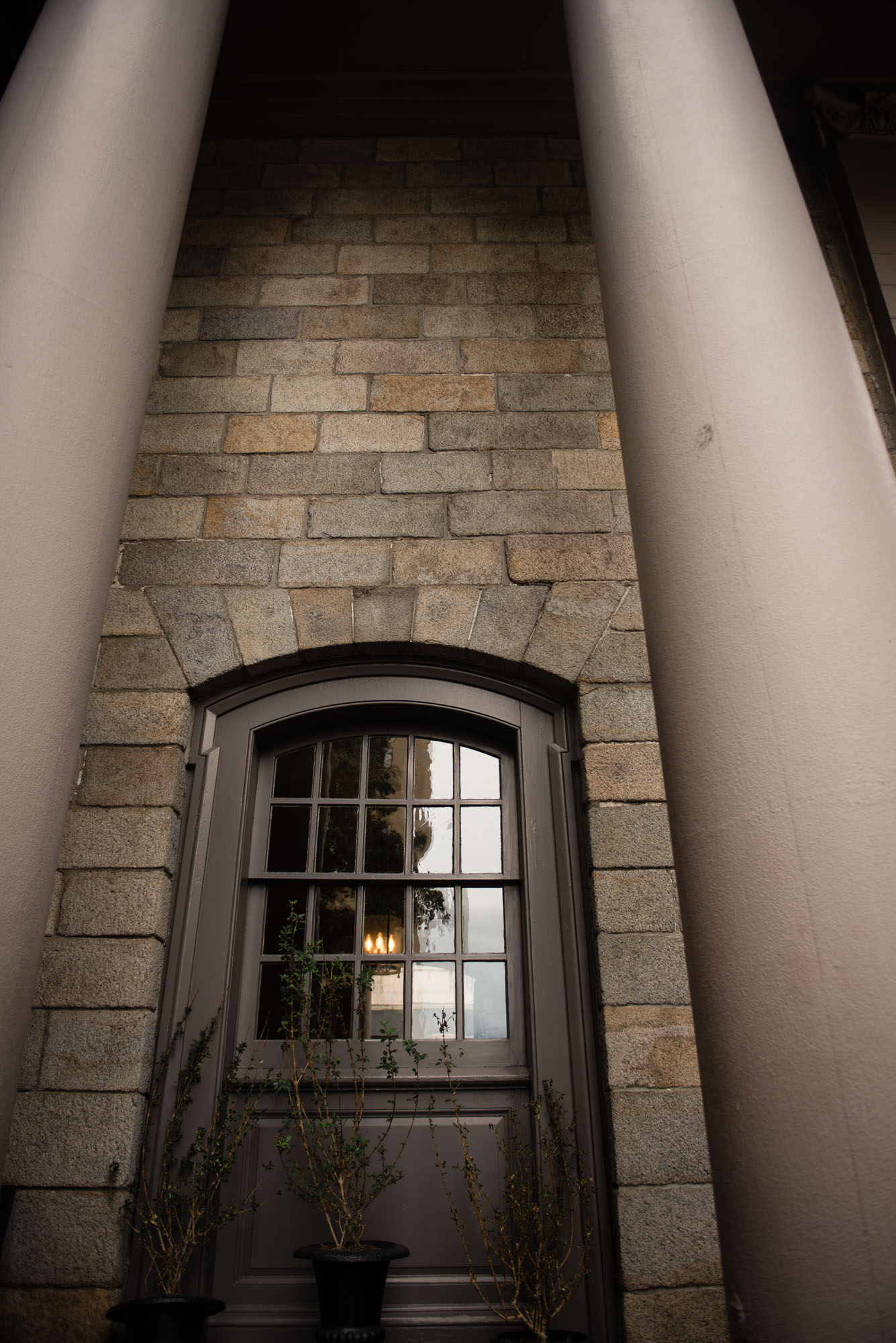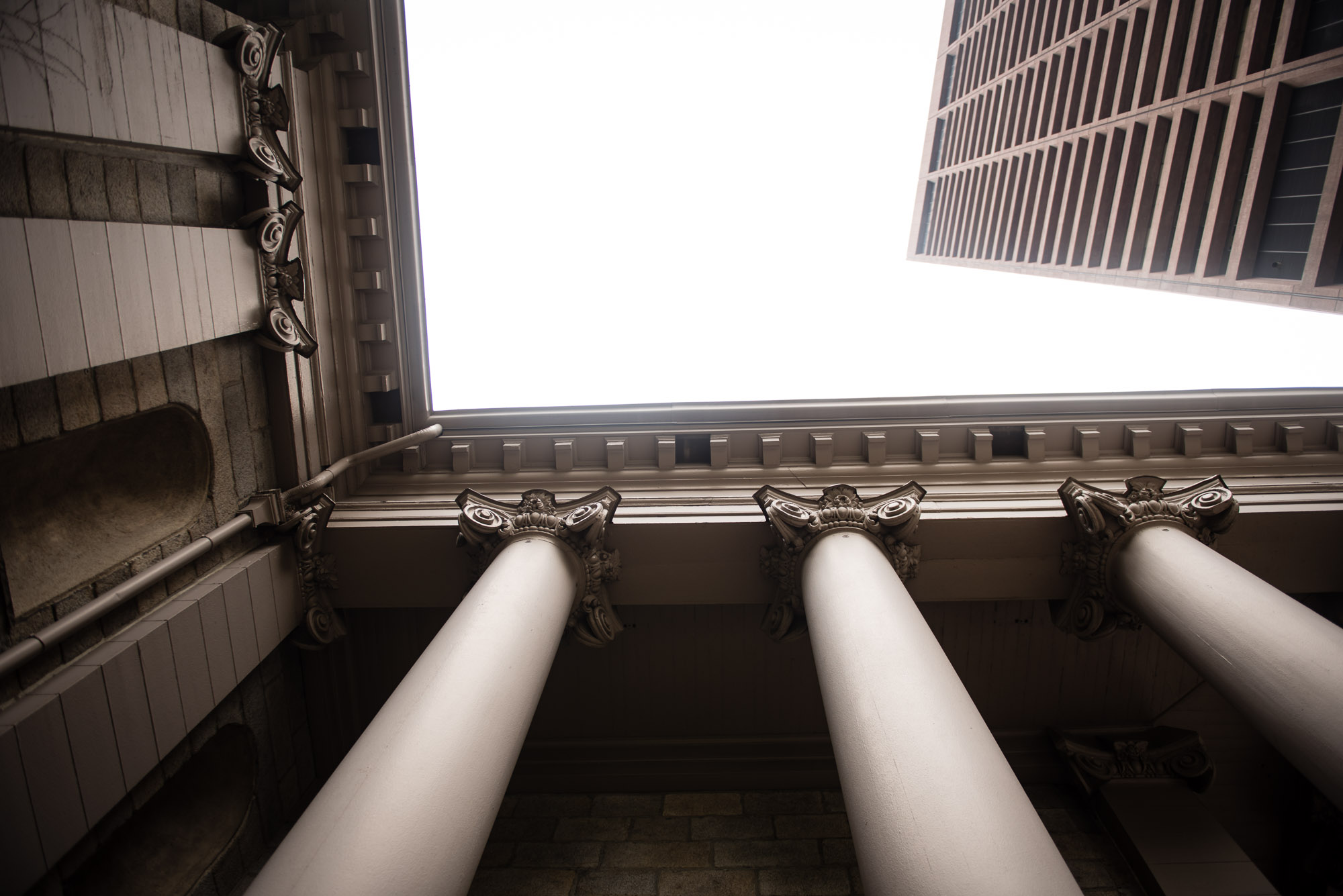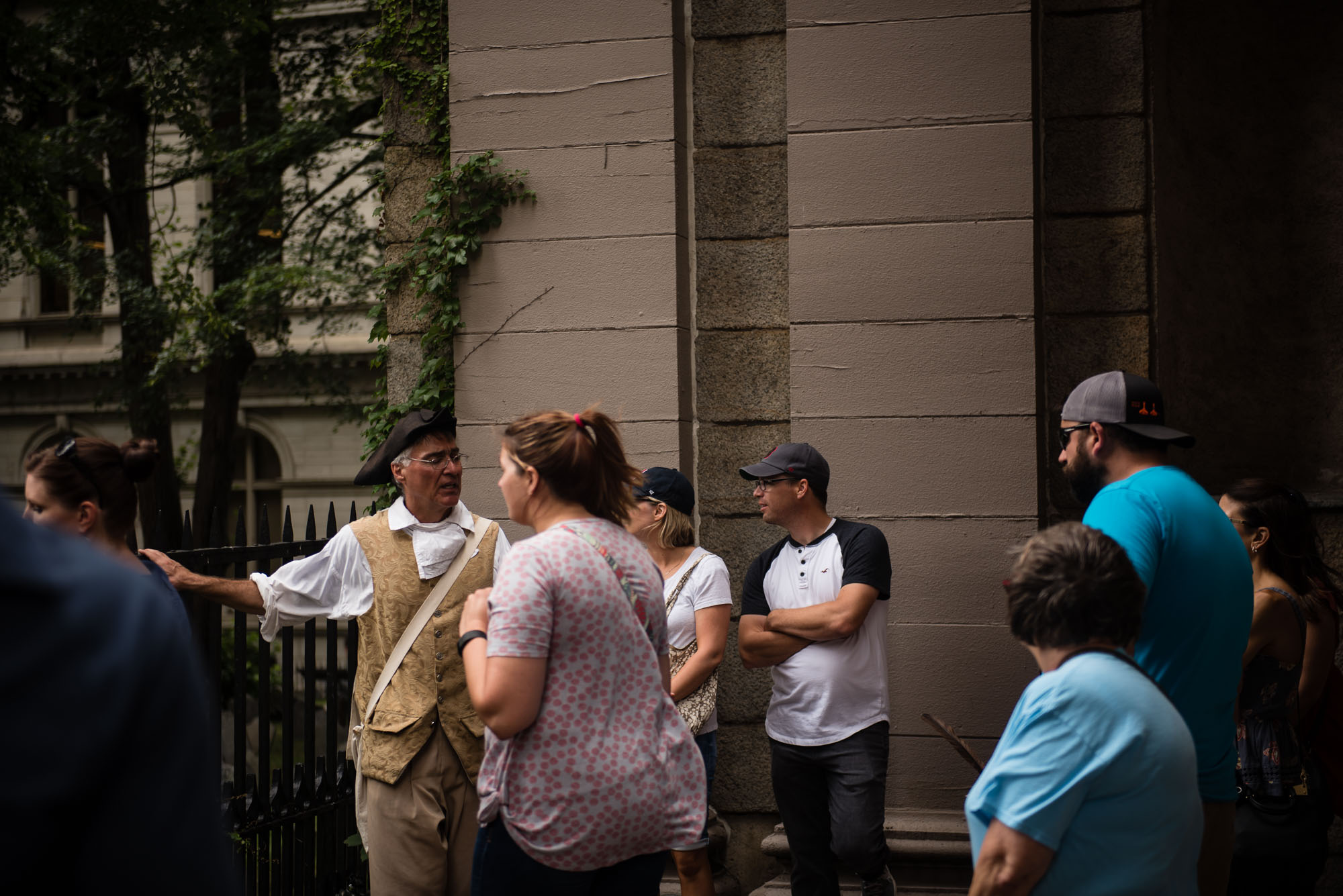 This boy's penchant for walking around the base of columns both amuses and annoys me. Keeping it real. I mean, he probably shouldn't step on historic architecture…. See another example of this at the Pantheon in Rome.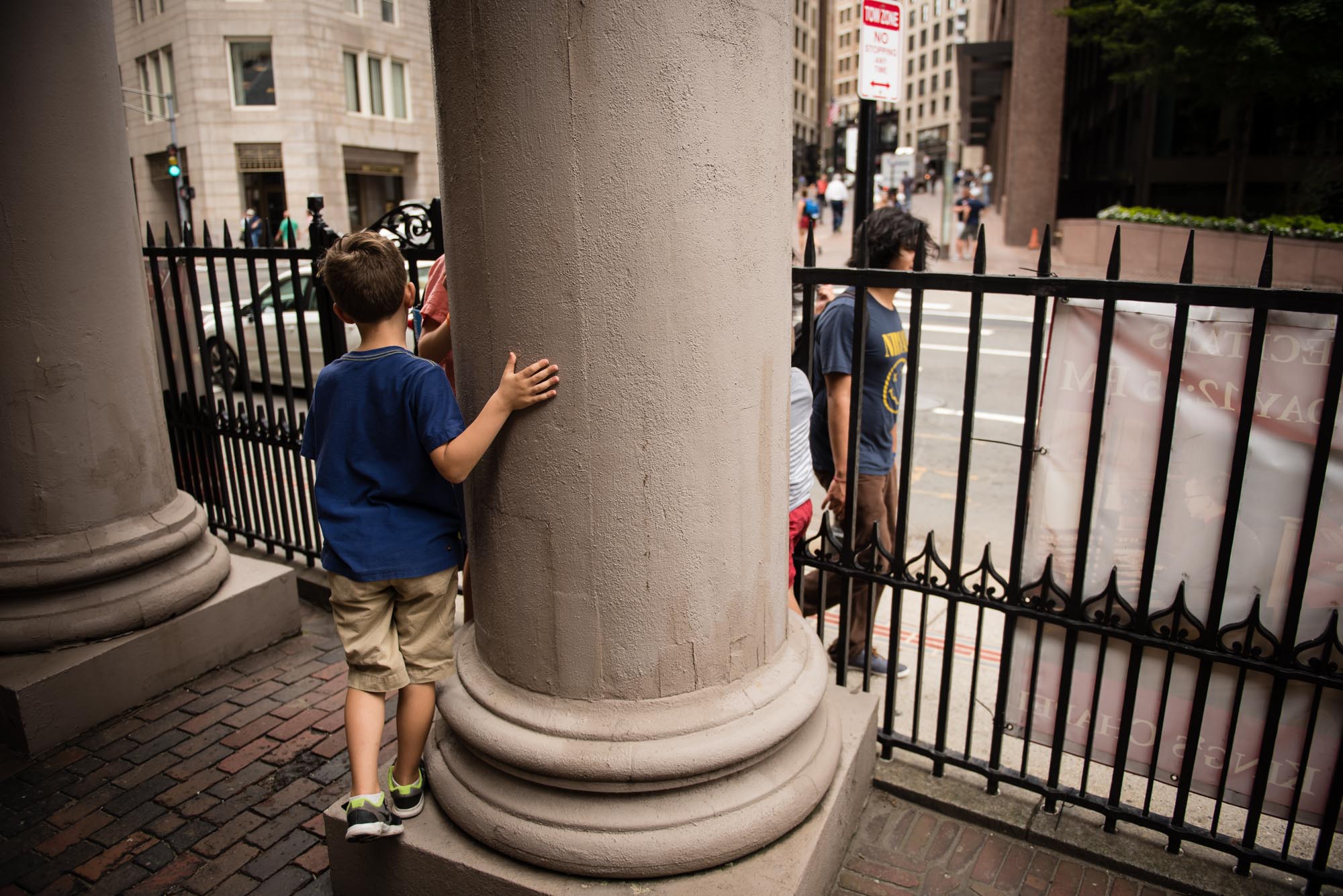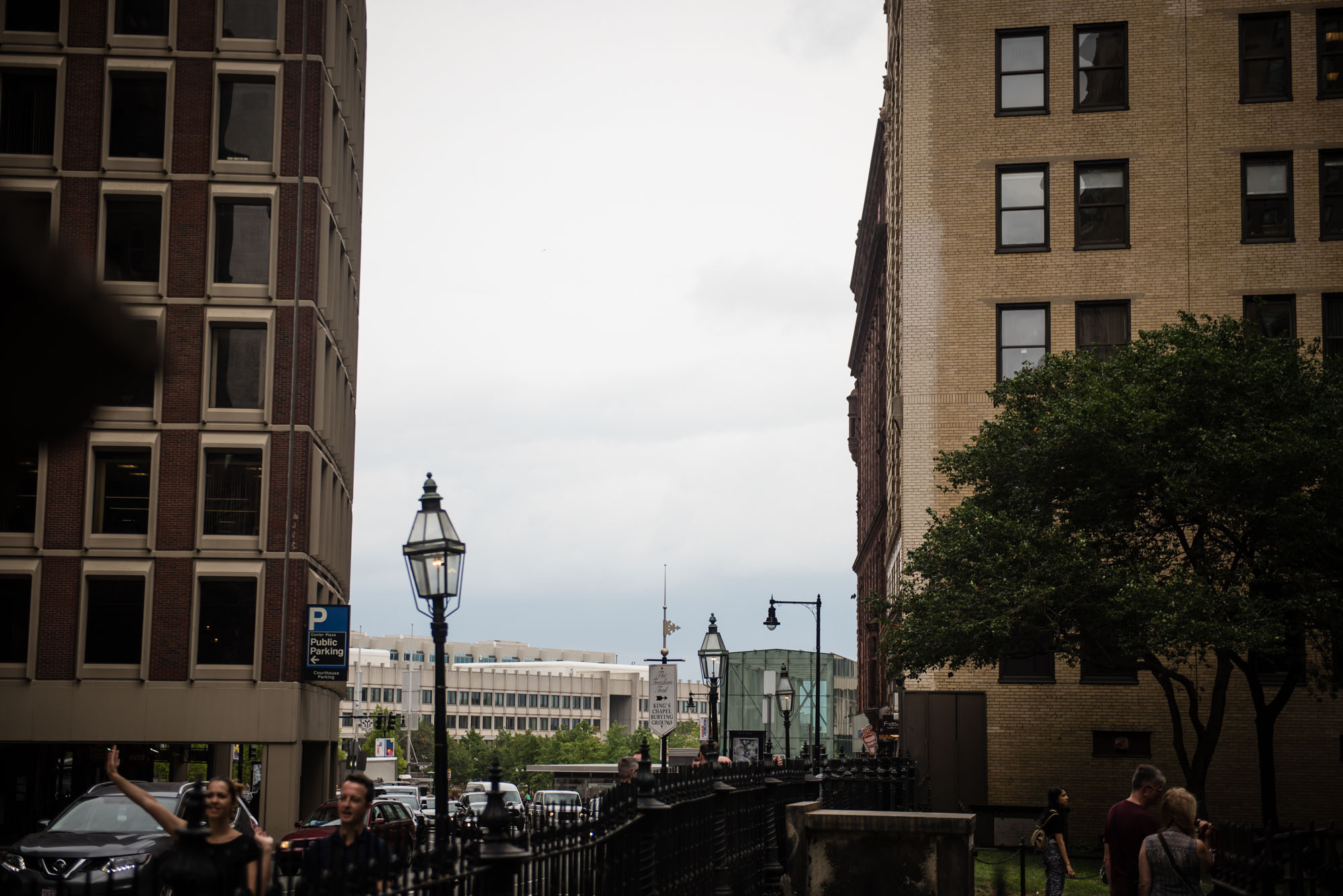 Walk by of the Old State House. Boys were getting restless. Food was a necessity.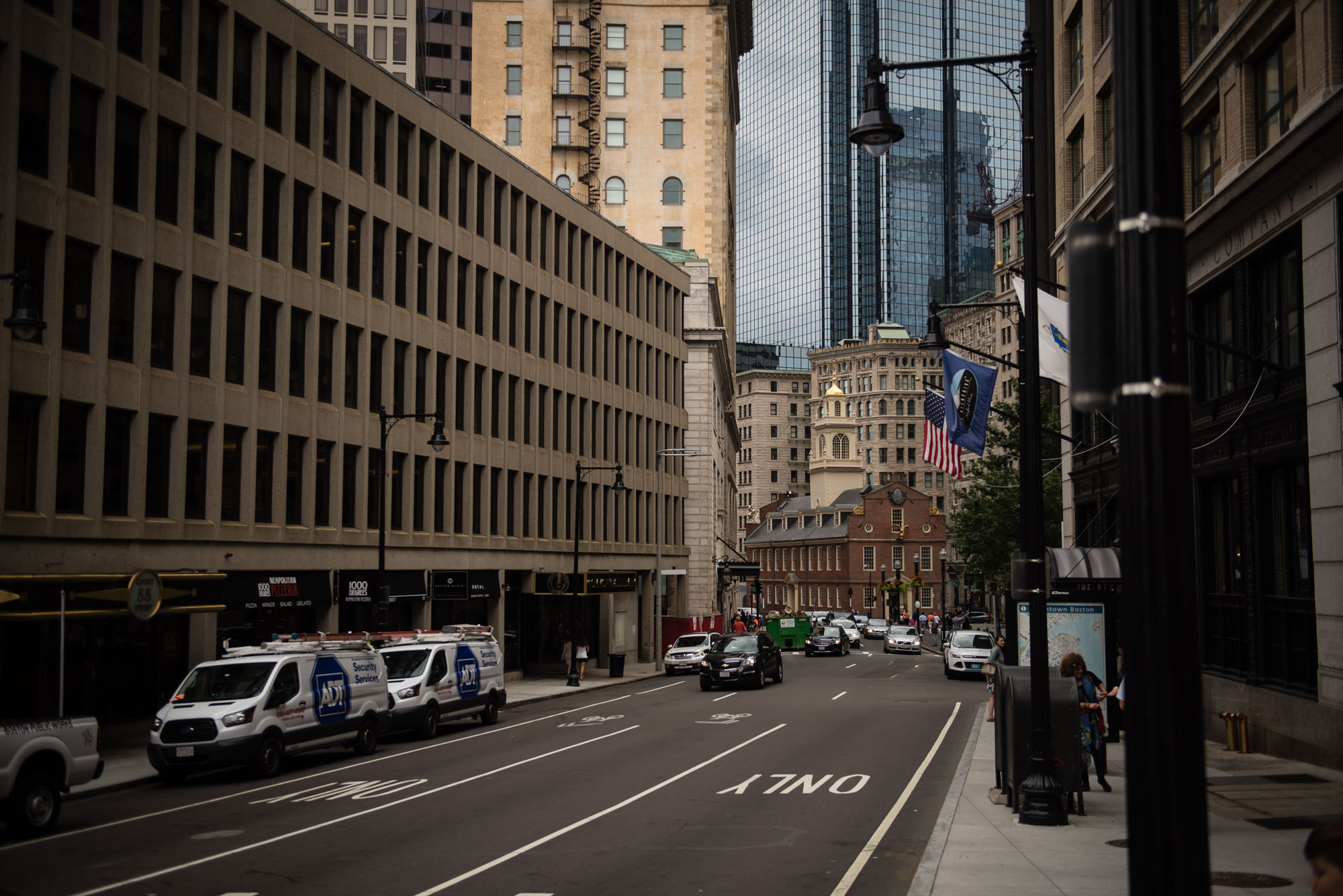 So, we found a hot dog cart across the street from Faneuil Hall and sat down to snack amongst the office lunch crowds milling around the area.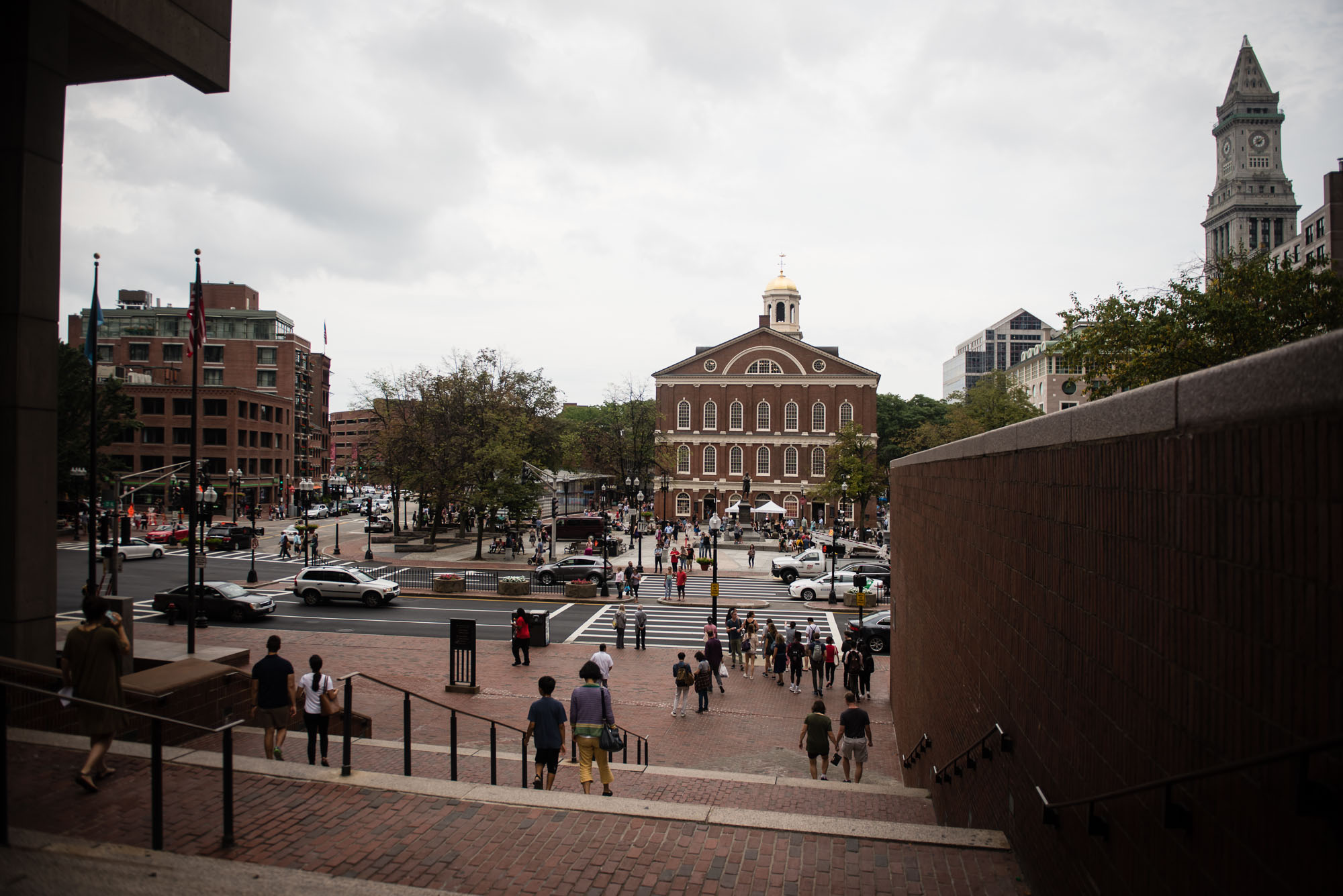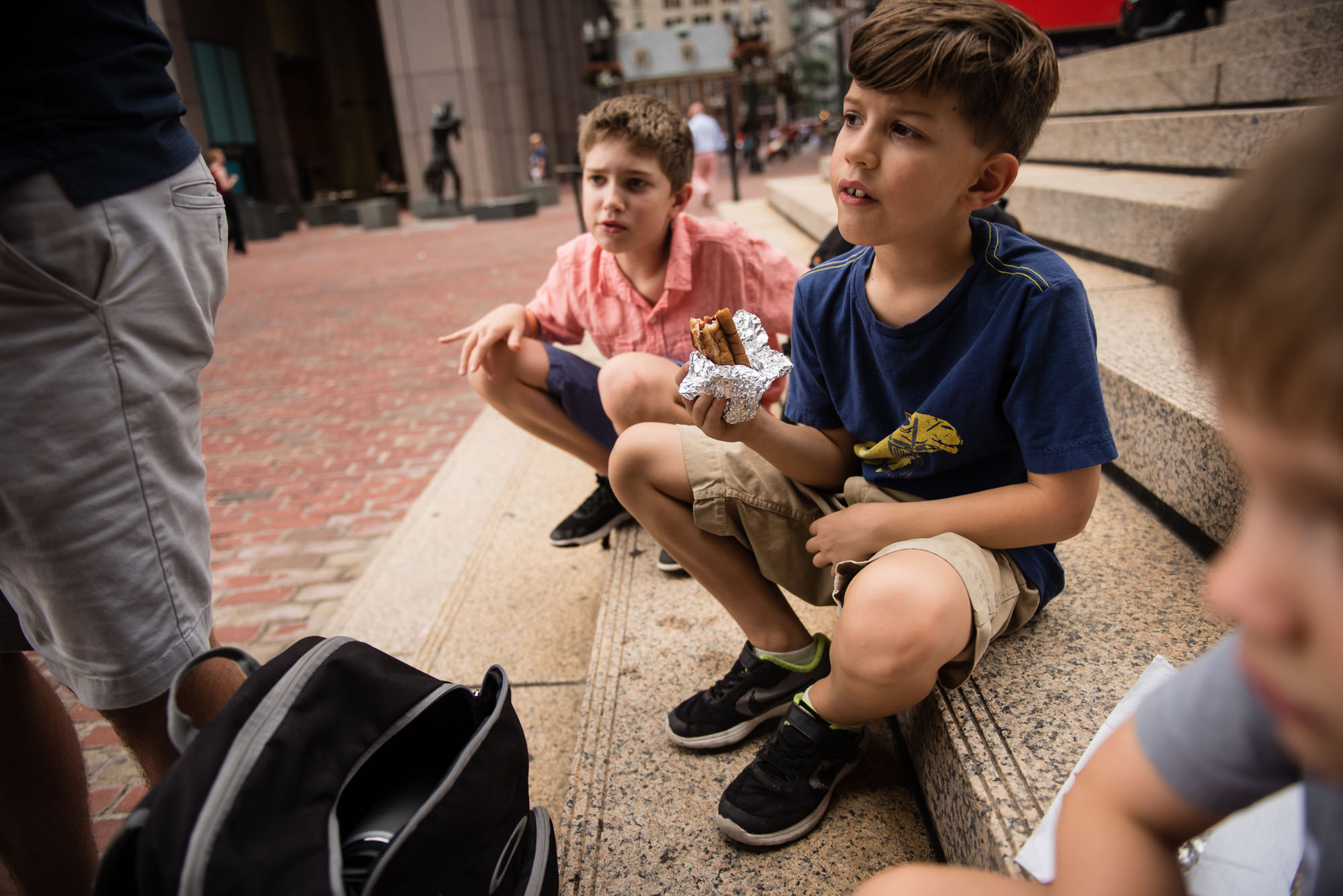 Paul Revere's House was the next necessity for us to see, so up through Public Alley 101 we went, towards the North End. When we got there, sights and smells transported us back to Sicily. The Italian food was calling to us.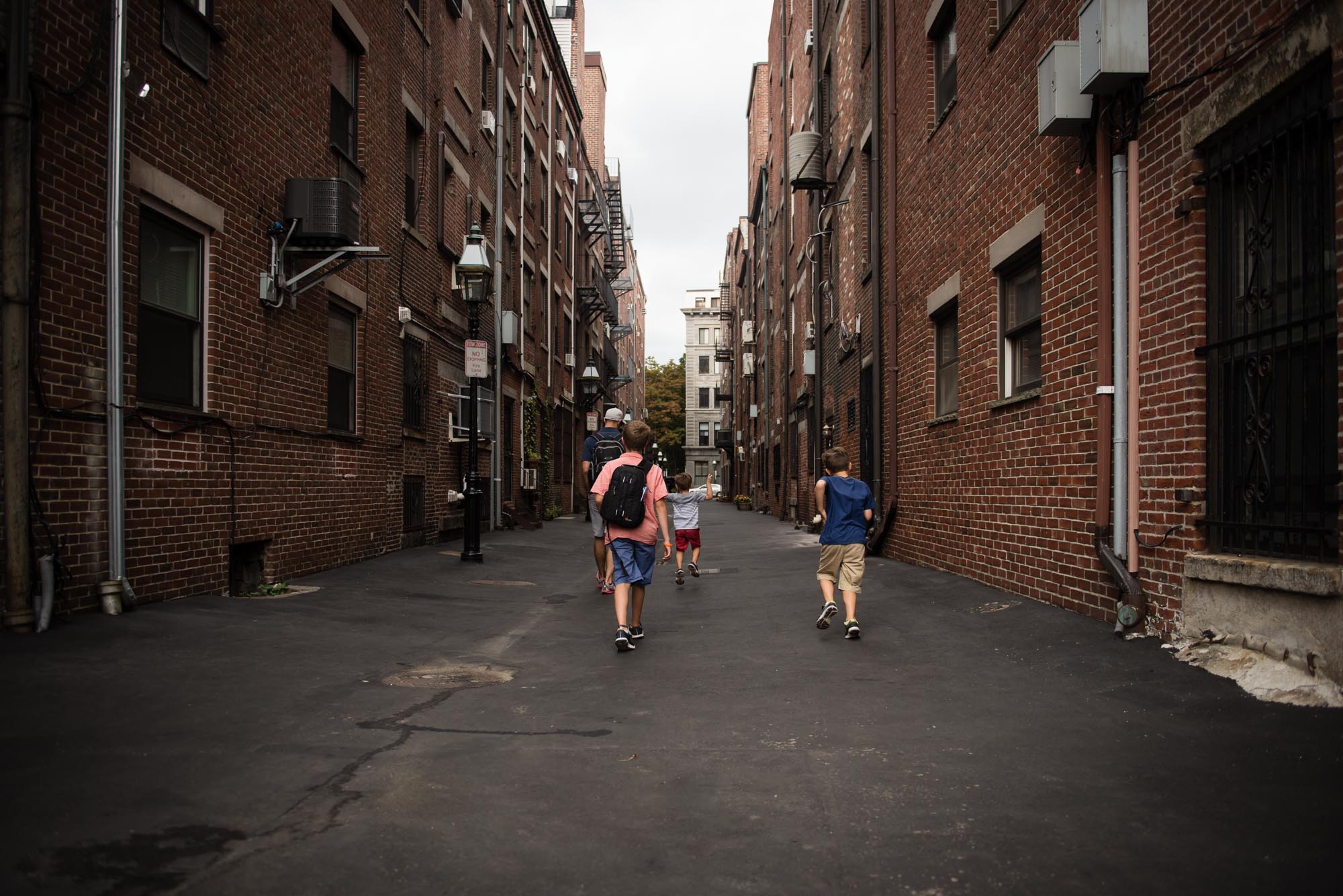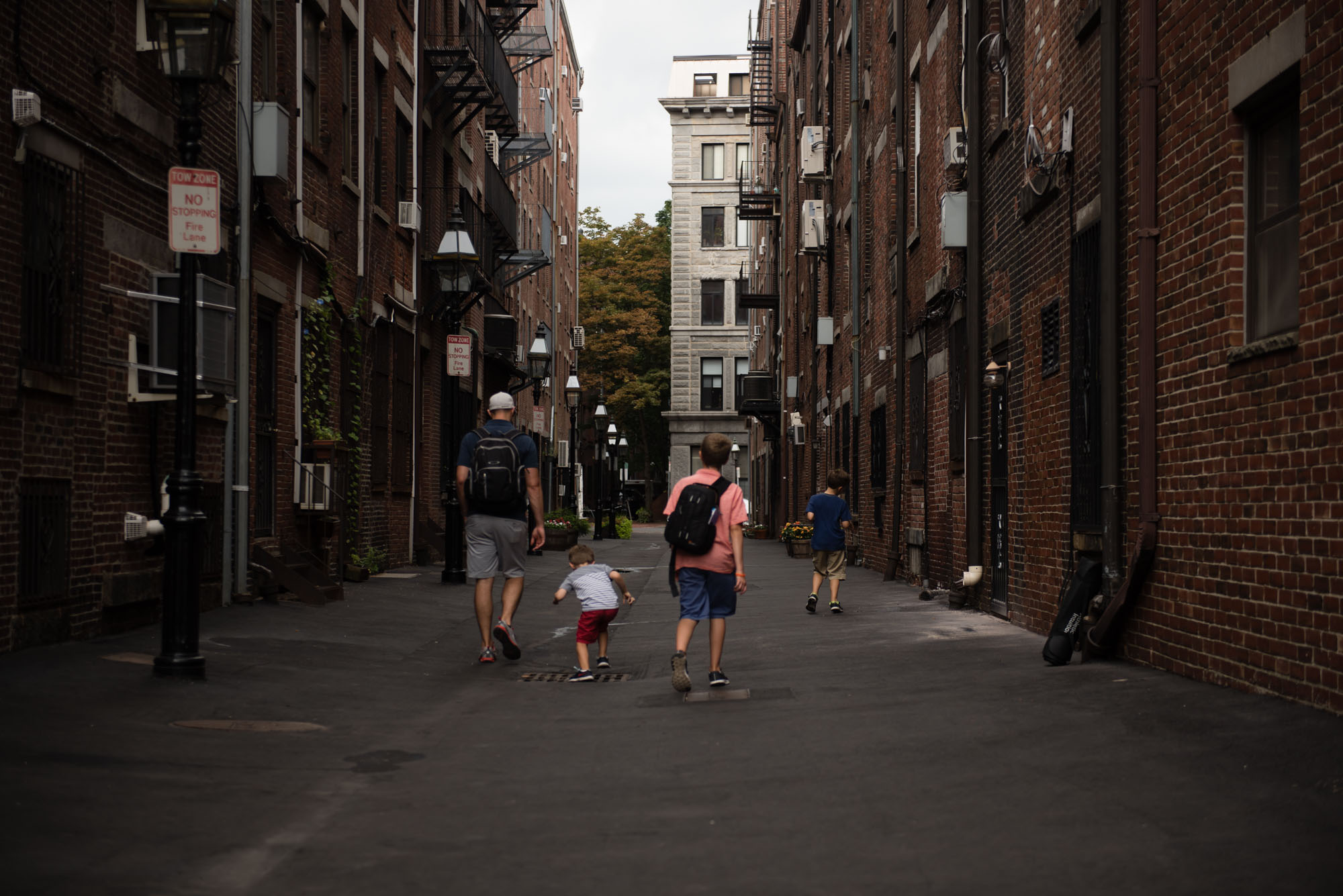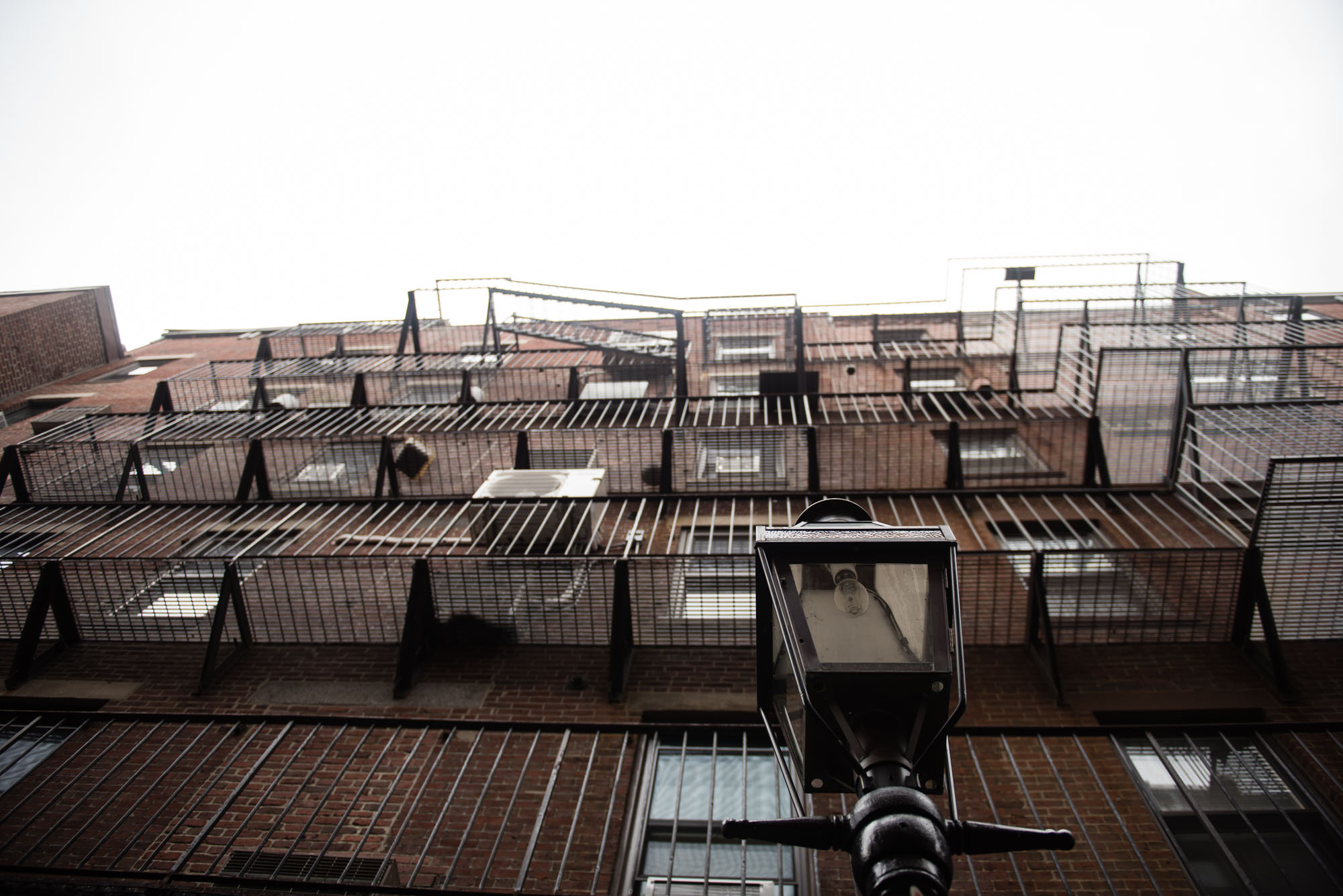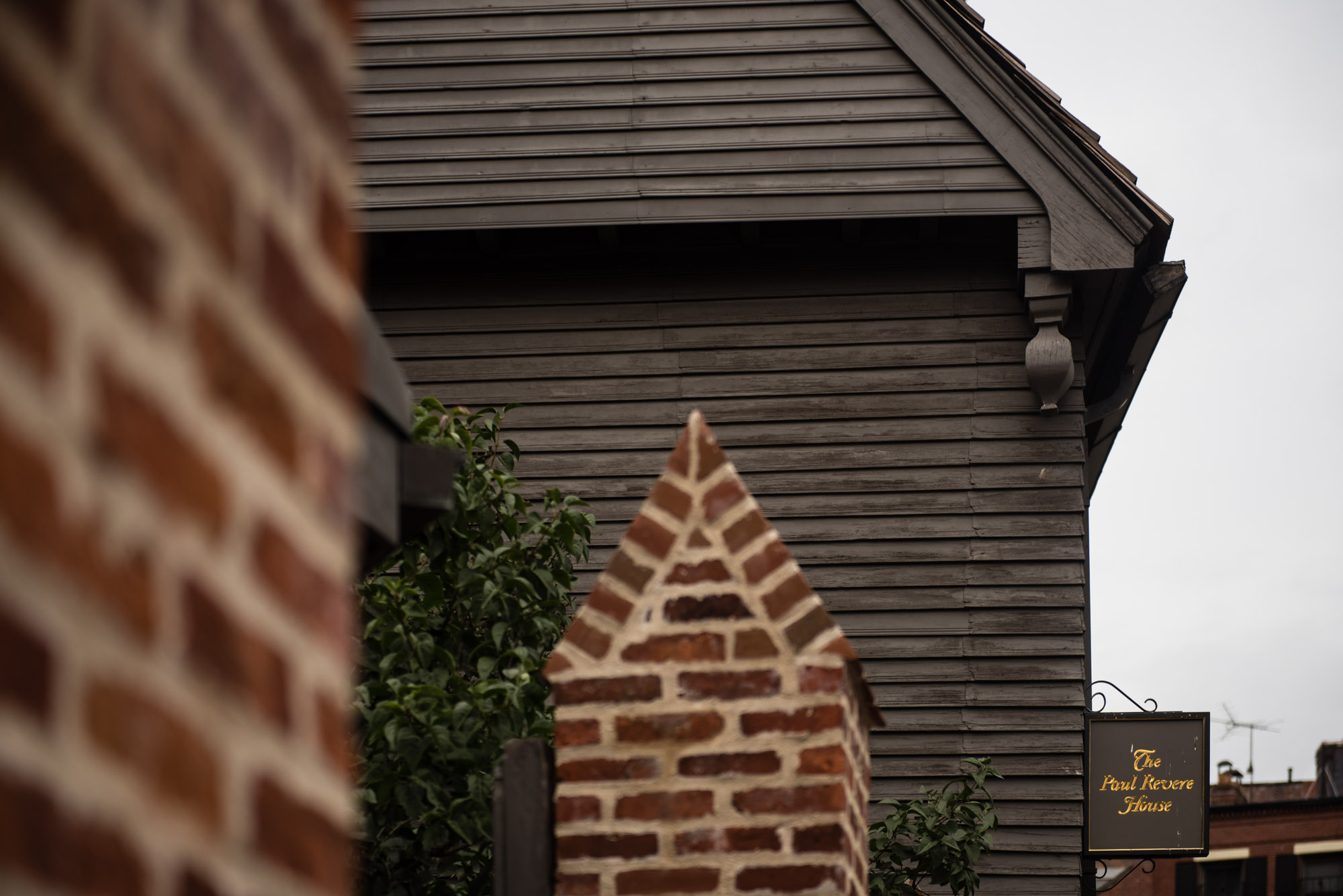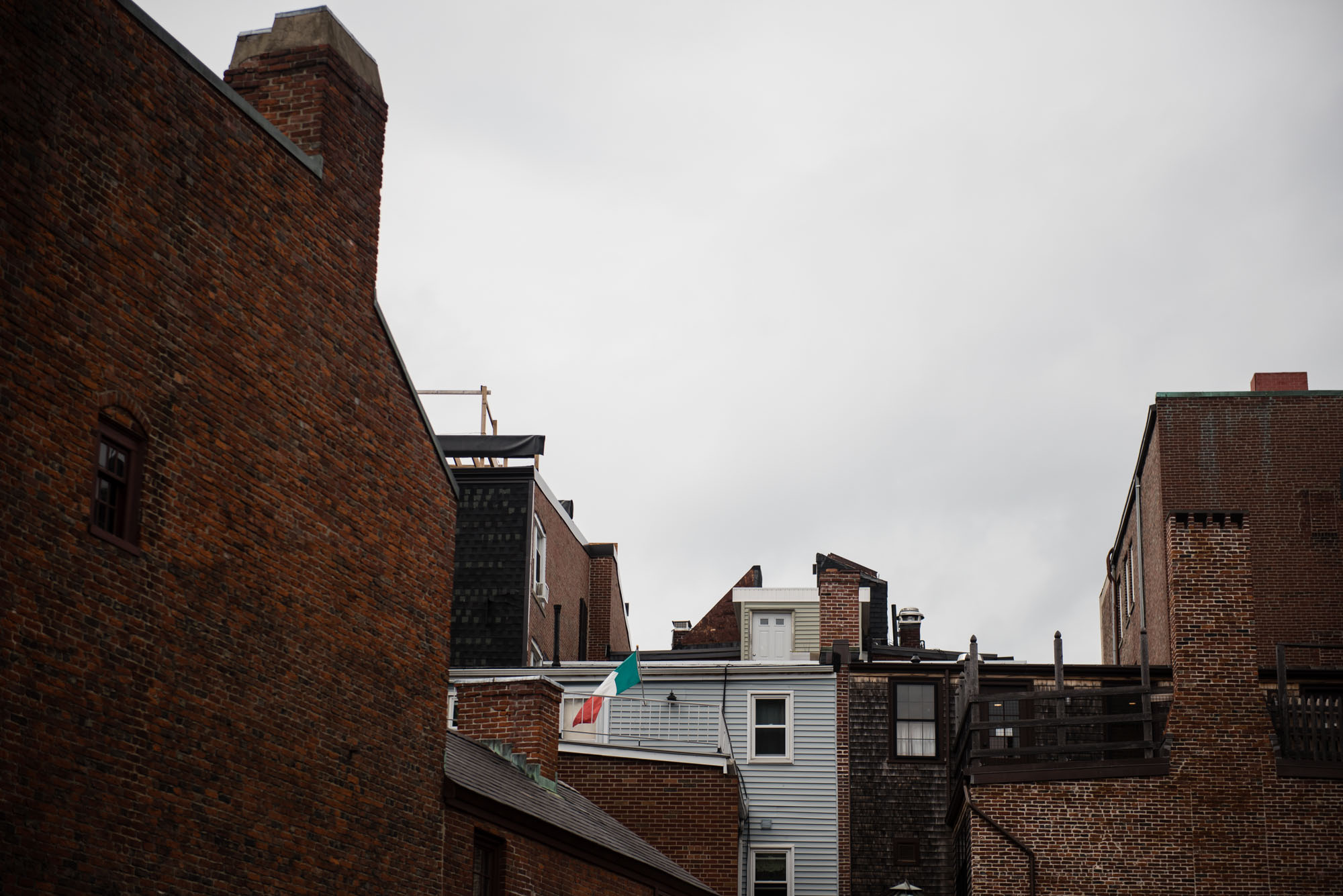 A stop for gelato at Faneuil Hill Marketplace and a trip through the Christmas store for a Boston themed ornament (sort of a travel tradition for us, now) rounded out our super speedy tour of the city.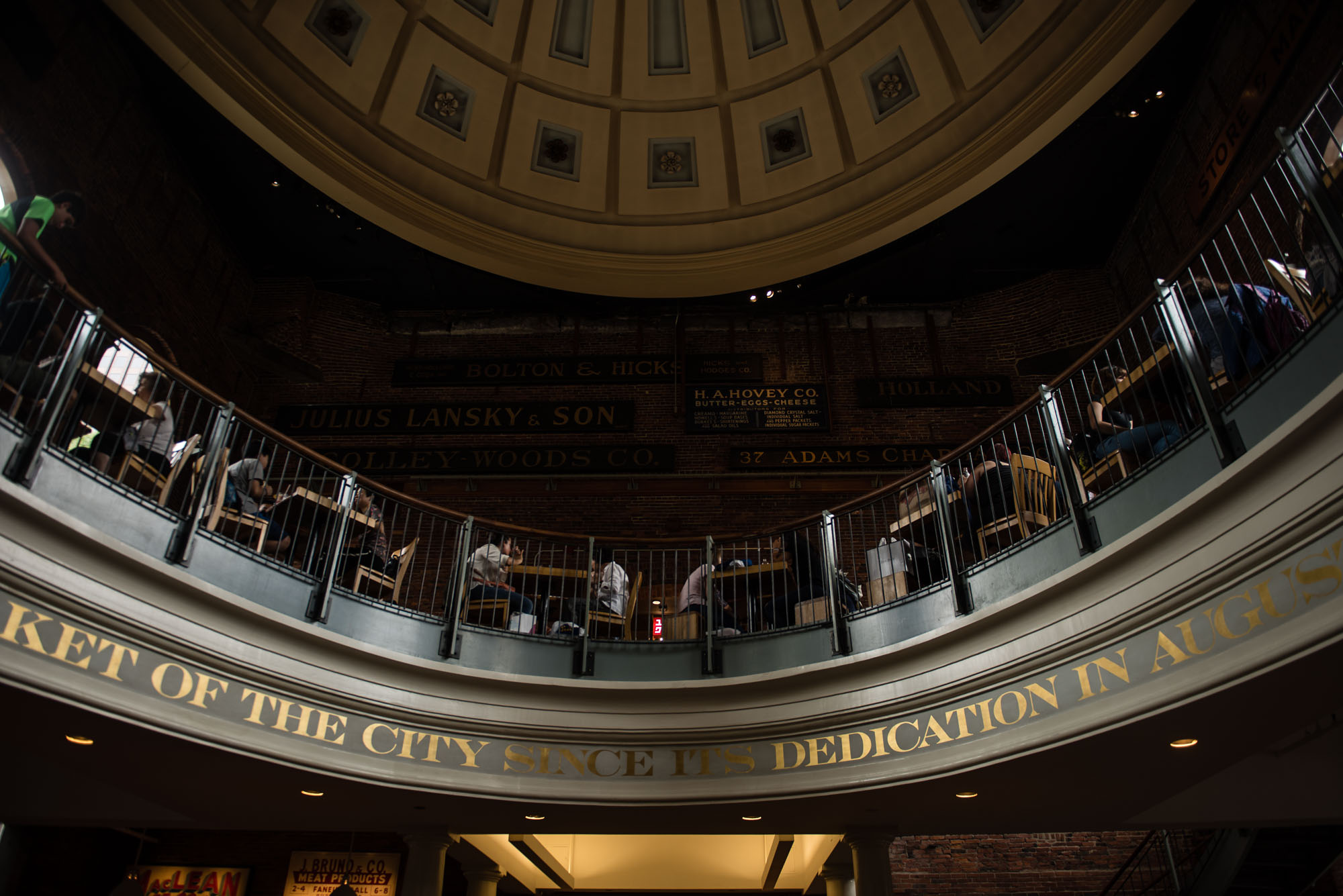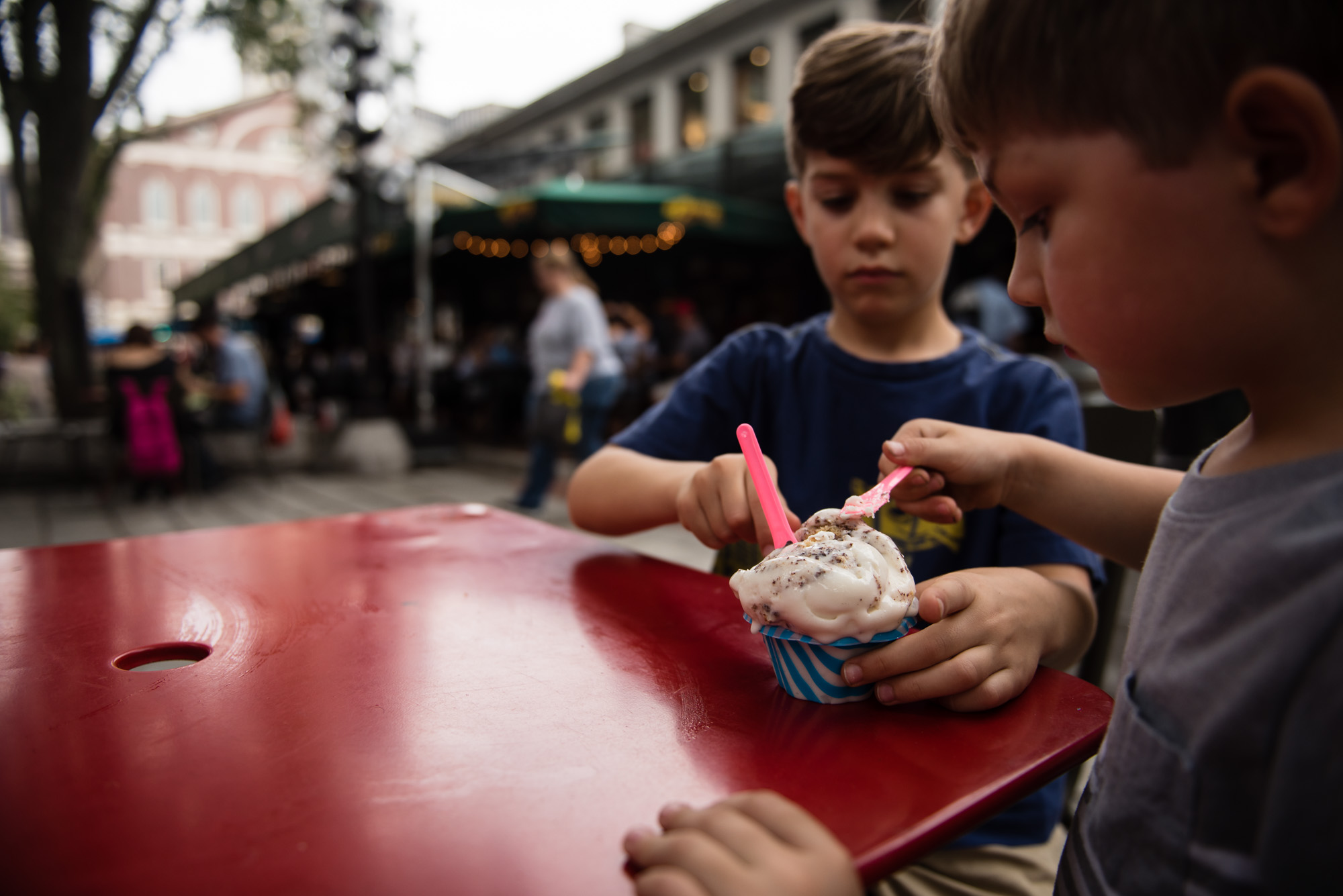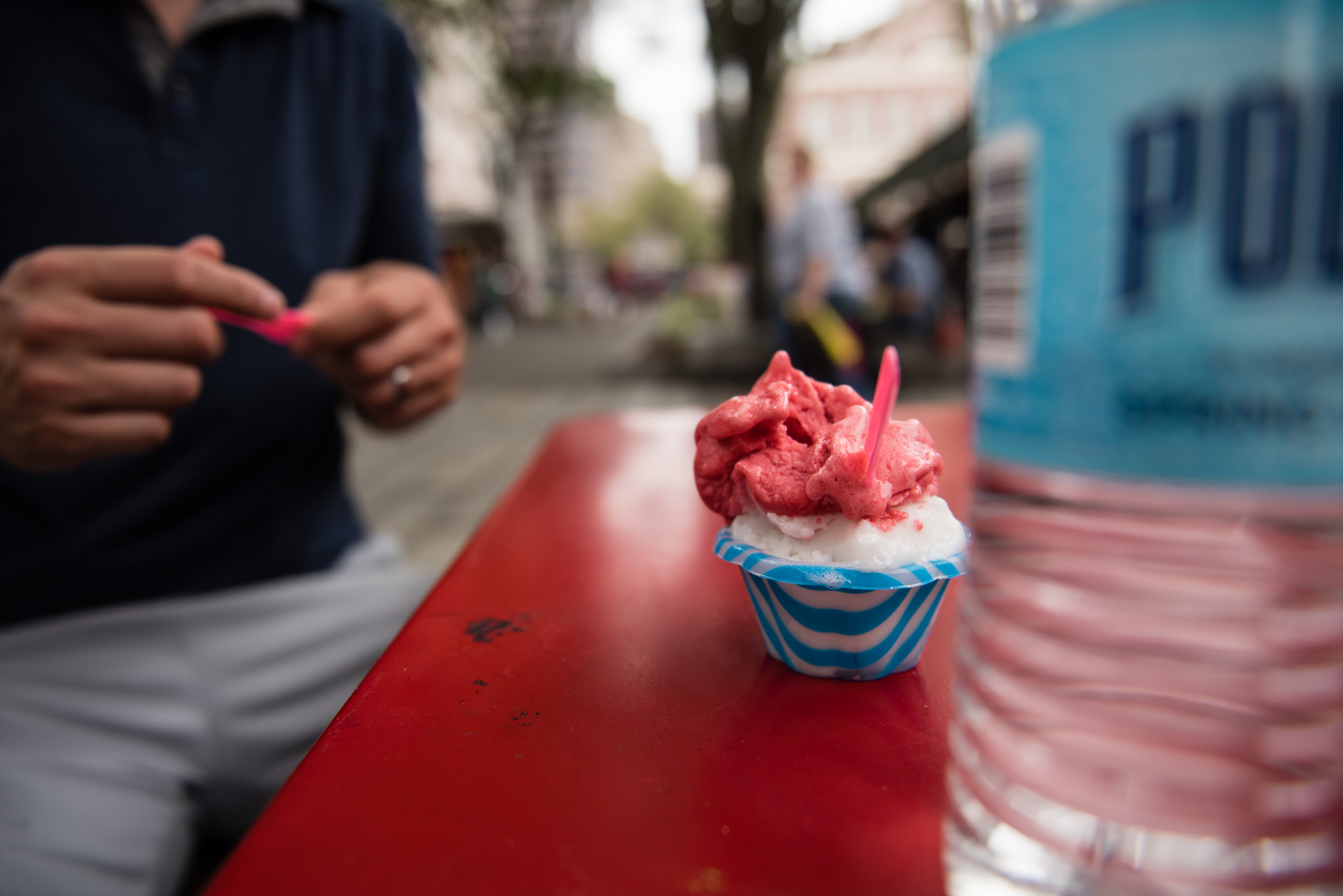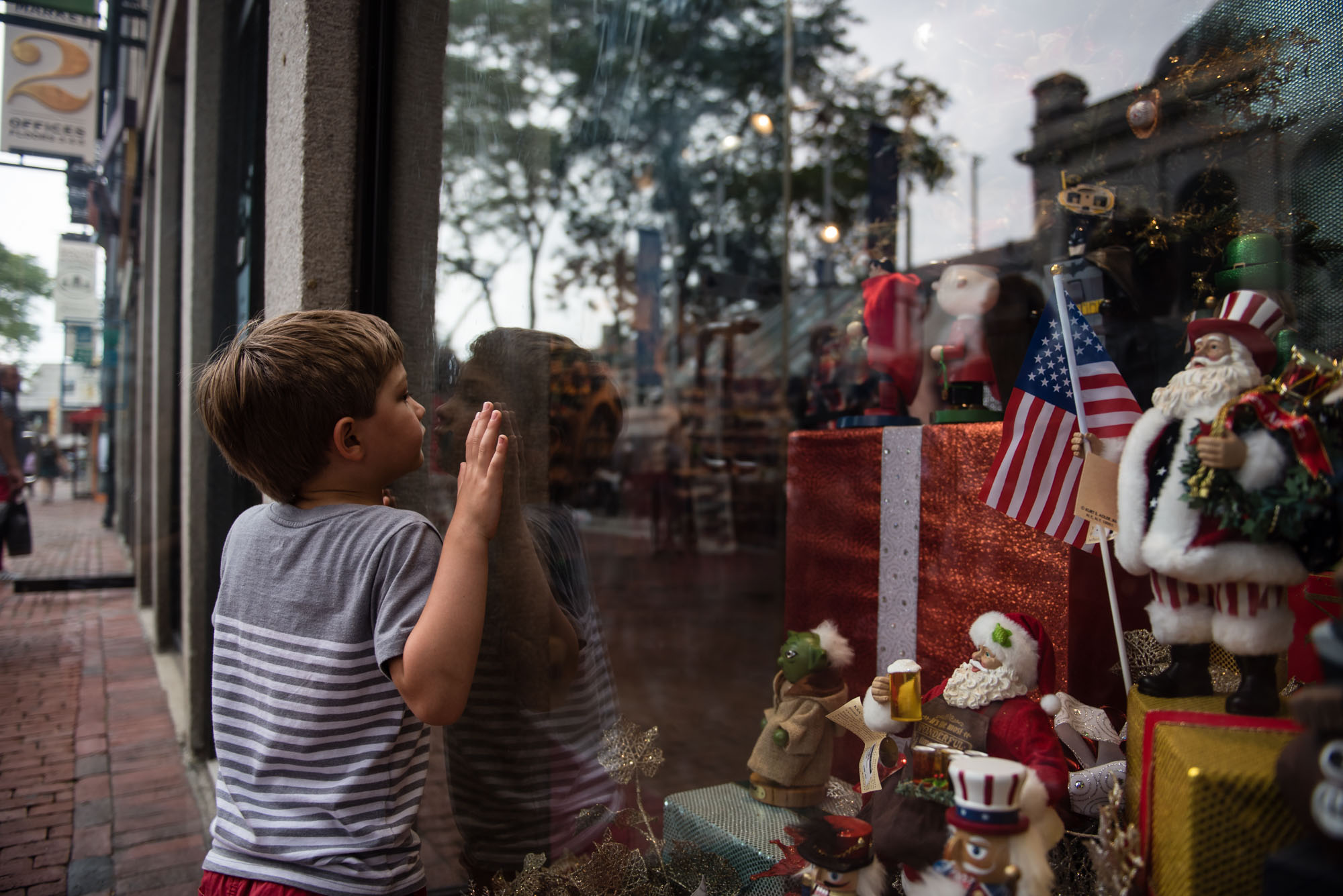 Pin It
---