I love living in an area that has four seasons. Fall and Spring are my favorites, and I look forward to fall activities all year long. Over the past two falls we've visited several farms in the Northern Virginia and I wanted to share three of my favorites.
Fall Farm Activities in Northern Virginia | Nalls Produce
Nalls is a great neighborhood nursery and produce store. In the summer there is a huge range of landscaping plants and annuals. In the fall, they fill up a large section of the property with a glorious selection of pumpkins, a straw bale climbing structure and a "penny hunt" (pennies hidden amongst a big pile of loose straw.) Also, the pumpkin wall- I haven't found anything cuter. Year round, chickens wander the property and Penny the pig delights kids with her grunts and waddling. We also buy local honey at Nalls year round to combat allergy symptoms.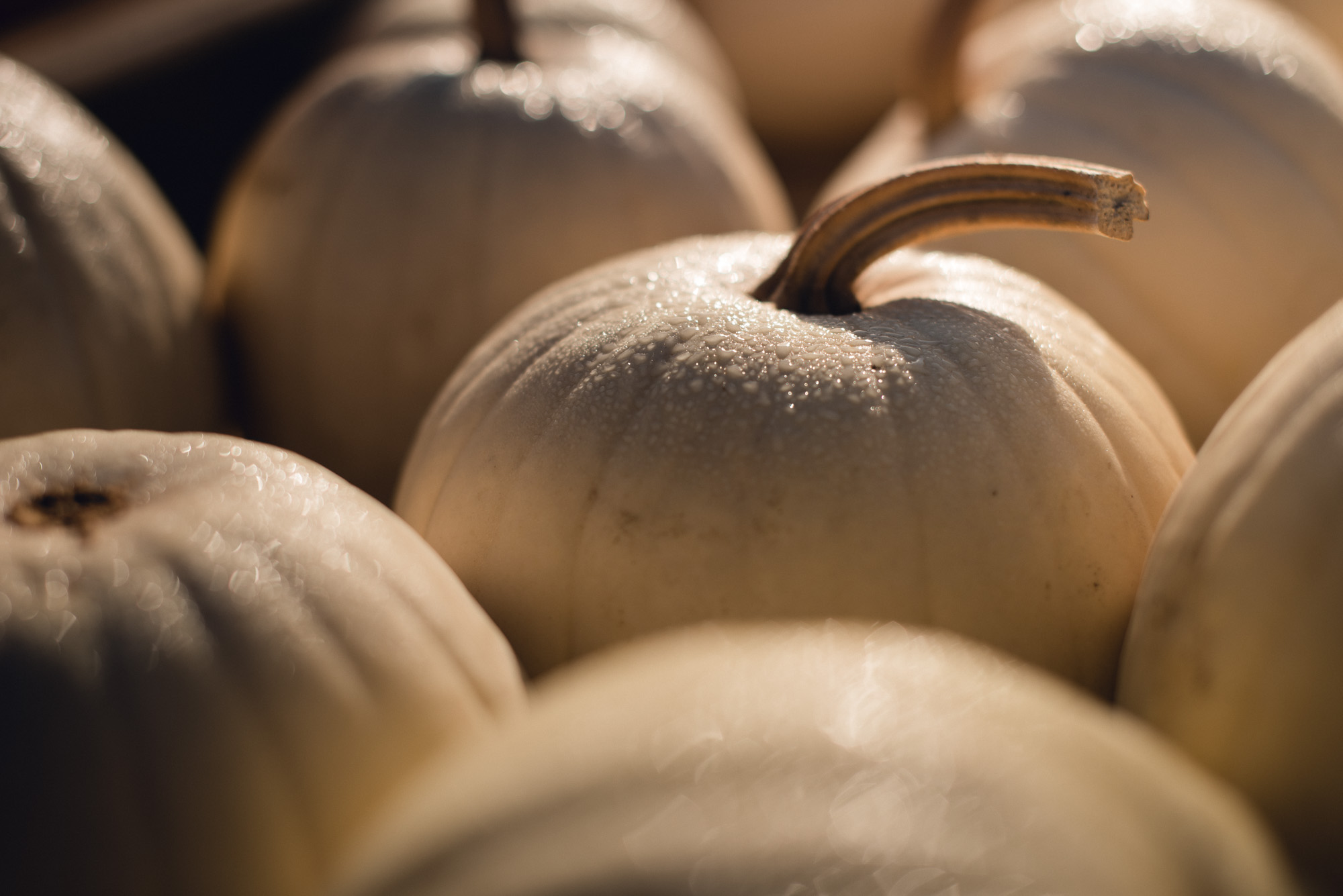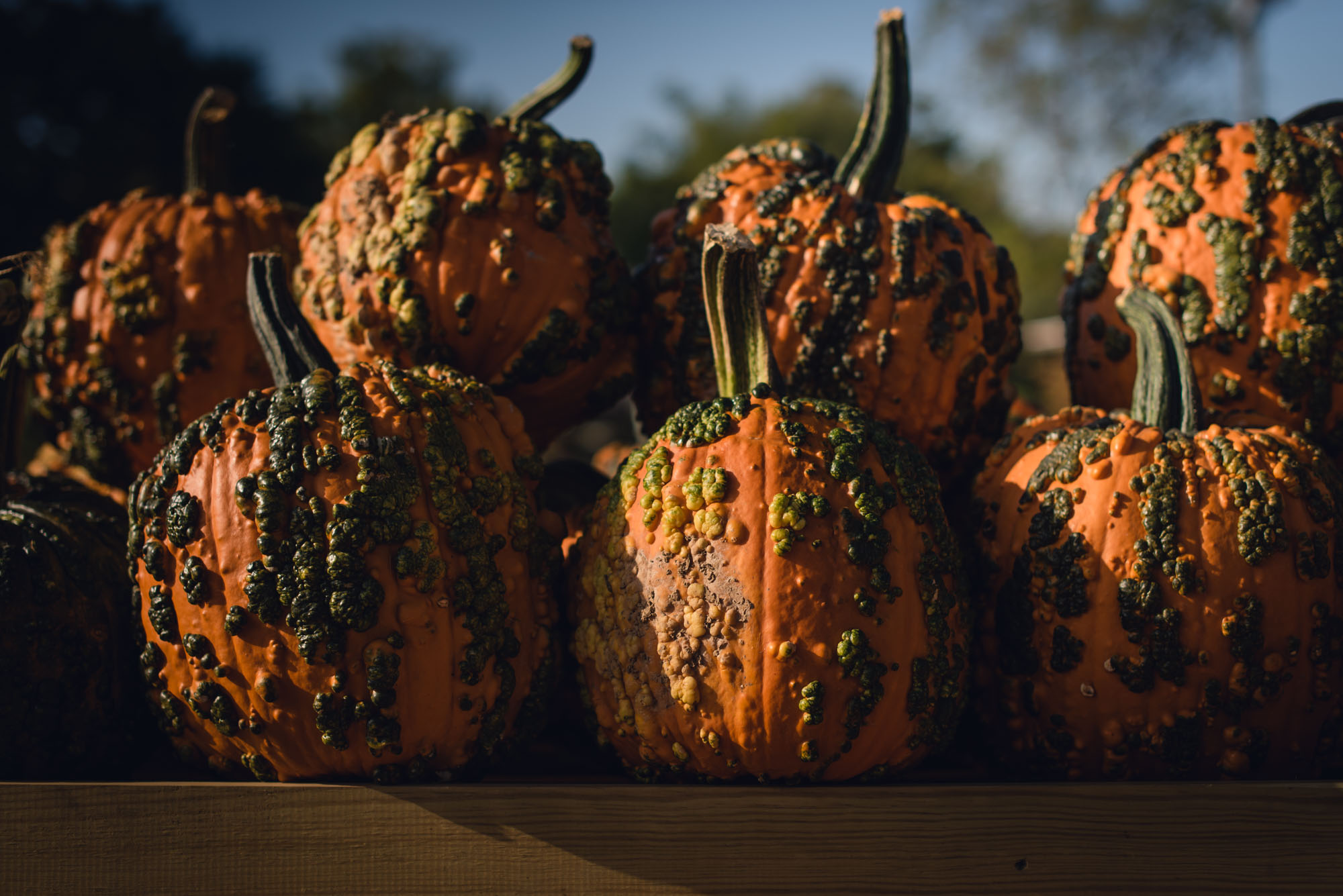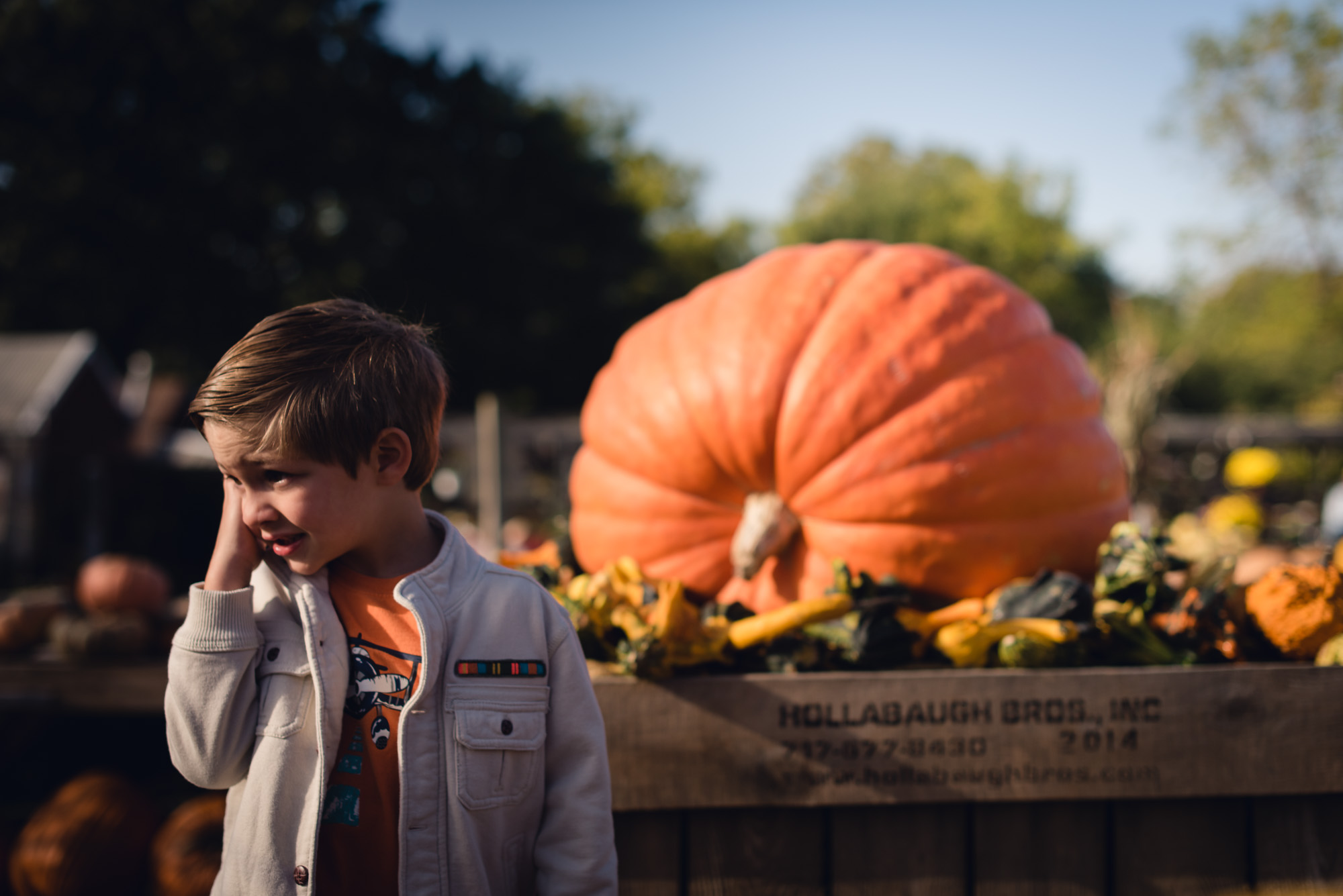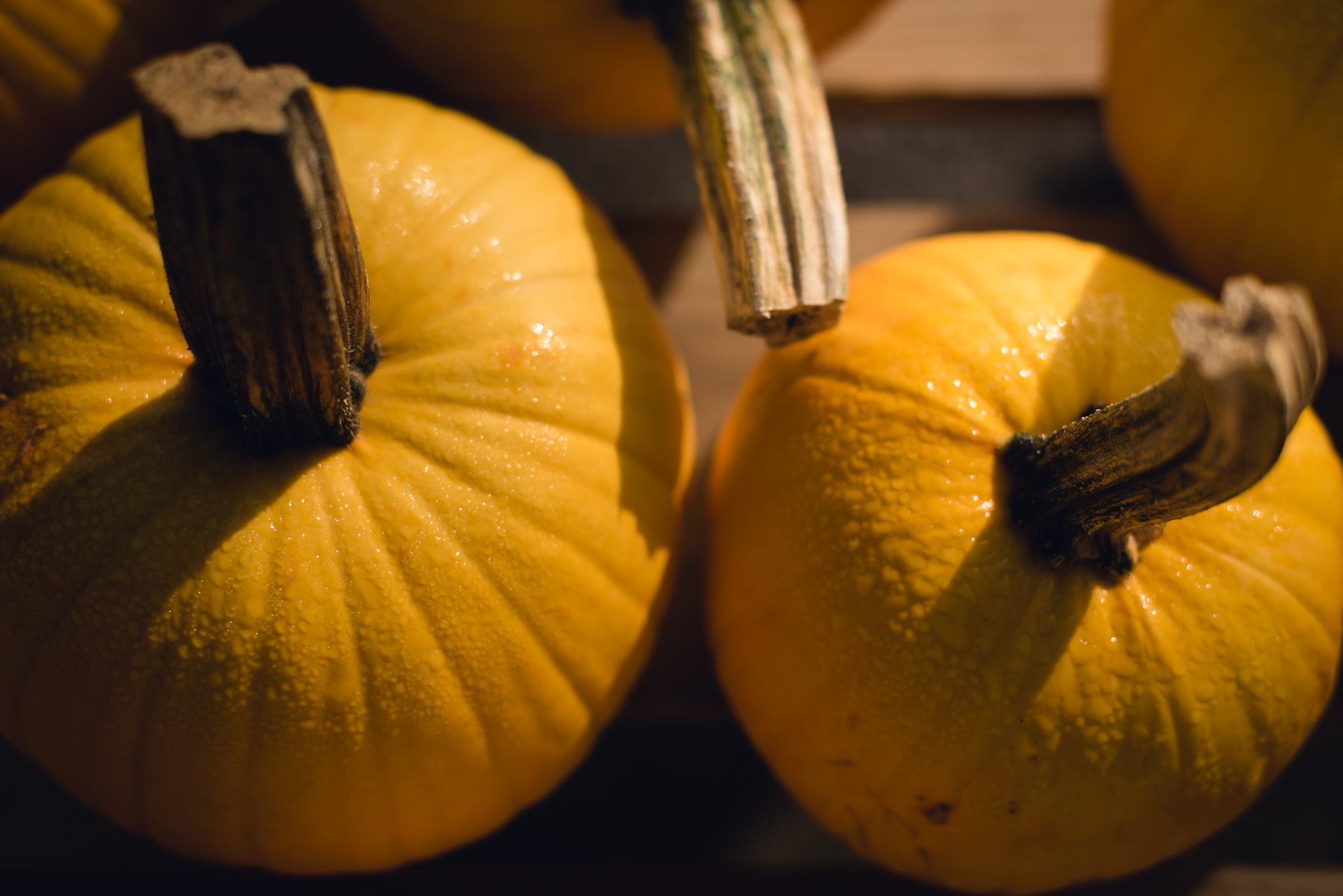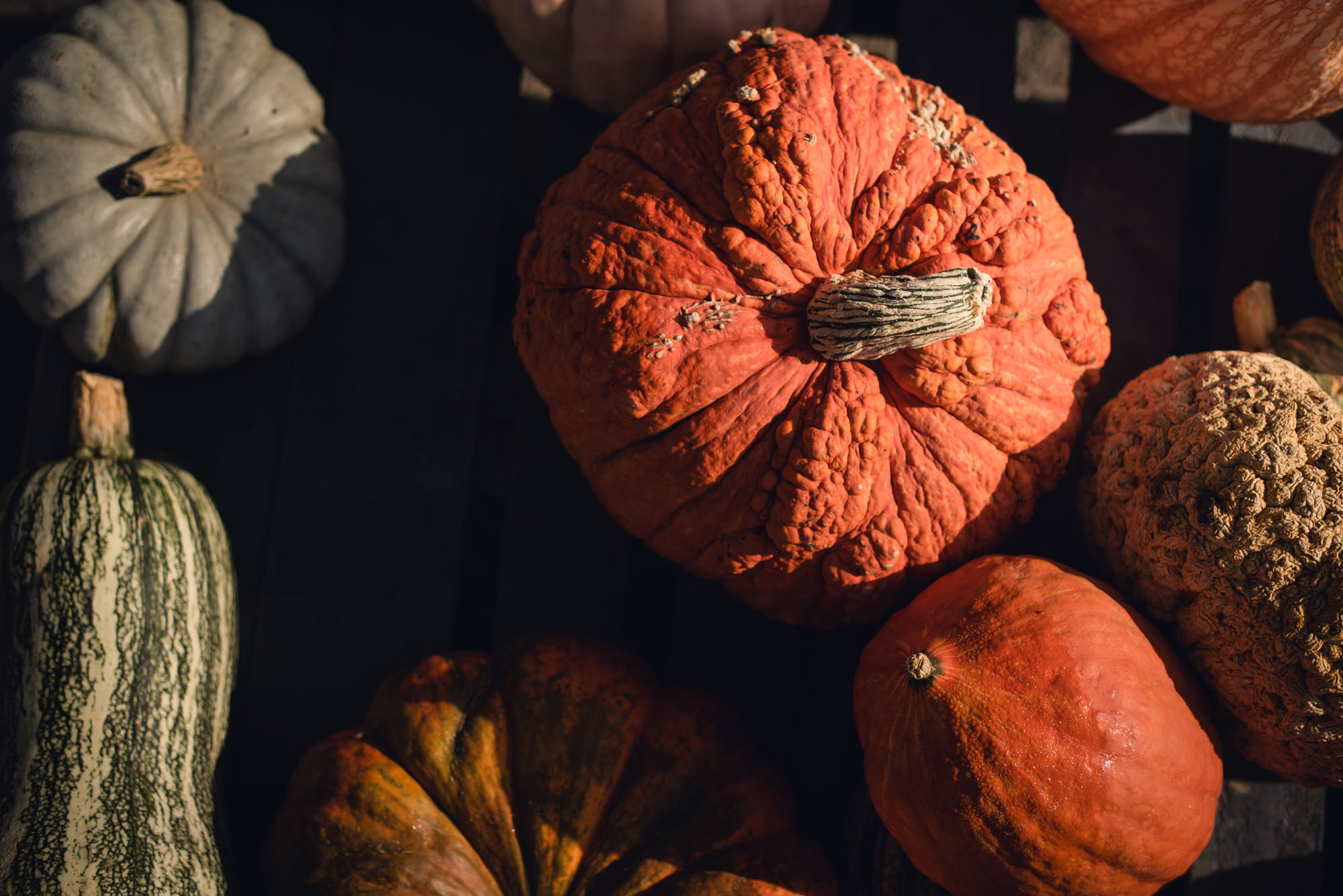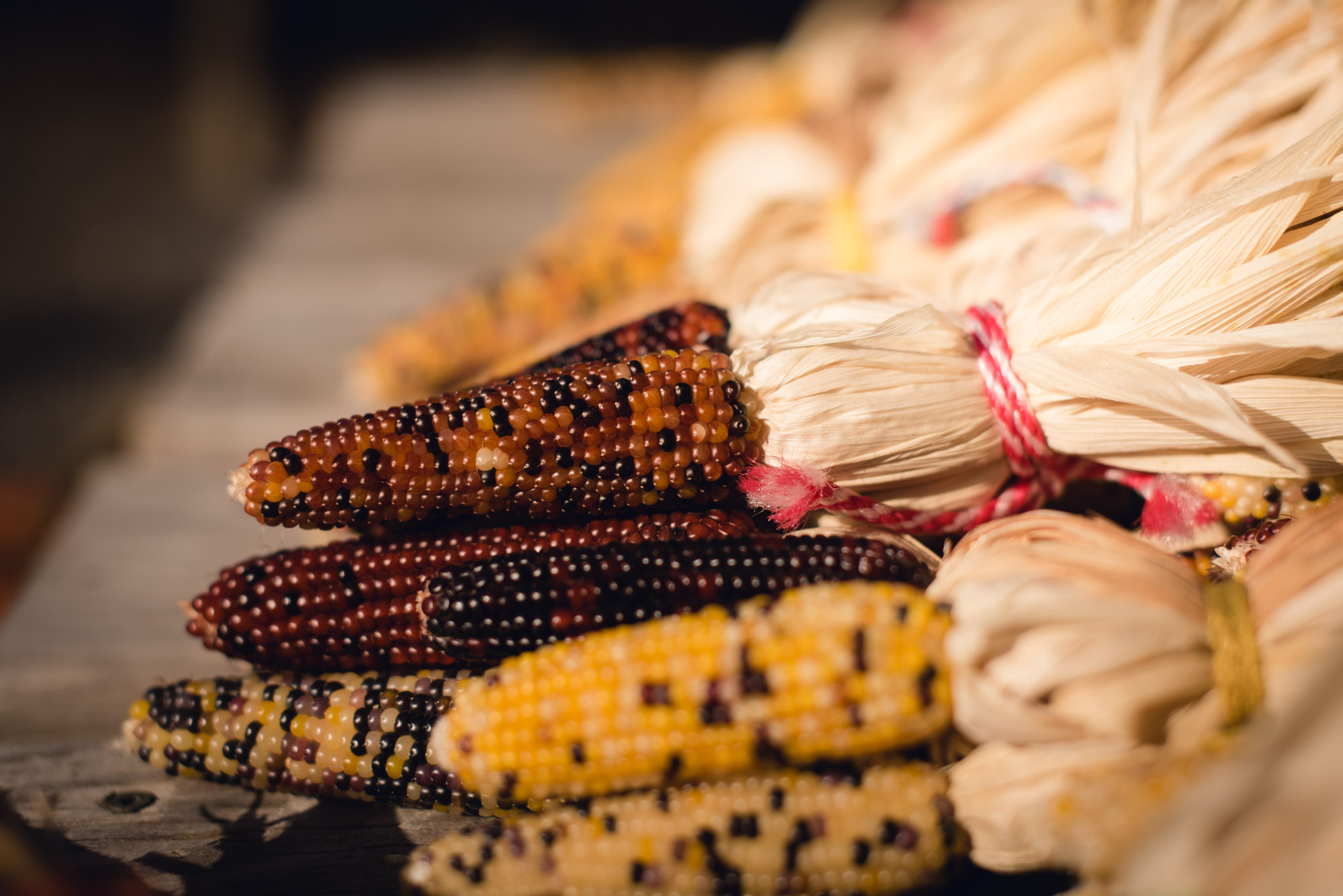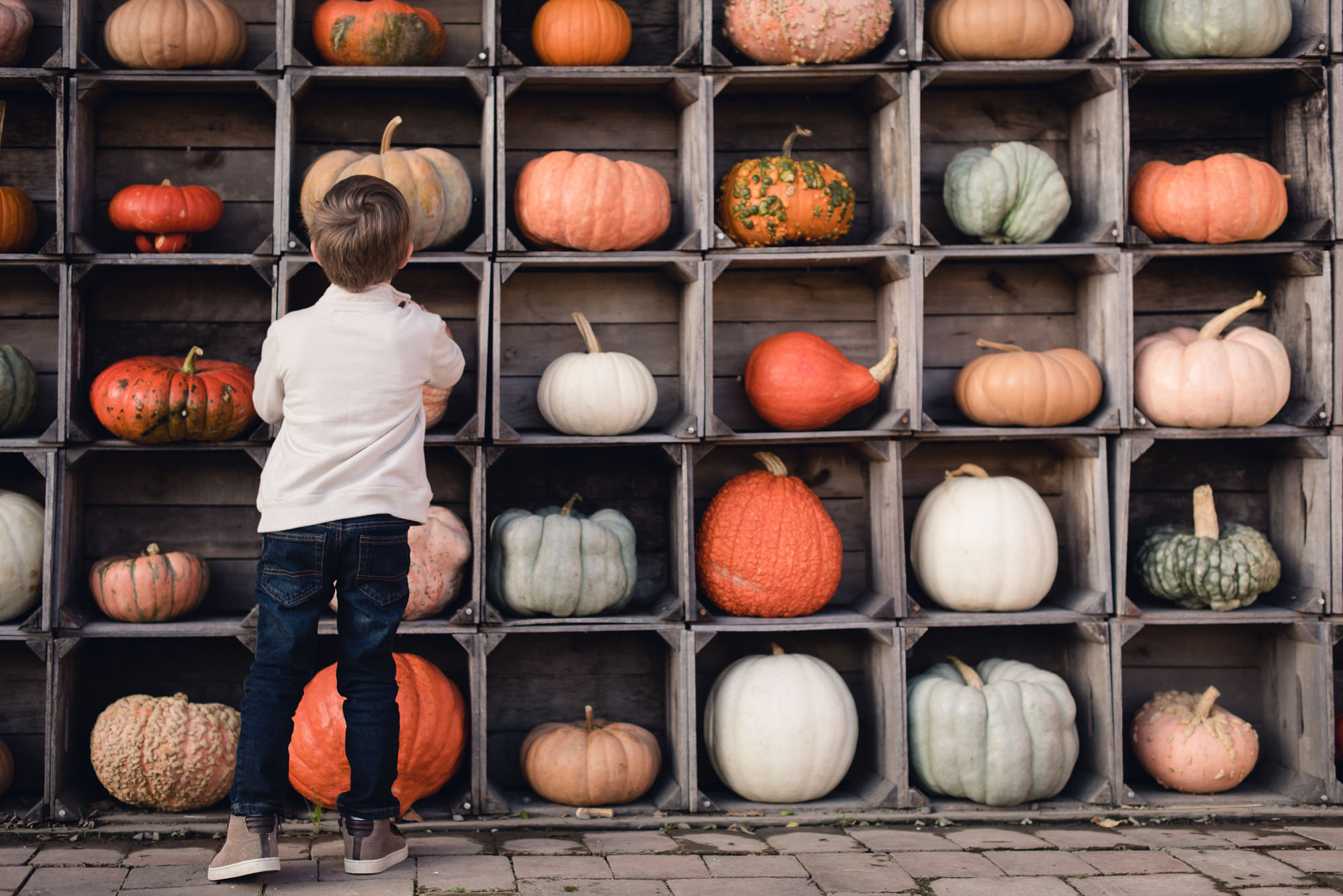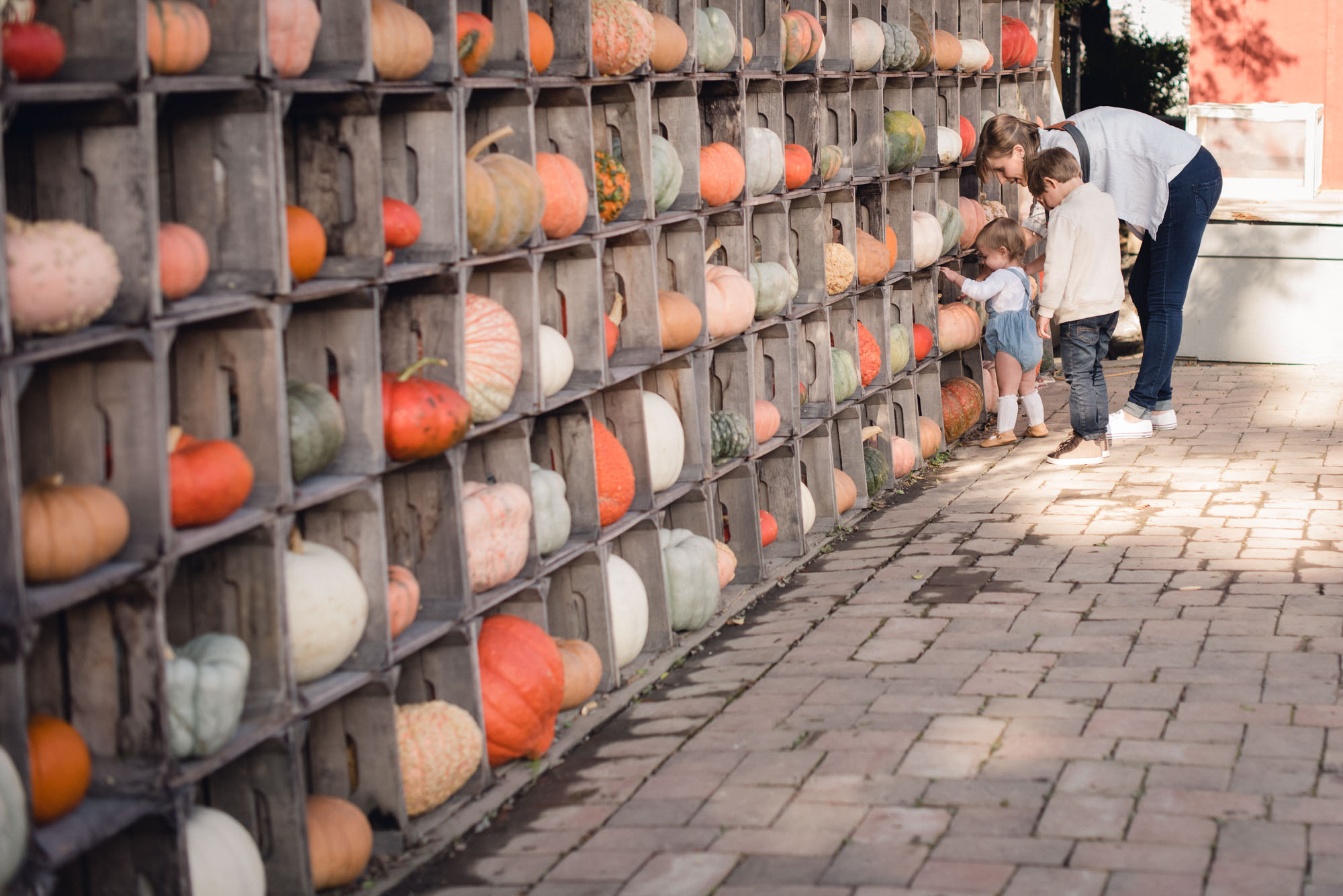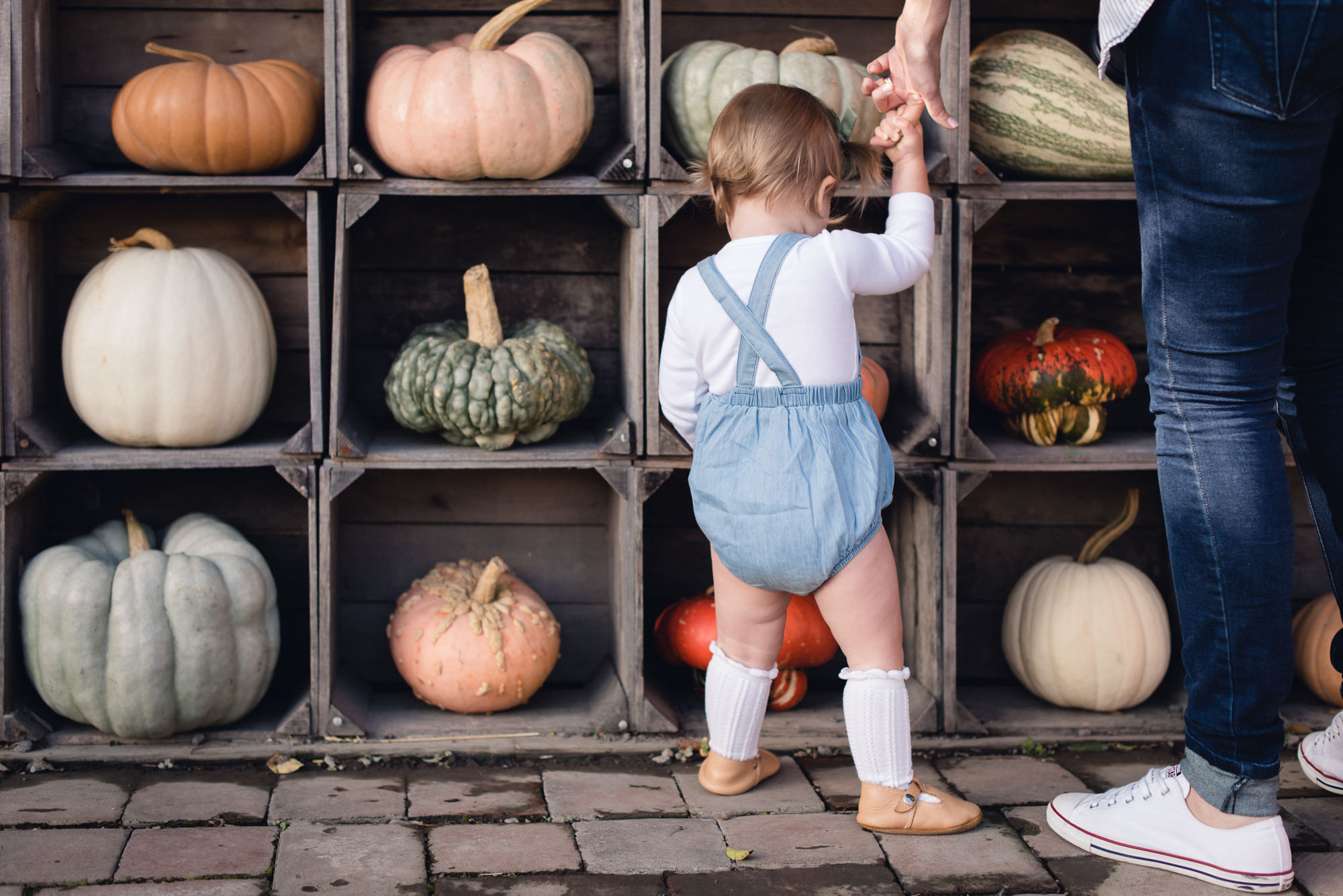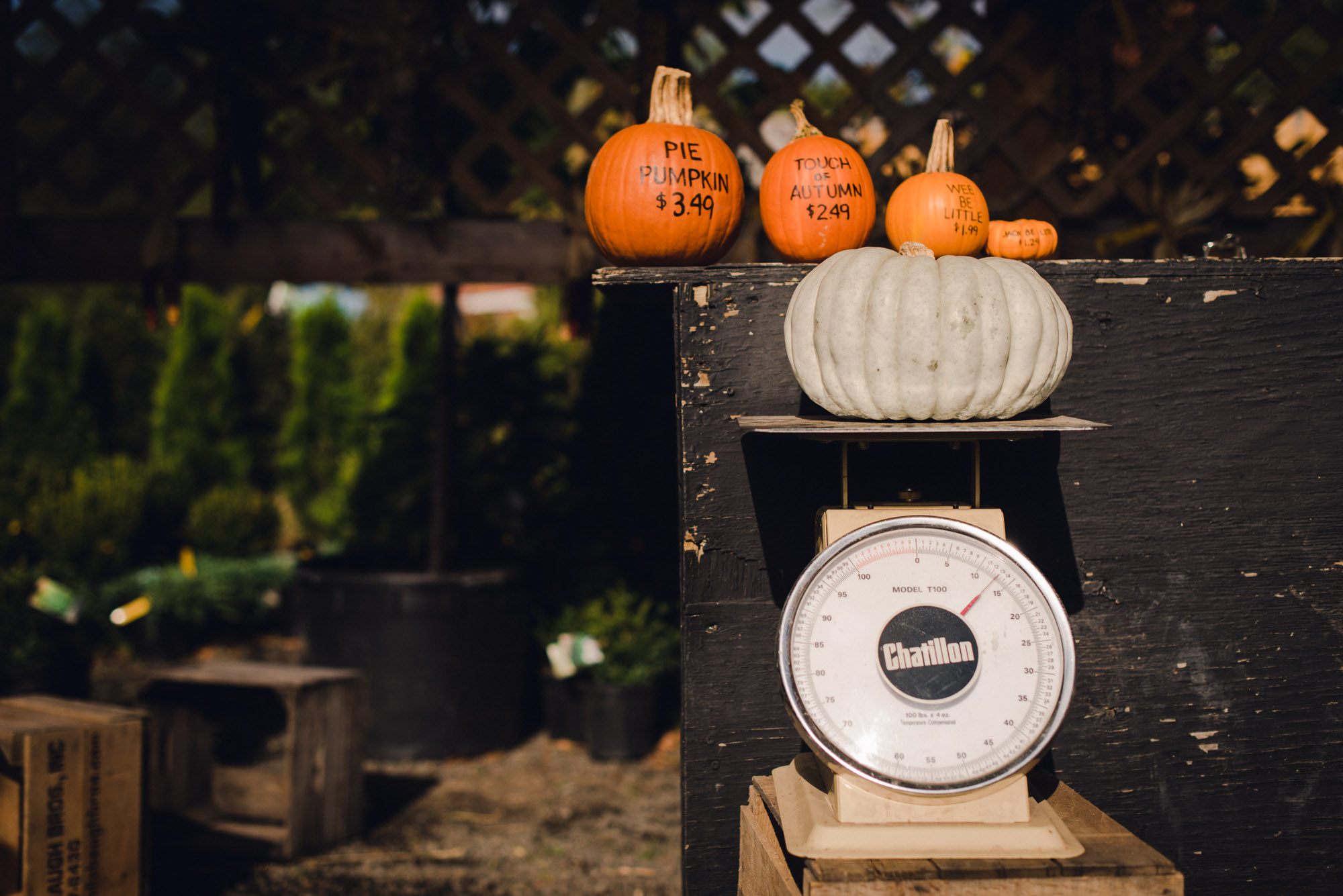 Fall Farm Activities in Northern Virginia | Hartland Orchard
Back at the beginning of September we took the family to Hartland Orchard for a day of apple picking. The orchards are huge and are situated at the top of a hill that gives a great view over the surrounding countryside. The farm also had a fun little festival going on, with a large pipe slide, a huge pile of sand with trucks and shovels for digging, a corn maze, tractor hay-ride, farm market and more. This farm experience was a low key, family-friendly, and relaxed. Looking to revel in ALL things fall festival? Keep reading.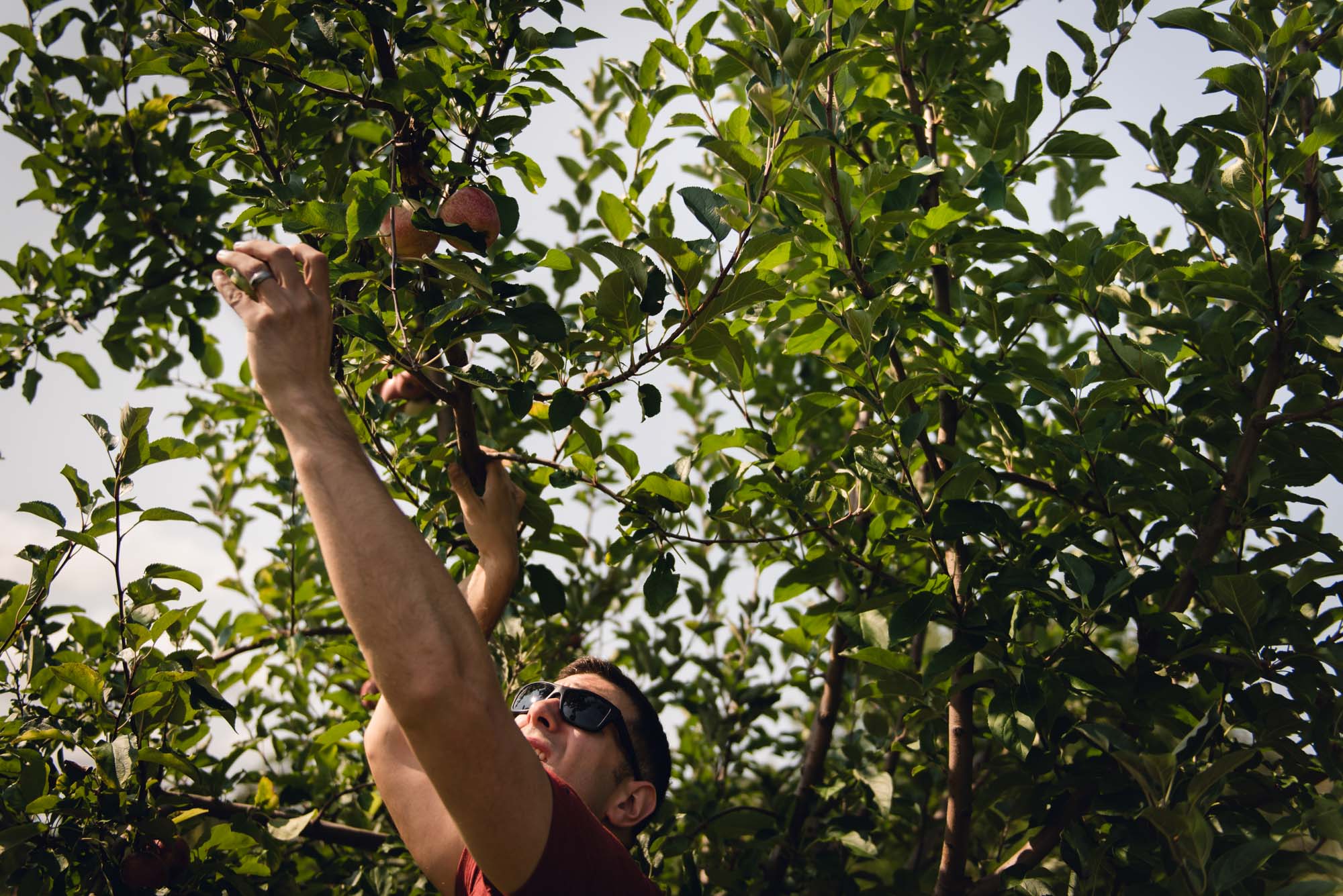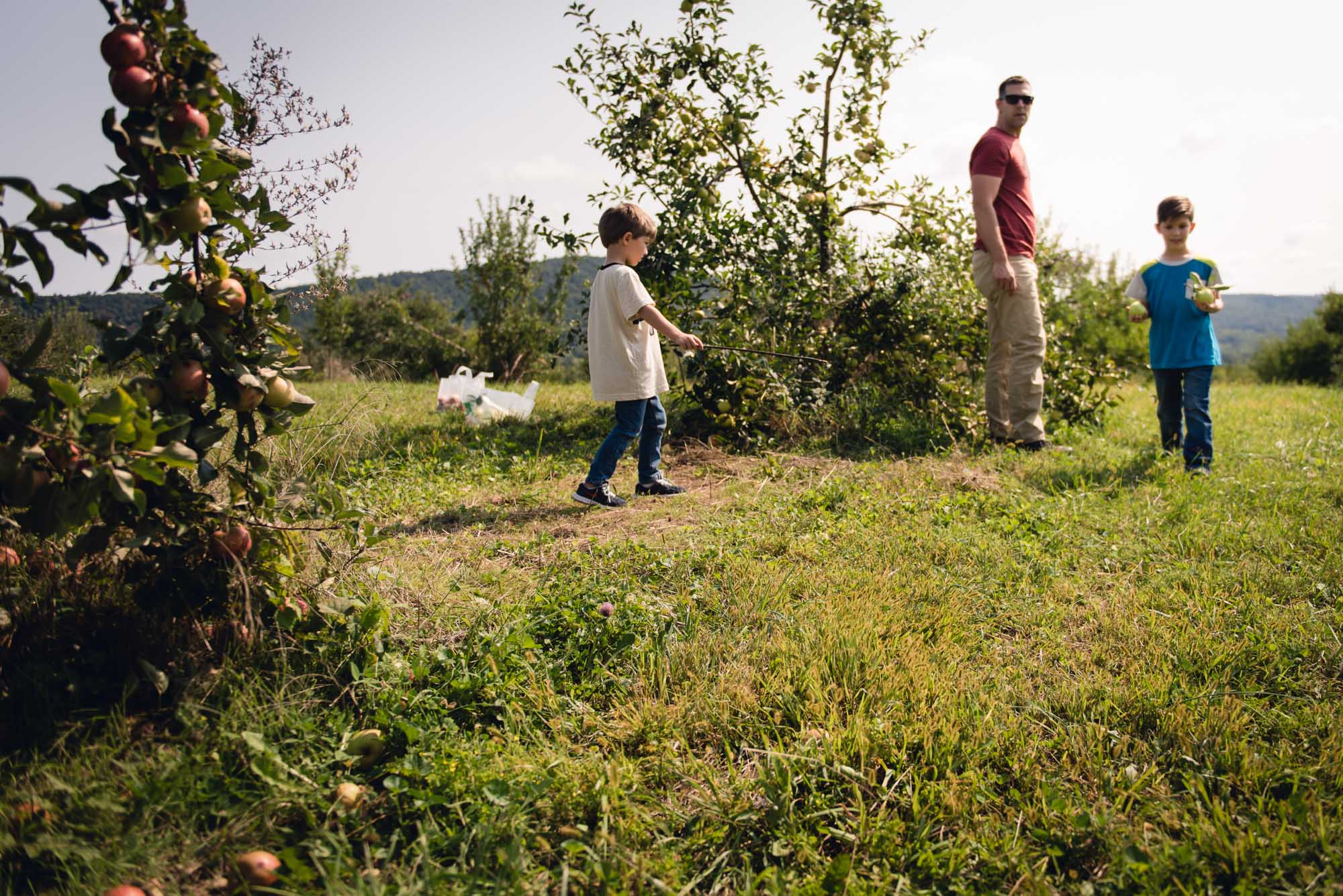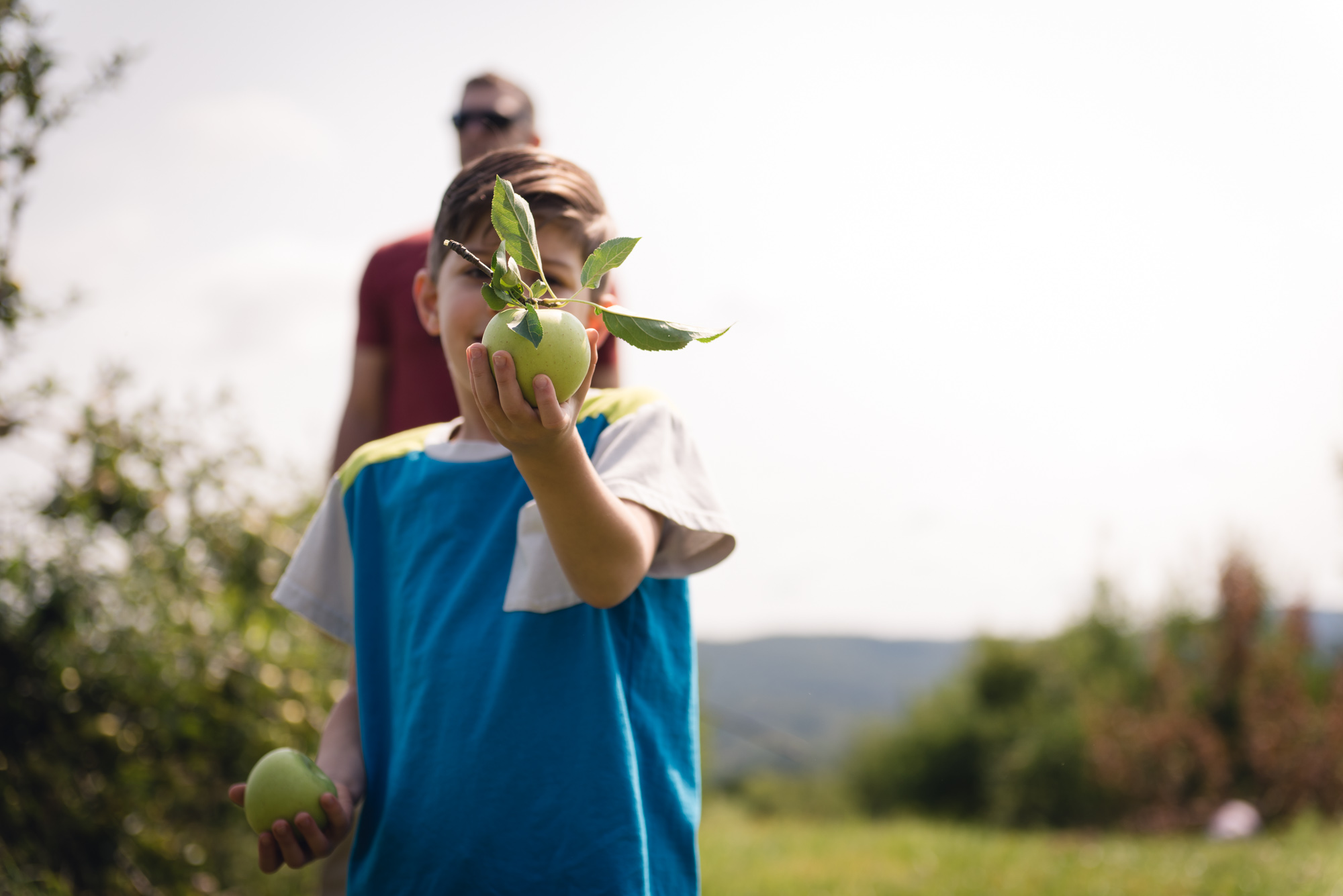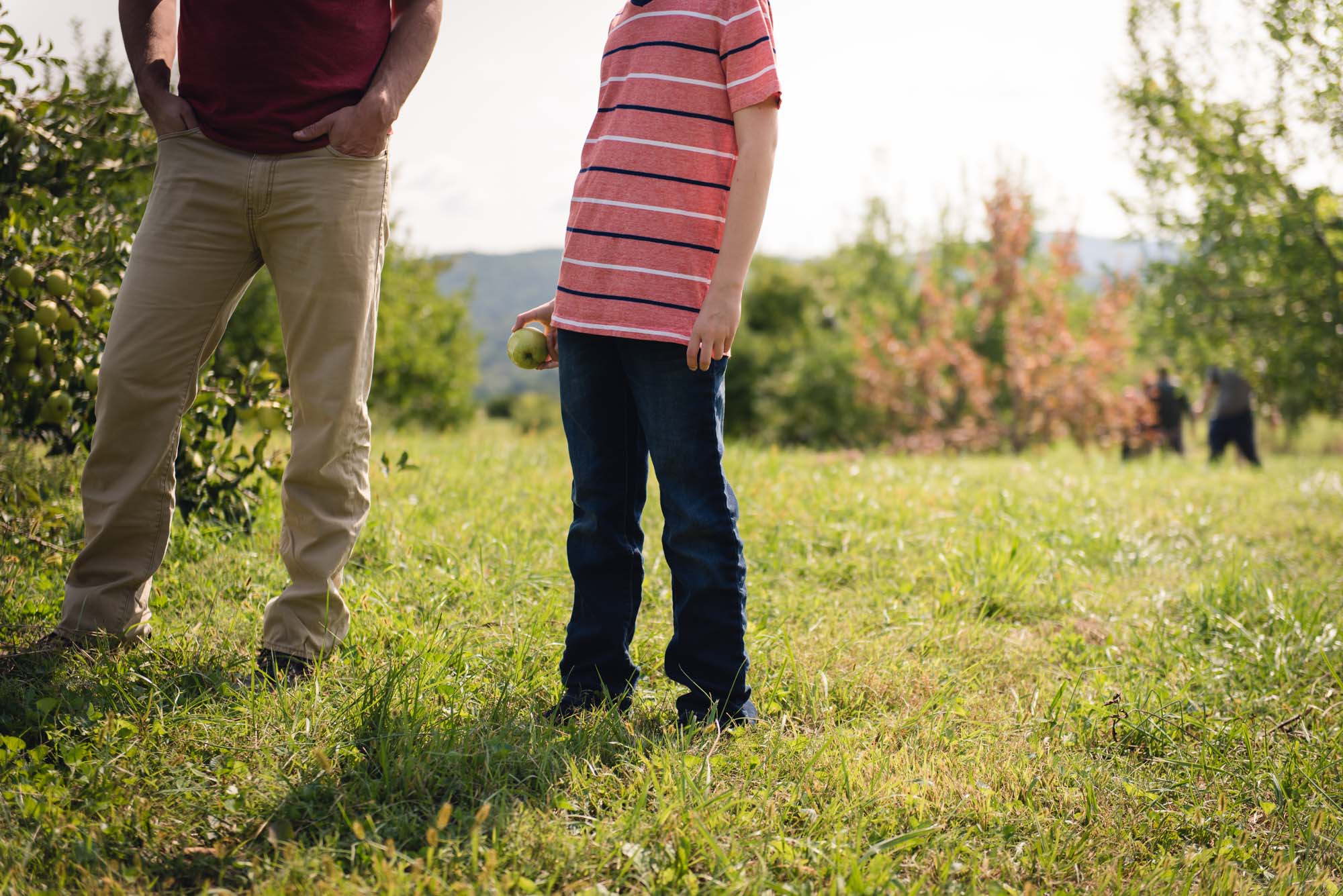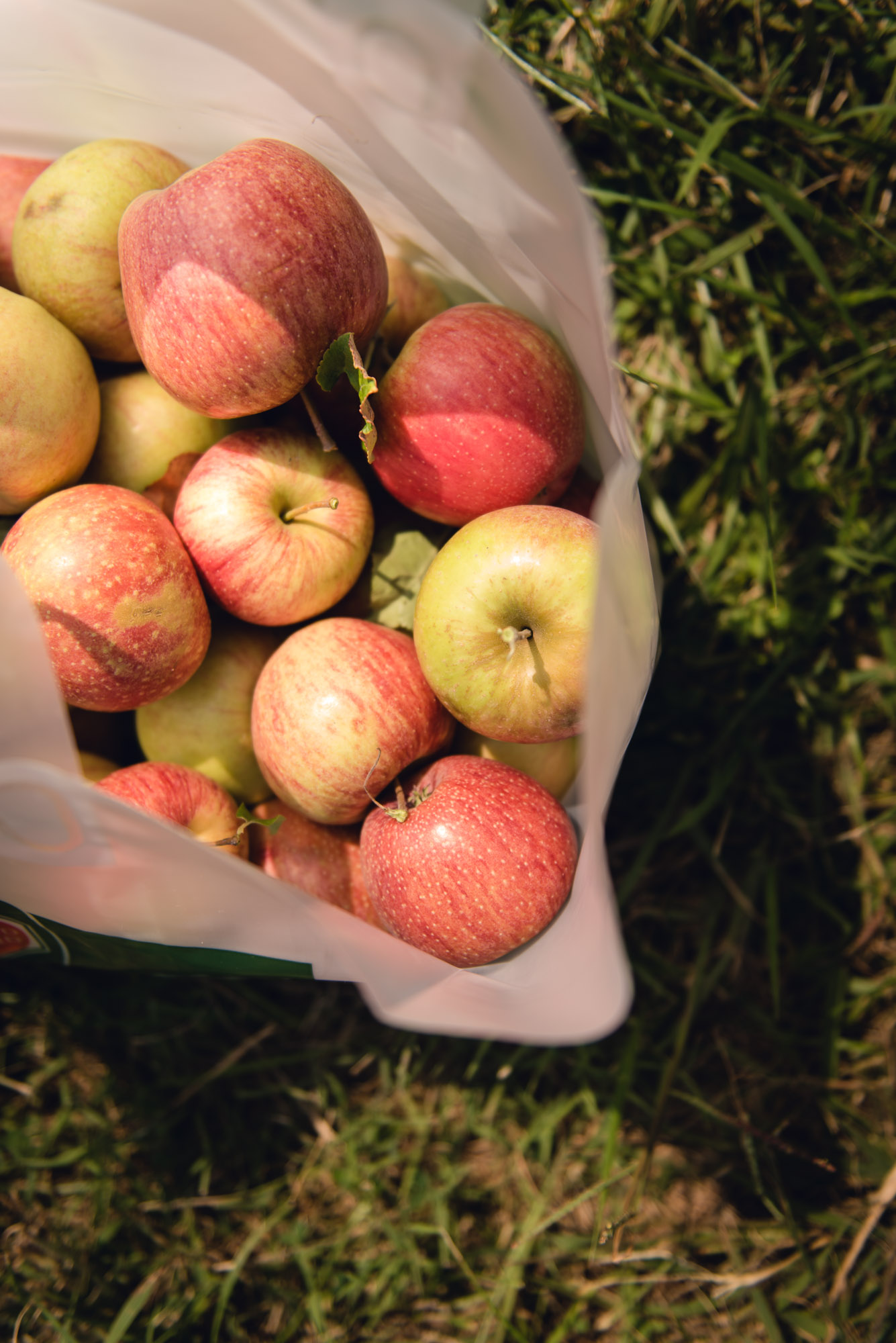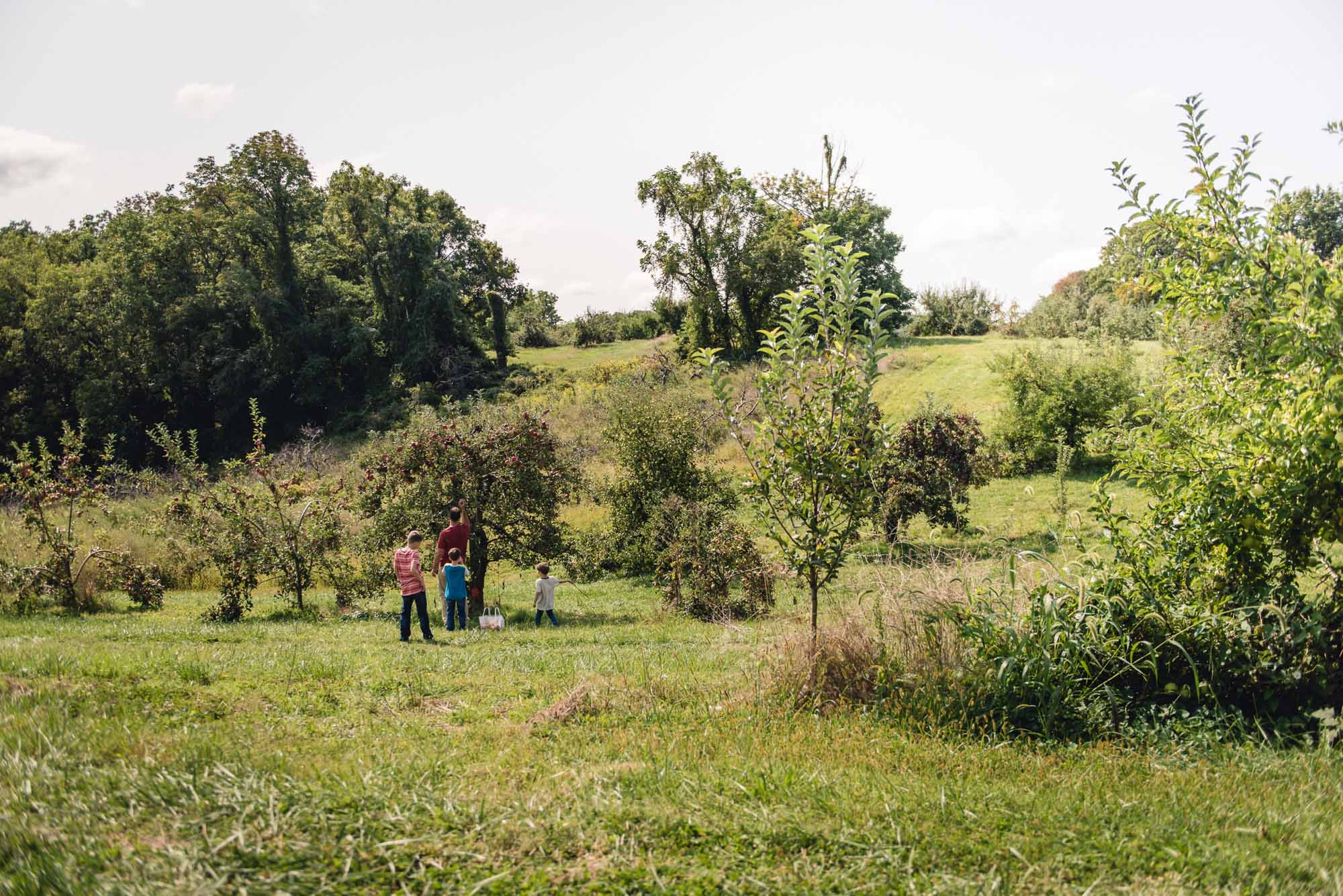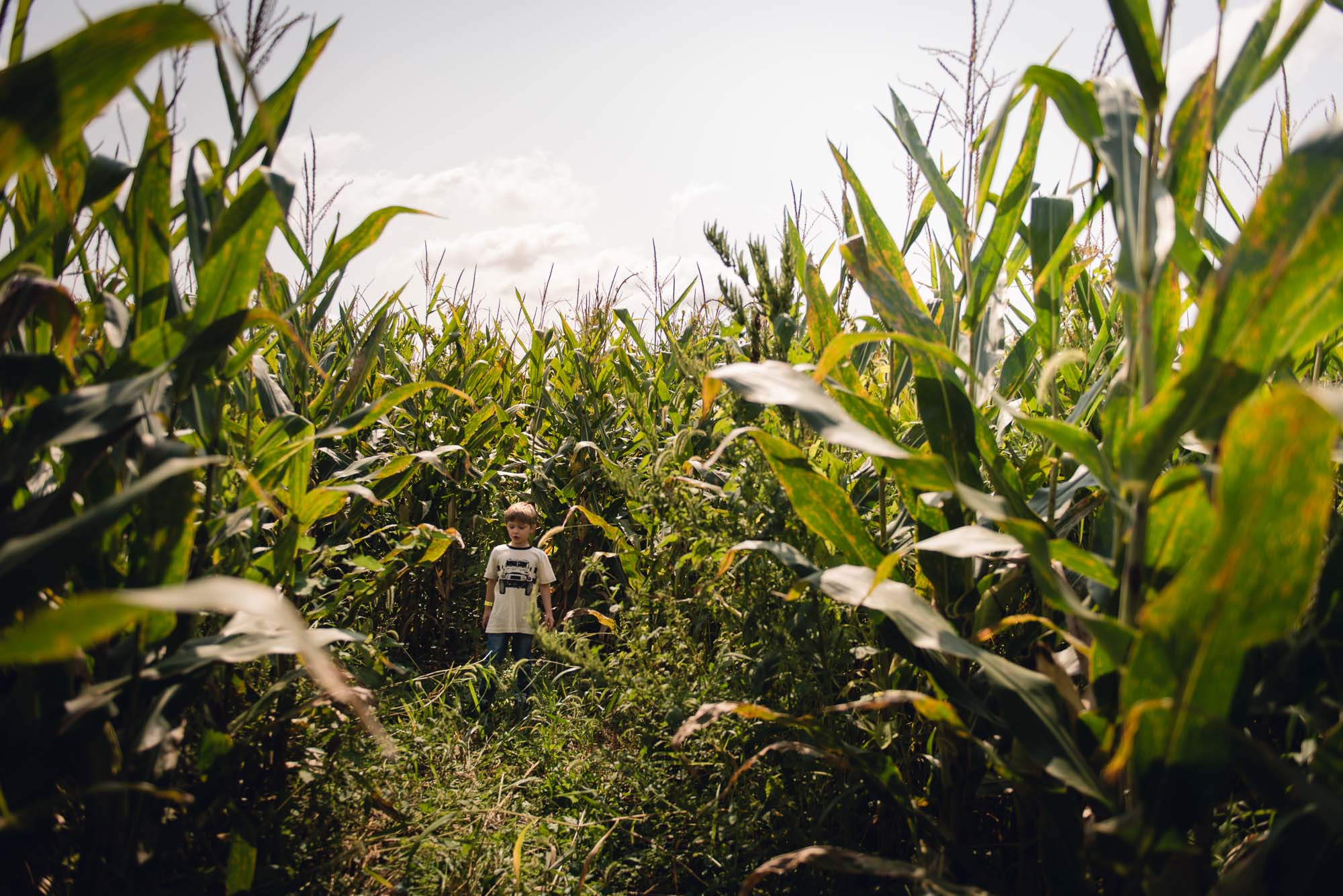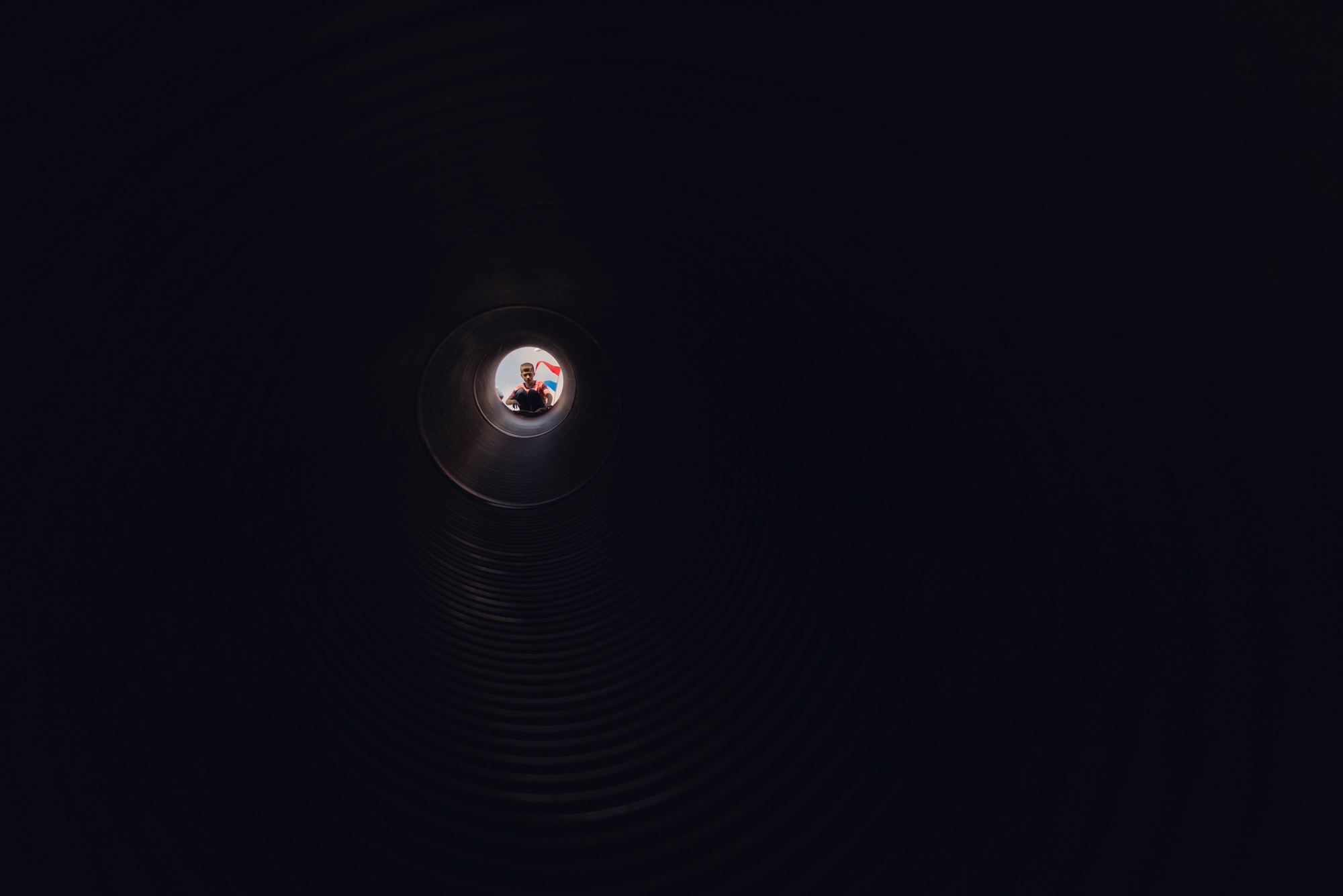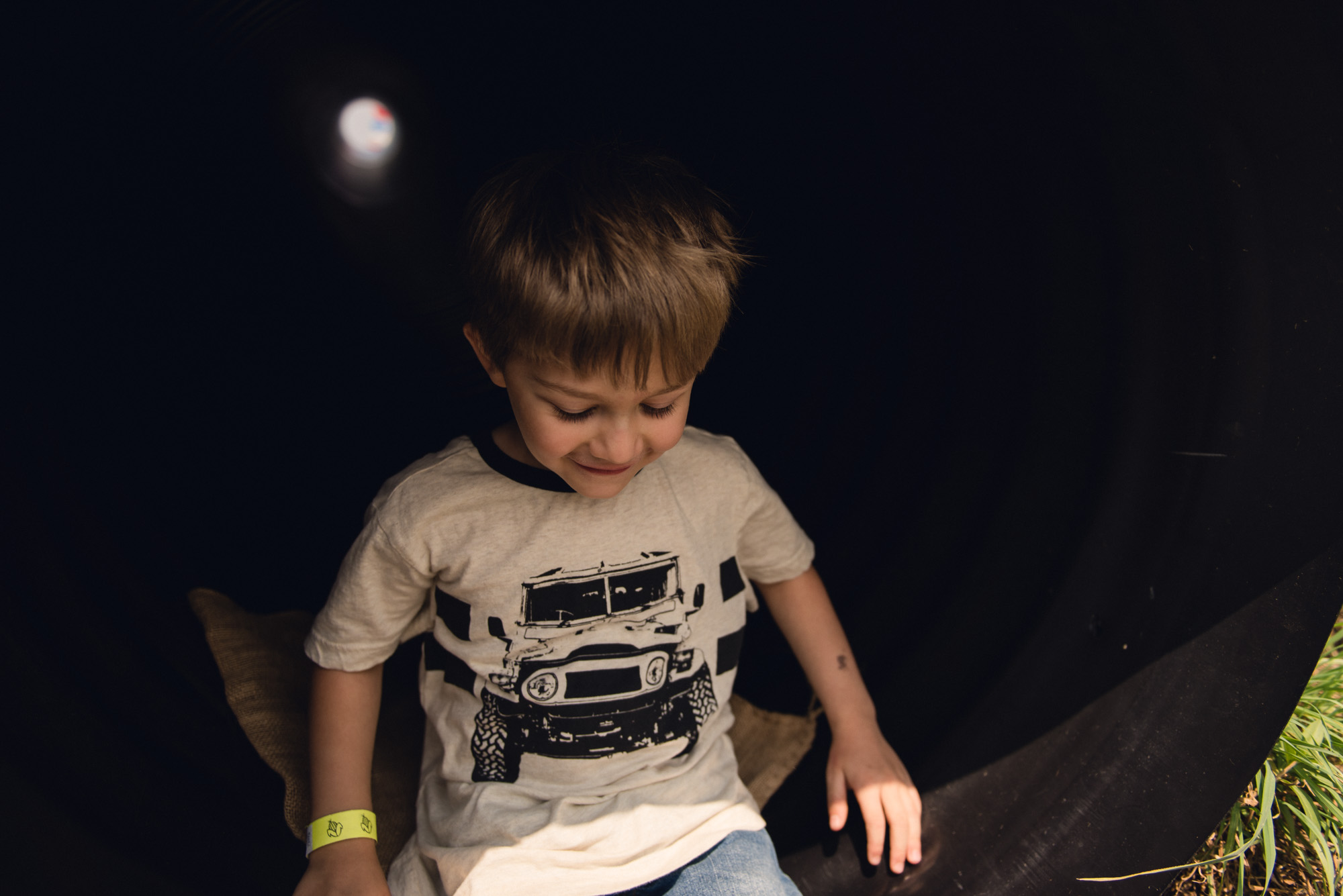 Fall Farm Activities in Northern Virginia | Cox Farms
Oh my goodness. This is the place to go if you're looking for slides and activities. Cox Farms has a HUGE festival. It is well organized and there is a great variety of things to do. However, it gets very busy on the weekends and you can find yourself standing in long lines to take part in some of the activities.  I'd recommend going early in the day and, if possible, visiting towards the beginning of the season, before everyone is trying to pack in their pumpkin time before Halloween ;)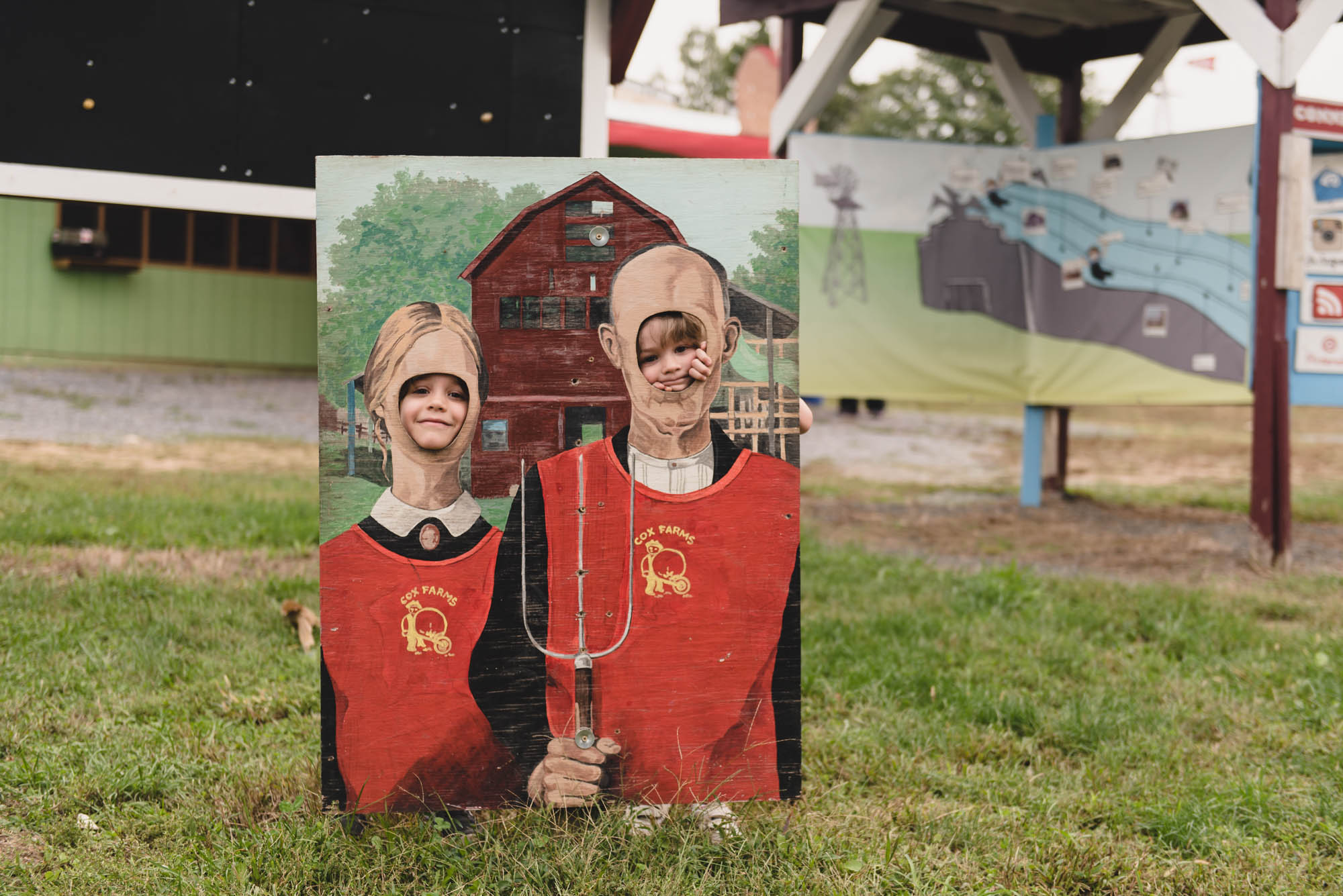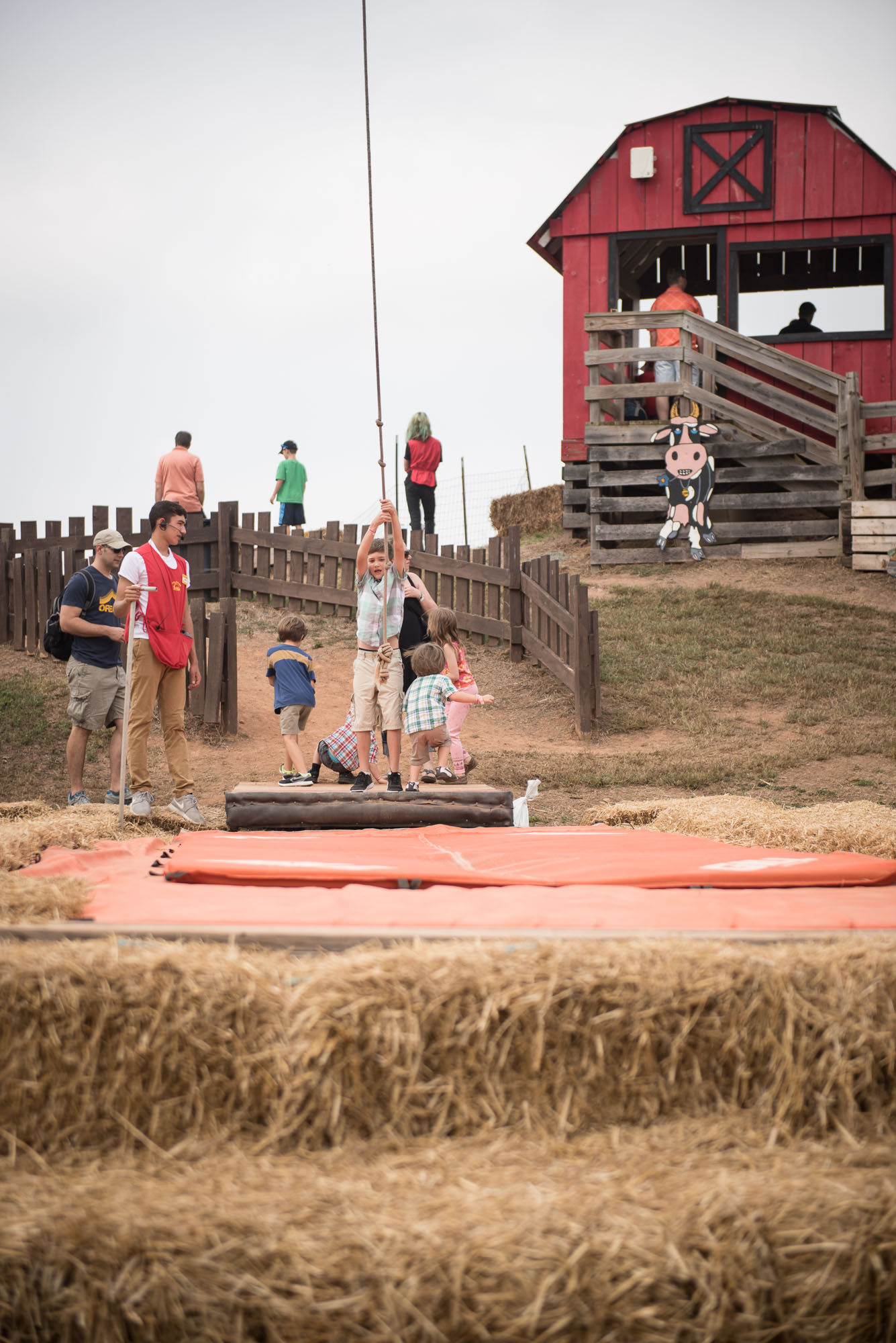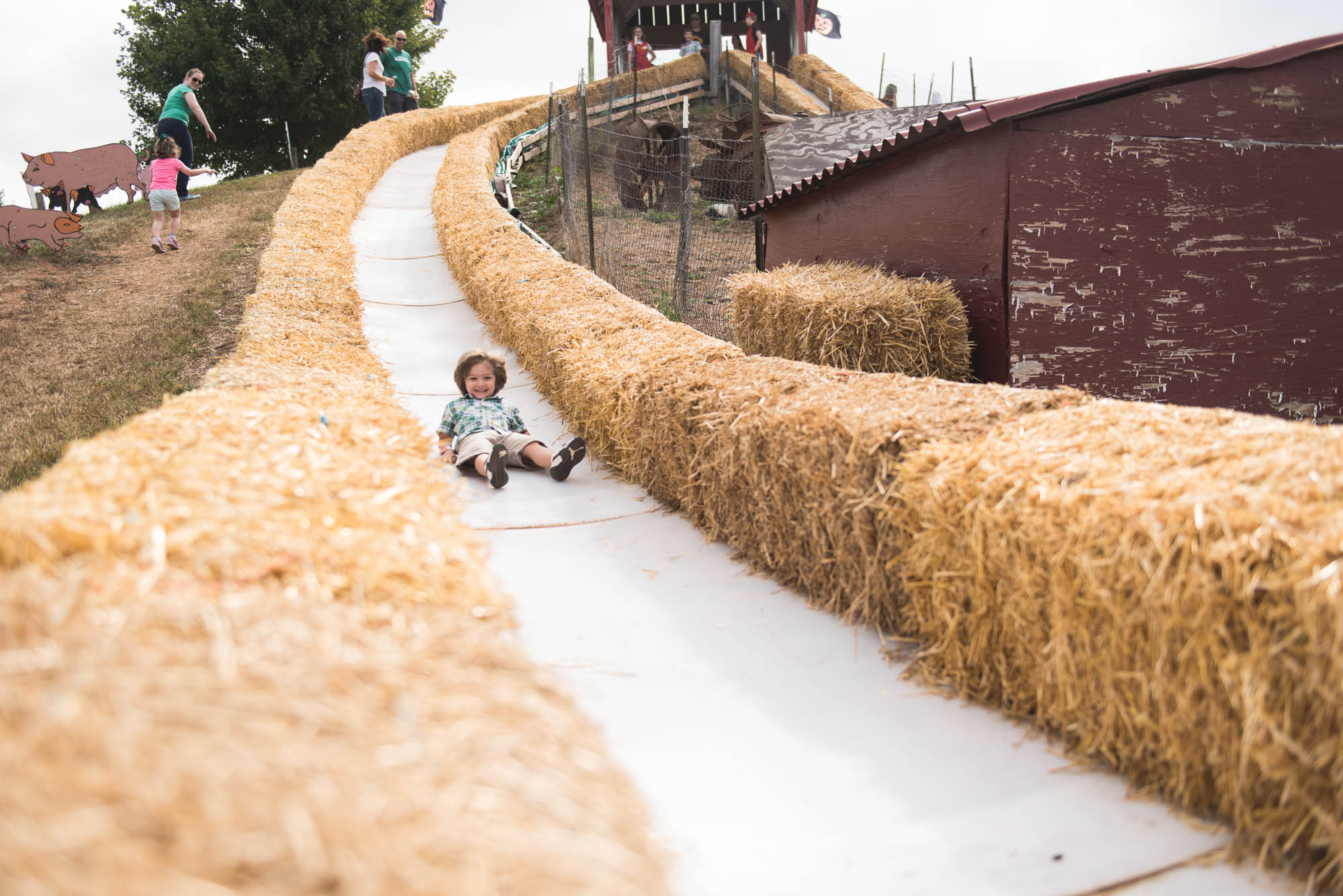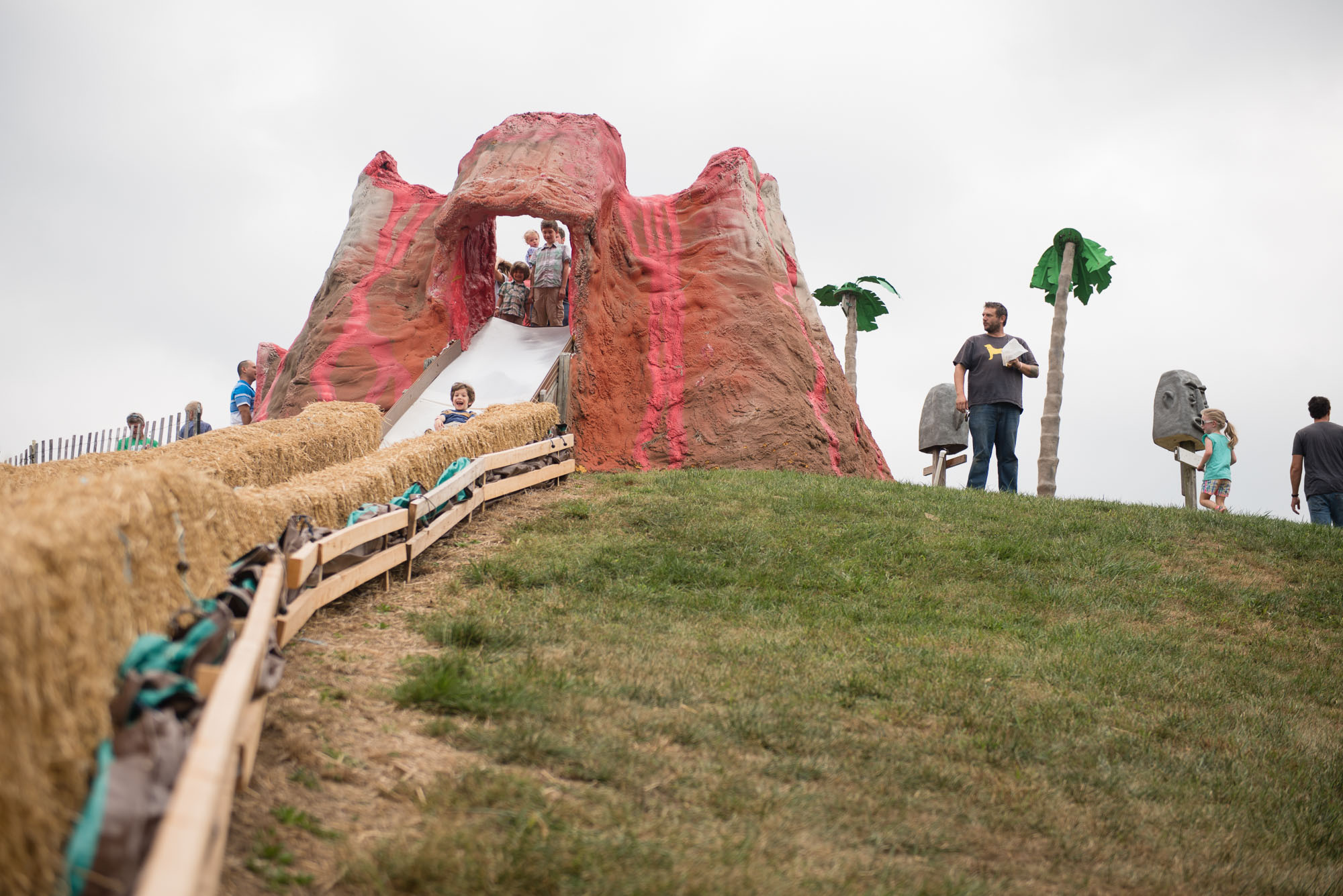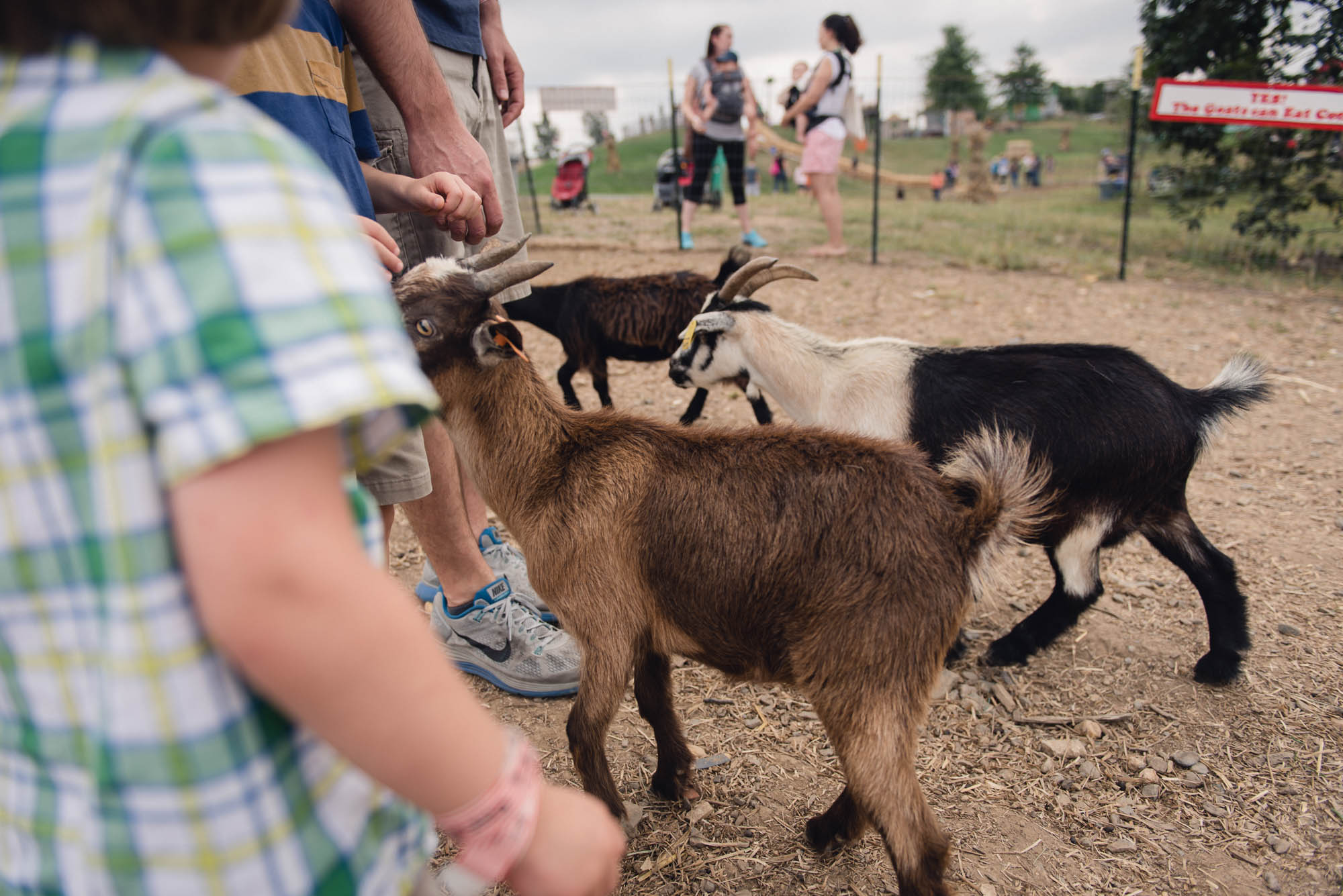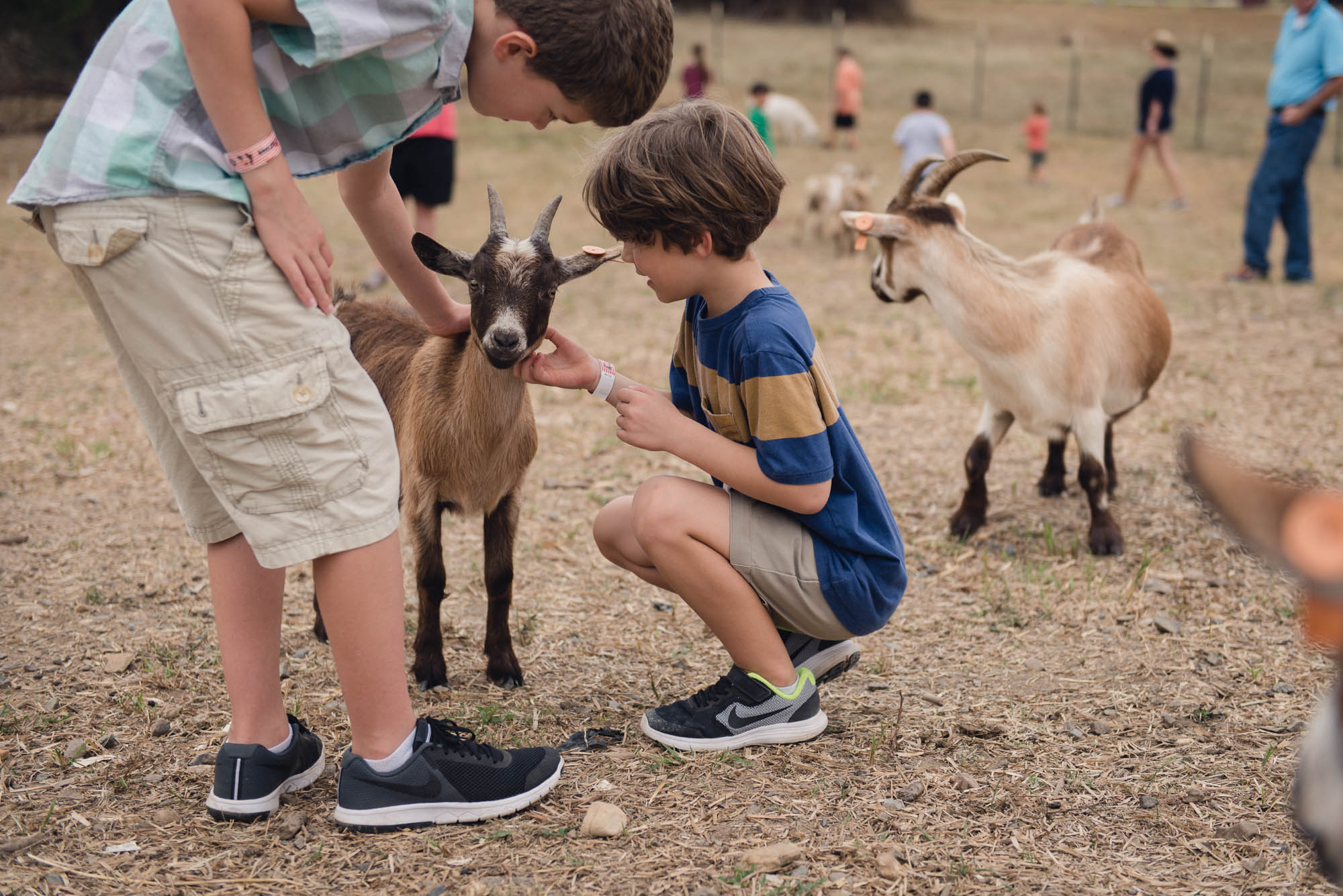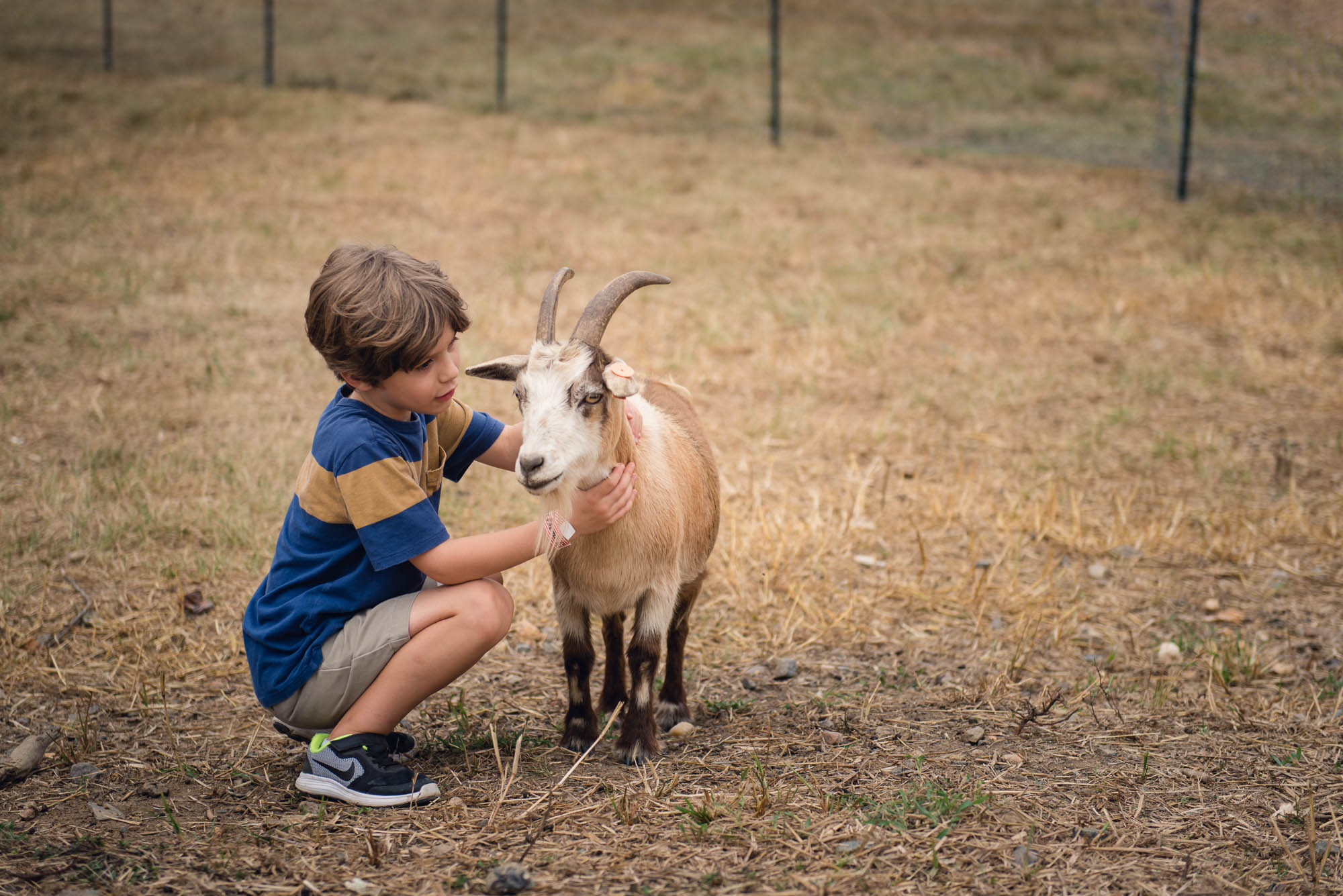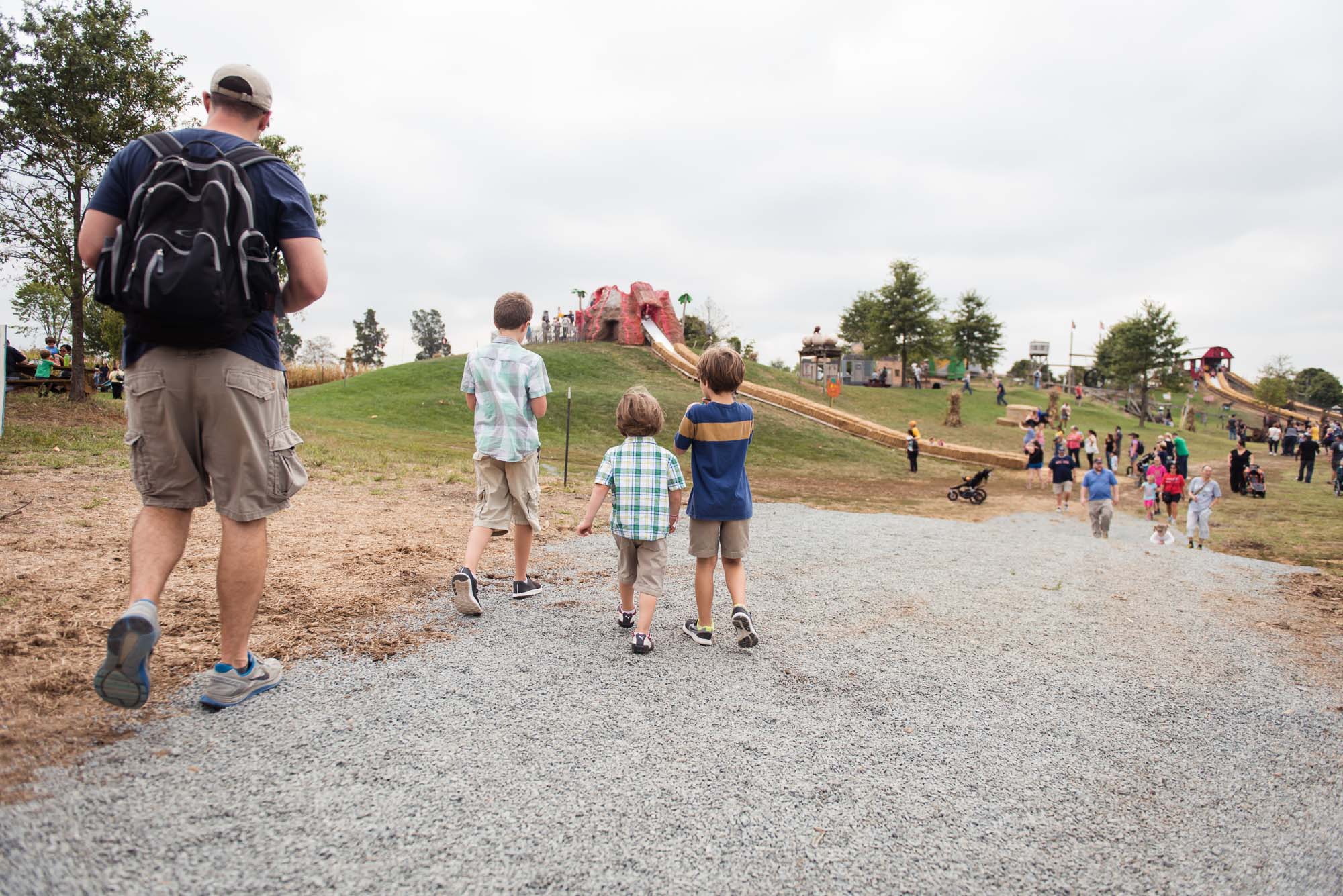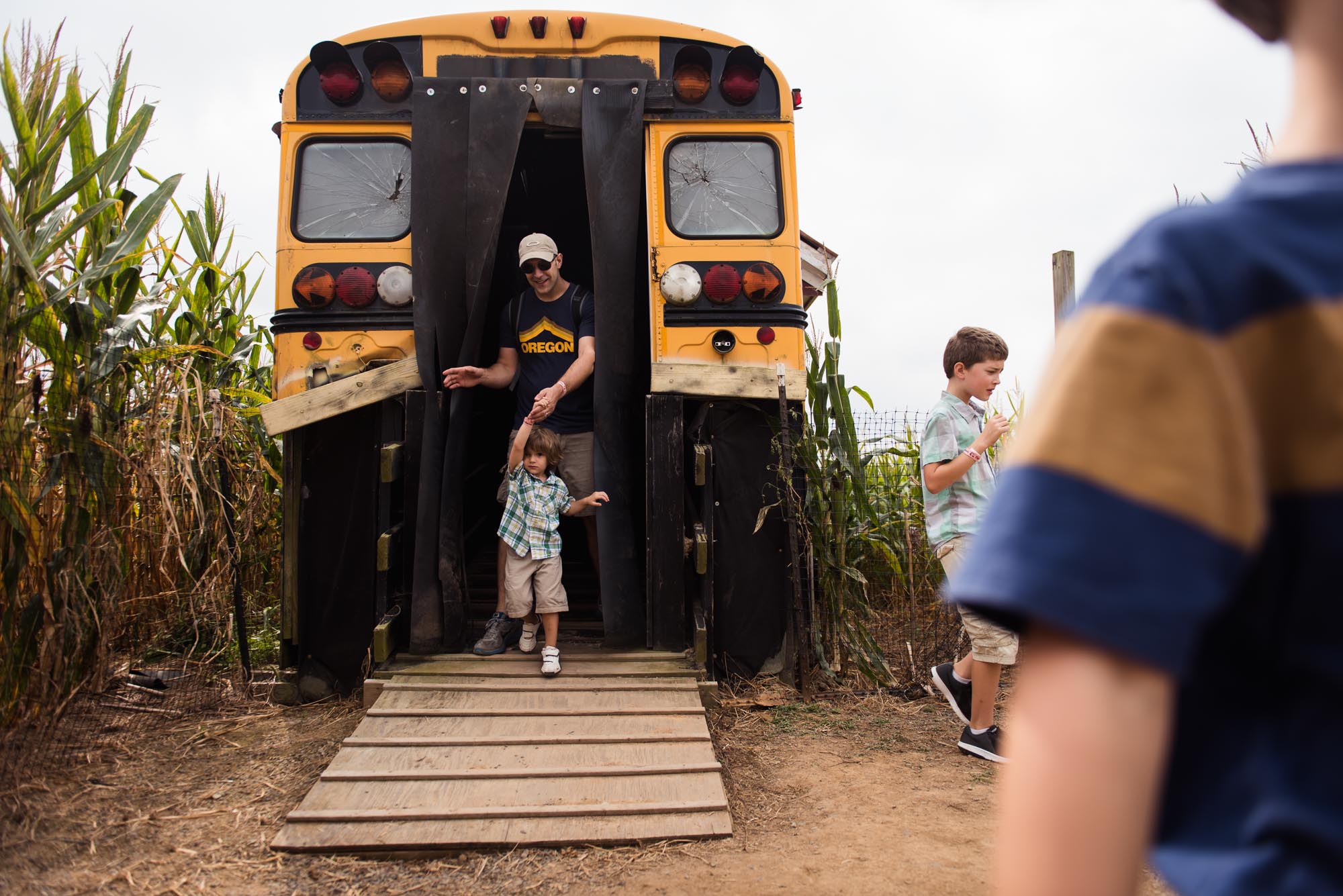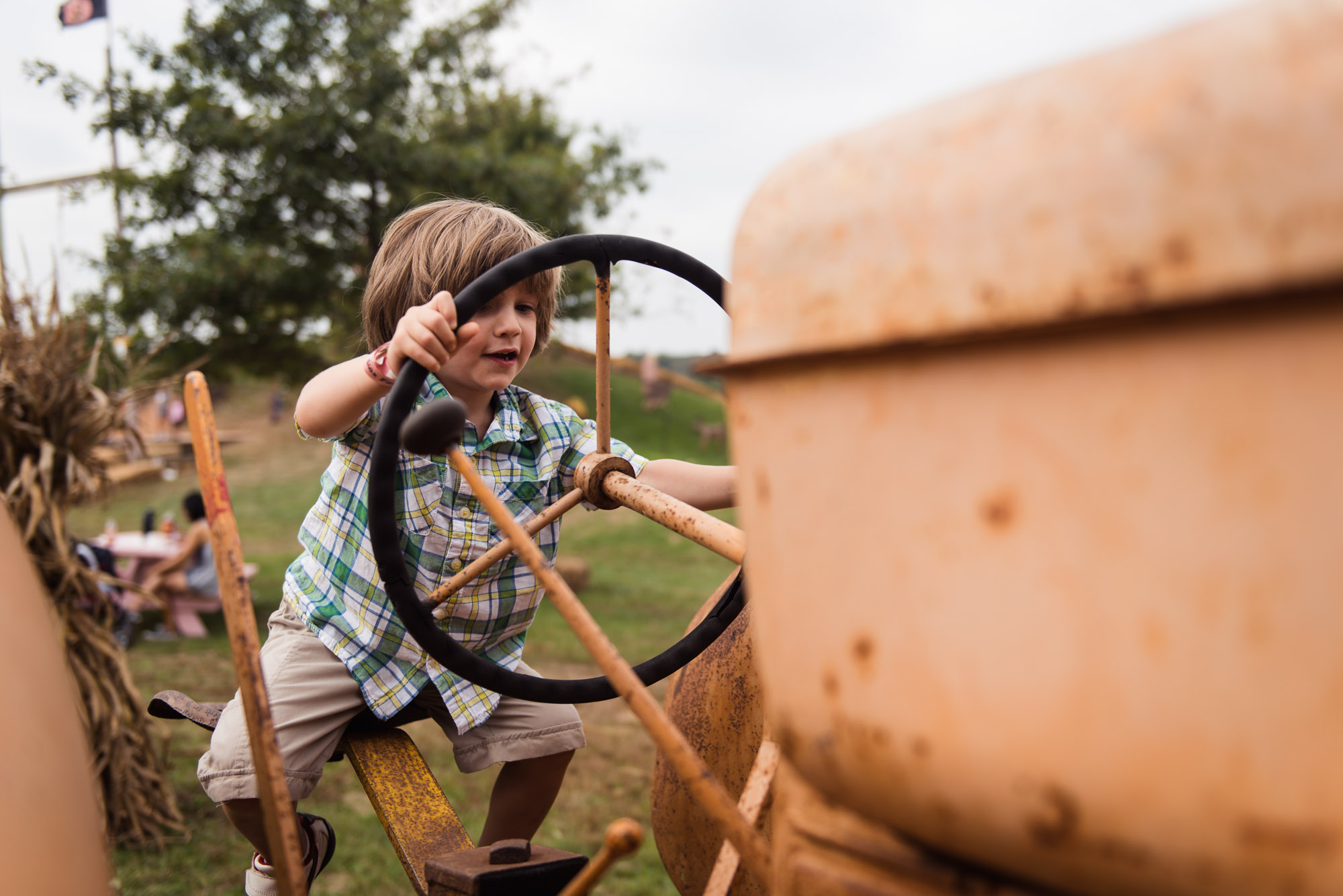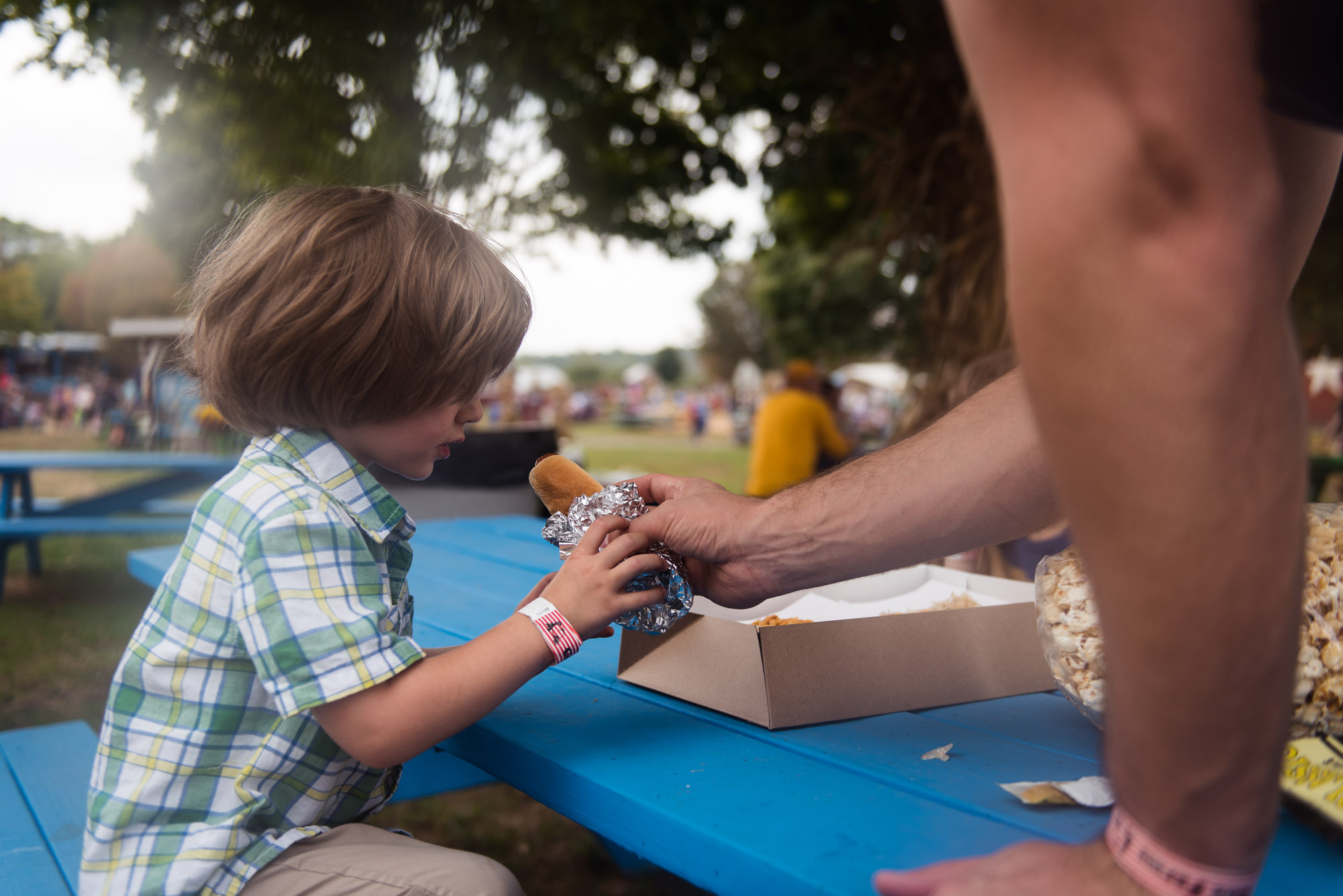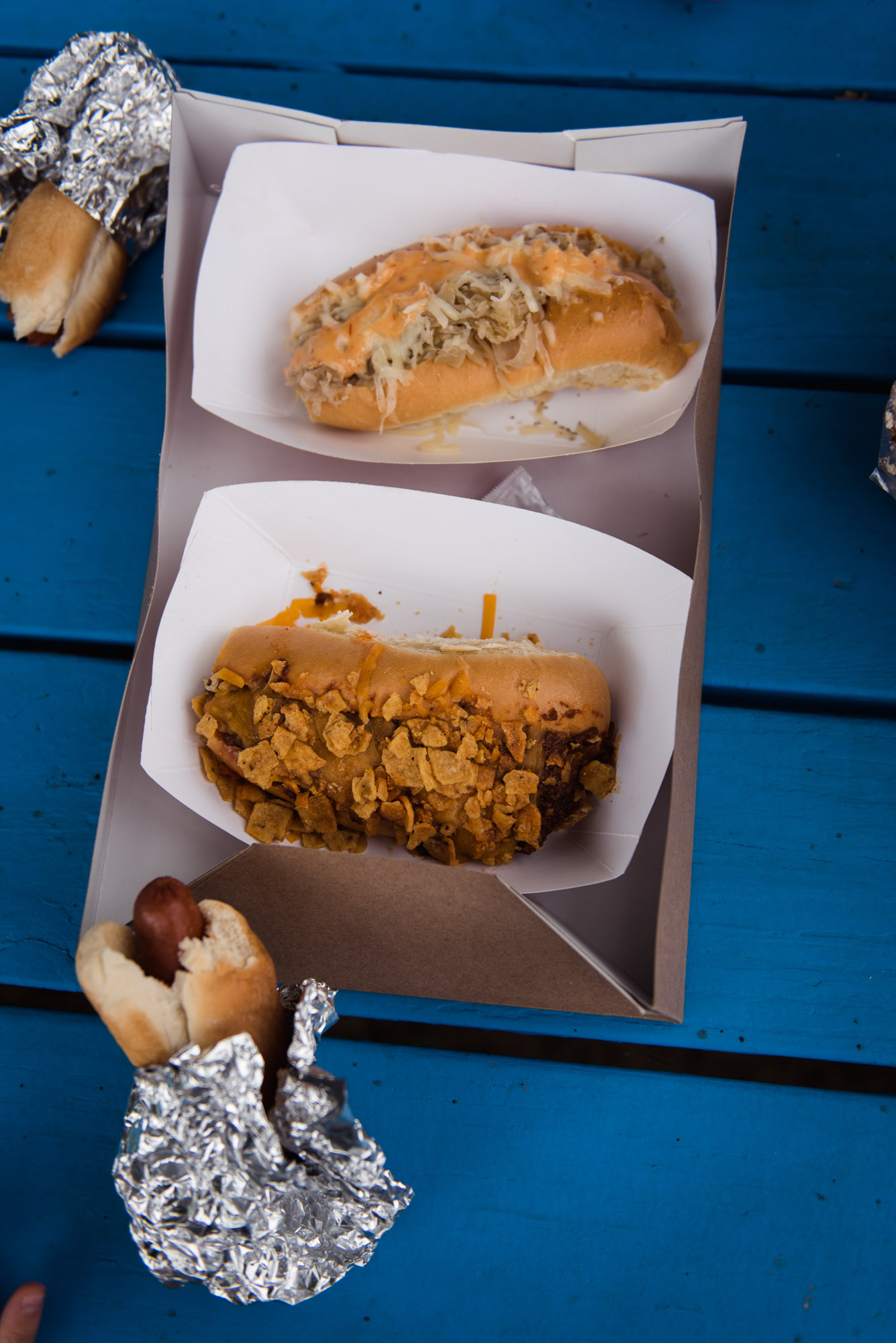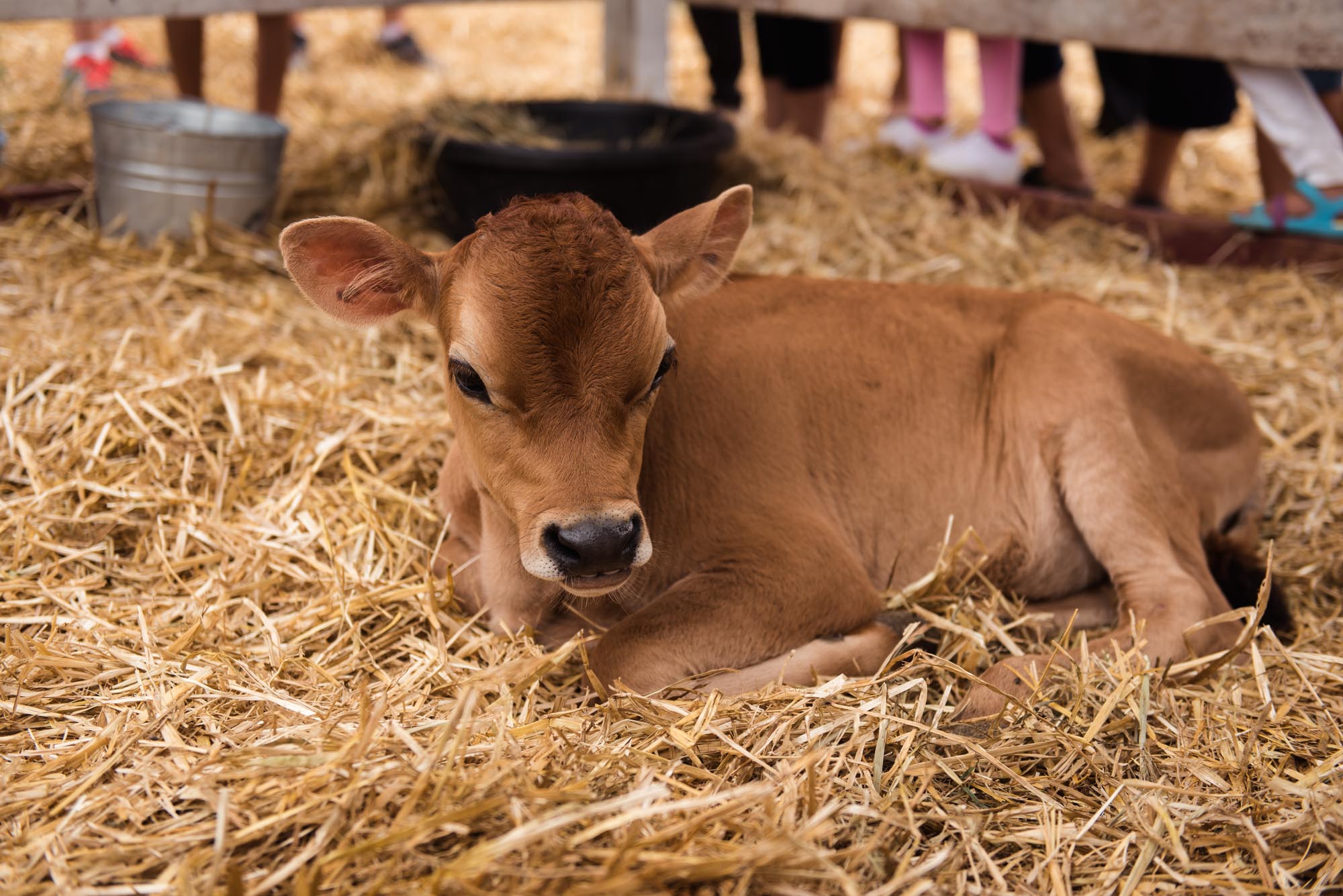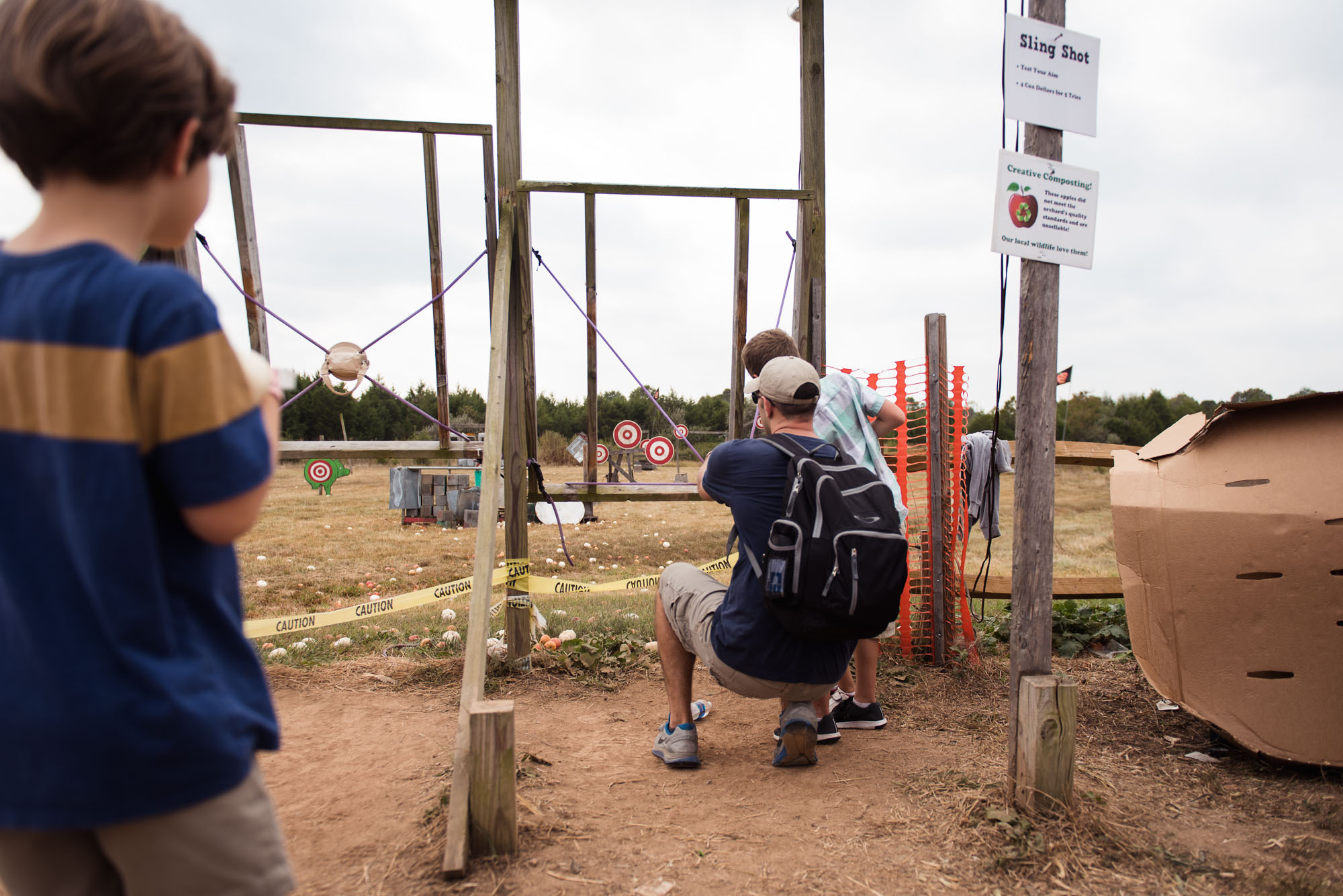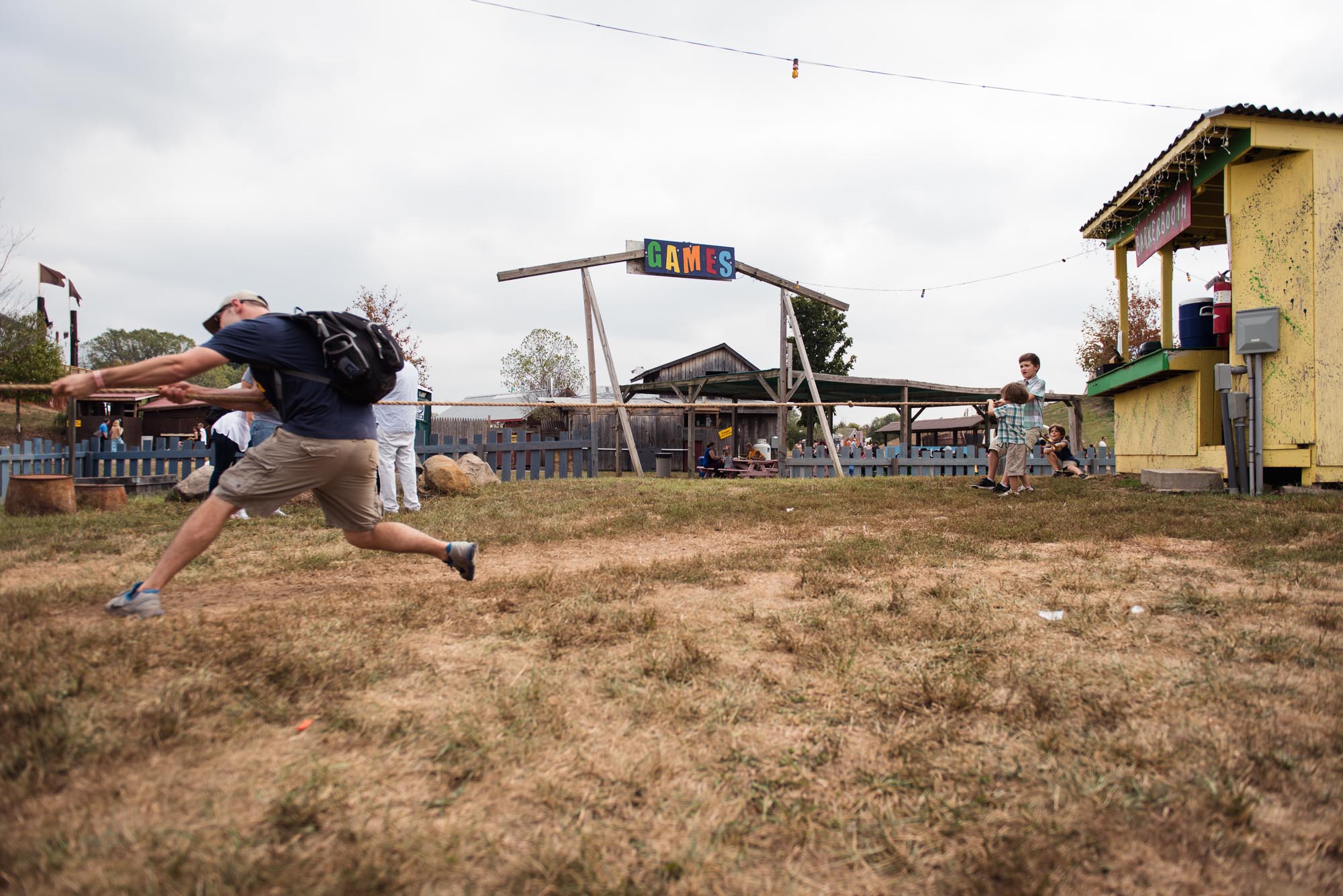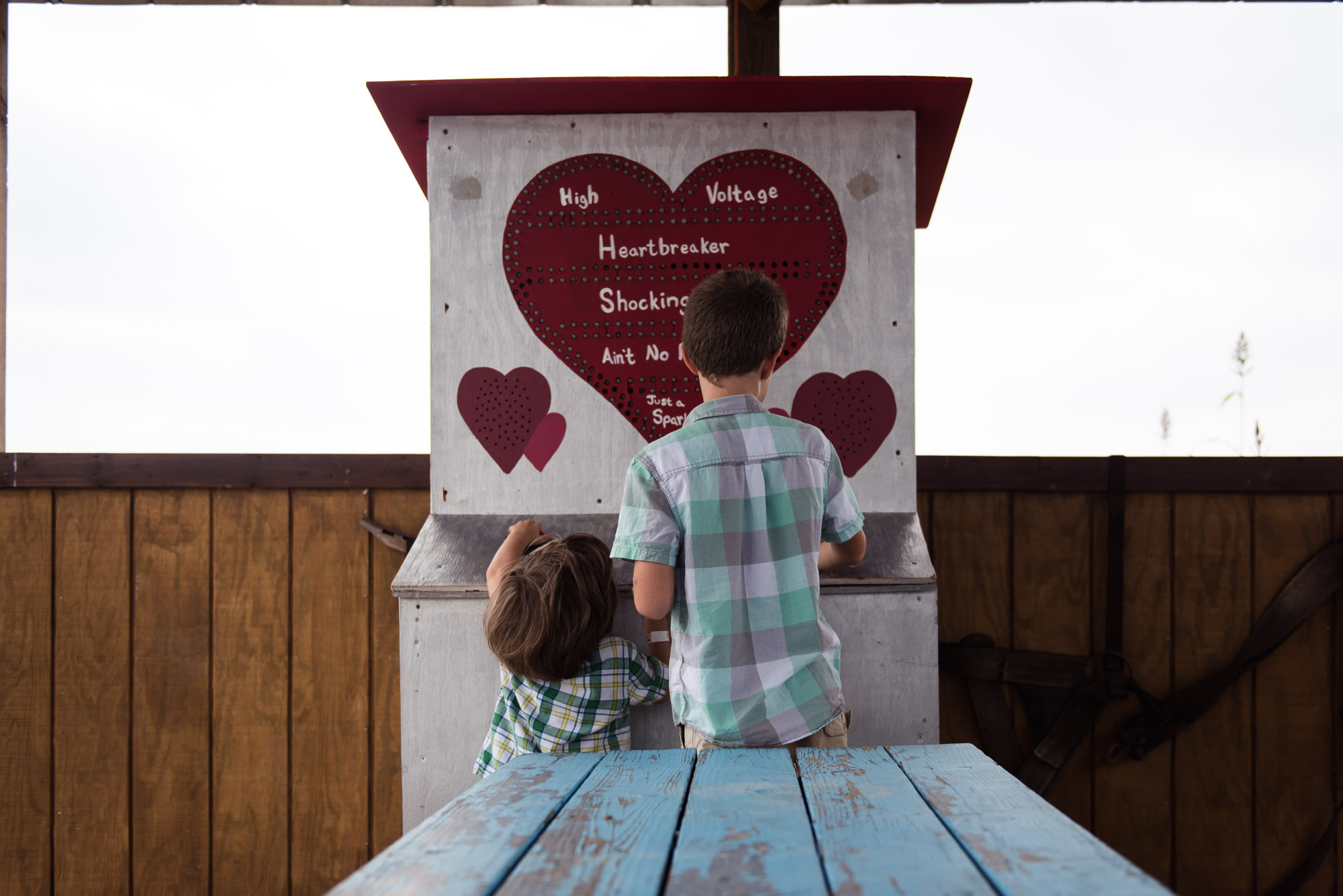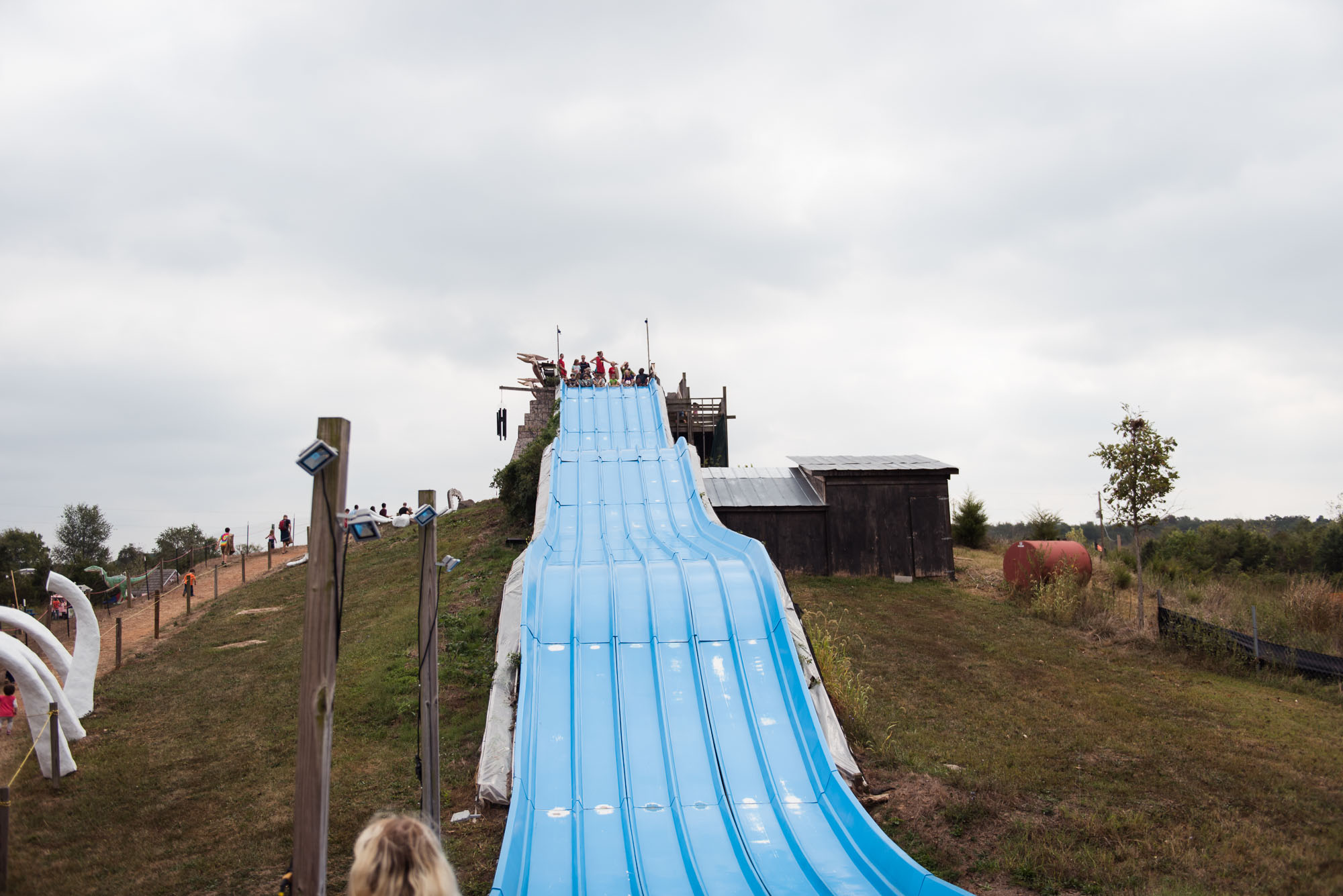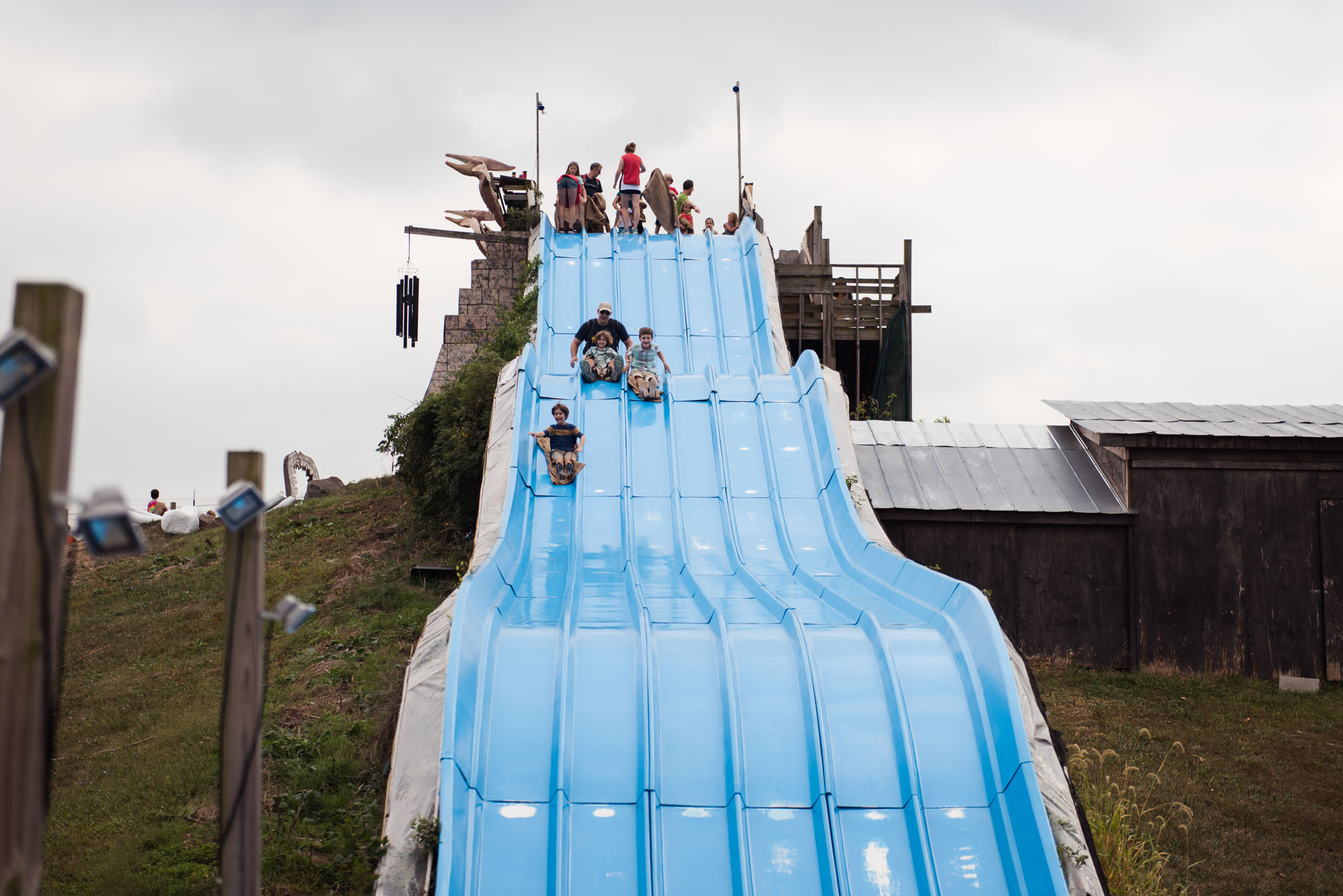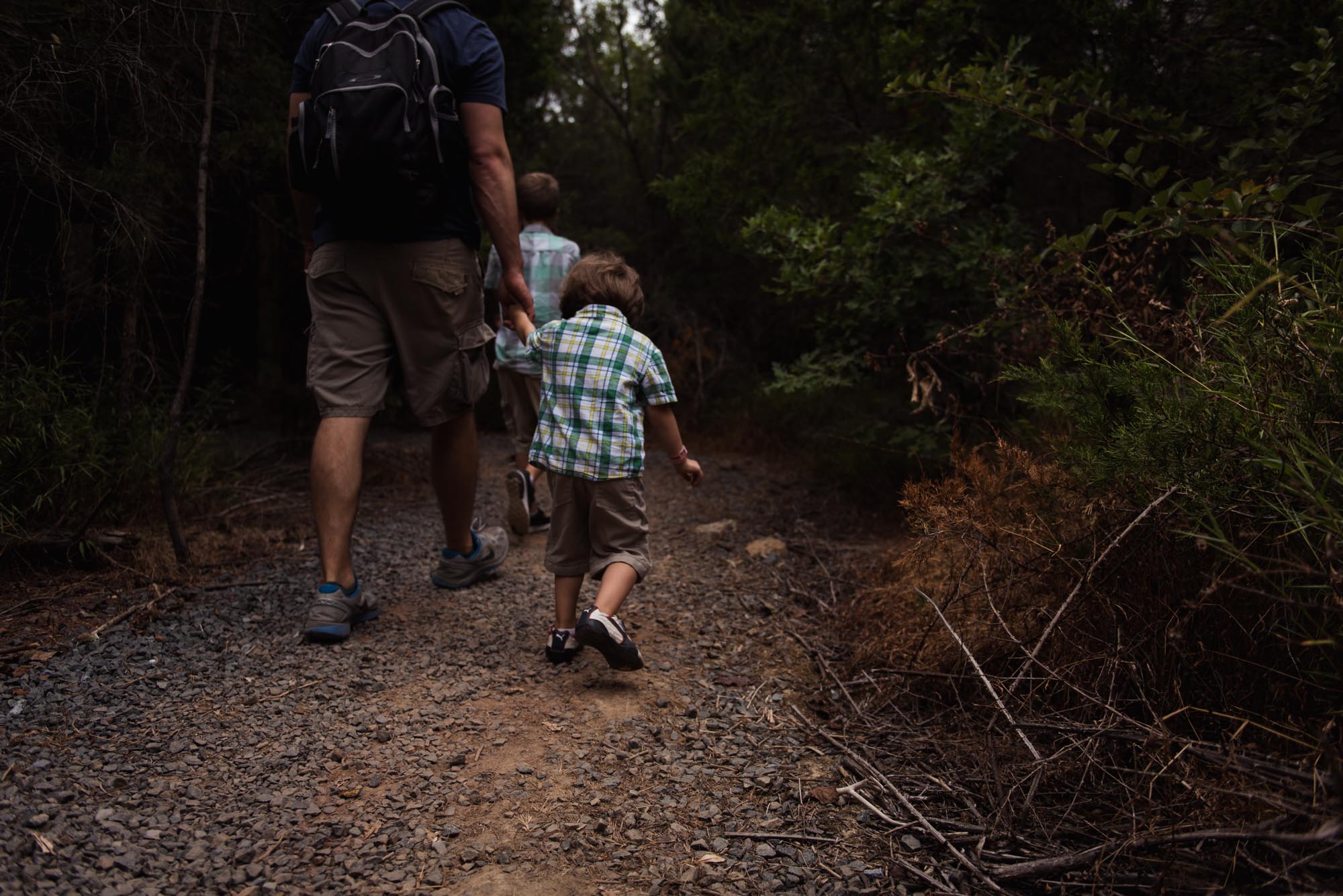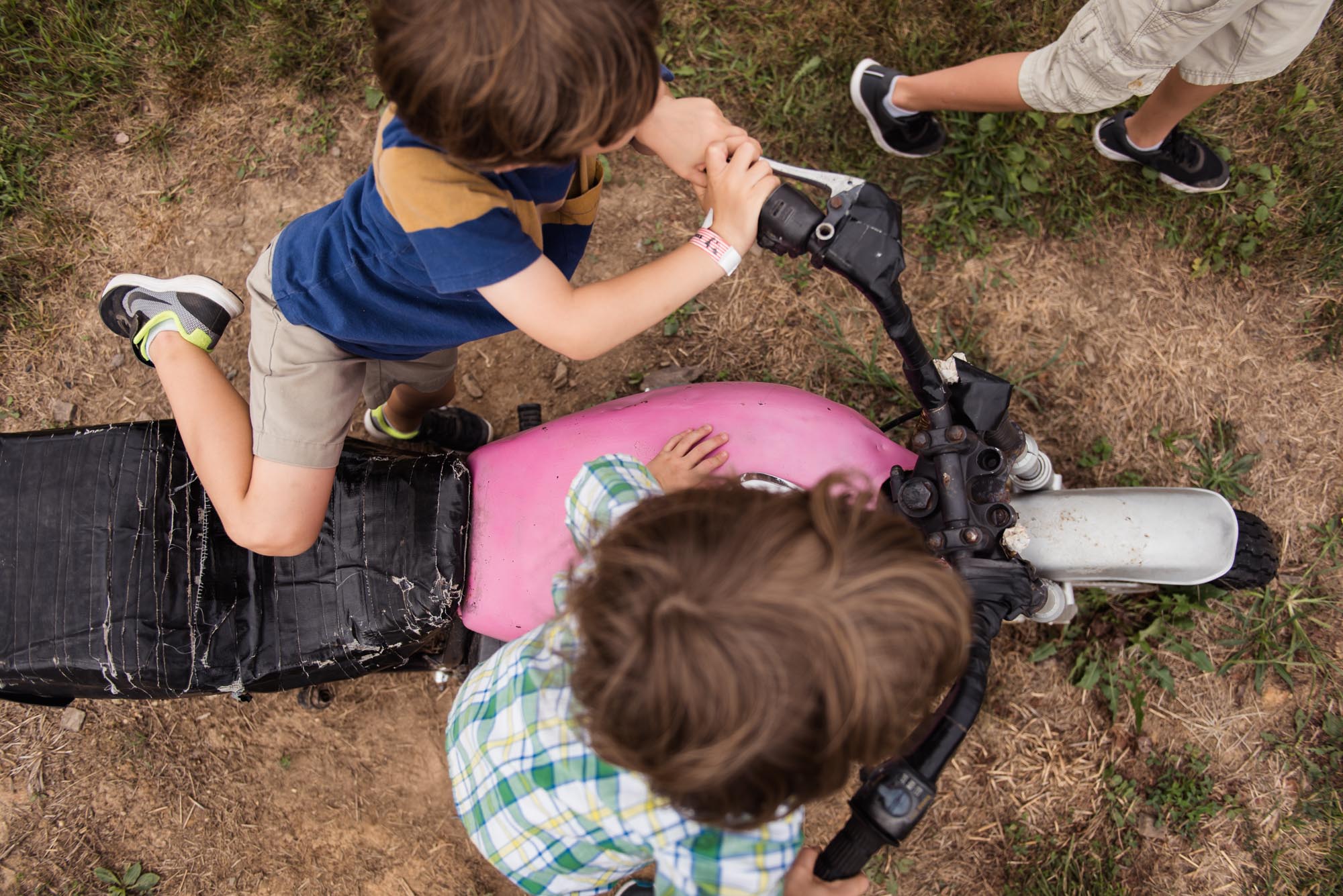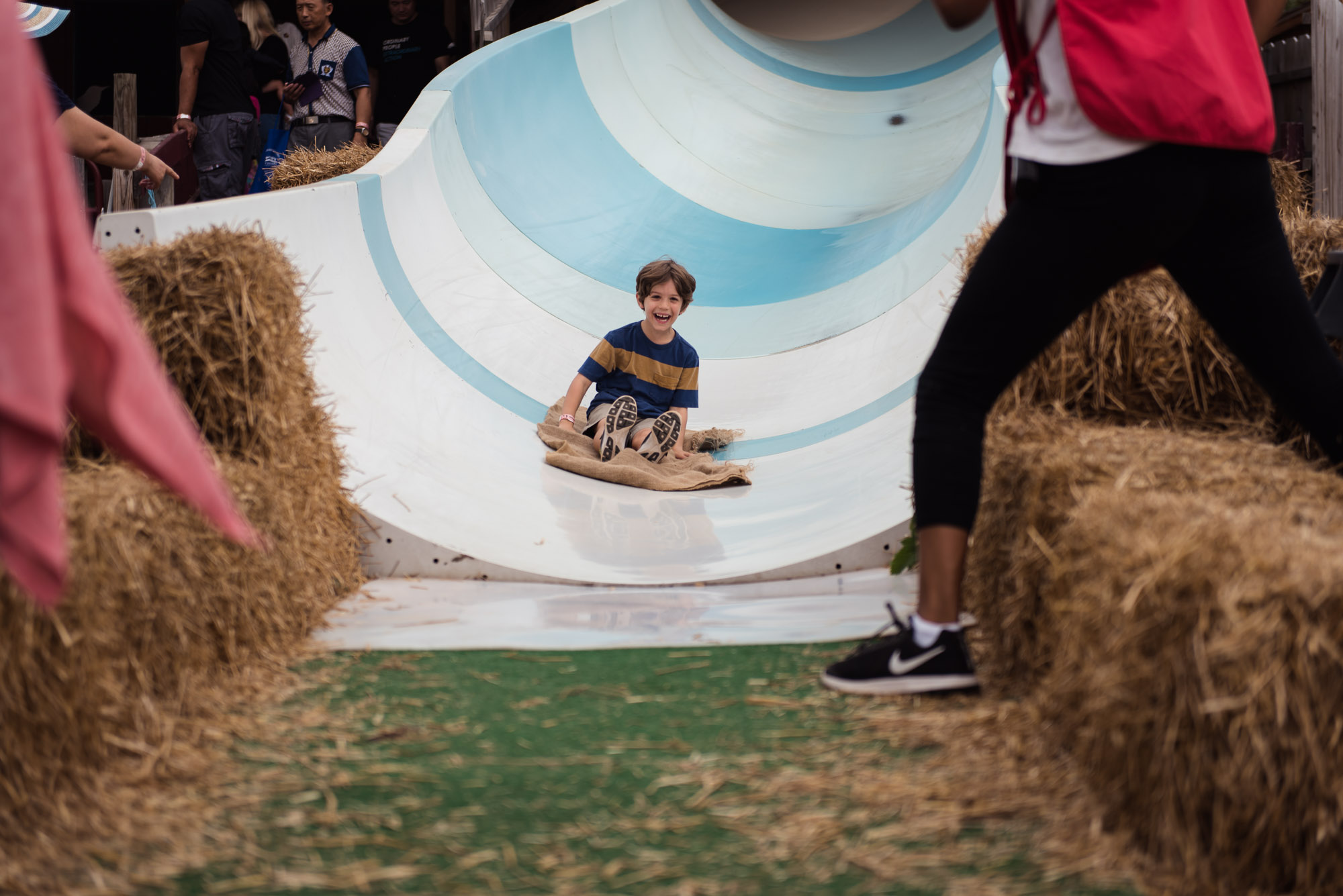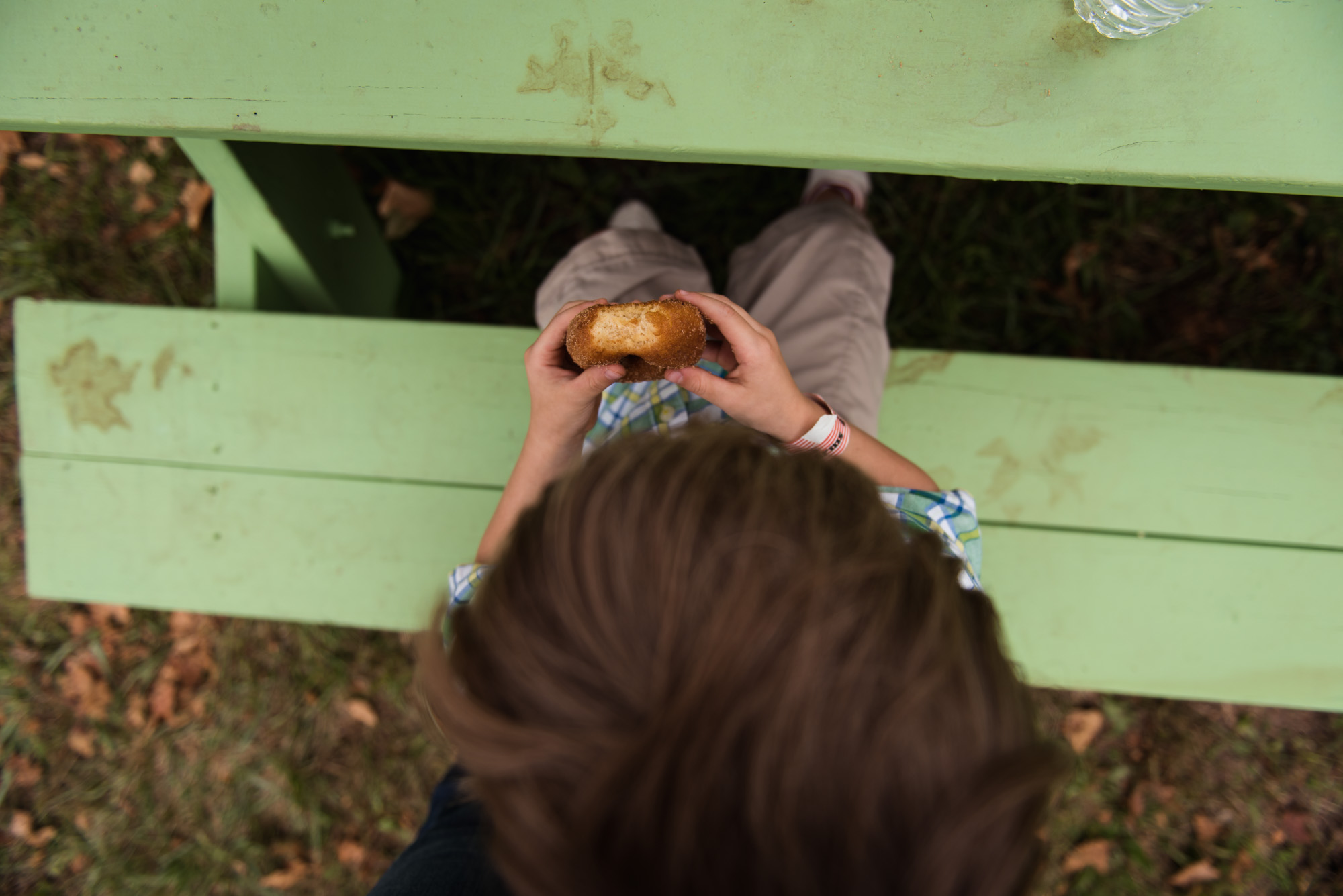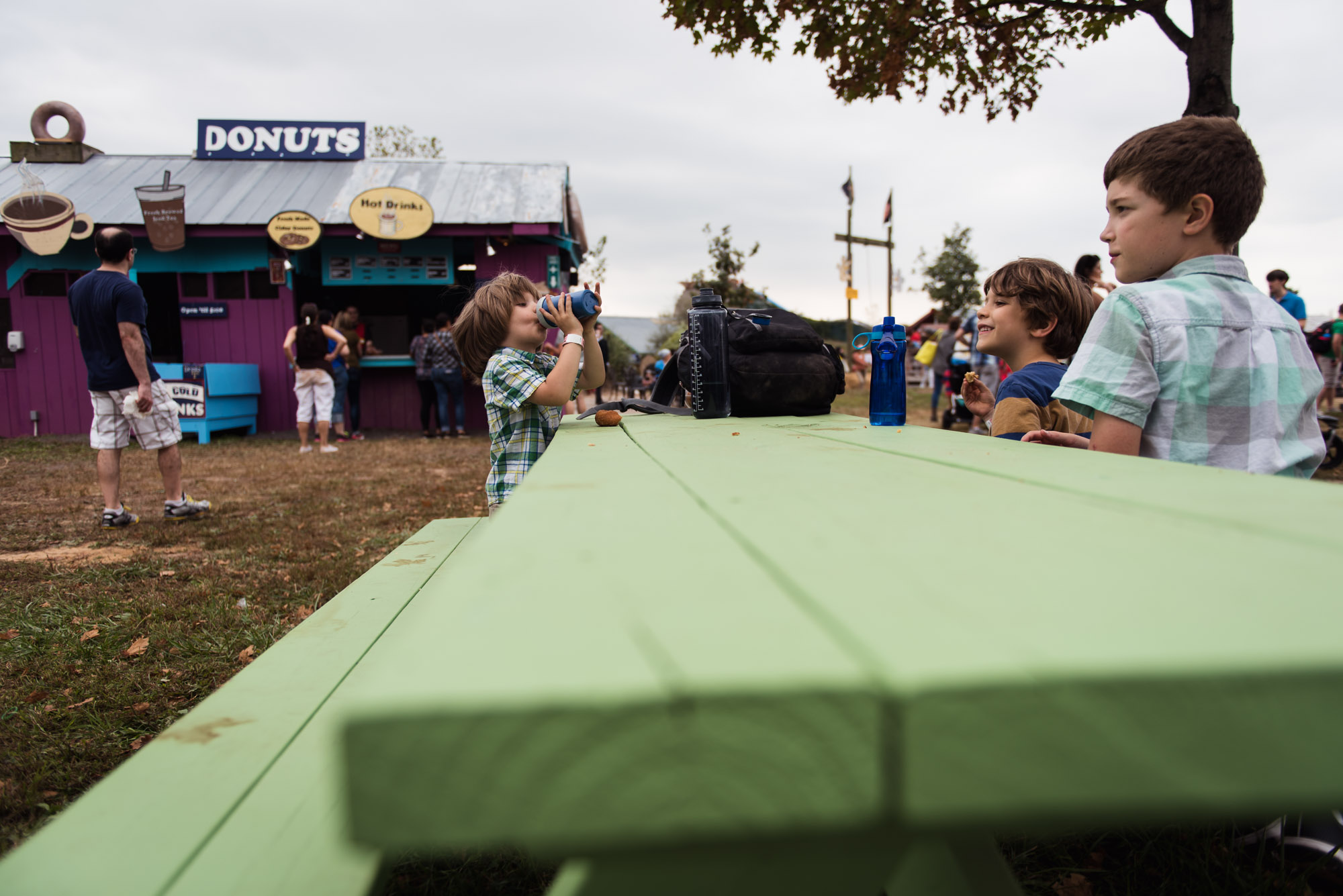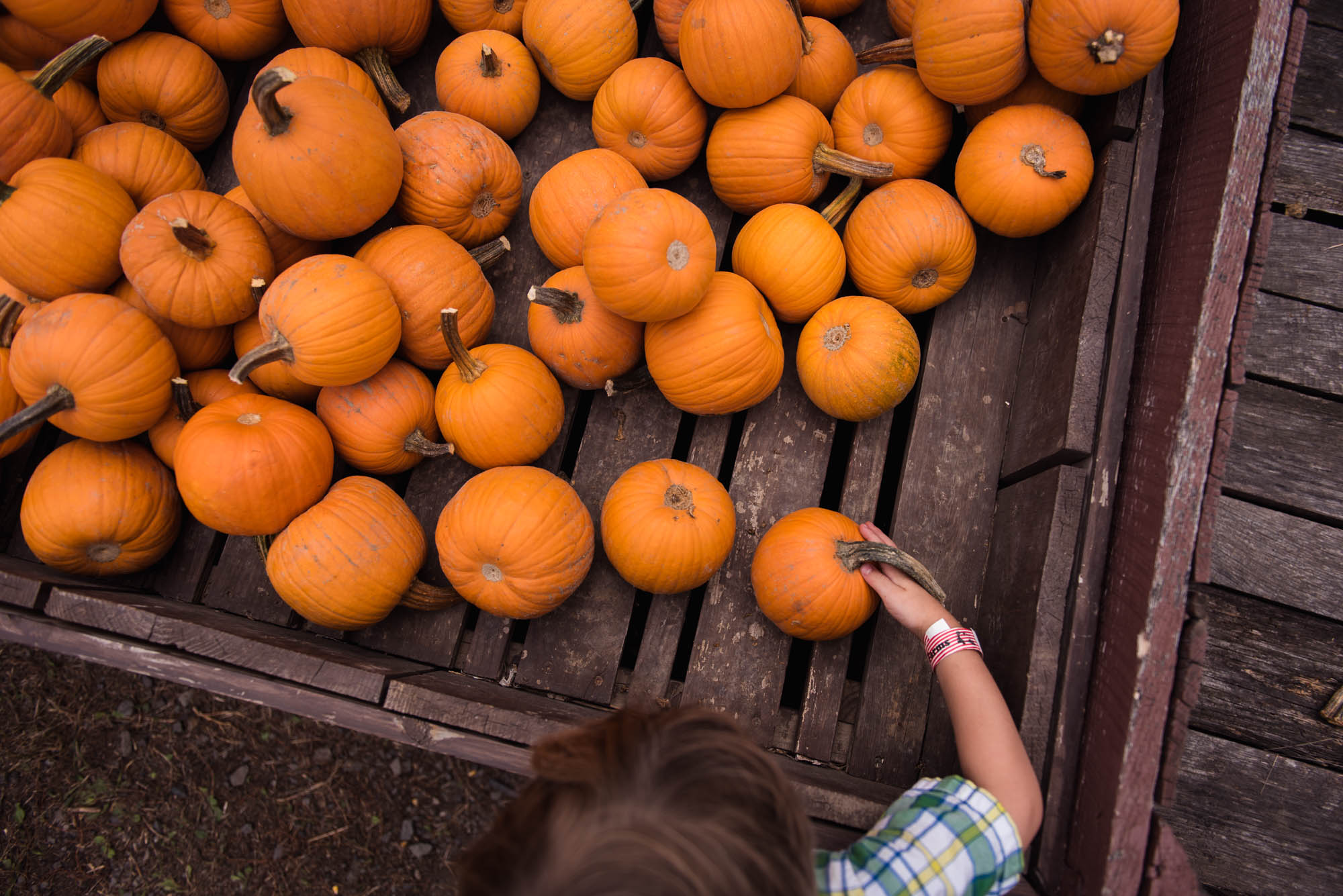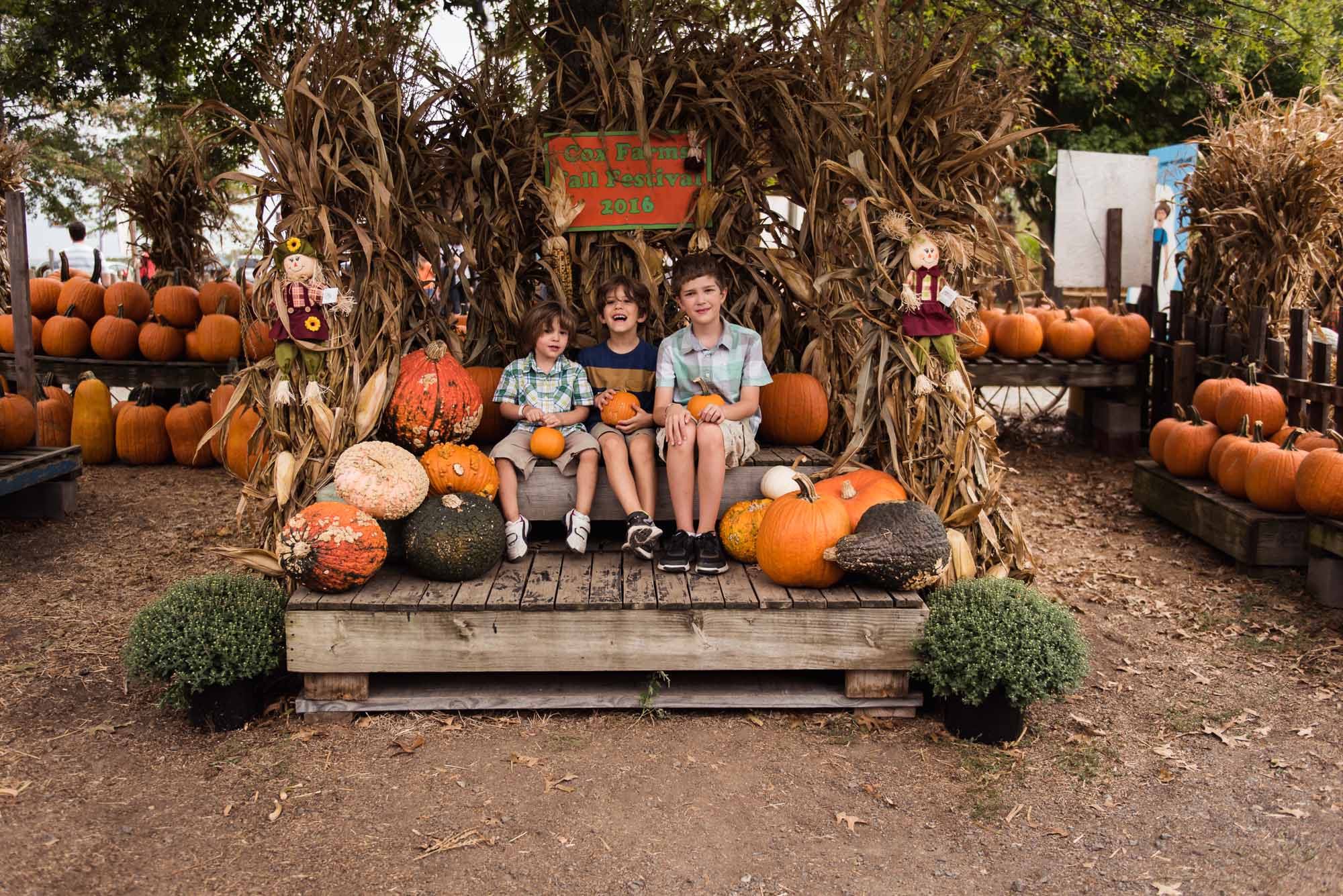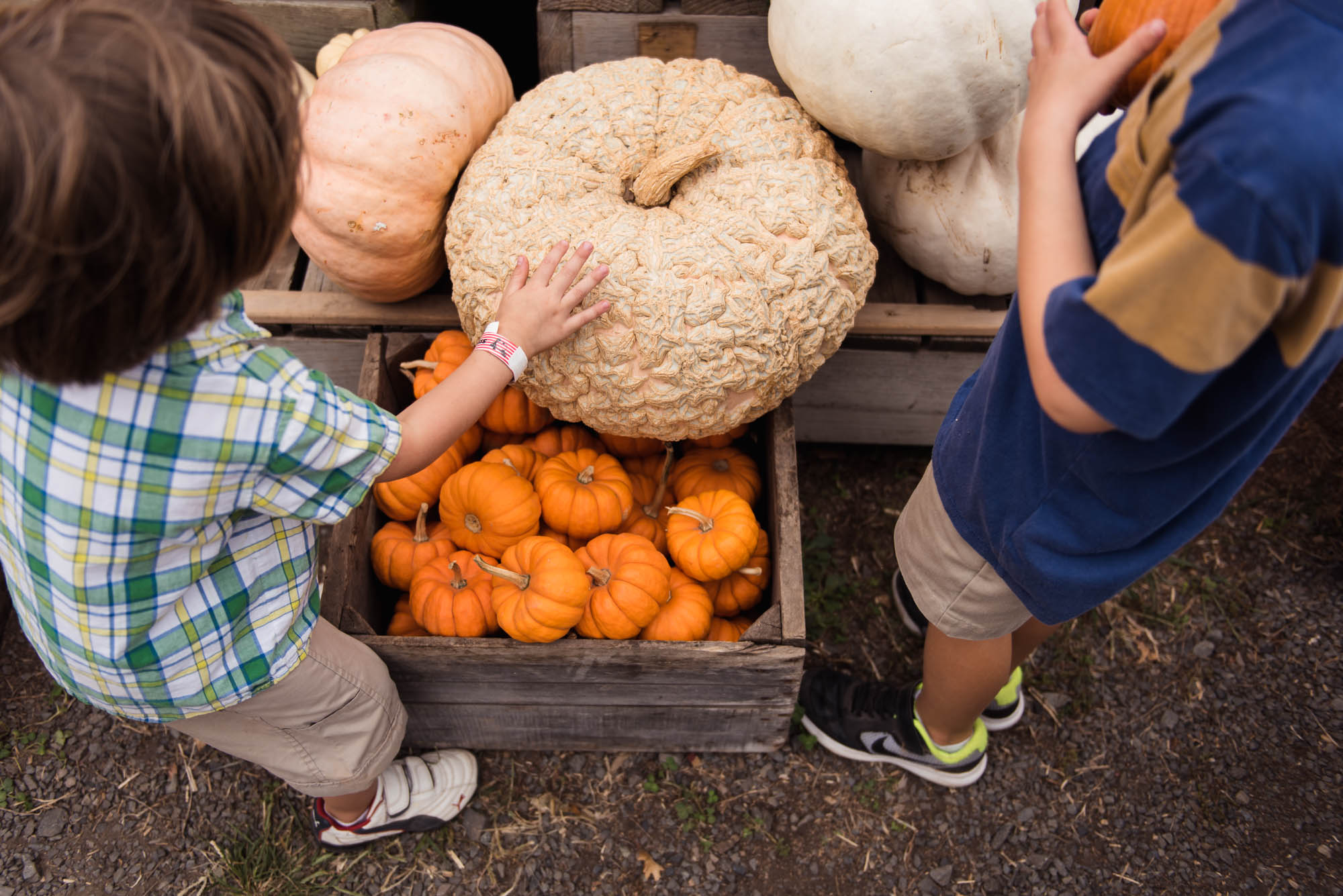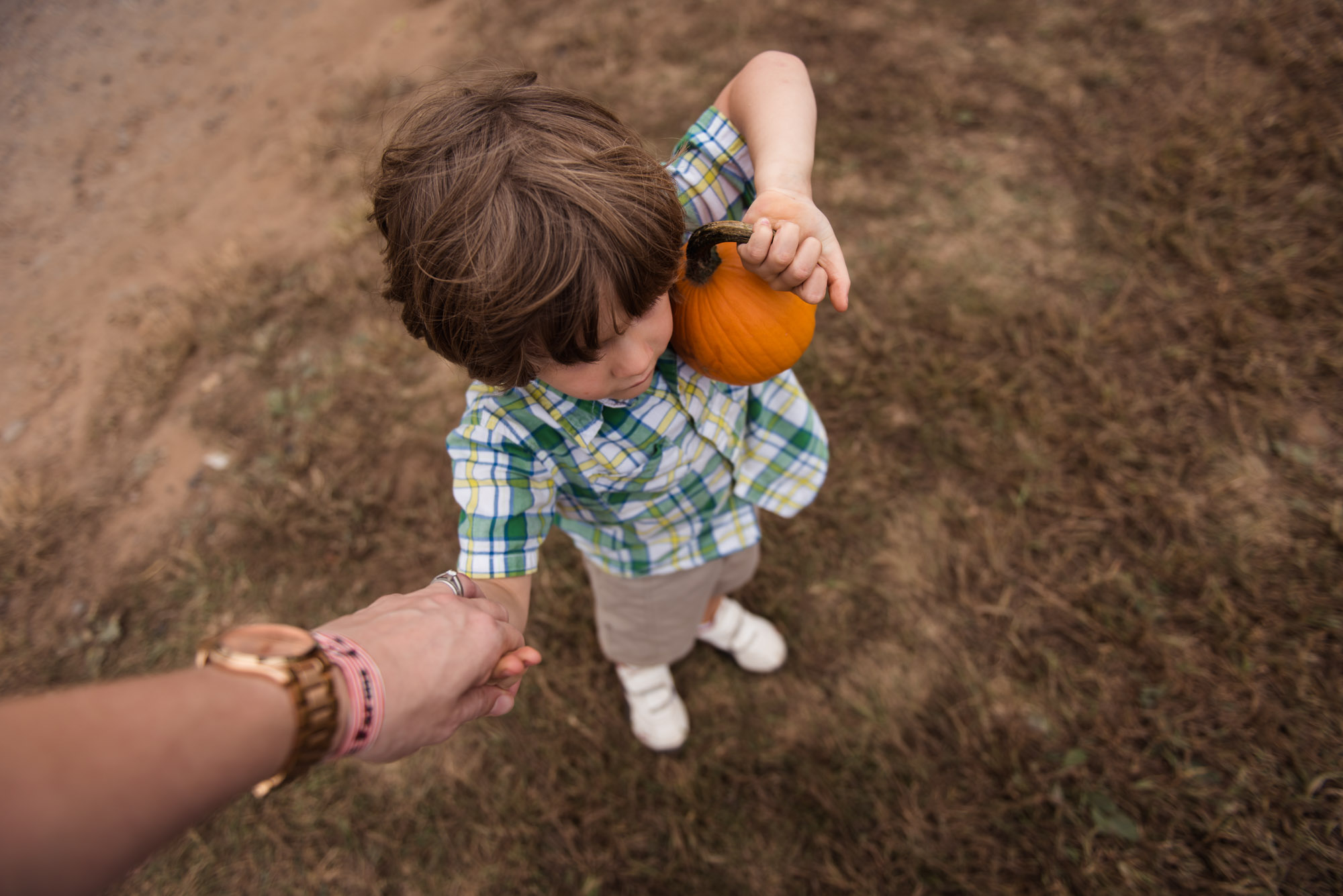 Pin It
---