Went with a blush theme, this week, because I can't get enough of the color. I've read that blush is the color of millennials. But I'm not a millennial. I'm actually not a Gen-Xer, either. Those of us born between 1977 and 1983 didn't officially belong to any generation, until recently. Now we're termed (by some) as Xennials. Pretty spiffy.
Also, who knew Le Creuset made coffee mugs? Or that you could find a rose-gold charging cord? The things you can do on the interwebs, these days…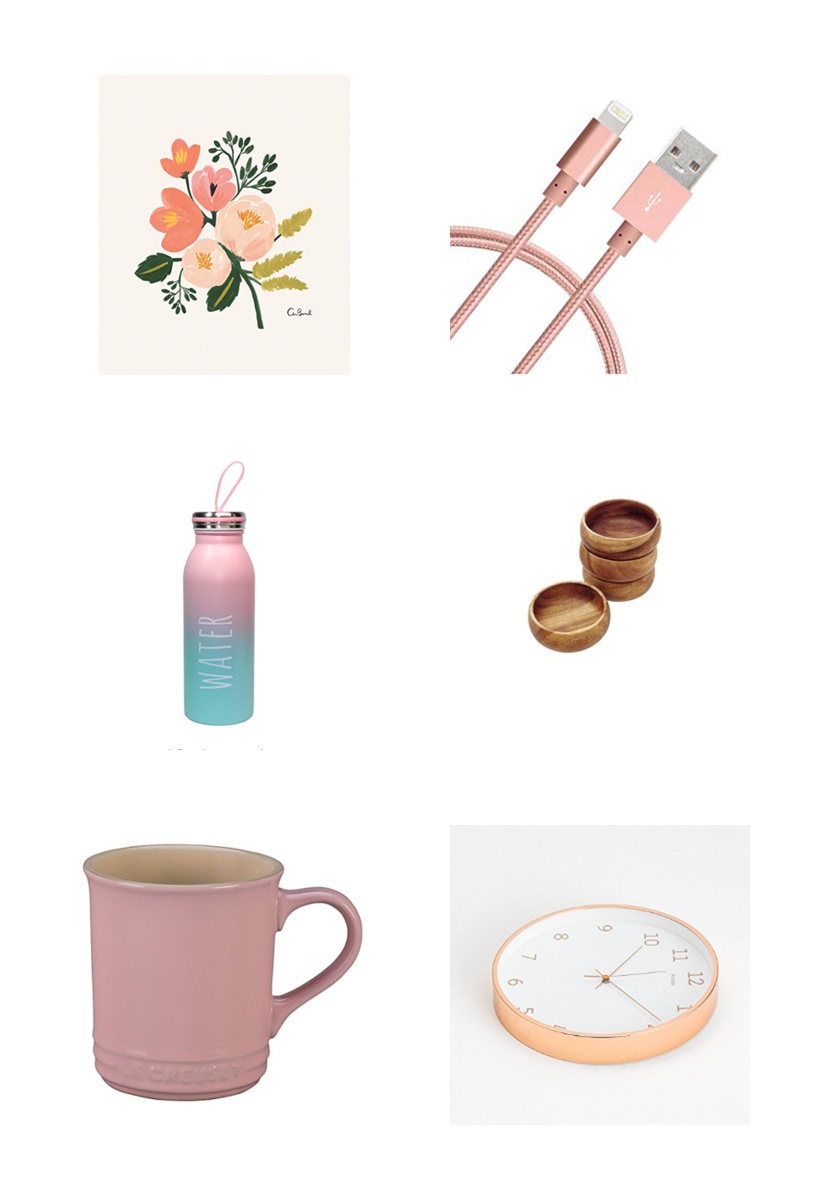 These are associate links that will compensate this site should you choose to make a purchase. Thanks for your support… Remember to find a little moment of beauty in your day!
Pin It
---