When trip planning, I start with the locations, then fill in the details. When we decided on a road trip through New England it didn't take long at all to choose to include a stop at Watkins Glen in the Finger Lakes region of New York. We were booked to stay just outside Ithaca, and there is a lake (Cayuga Lake) skirting Ithaca itself and then more lakes fanning out to the west and east, within less than an hour of driving time.
Watkins Glen comes up very high on a Google search for "Things to do near Ithaca" and with good reason, the scenery is stunning. Beyond that, the intent and execution of infrastructure to allow human enjoyment without detracting from the natural feeling of the area is without parallel. The steps and walkways blend into the walls of the canyon and the hike along the Gorge takes you underneath several of the multiple waterfalls.
If you are planning a trip to the area, I'd highly recommend you do your best to arrive early, preferably at the opening time of the park, which varies between 8 and 9 depending on time of year. The Glen is extremely popular and can be become very busy during midday. Waiting in line while hiking was a new experience… Also, there are points during the hike when you'll need to walk through large puddles and under sprays of water. Plan to get a bit wet at higher flow times.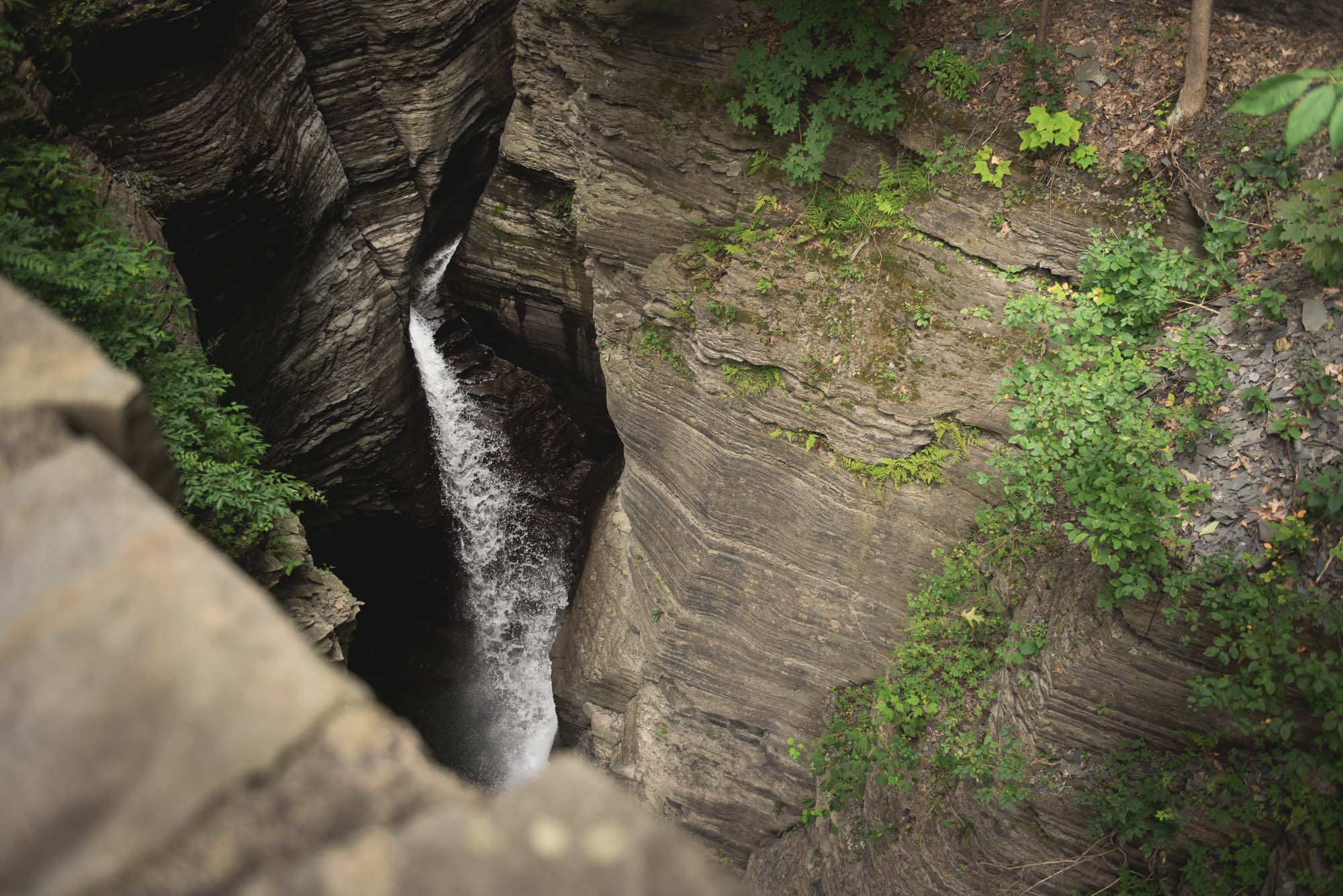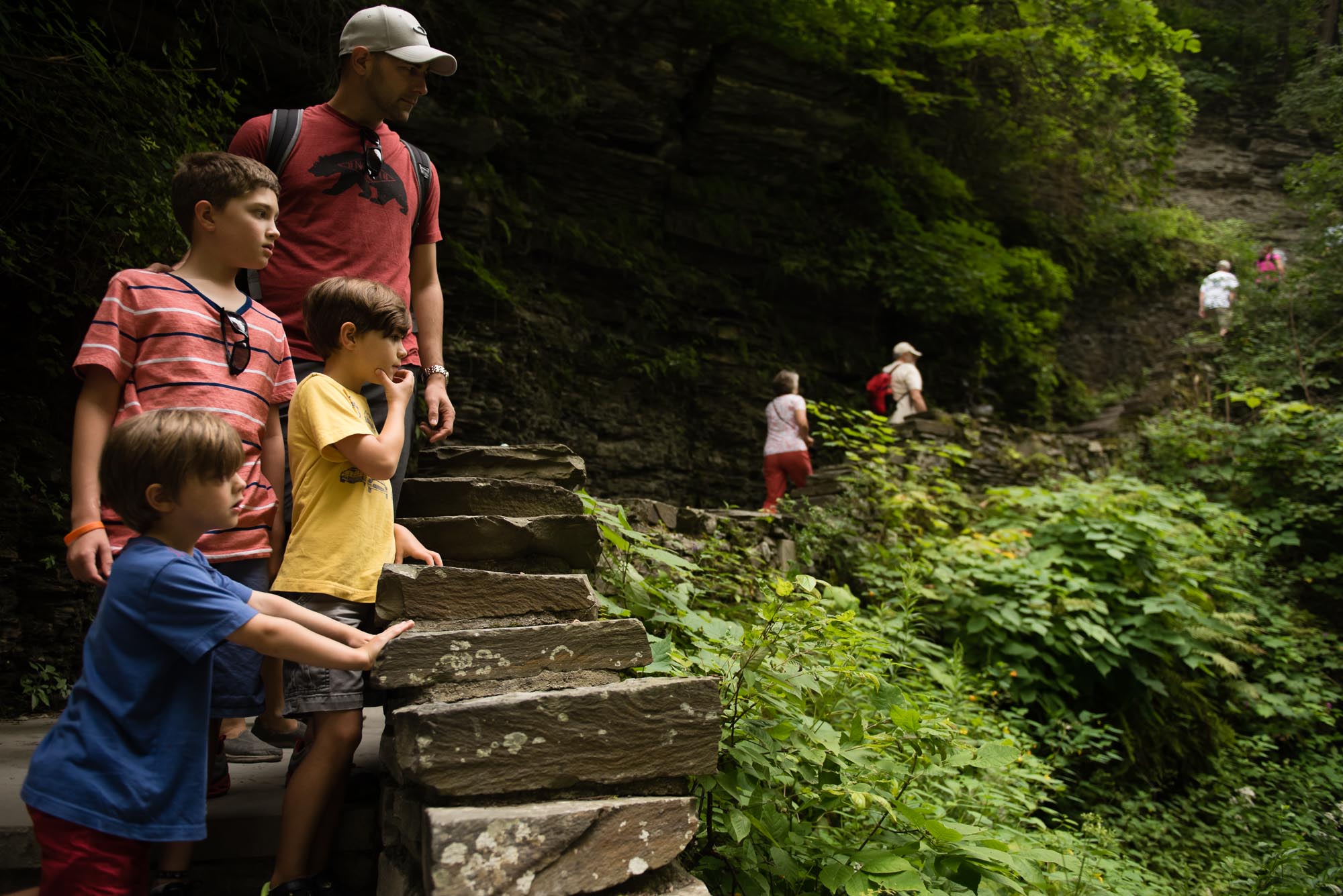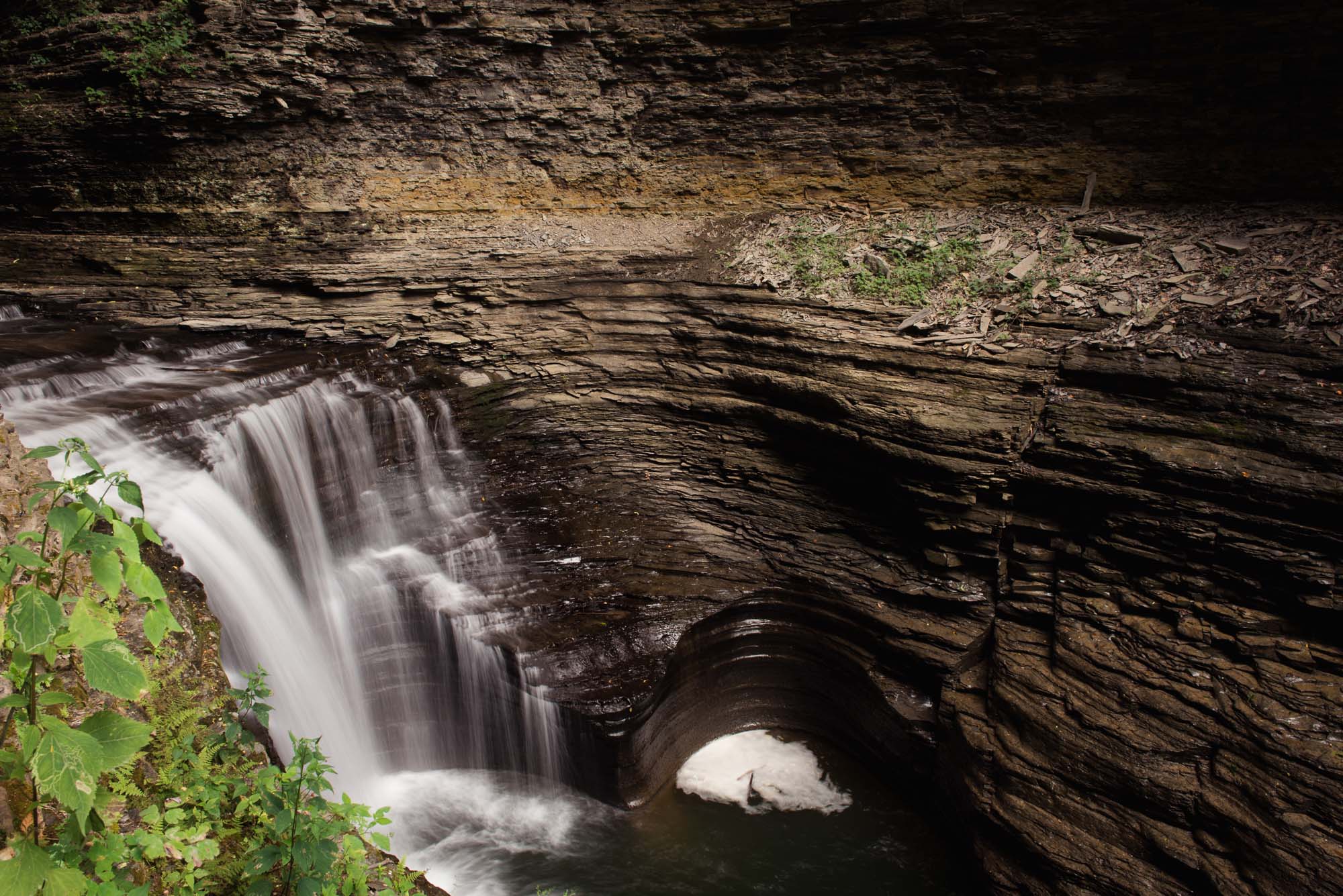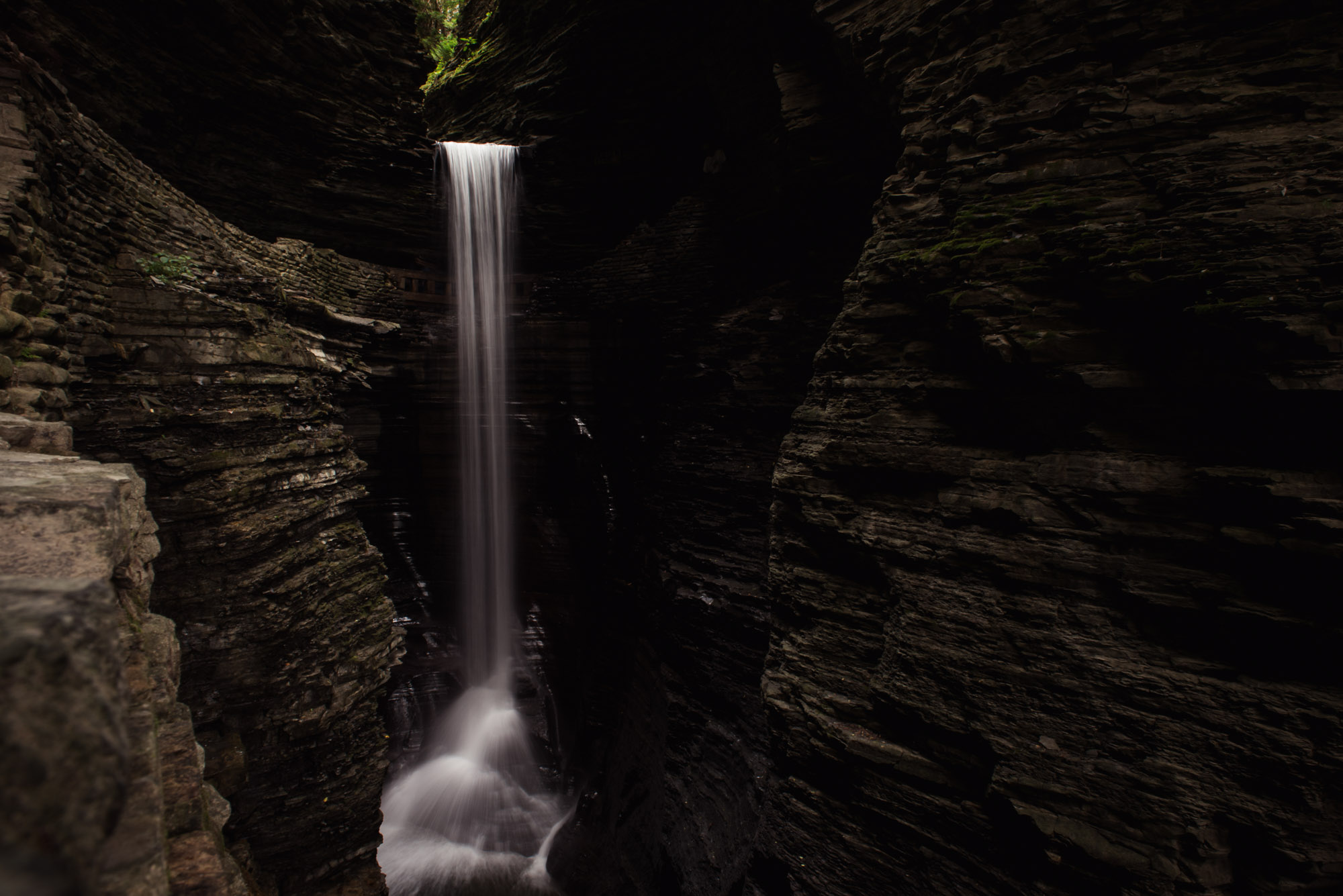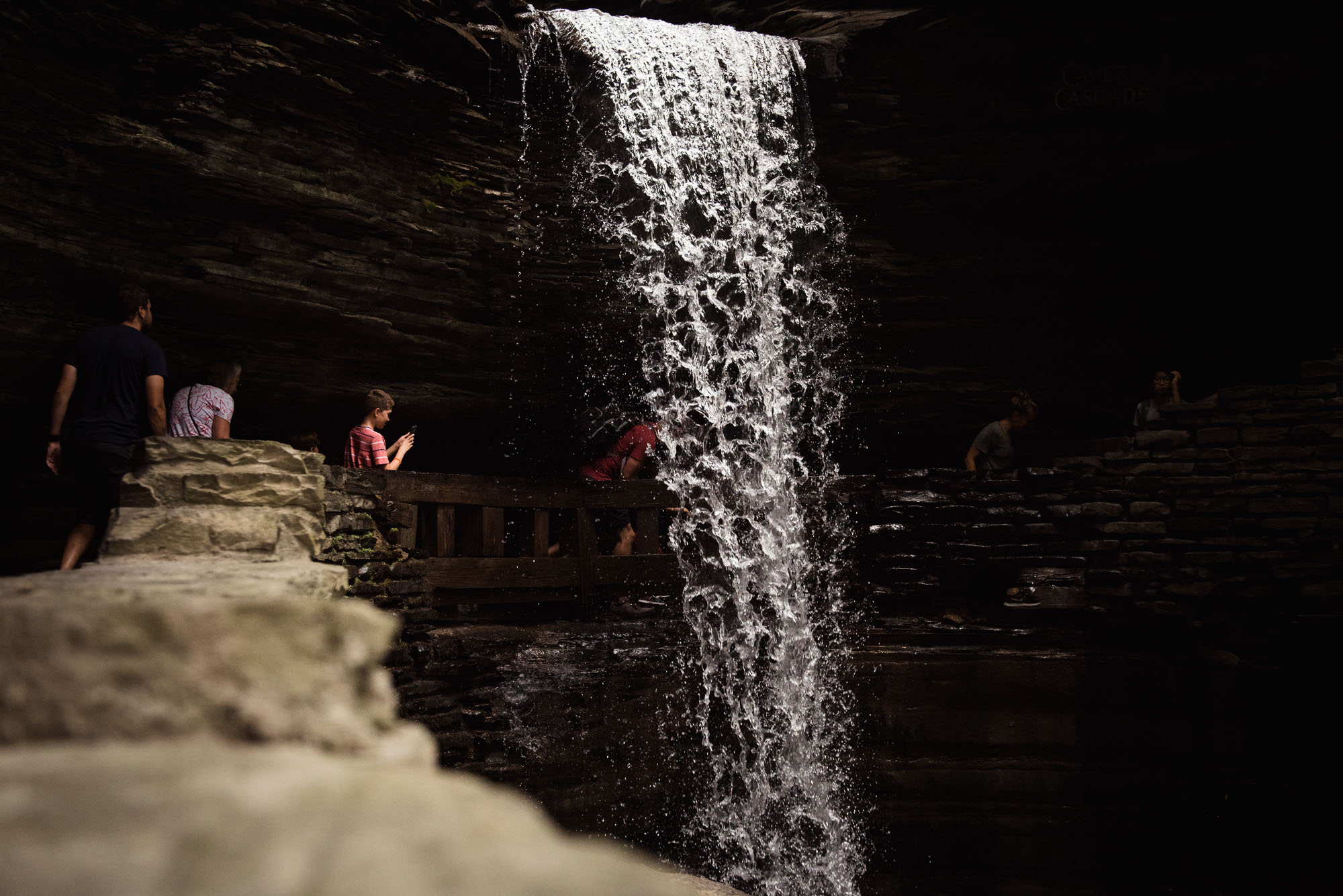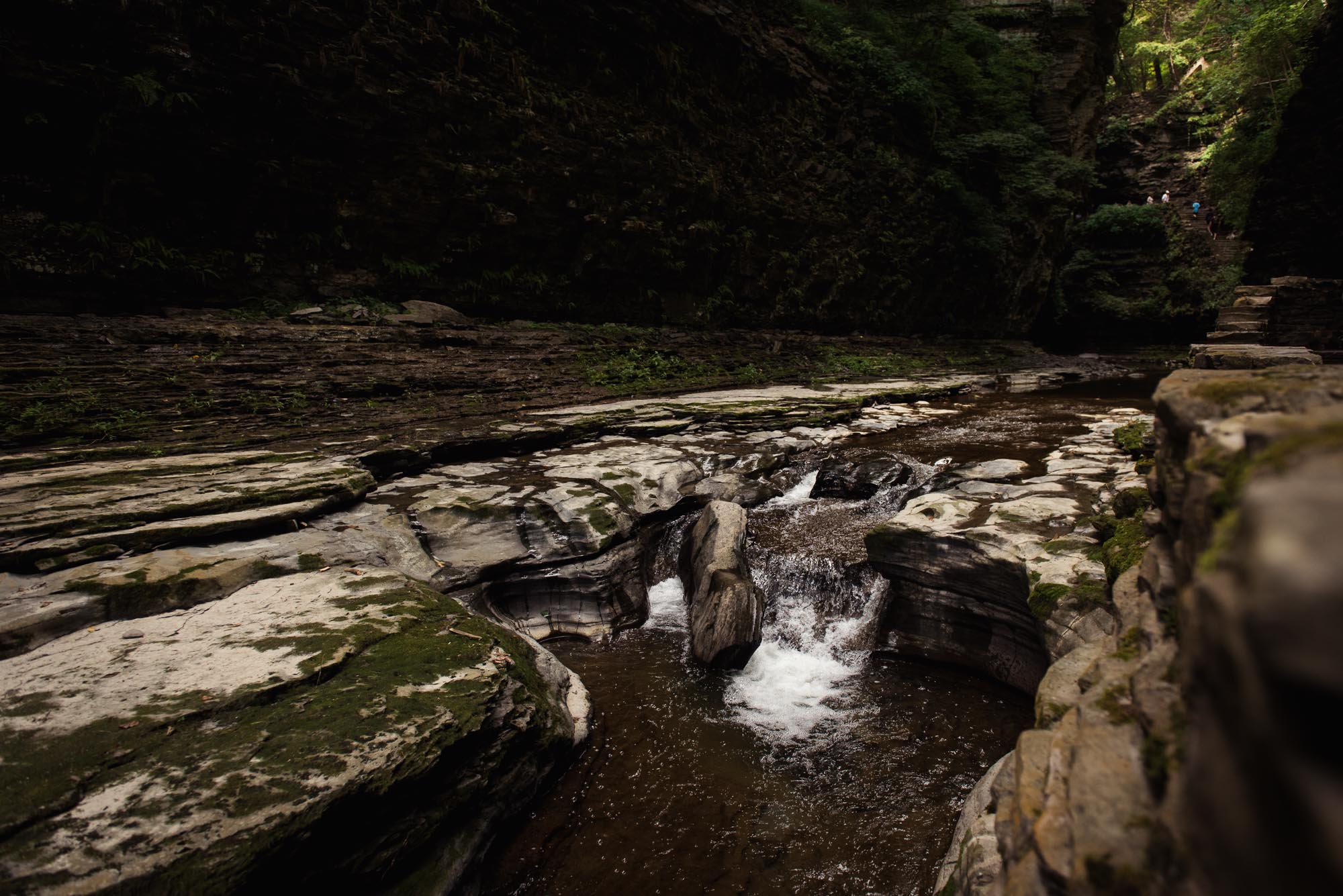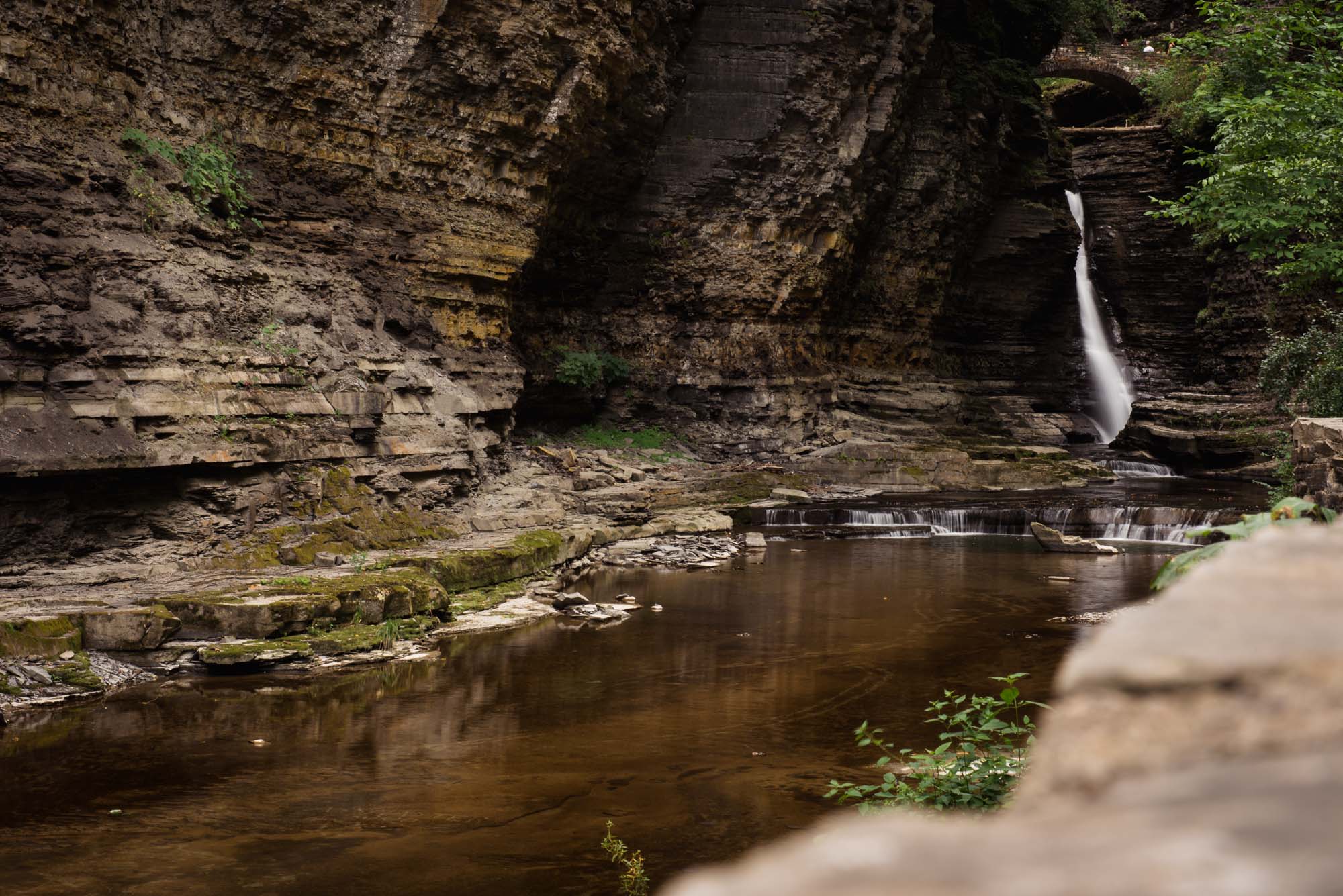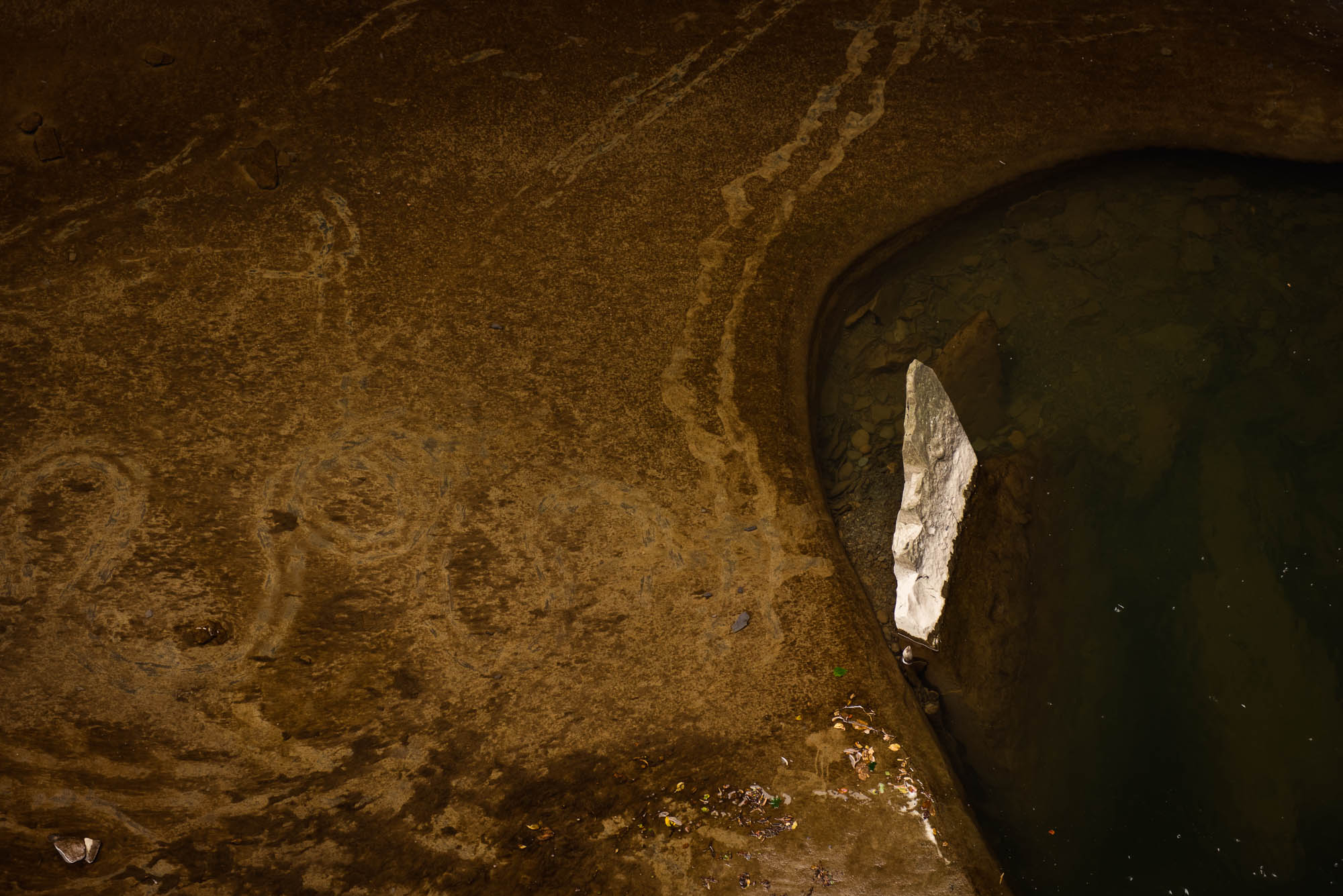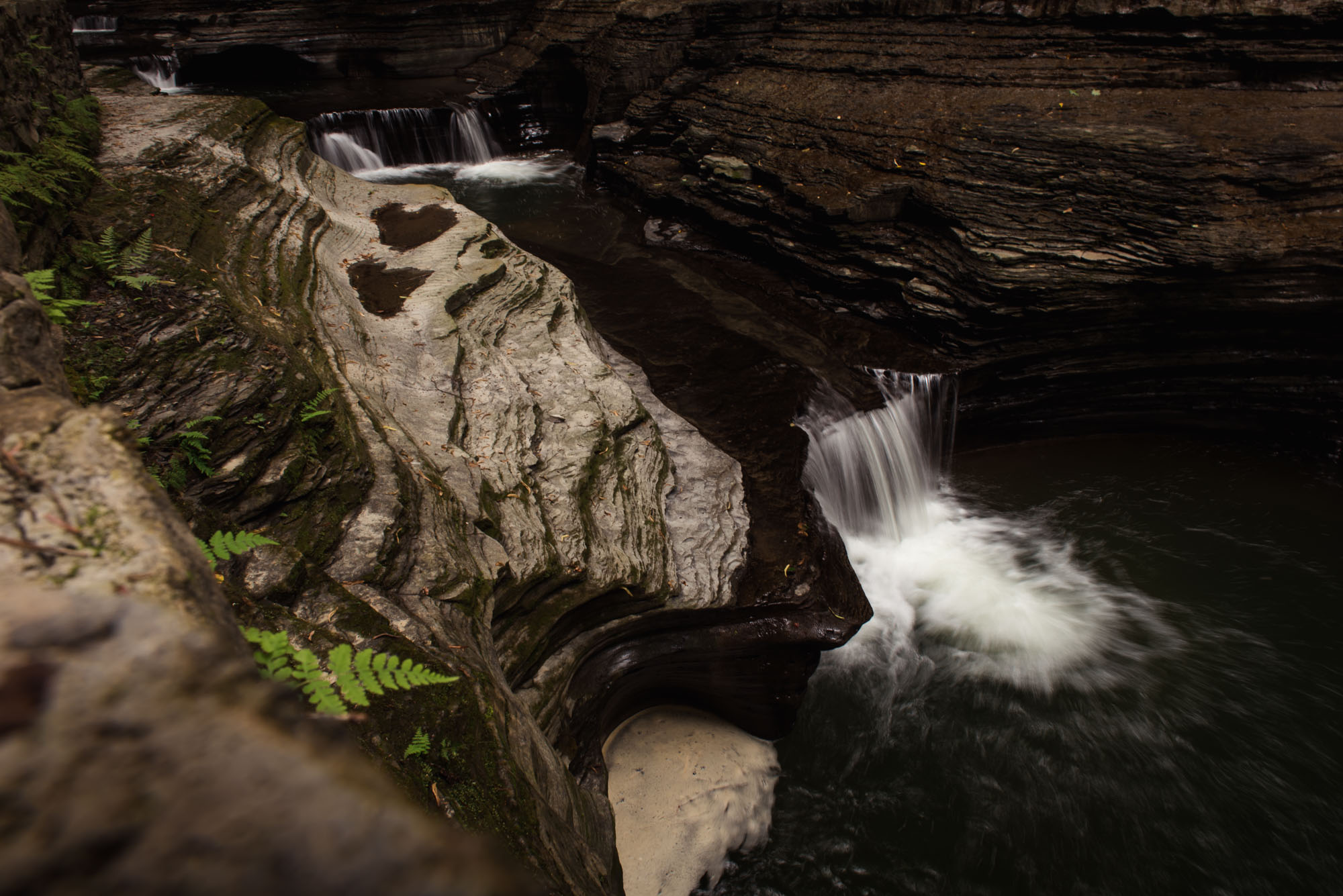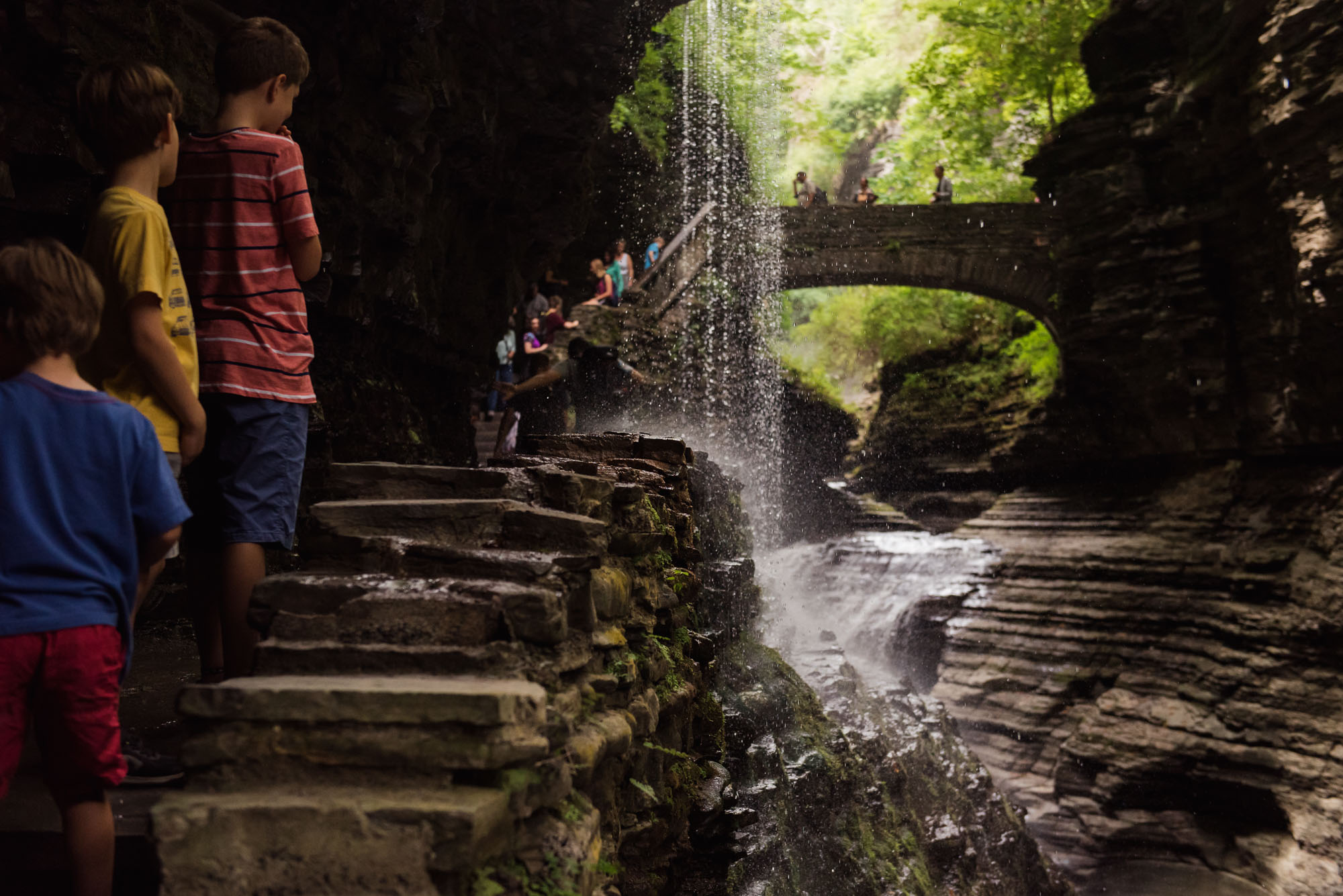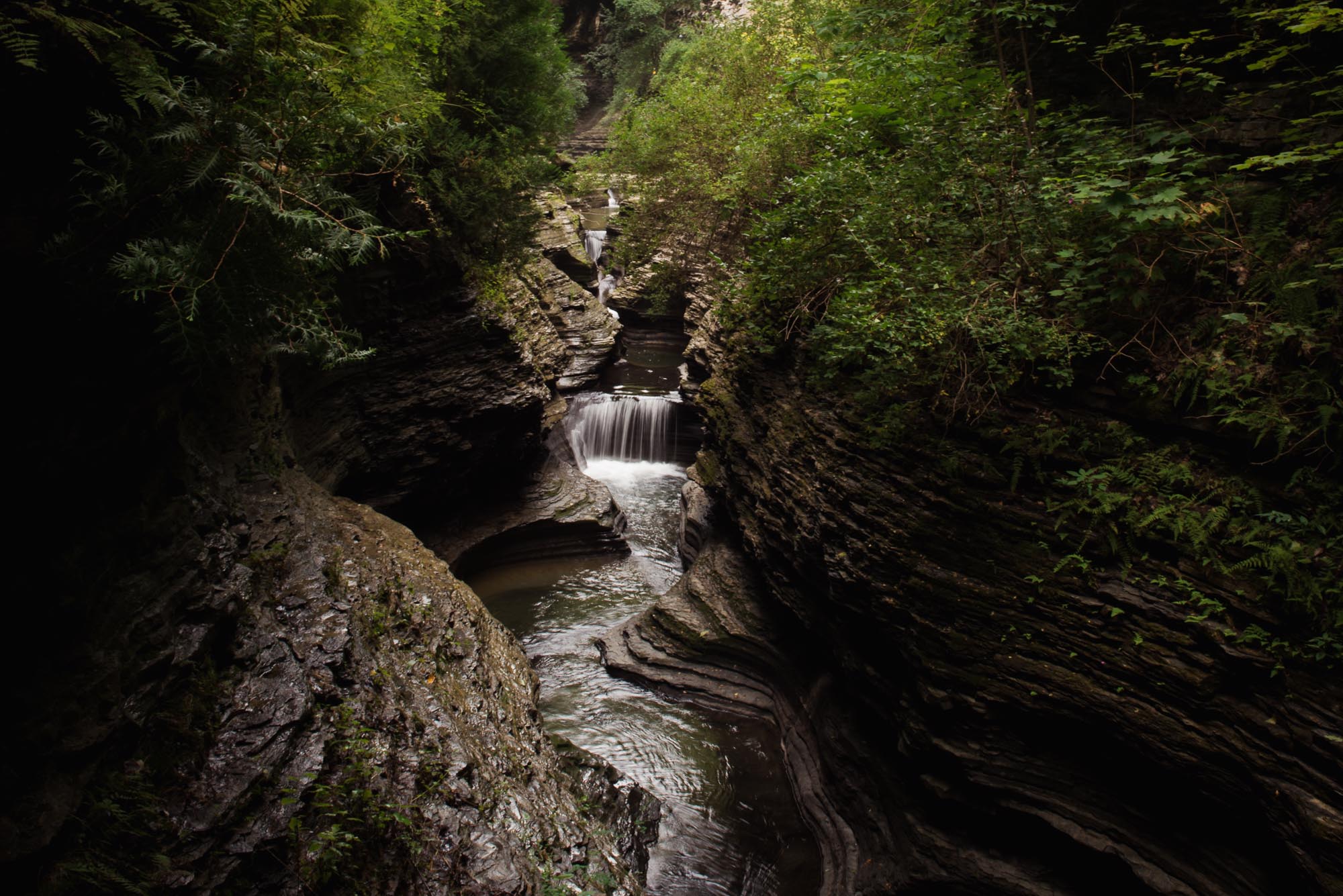 Pin It
---