Partial success. The week after the older boys get out of school I thought maybe I'd try a daily shooting project over the summer. I lasted 8 days. But, that's 8 days of documentation more than I might have had!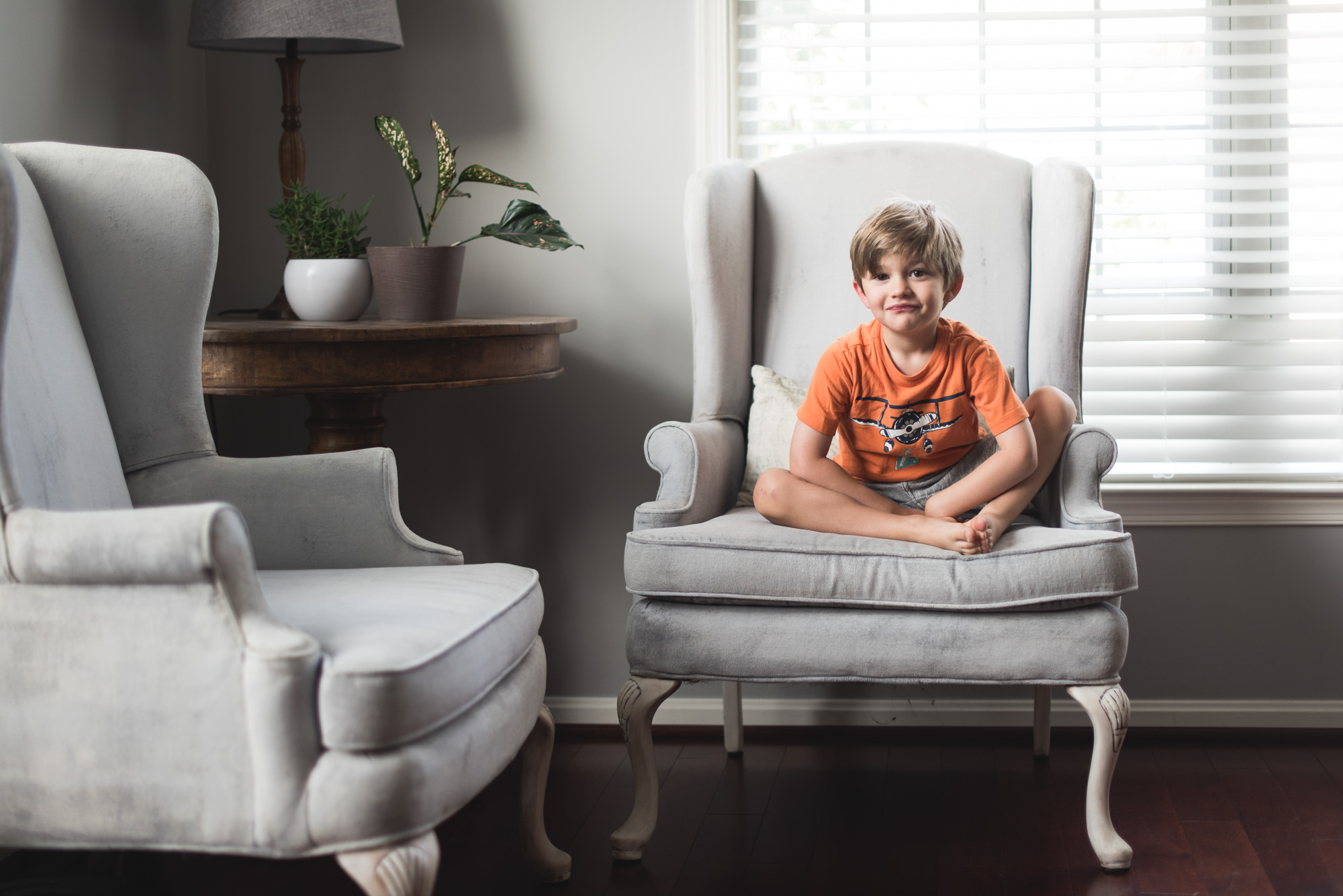 This image is a 4th birthday portrait. I wanted to include some sense of scale to show how much this little has grown, along with a sense of depth. The chairs serve both functions.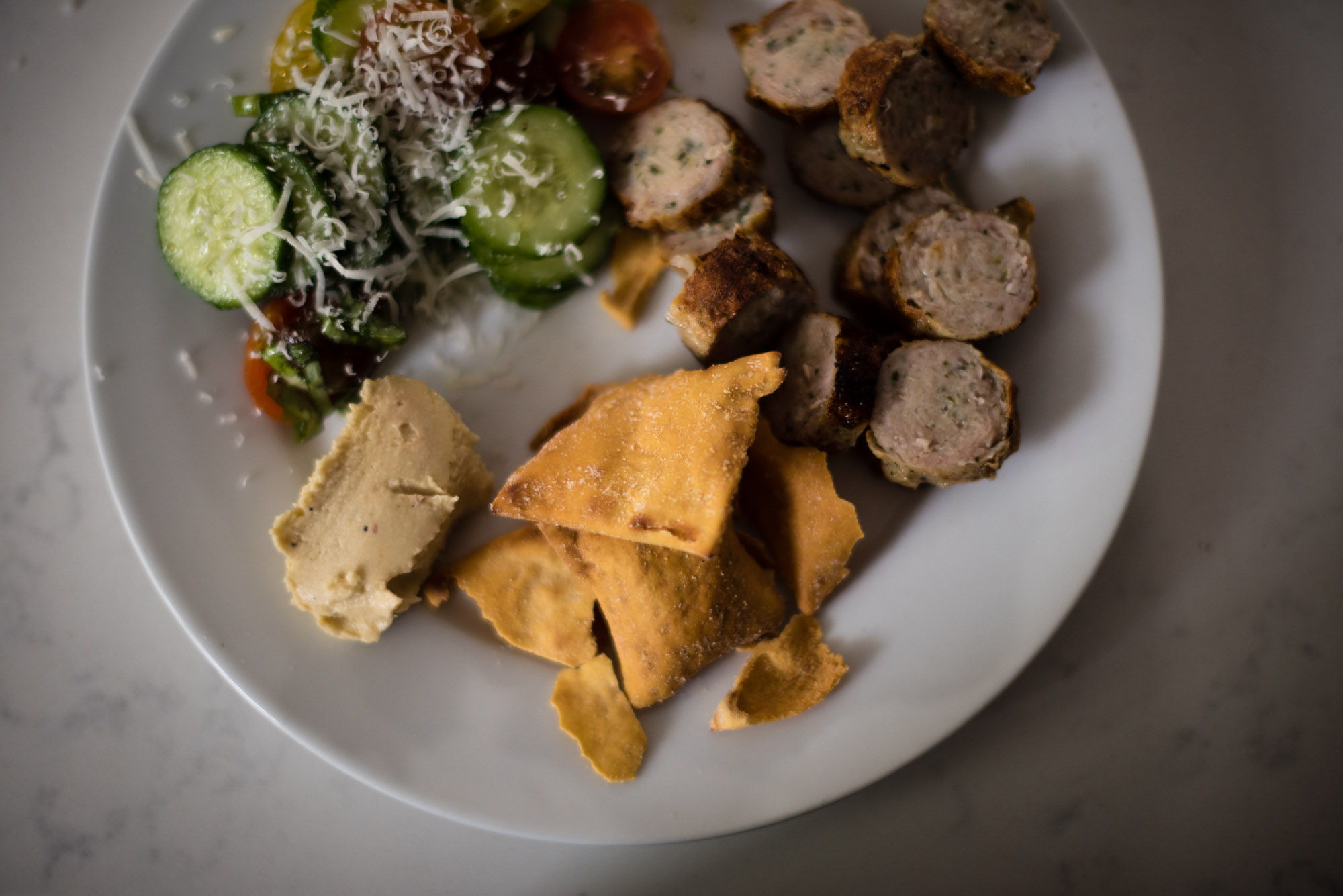 All of the texture on this dinner plate was beautifully brought out by the evening directional light that we receive through our west facing kitchen windows.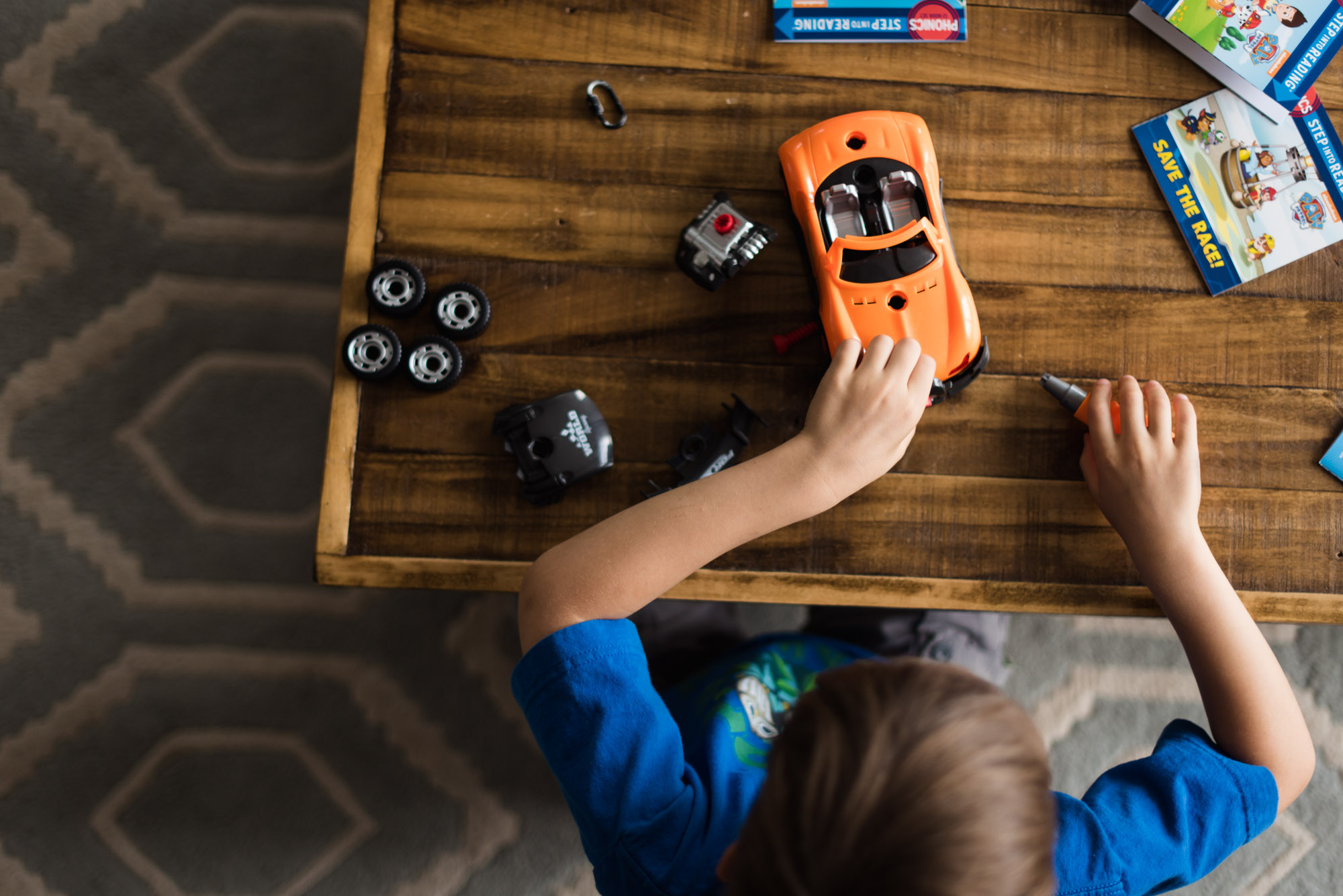 Chopping through objects on three edges of the image helps to lead the viewer to consider how this frame only captures a snippet of life. The story continues on past the visible.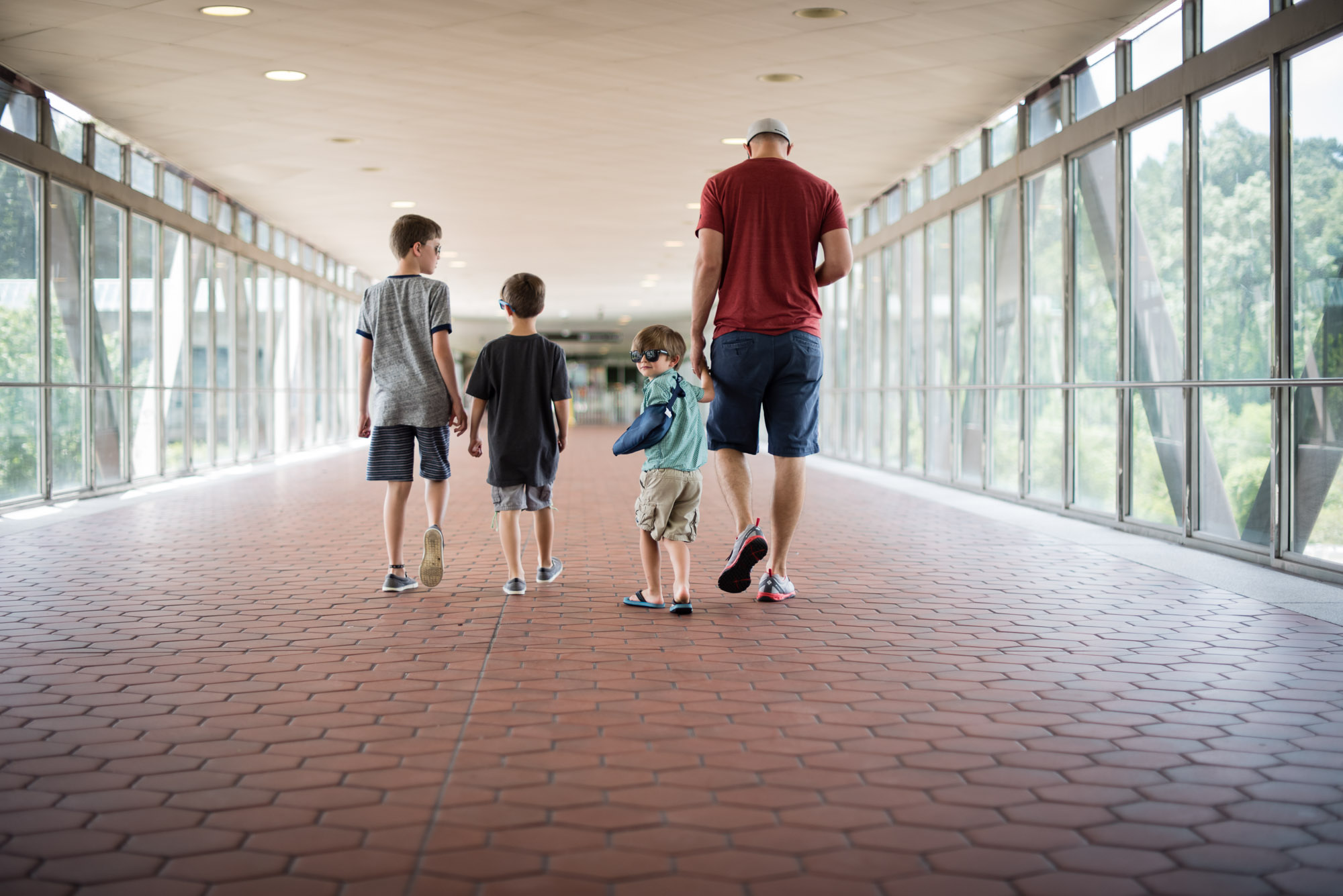 The fact that there was no one else on the metro skybridge was reason enough to take out the camera, but the little one turned around to make sure I was following, without anyone prompting him to do so, resulting in one of those serendipitous images that I always fall in love with.
A sense of depth is one thing that I always notice when I'm viewing other photographers' bodies of work, so it is something that I purposefully strive to include in much of my imagery. Shooting very close to a door frame allows the edges of the images to softly blur for a non-distracting sense of depth, here.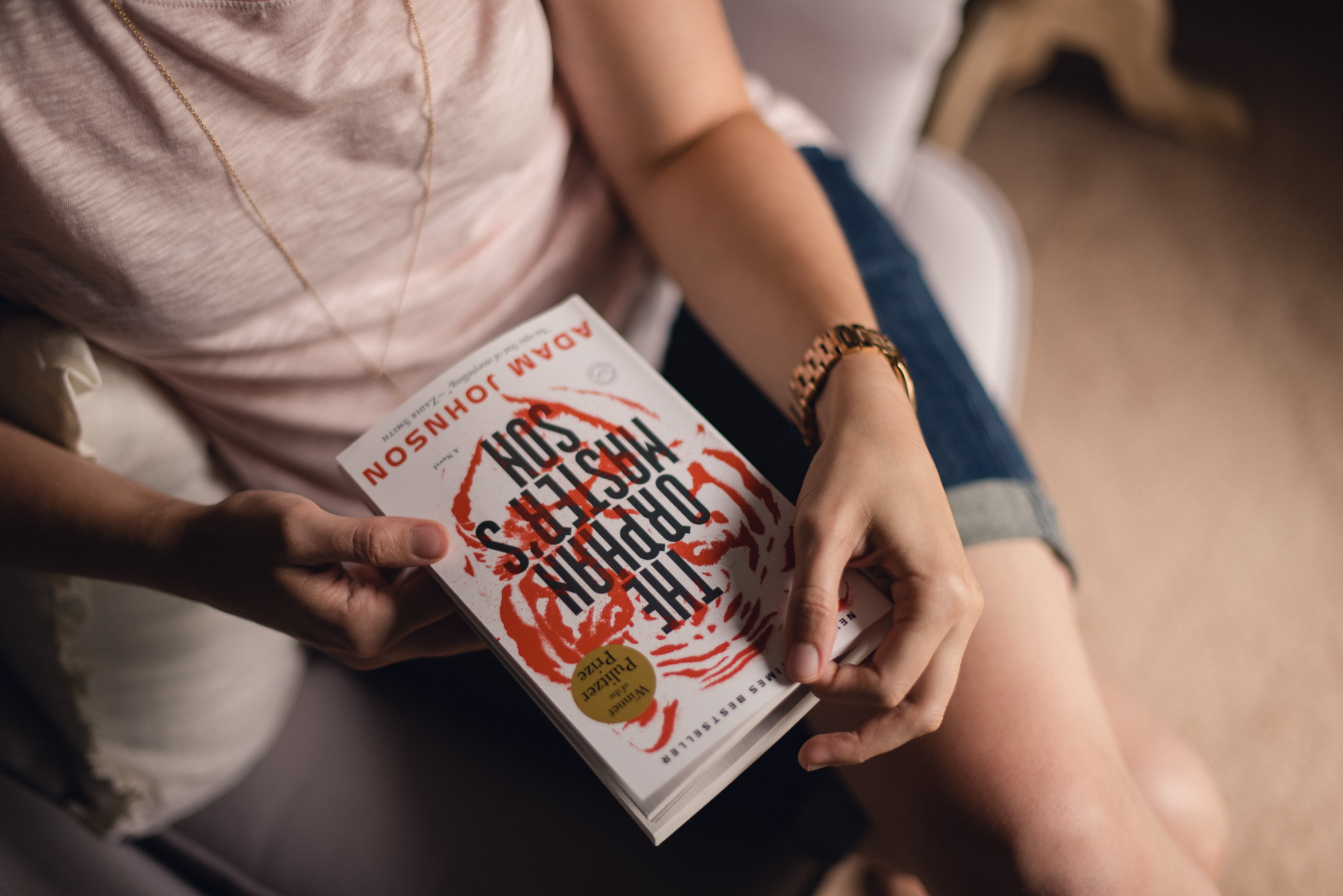 Faceless images can still give clues about a subject's personality. Particularly if personal objects or hands are included in the frame.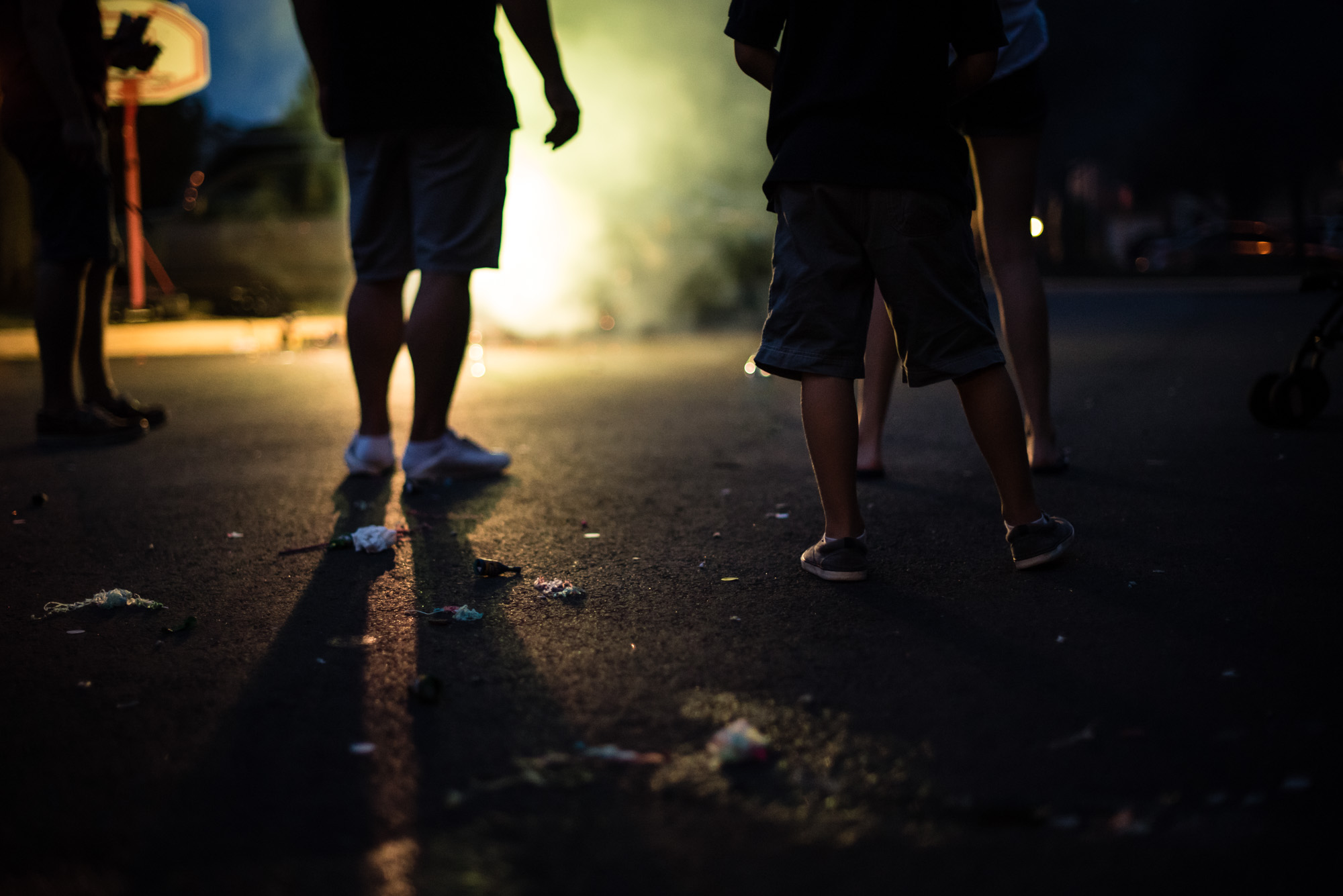 This 4th of July image was shot from an uncommon vantage point, purposefully, in order to bring the viewer into the image, to communicate the sensations one felt from the fireworks and the summer heat, and to allow the viewer to imagine their own reaction to the scene, rather than telling them what others were feeling by showing faces.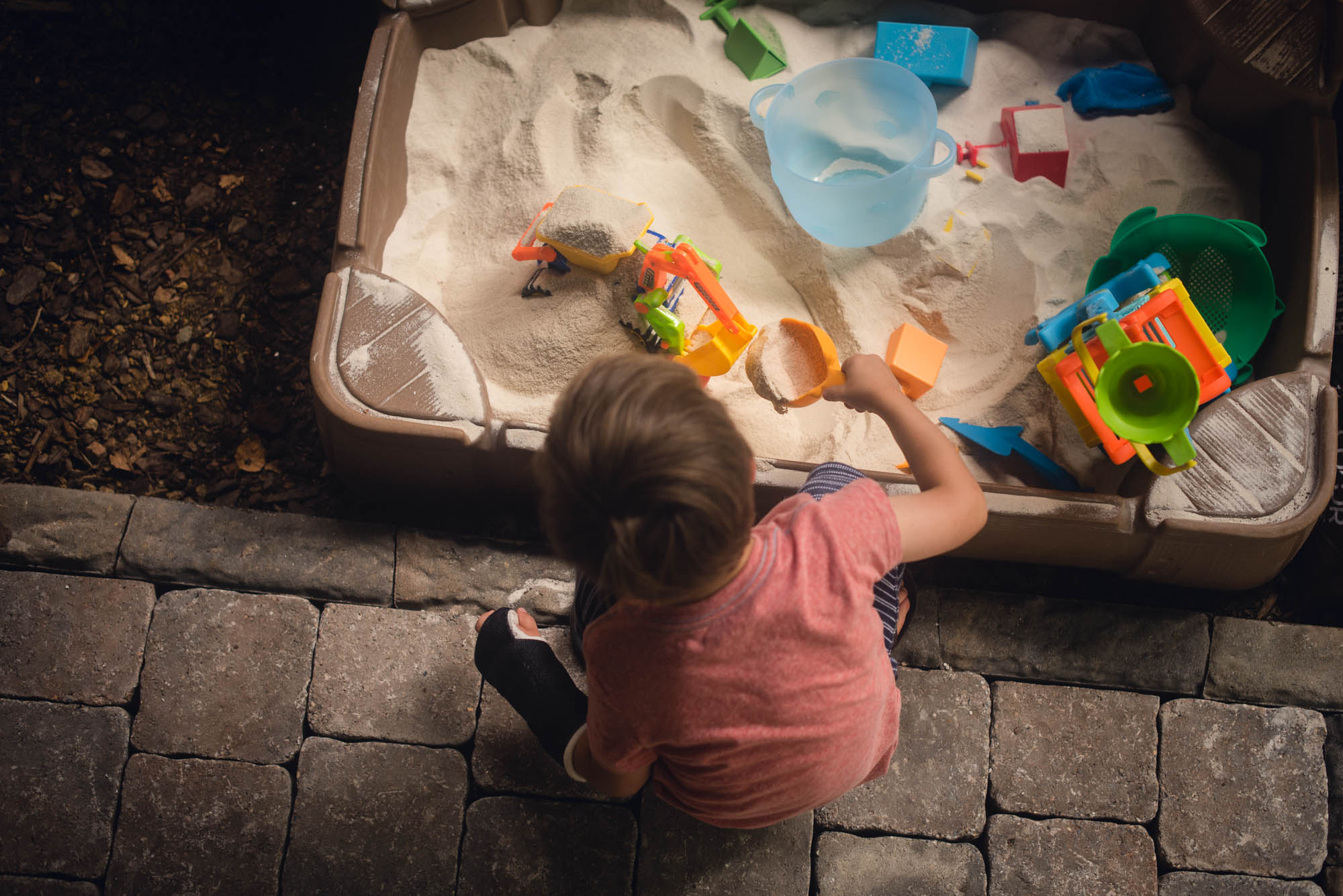 Brand new cast. The light was blocked at the top of the frame by a fence, but flowed over the top of it to highlight that little cast.
Pin It
---