Firenze stole my  heart as soon as we stepped off of the train from Rome. The people, the buildings, the art, the architecture… it was everything I wanted in a European vacation location. I think that visiting Florence with kids is a wonderful idea, as Italian culture is so welcoming of children. Here are a few tips to make a trip to Florence, with kids, successful:
Train it | Visiting Florence with Kids
Often, people tack a visit to Florence on to a trip to Rome. The Florence airport is small, and our luggage was lost between it and our final destination of Catania, Sicily. Lost luggage is not all that uncommon when flying into Catania, and it nearly always shows up, but our one instance of delayed bags did happen between Florence and Sicily. If I was planning another trip, I'd fly into and out of Rome, if possible. This would also provide another chance to ride the train, which is always one of our kids' favorite parts of any trip. I find the trains in Europe to be very comfortable and rather user friendly (especially if you do your research ahead of time and know what to expect so that language barriers don't create issues) and would choose train travel over plane travel any day. The countryside between Rome and Florence is beautiful and the trip is not much more than an hour and a half.
Another option for train travel out of Florence would be to add a quick day trip to Pisa on to the itinerary. That high speed train trip takes about an hour and allows the result of checking "see Leaning Tower of Pisa" off of the bucket list.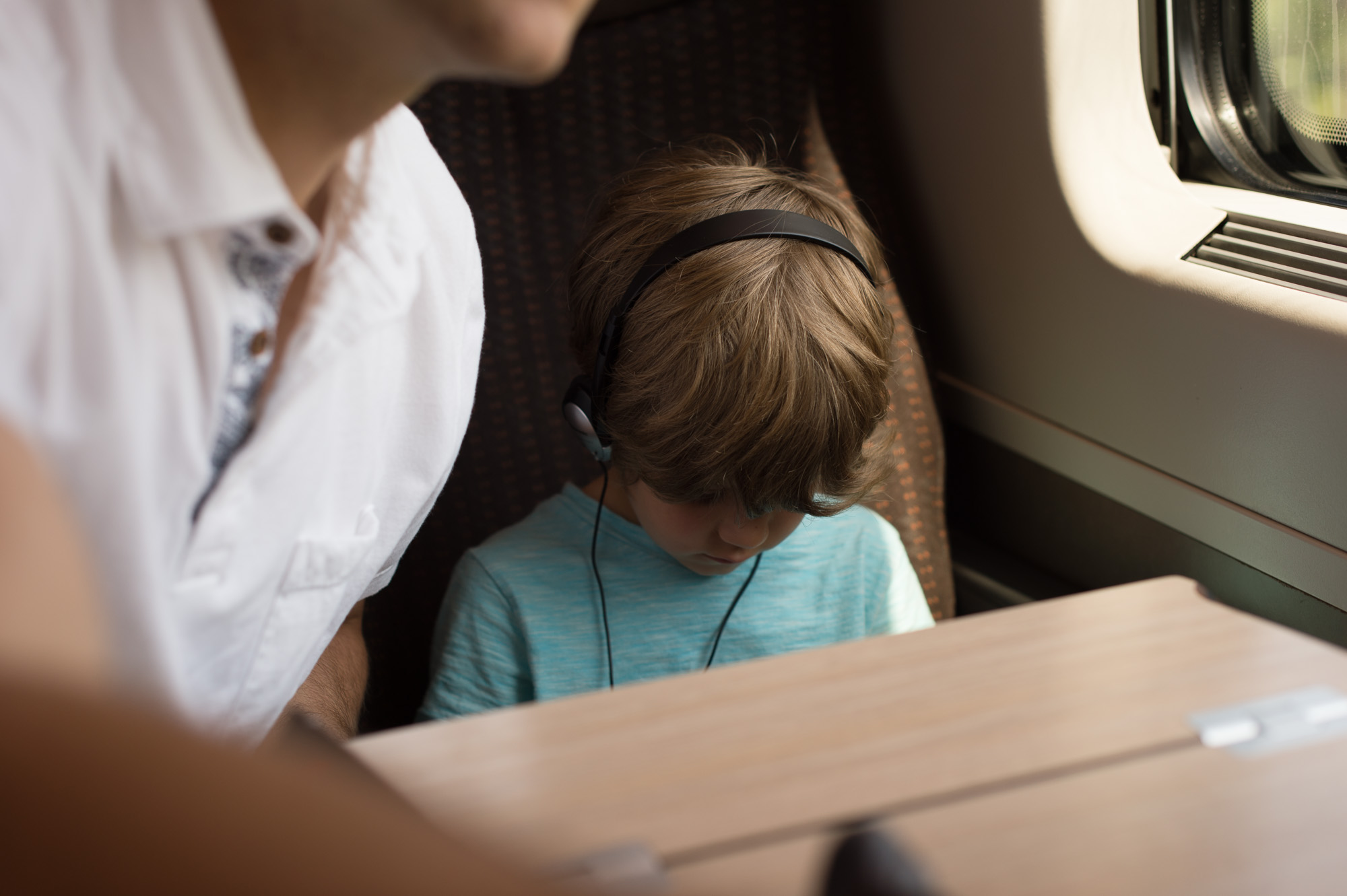 Walkable | Visiting Florence with Kids
Florence is walkable, but pack your walking shoes because the city is deceptively large. To be honest, we made this point abundantly clear to ourselves by choosing an apartment at the outskirts of the city center. I'd recommend booking an apartment or hotel near to the Uffizzi gallery and the Ponte Vecchio, as this will place you central to many of the must see spots on the North side of the Arno river, as well as within reasonable walking distance to the Giardino di Boboli (don't miss! Such a great space to let the littles run and be a bit loud) and other sites on the South side of the Arno.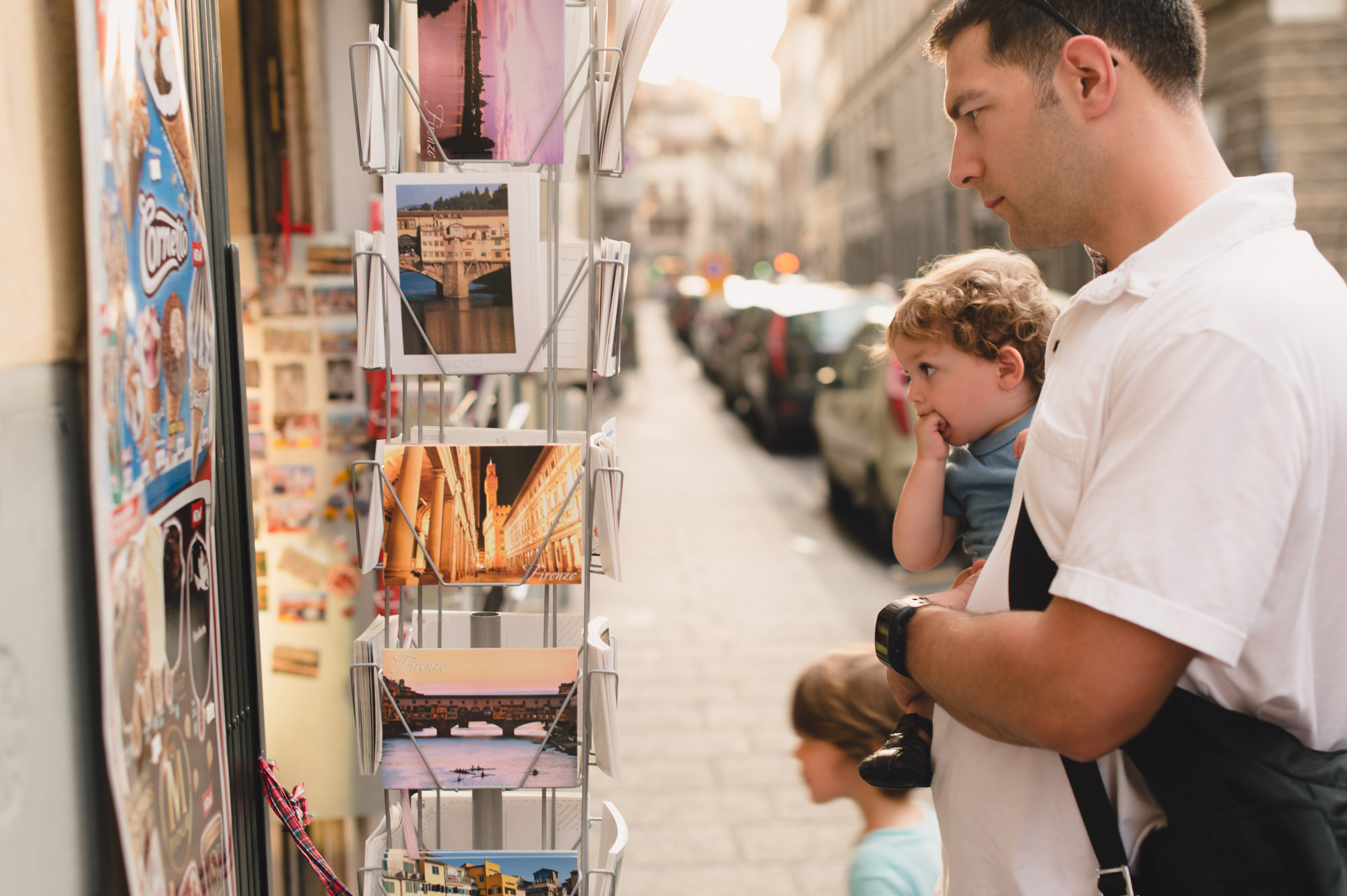 Heat | Visiting Florence with Kids
When we visited in June Florence was having an early heat wave. Temperatures hovered in the mid-90s and the necessity of covering knees and shoulders for touring some sites meant that I was wearing long dresses and wearing a large scarf. The streets in the historic are narrow and the buildings are close together. All of the stone and tile absorbs the heat of the sun and relentlessly reflects it back onto the masses of withering tourists. Florence felt warmer than Rome, to me, and it wasn't simply due to higher air temperature. In this city, I would highly recommend that you schedule your days so that you knock out an activity/museum first thing in the morning, then grab lunch on the way home to relax in your apartment or hotel room during the warmest hours of the day. The kids will perk back up after a rest (or, if they're truly not feeling an imposed quiet time, an afternoon gelato trip is always a good idea) and then you can venture back out into the city as the work day wraps up and the sun lowers in the sky.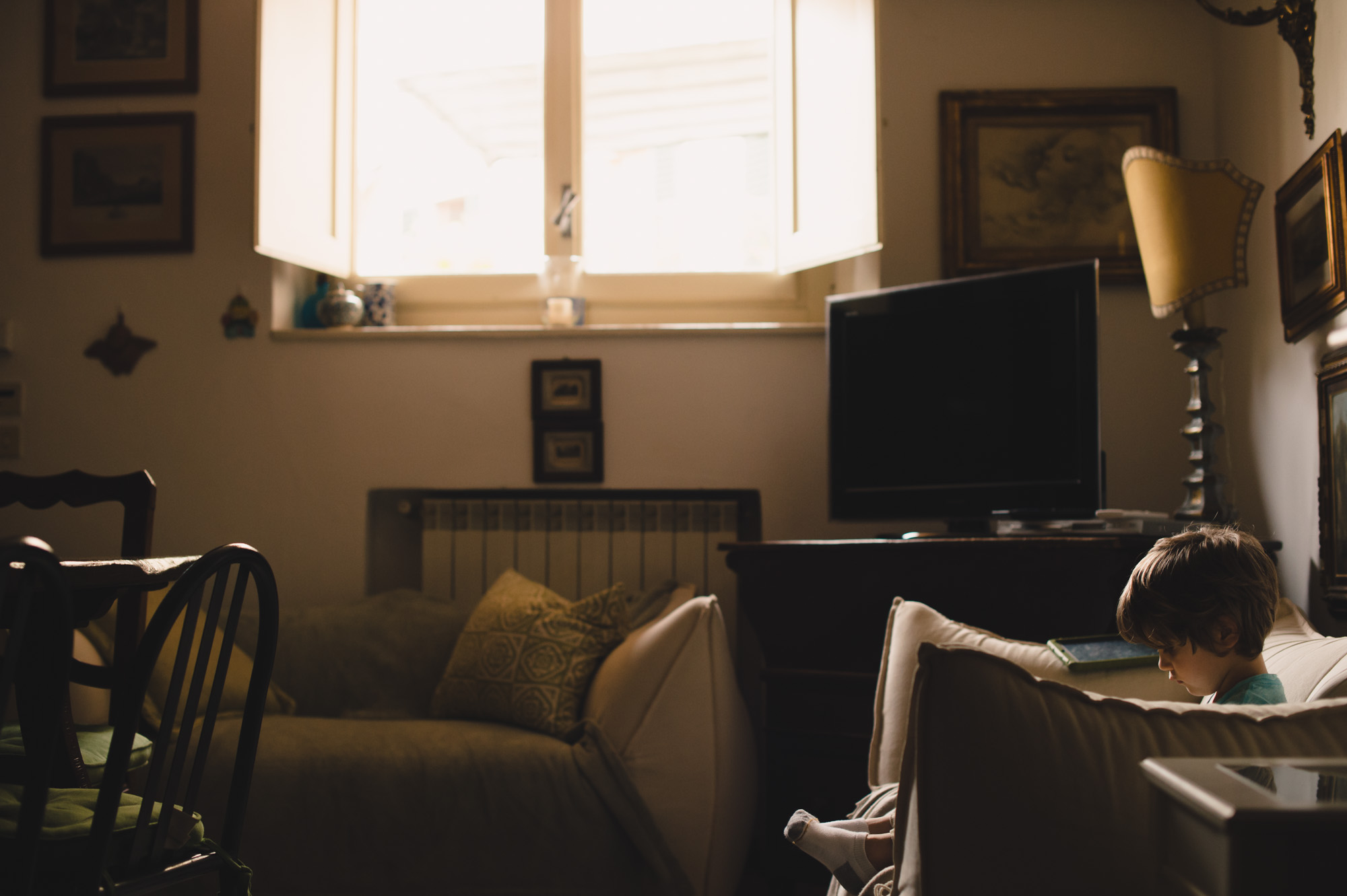 Mix the Art with Activities | Visiting Florence with Kids
Florence is packed with art. Our 4 days in the city were not nearly enough to see everything that I would have liked to take in. However, I'd strongly caution the family traveling with children to pick a balanced approach to art consumption vs. other activities. We travel to expose our kids to other cultures, to show them the beauty of the world and to, hopefully, infect them with their own case of wanderlust. Dragging the kids through endless art museums is very unlikely to accomplish those goals. My oldest son and I climbed Giotto's Campanile, which is the bell tower in the same piazza as the Duomo. He still talks about that experience, 3 years later. As I mentioned earlier, the Boboli Gardens are perfect for giving the kids room to run and stretch their legs. There is a carousel in Piazza della Repubblica and gelato shops aplenty.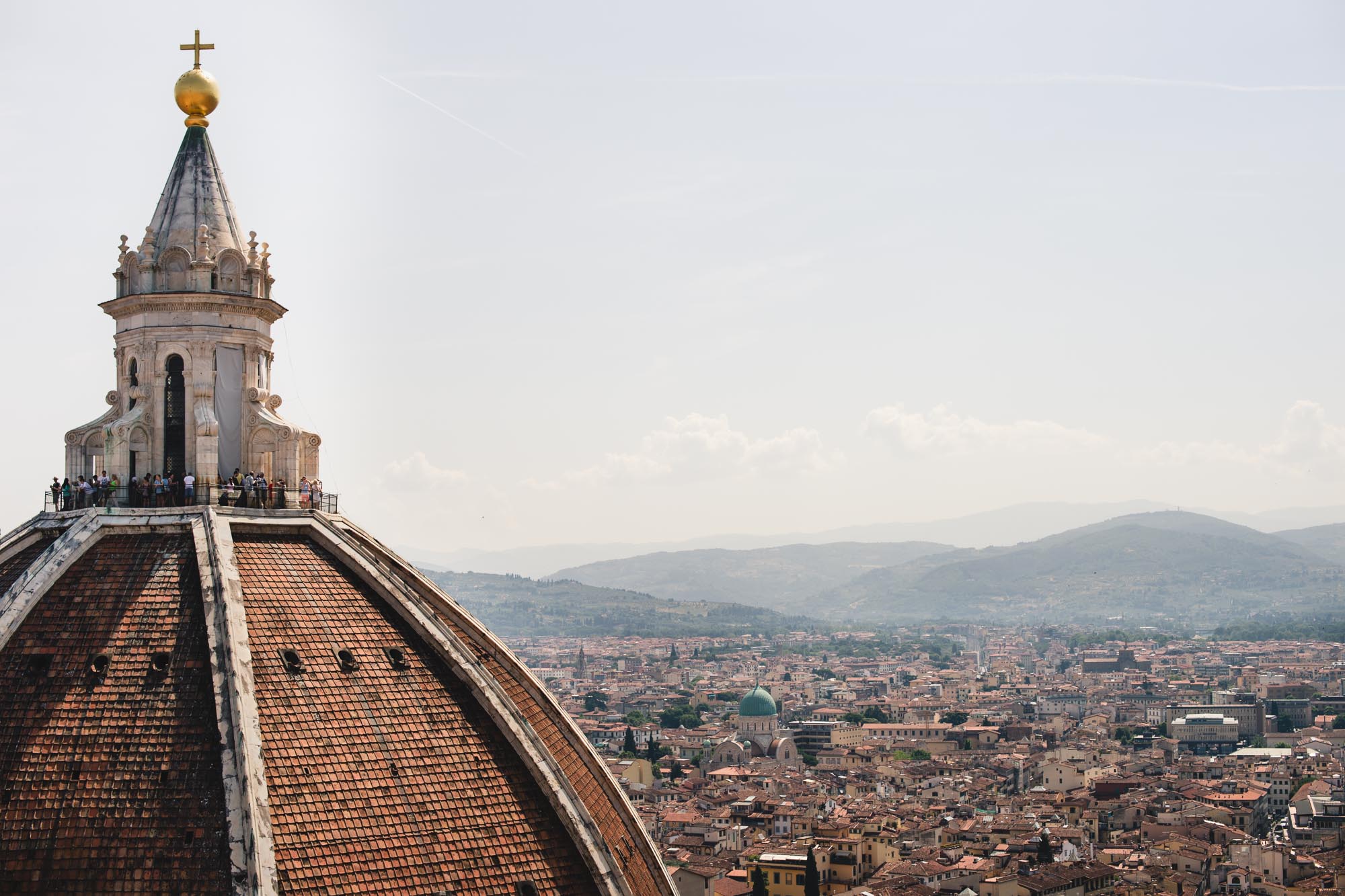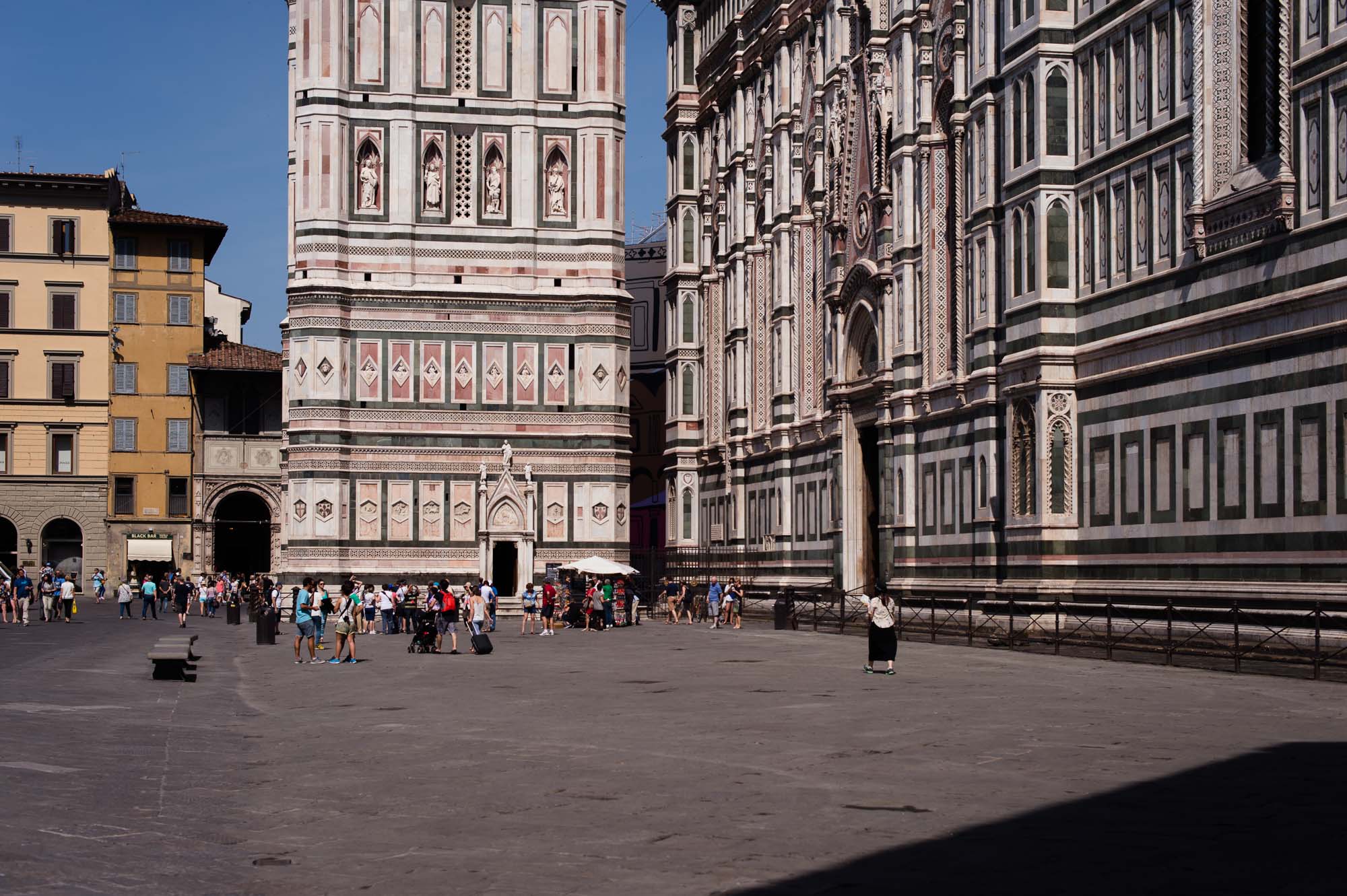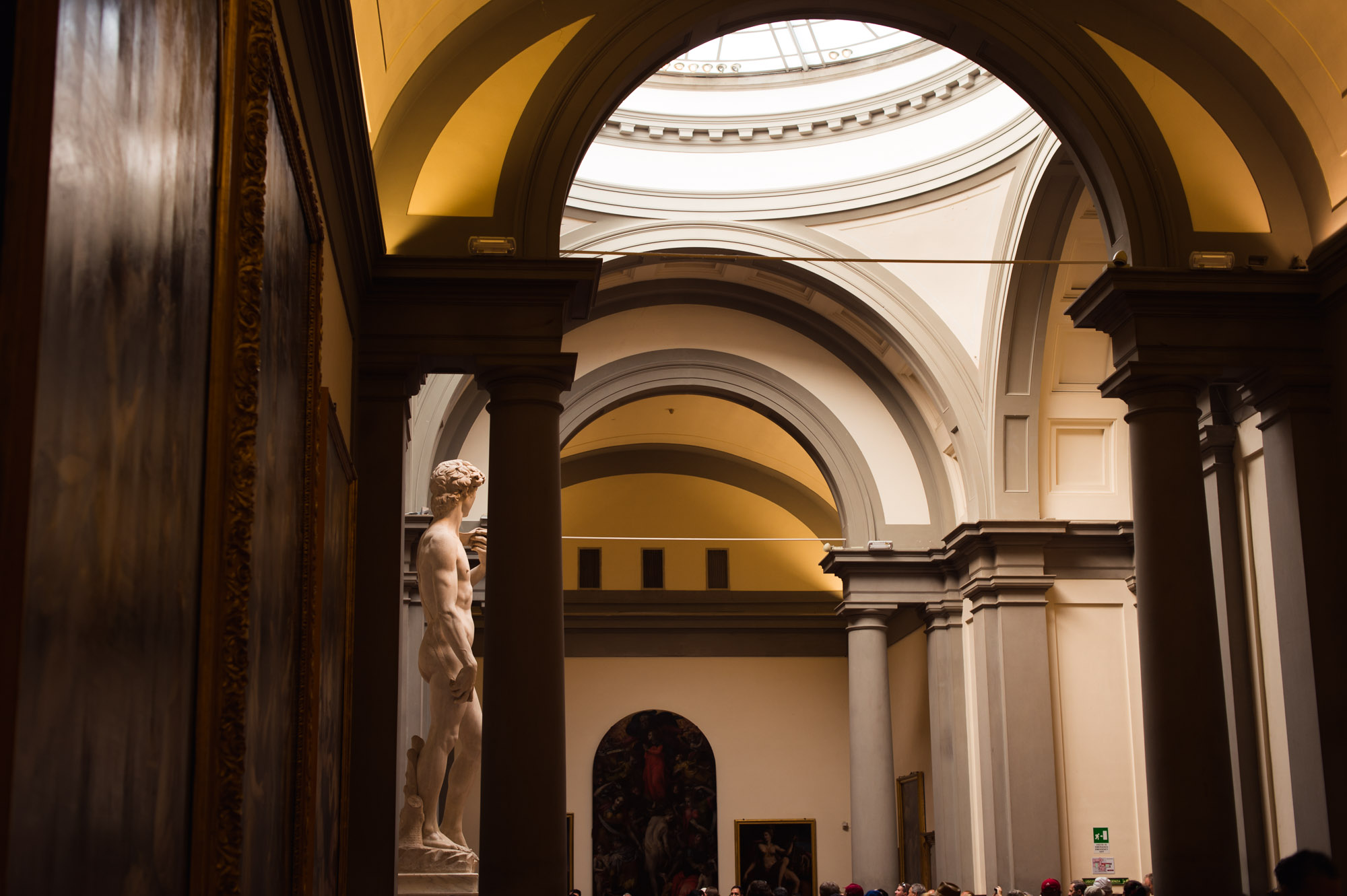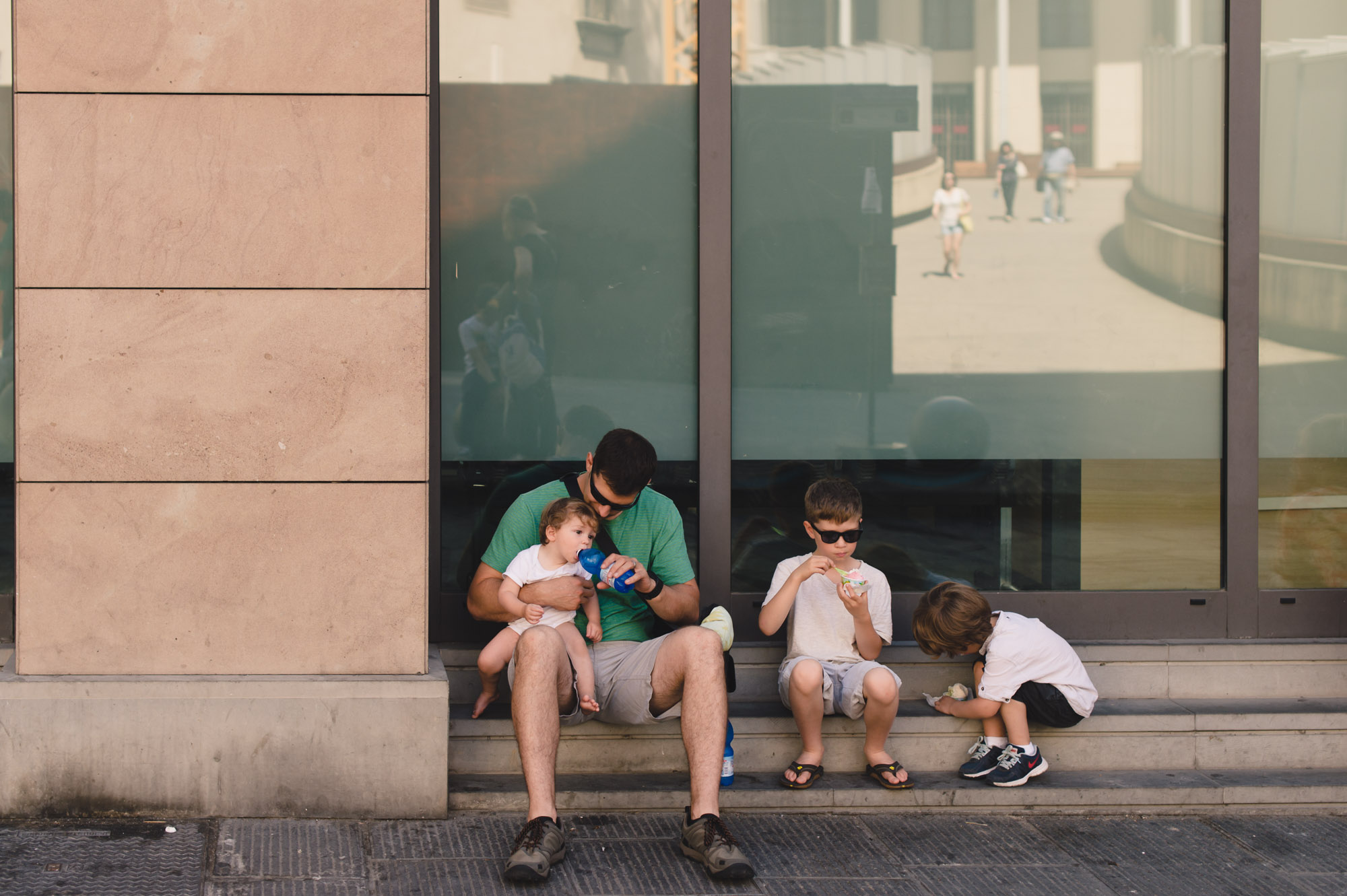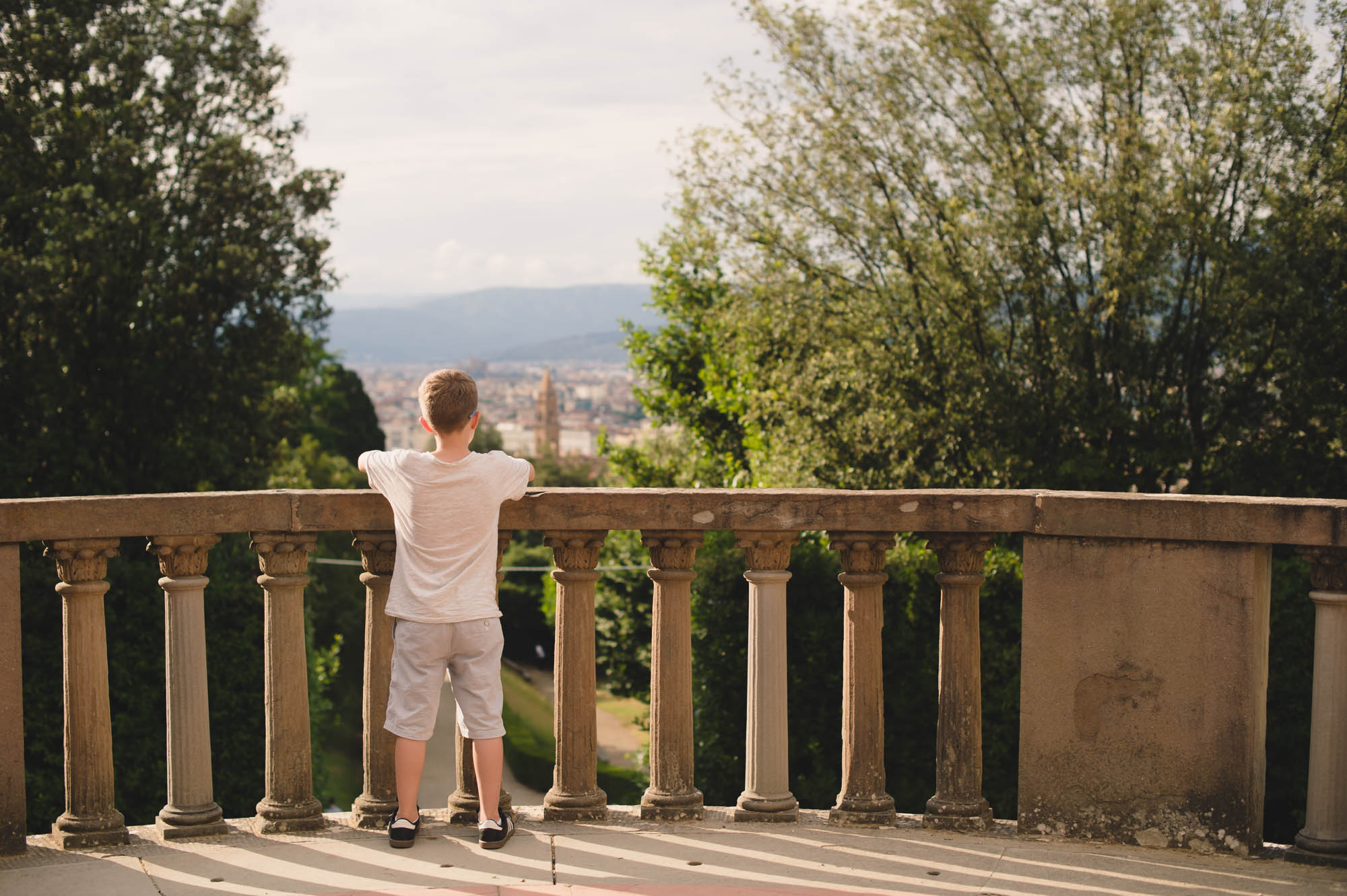 The Best Sandwich Shop, Ever |Visiting Florence with Kids
One of my favorite memories from Florence is grabbing a dinner of sandwiches (perfect meal with kids!) and walking over to eat them on the steps of Santa Croce. A random tourist, or pair of tourists, would wander by every once in awhile, but for the most part we had the steps to ourselves. Eating dinner within several hundred feet of Michelangelo, Rossini, Machiavelli and Galileo… not to mention, the sandwiches were amazing! After a Google search, it appears that the shop that we bought our sandwiches from is no longer in business. However, the panino magic is strong in Florence, so here are lists of the bests, according to Saveur and Yelp.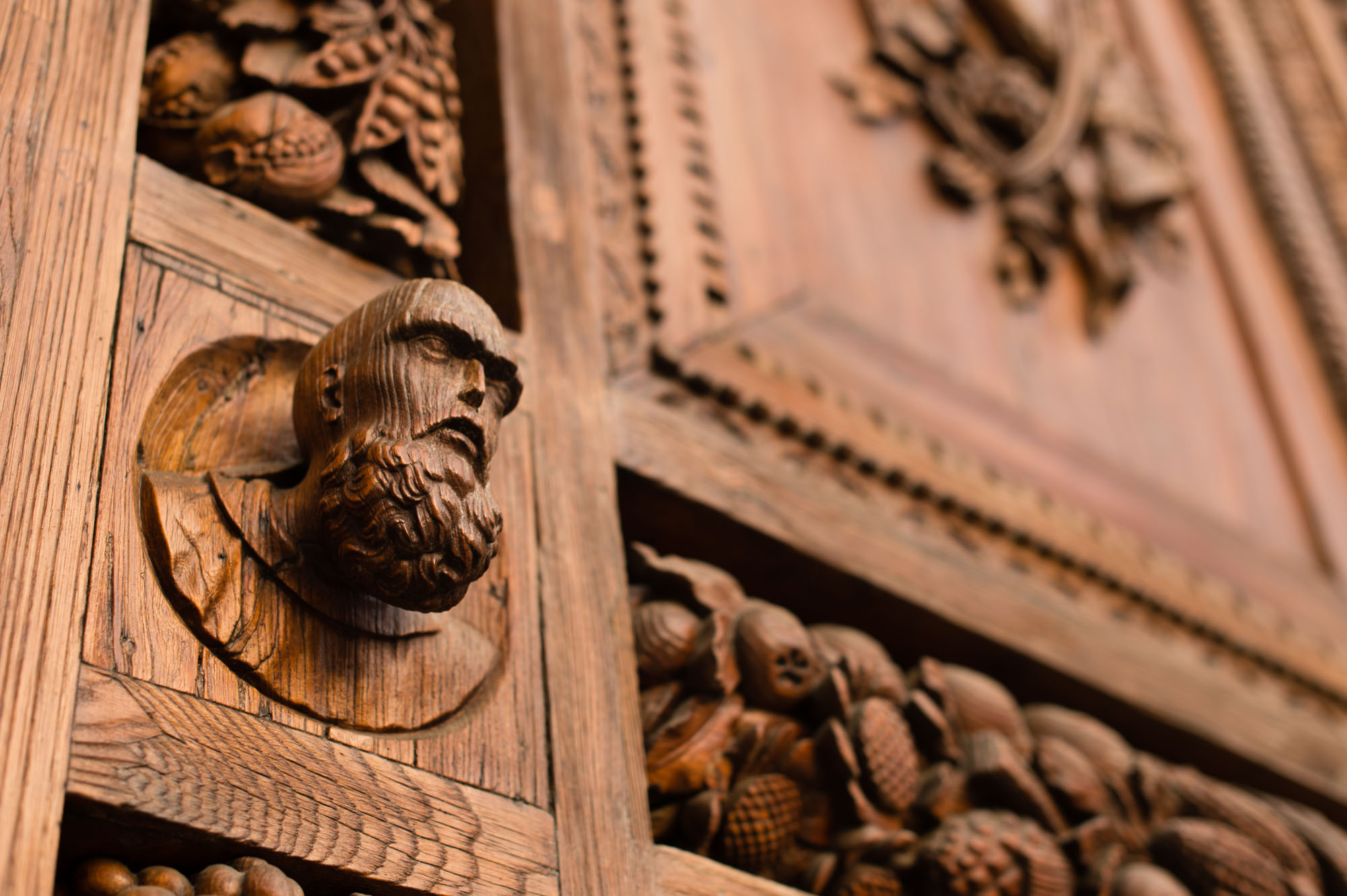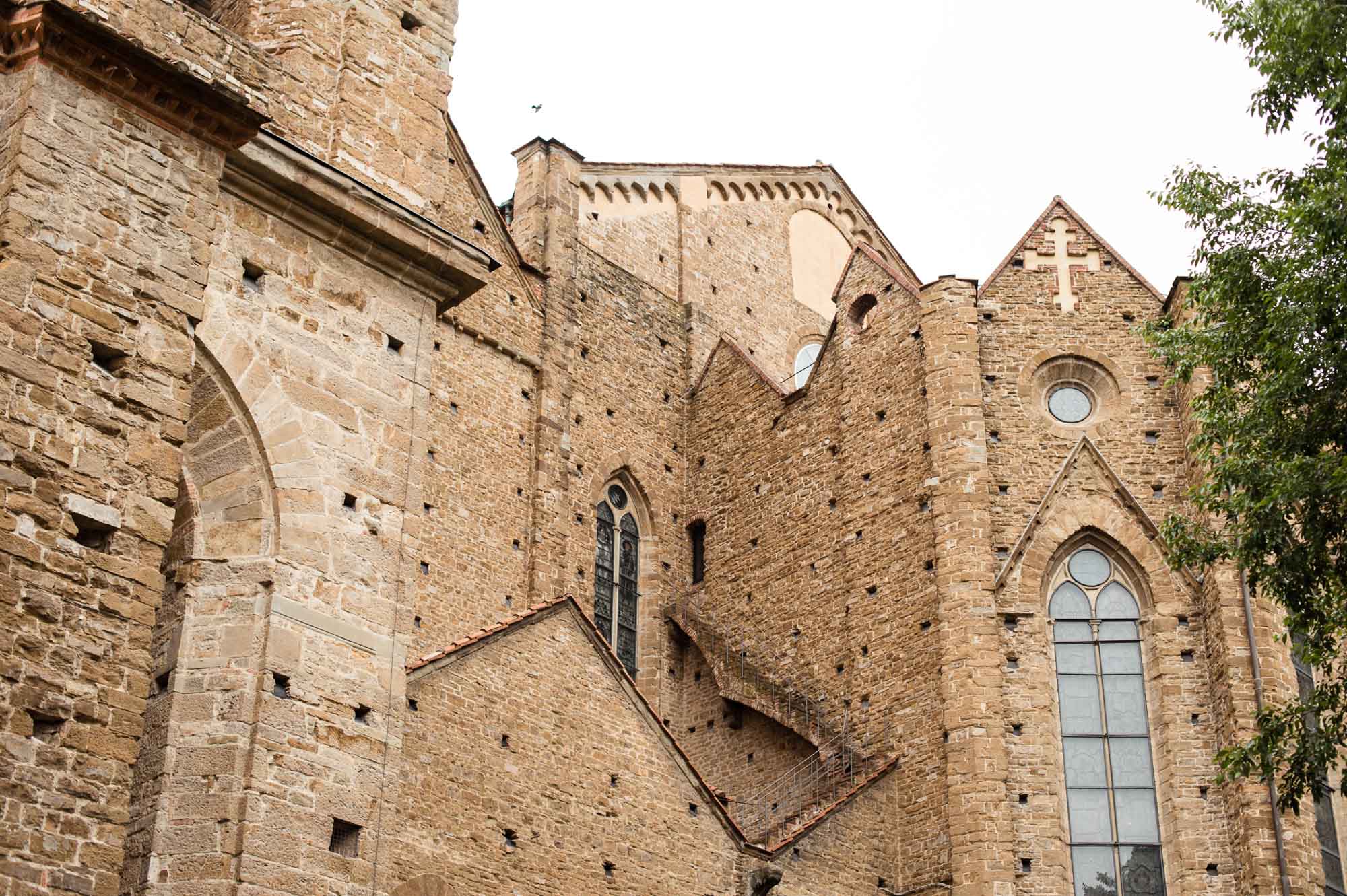 Have questions about Firenze or our trip? Let me know in the comments!
-M
Pin It
---