I'm not someone who likes to draw a lot of attention to myself. Blending in, being part of the crowd, keeping my behavior and the presentation of myself as neutral and unobtrusive as possible is the way that I typically prefer to function. Thus, making public self portraits runs counter to my natural tendencies. However, a good percentage of my life occurs in public, and I want to capture images that will remind me of what it looked like to run errands with a happy, bouncy toddler. Preplanning and a few easy shooting tricks helped me to make a recent public self portrait experience painless and quick.
Preplanning | Making Public Self Portraits
I am working through a weekly self portrait project on Instagram, called #portraitsofme with my friend Courtney of Clickitupanotch.com. The prompt for the week was "favorite cliché" and I knew instantly that I wanted to capture my stereotypically common love of Target. Our local Target becomes extremely busy from about 11am on. Taking that fact into account, I knew that I needed to plan to create my self portrait as early as possible, right after finishing school drop-off. I wanted to include my 3 year old in the picture and I knew that the Target store front should figure prominently in the image in order to make the story easily readable. As the timing of the shoot was to be early-ish morning, I planned to park on the East side of the building so that the sun would be fully illuminating the store facade. If I had chosen the West side of the building the facade would be largely in shadow, making for a tricky exposure situation with deep shadows on the building and bright highlights on the subjects who would be directly illuminated by the sun.
On Location | Making Public Self Portraits
When I drove up to the shopping center I looked over the parking area and decided to park where there were relatively few cars so that I could place one of the sliding doors of the van facing the store front, allowing me to place the camera on the van floor in lieu of a tripod. I used the Interval Timer Mode and set my camera to take 1 shot at 2 second intervals for 20 repetitions. My kiddo and I then walked towards the store, and back towards the car. It took a few cycles of ITM to figure out where to walk to stay in the frame, but the entire process took less than 5 minutes.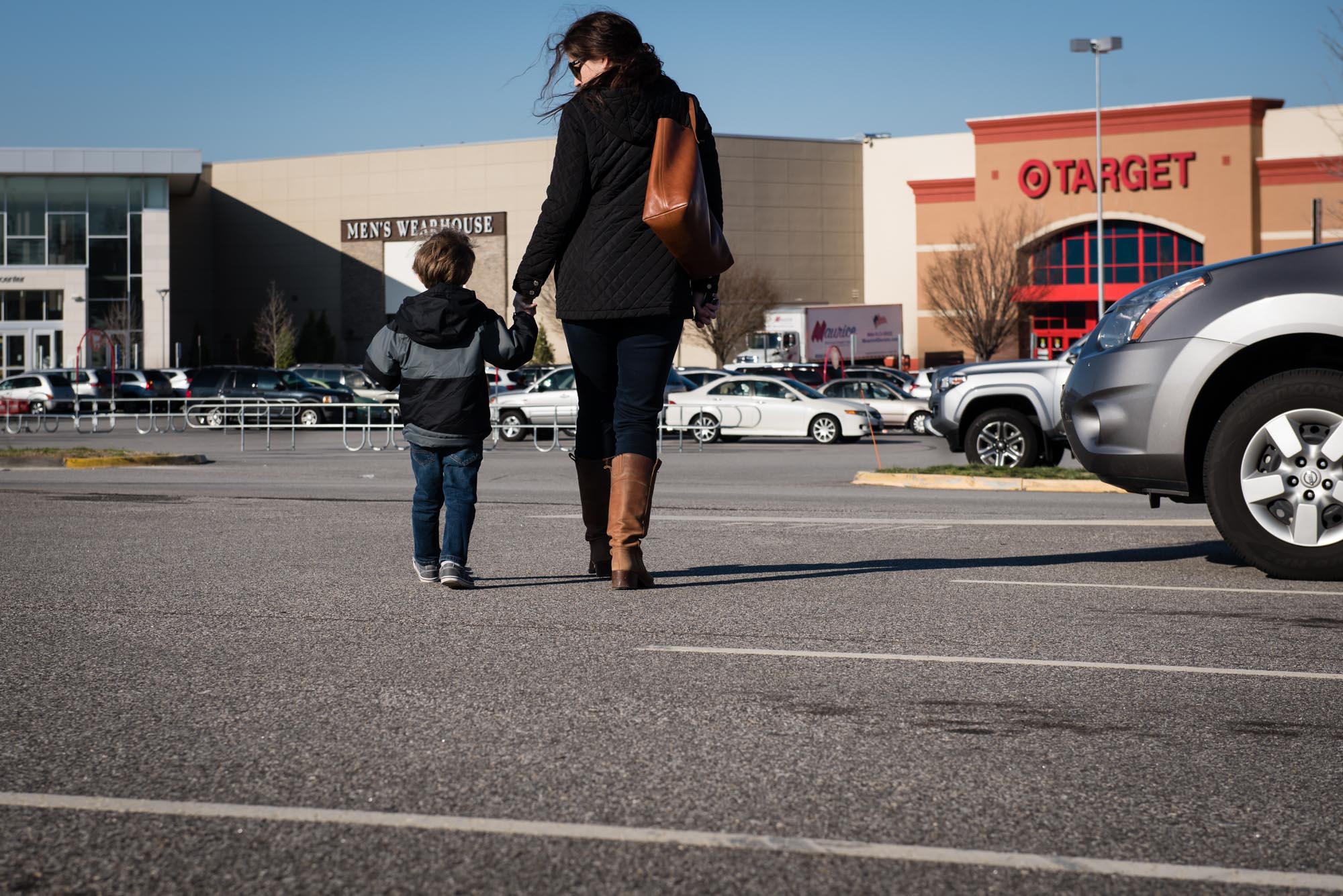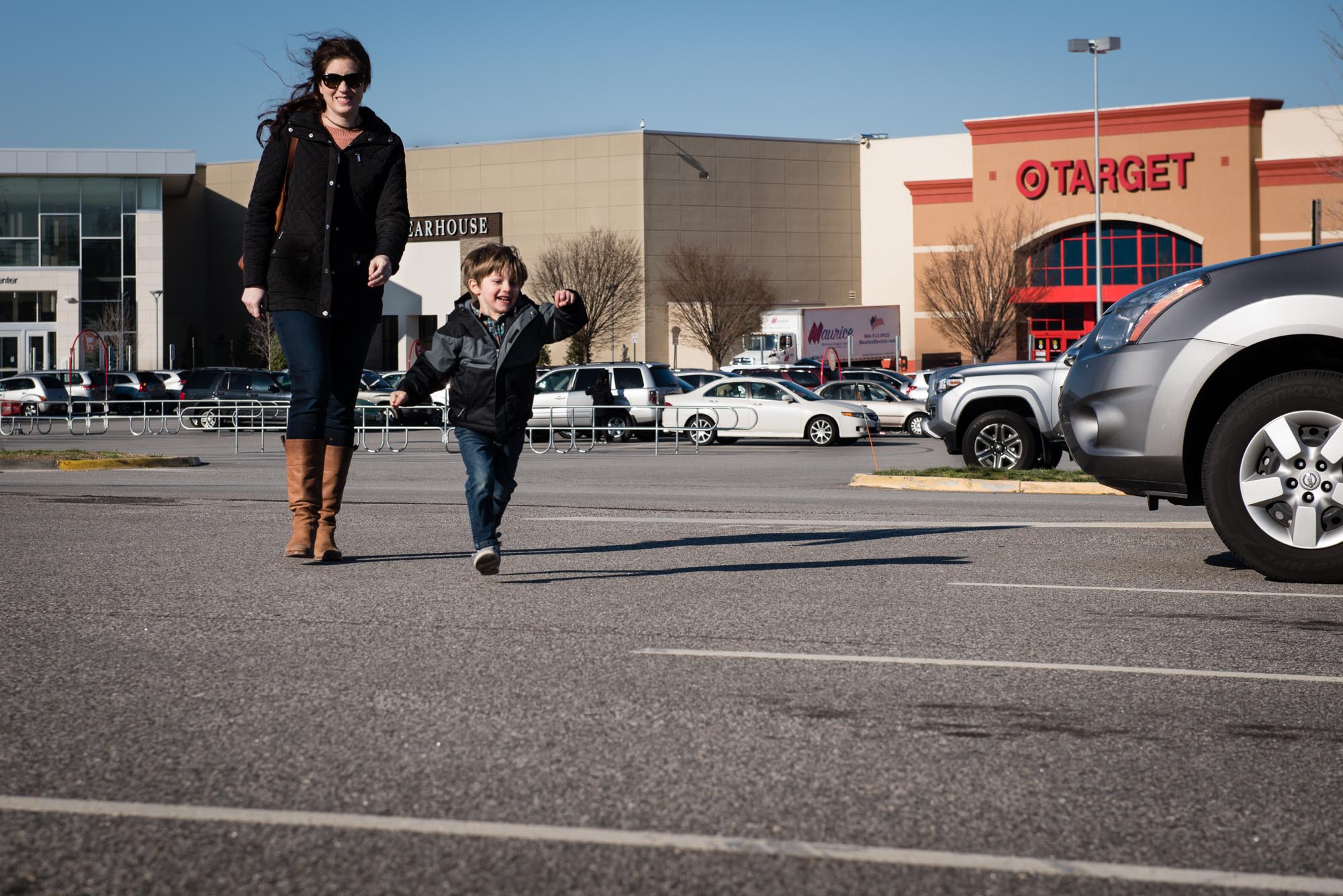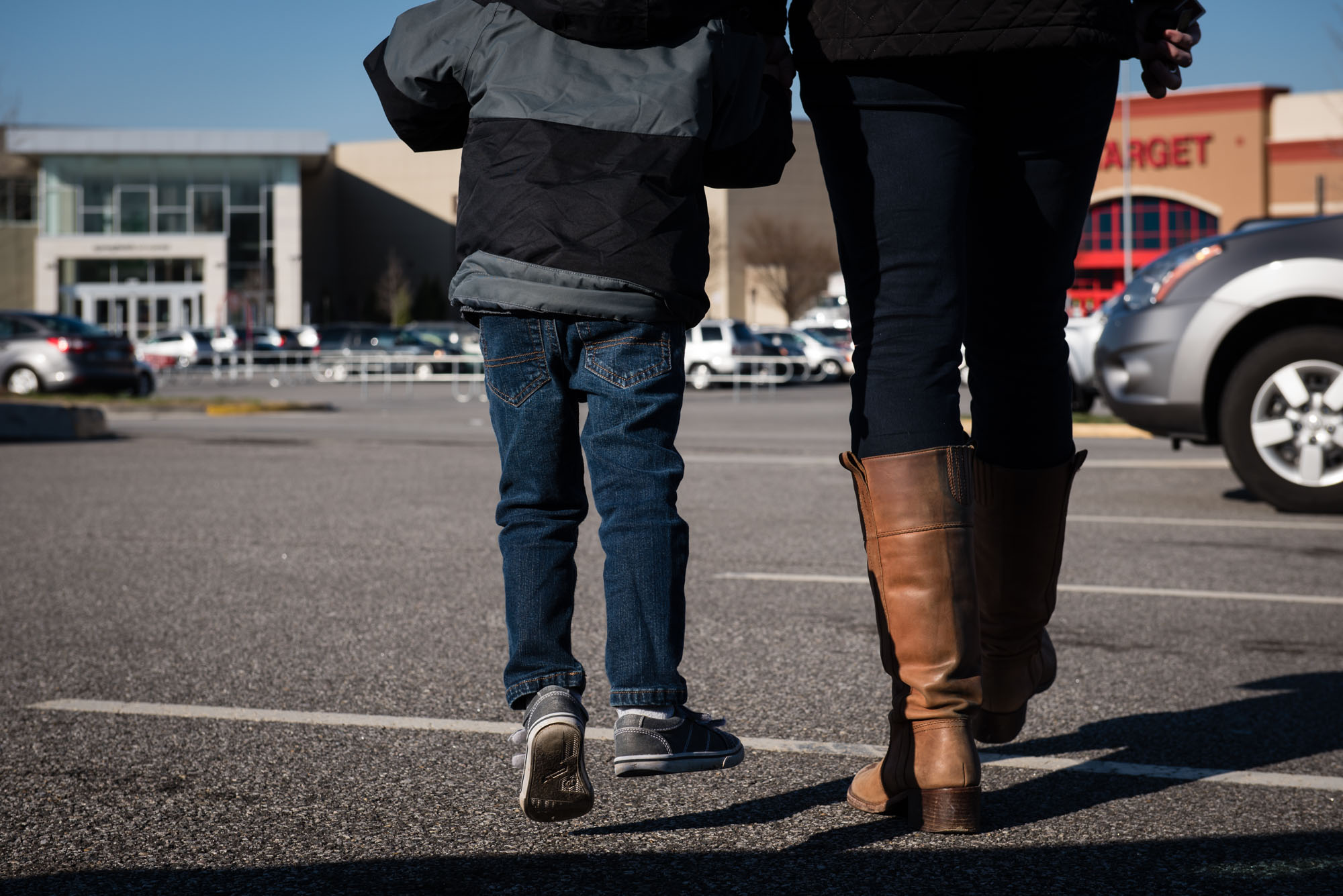 Even if you are averse to drawing attention to yourself, such as me, you can easily create public self portraits through careful planning and thoughtful execution.
What would you like to see me write about? Let me know in the comments!
-M
Pin It
---