When you move frequently, low priced international moving companies become your friends and the definition of home becomes something fluid and amorphous. Not every location that you live in becomes a home, but many do and the traditional definition of a single, solitary place of home is harder to hold on to. My husband and I both grew up near Portland, Oregon. The fact that most of our family still lives in the area makes our visits both very rewarding, and very busy. One day over Christmas break we drove from Portland, out to the Hood River area to see family. As we drove, my husband remarked that the rain and fog was energizing to him (see below… that's him all rosy cheeked and smiley over near freezing temps and semi-truck spray…) I, however, snuggled deeper into my quilted coat and checked to make sure the heater was still turned up sufficiently high. It would seem that I have become much more accustomed to sun, and warmth, than I once was.
Although I admit to preferring the Gorge when it's warm outside, it is undeniably lovely layered in mantles of silken fog.
The final images in this set include the high school that both my husband and I attended. Things at the school change both quickly and slowly. It is sort of like a stop motion film… visiting home the way that we do. From our perspective, the places and people should stop their evolution and remain frozen in time until we return. They don't, and each time we travel back small shifts have occurred. Sometimes barely perceptible, other times overt and jarring. It's a tricky thing, feeling as though you belong in more than one place at once.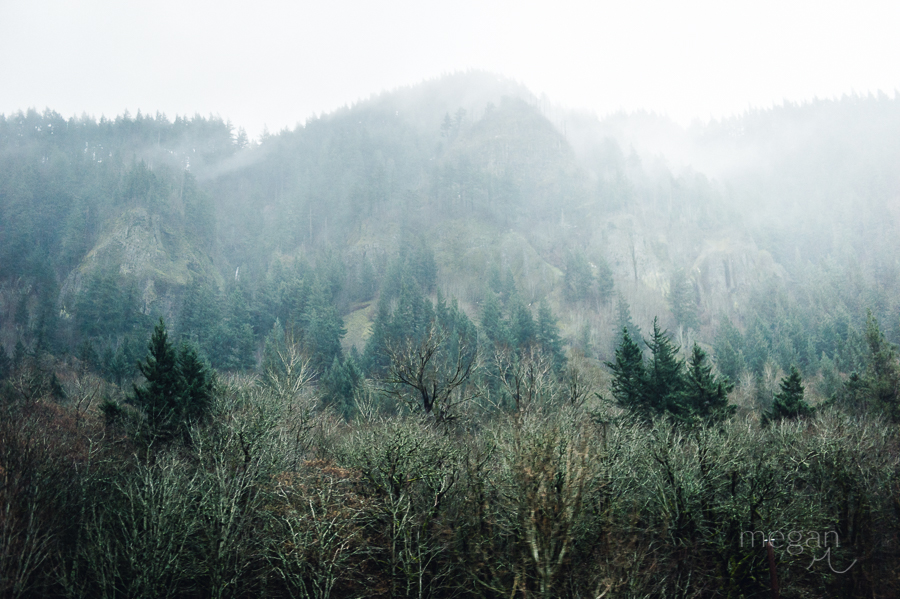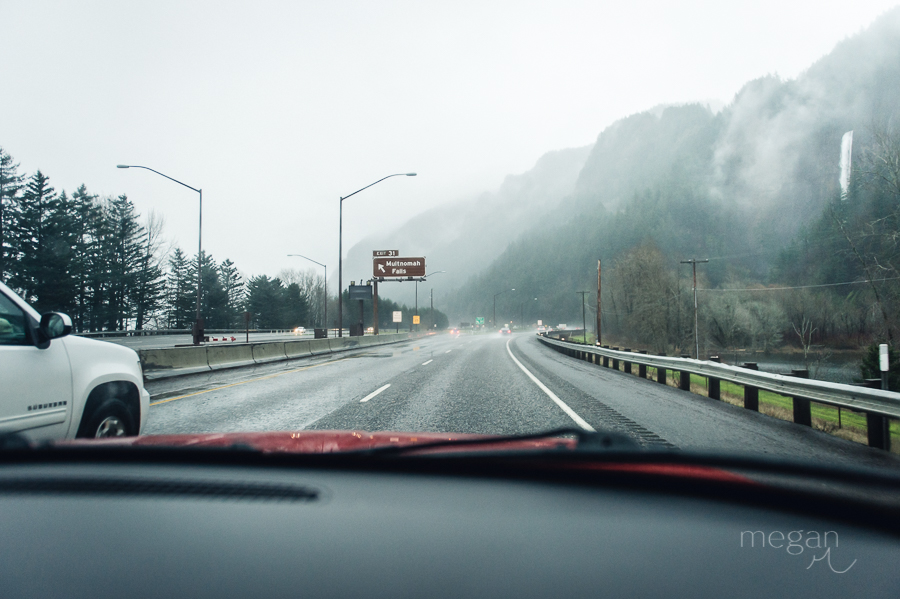 Pin It
---