Day 2 in Firenze. Why does he always want to sleep late when we have somewhere to be early in the morning? Eventually, everyone was ready and we were off on the walk to the Accademia.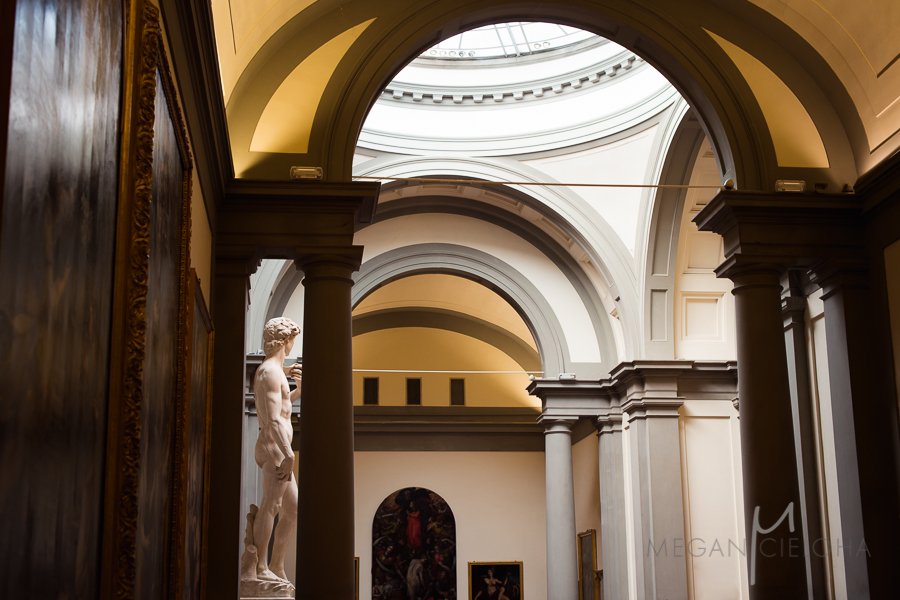 Everything I read during trip prep indicated that photographs of The David were strictly prohibited. However, as we walked through the gallery leading up to Michelangelo's statue, we noticed that everyone was taking pictures and the guards said absolutely nothing. I wasn't going to pass up that chance!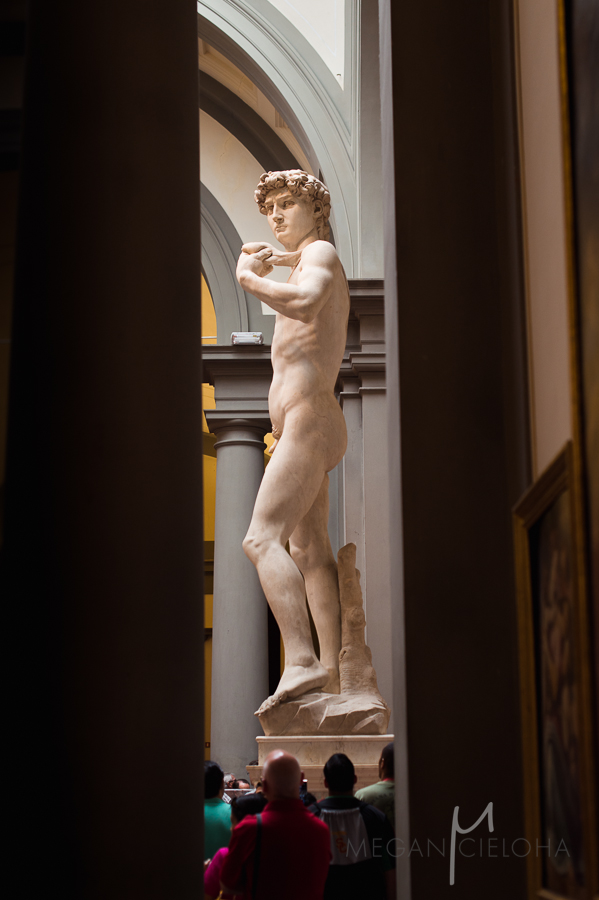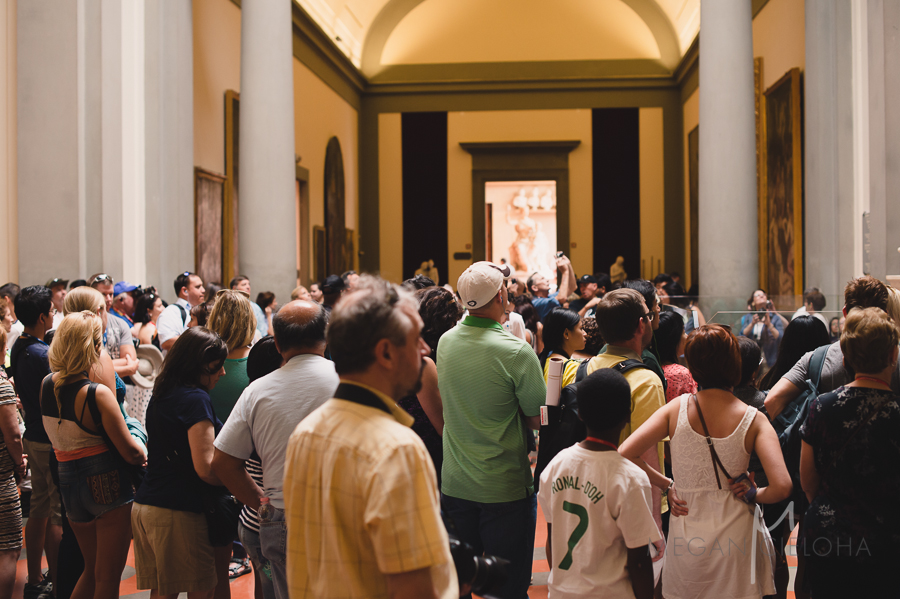 The admirers.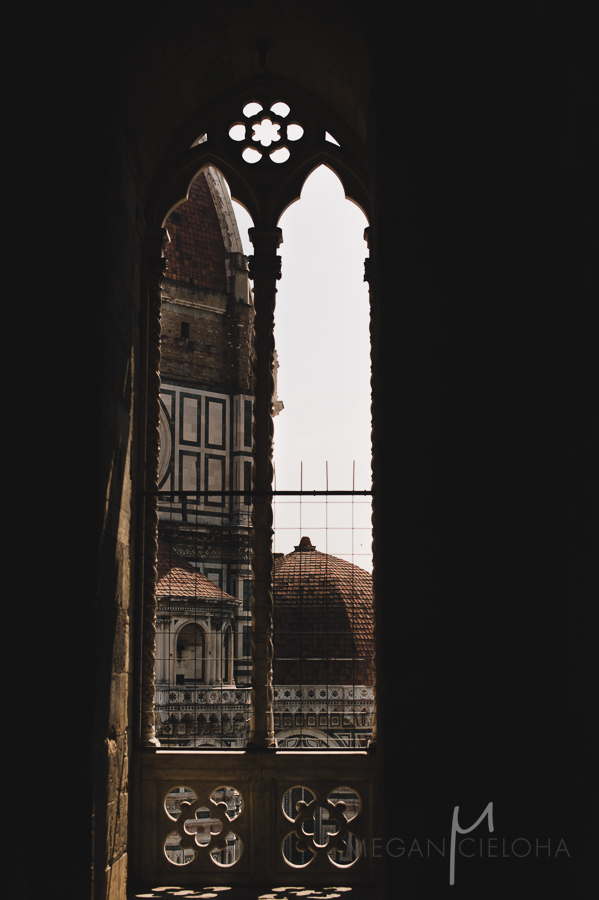 After The Accademia, we climbed the bell tower next to the Duomo. Hot, sticky, steep and small quarters, but the view was 100% worth it.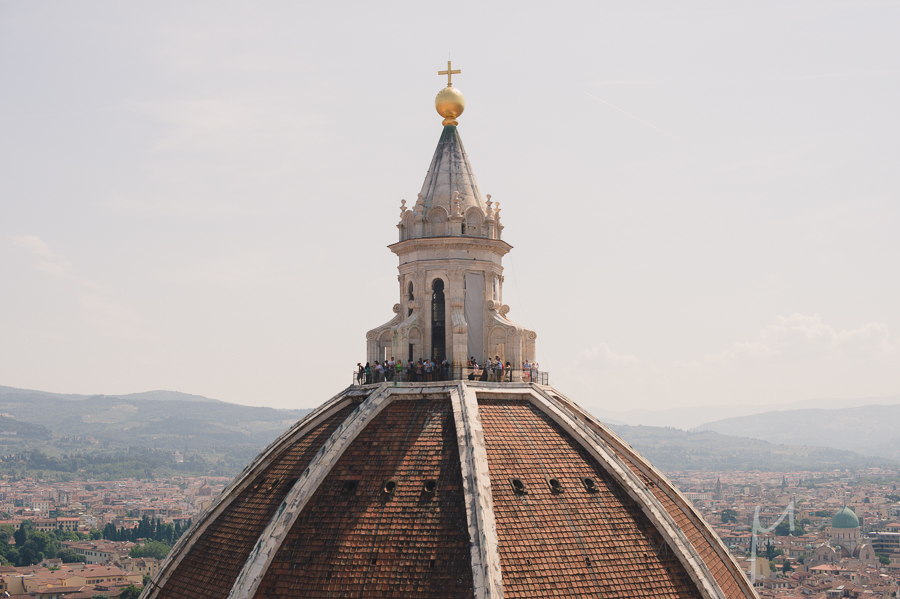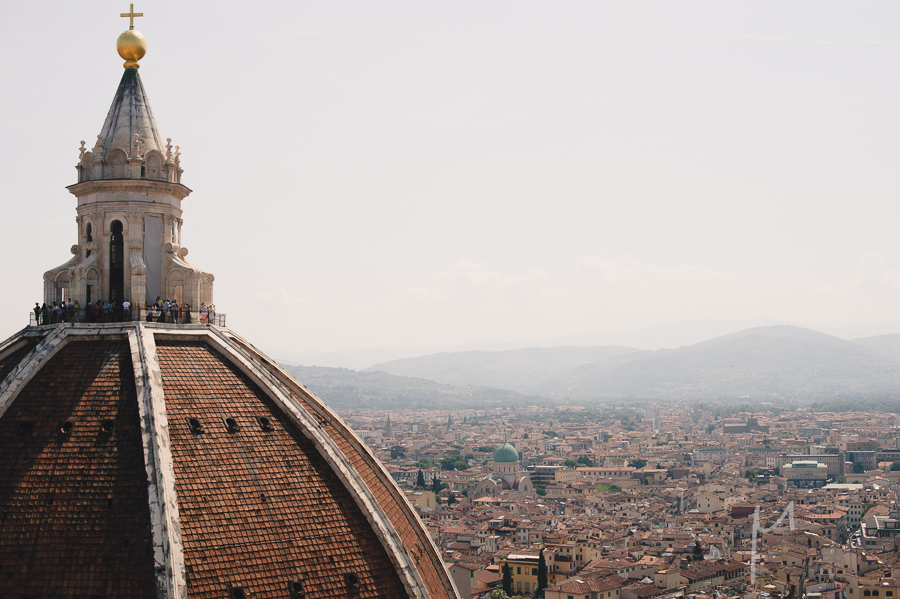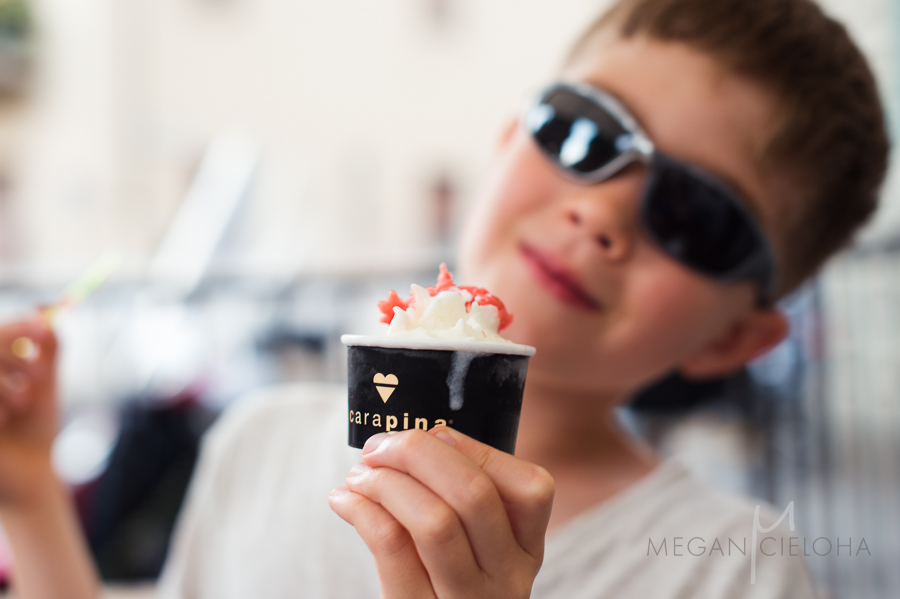 After nap time and an easy pasta dinner in the apartment, we all walked to an artisinal gelato shop and enjoyed a treat.
---