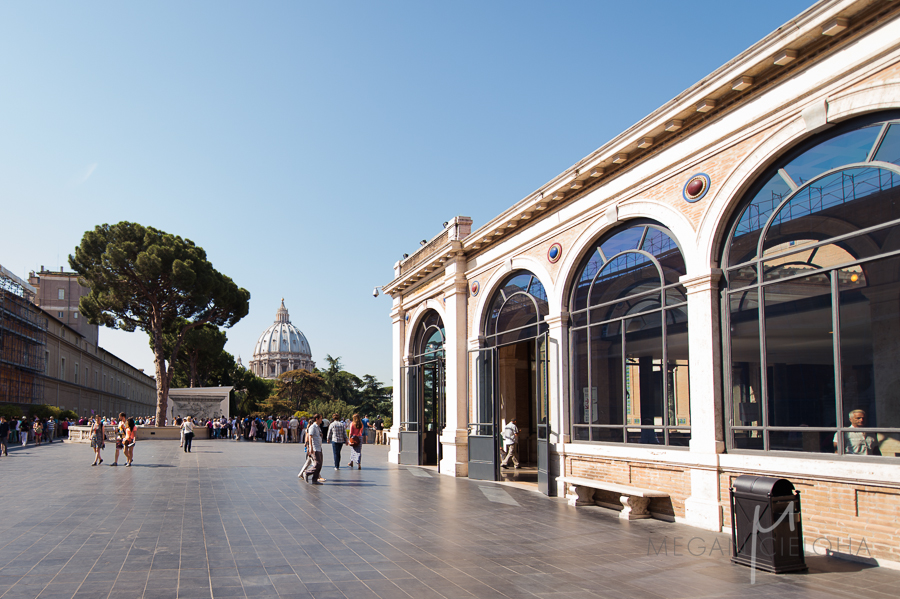 Looking down the courtyard of the Vatican Museum towards the dome of St. Peter's. Amazingly, the museum buildings extend that entire distance. It is a long walk!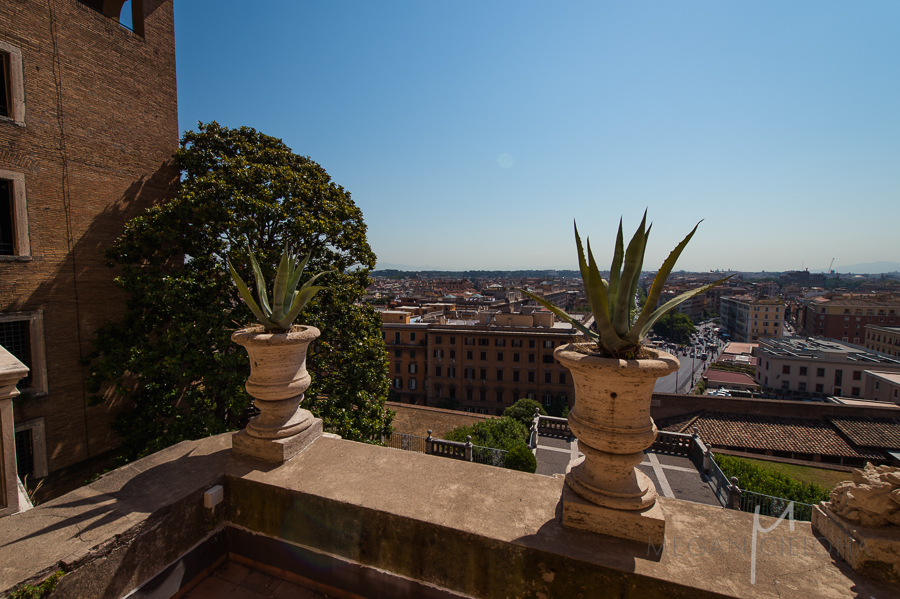 Hanging out a window, trying to catch a breeze while looking out over the beauty of Rome.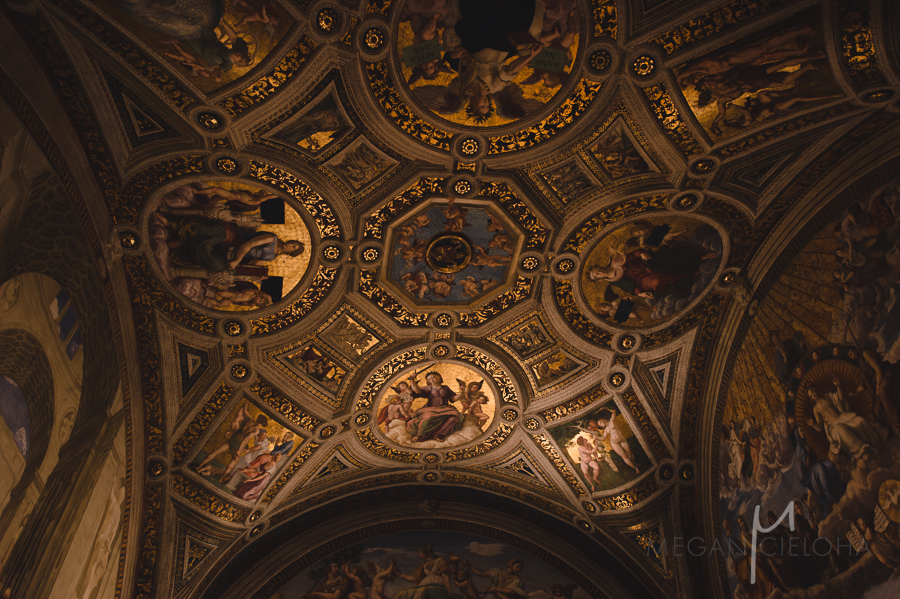 Shortly before the Sistine Chapel are the Raphael rooms. The detail is incredible and the paintings seem to glow from within.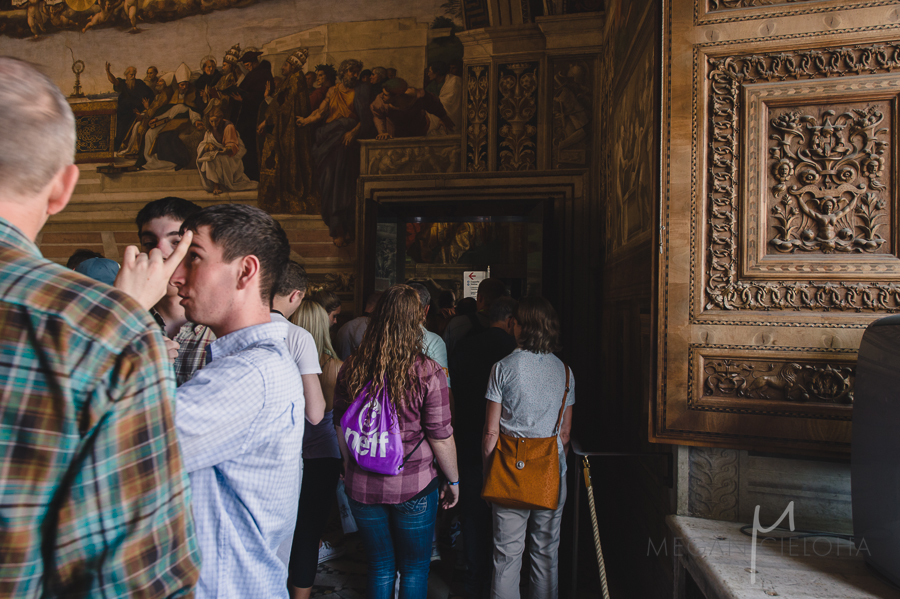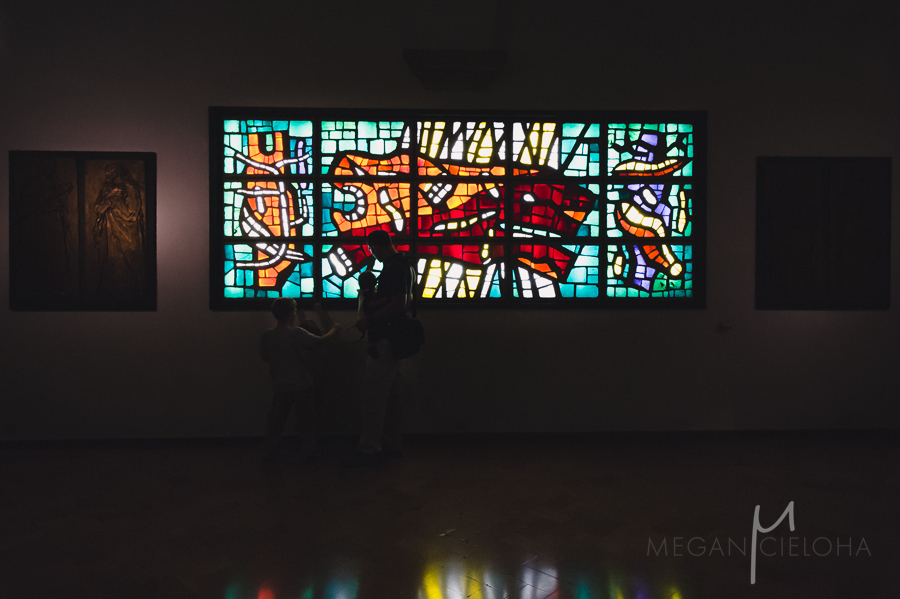 We lingered in the modern art area directly before the Sistine Chapel for several minutes. In this area (and only this area!) the air conditioning was working superbly and there were no crowds. If you're headed to the Vatican, this is a great place to plan a for a breather before continuing on into the crowded Chapel.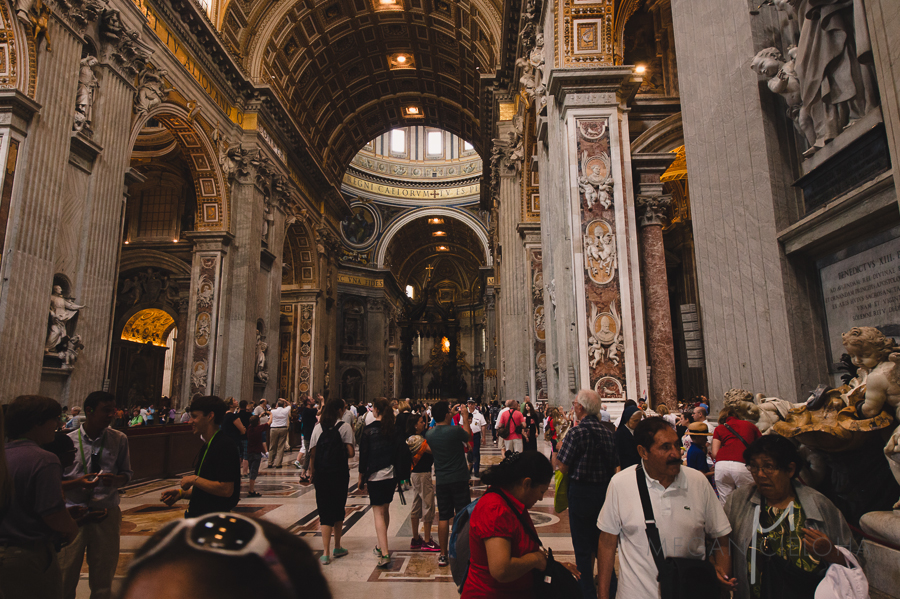 After the Sistine Chapel, we followed a Rick Steves' tip and headed out of the side exit in order to travel down some stairs and arrive directly at the front portico of St Peters'. If you ever feel the need to spend time amongst many (many) people, book a trip to view the major sites of Rome!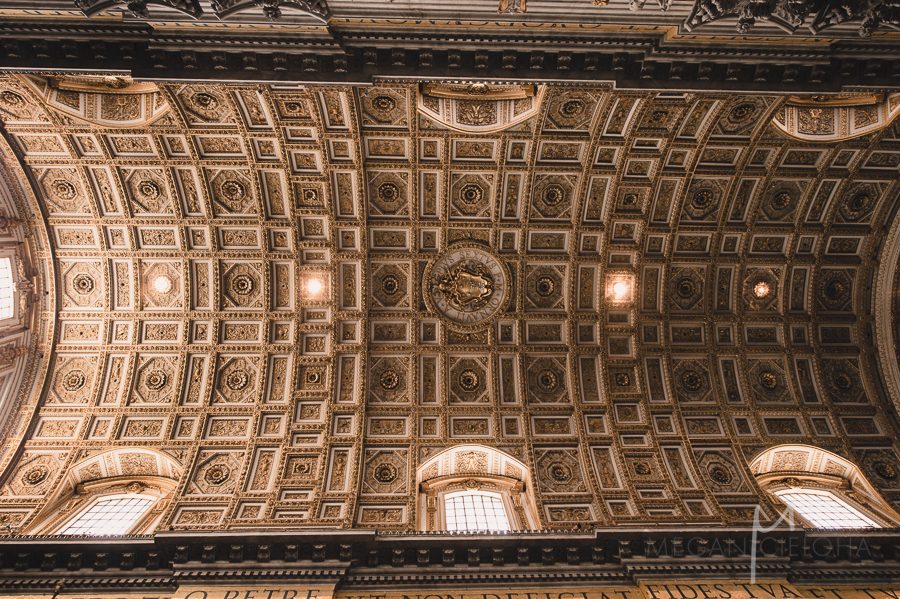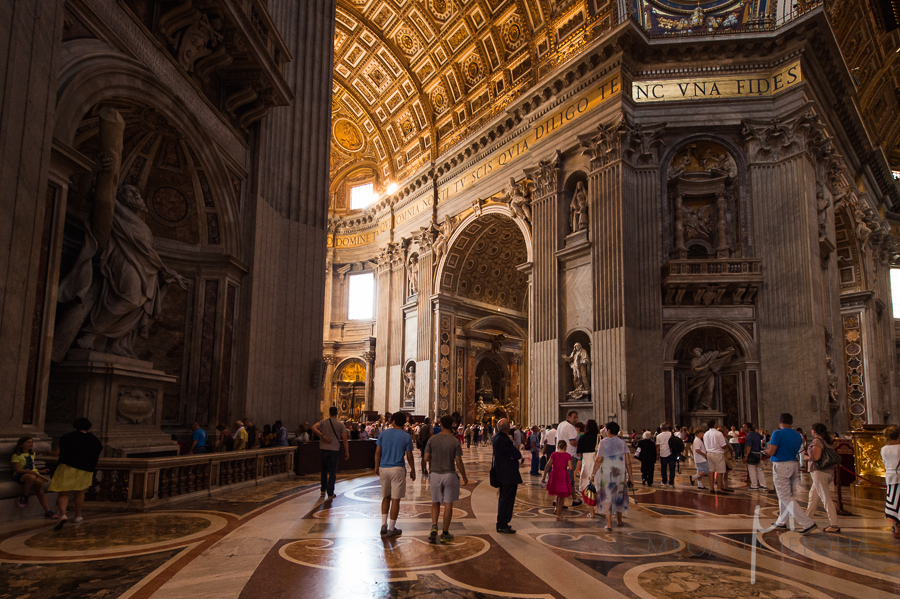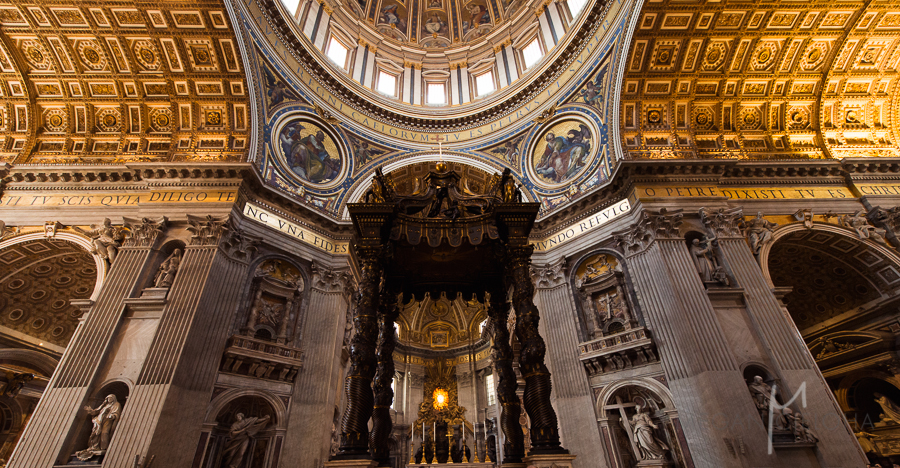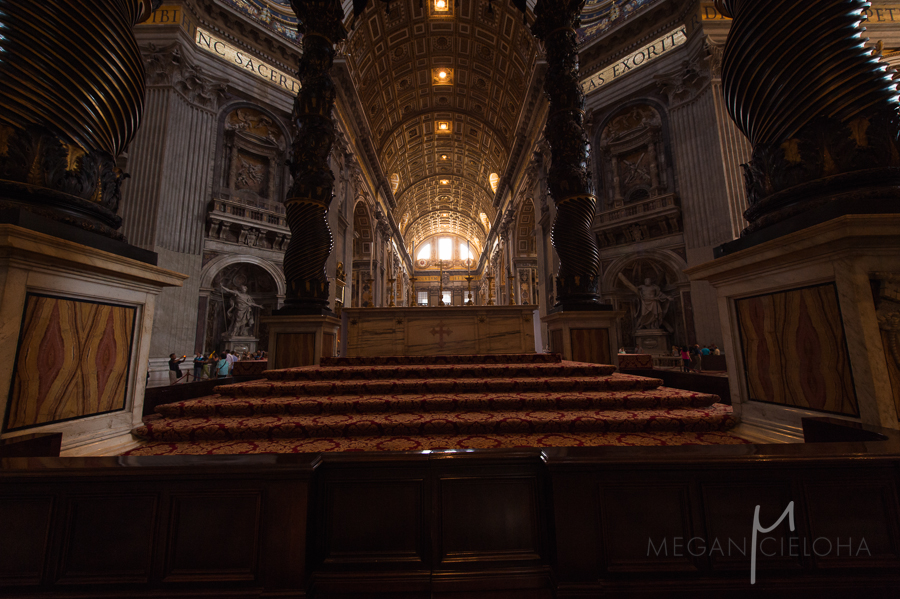 This felt like a 'Pope's eye view' to me.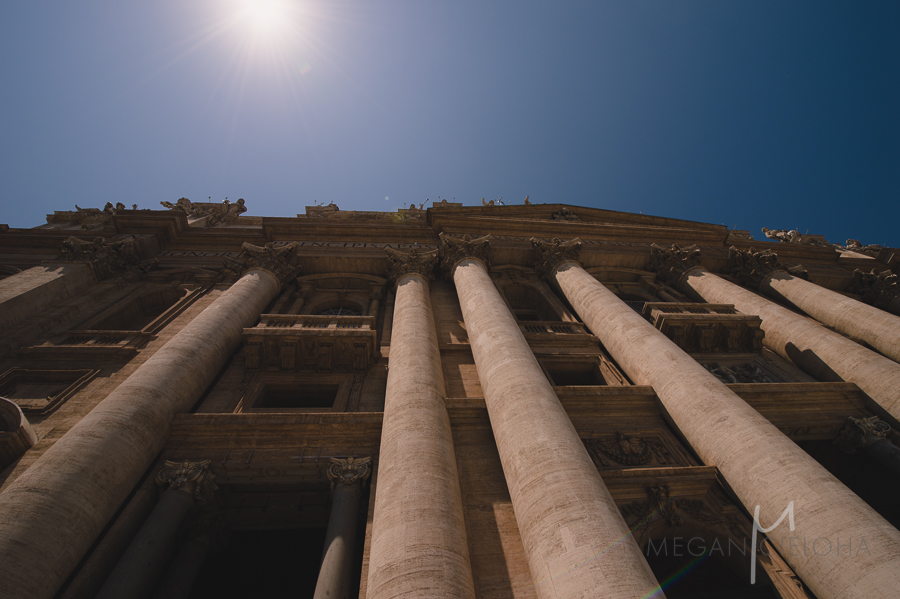 ---