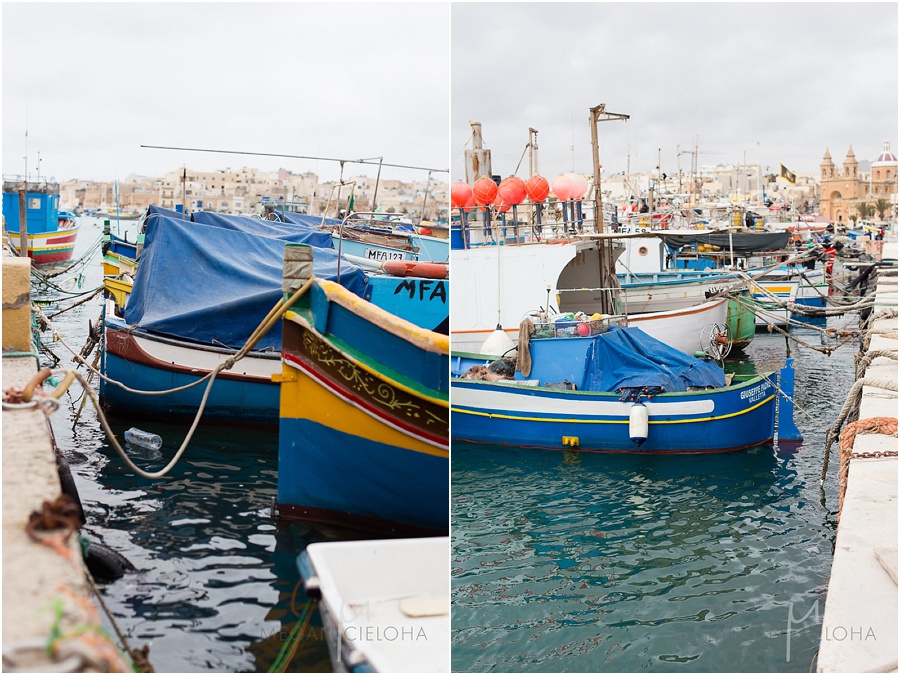 Marsaxlokk is a fishing village located in the Southeastern region of Malta. We signed up for a tour to take us to the weekly Sunday market near the docks and the second portion of the tour was to take us out for a boat ride to the Blue Grotto. The colorful boats, called 'Luzzi,' above are the traditional fishing boats of the islands and are still widely used today. Many Luzzu are fitted with a pair of eyes on the bow of the vessel. These are placed in belief that they will help to alert the owner of the boat to dangers out at sea. Earlier this year, we read the book The Story of Ping and the main character lived on a "wised eyed boat on the Yangtze river." As soon as we saw the eyes on the boats, Isaac lit up with excitement "Look, Mama! Just like Ping's boat!" The real life connections to children's literature that Europe offers has been one of my favorite things about our experience here, so far.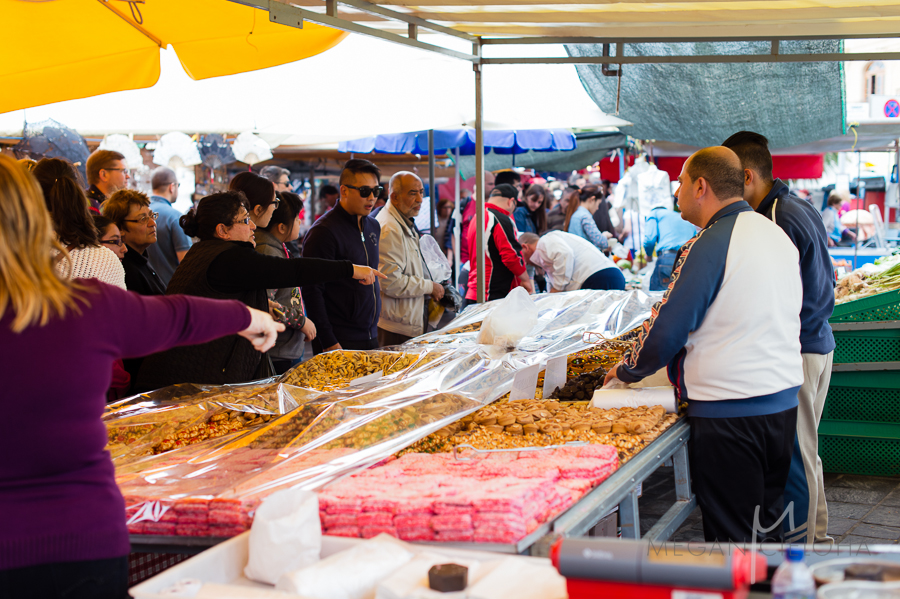 Although Maltese speak English, our very American English identified us as foreigners immediately. At this stand we purchased several baked goods (all wonderful!) but the proprietor slipped several pieces in to our order that we did not ask for, but did pay for. Oh well, perhaps she knew we'd like them. We did.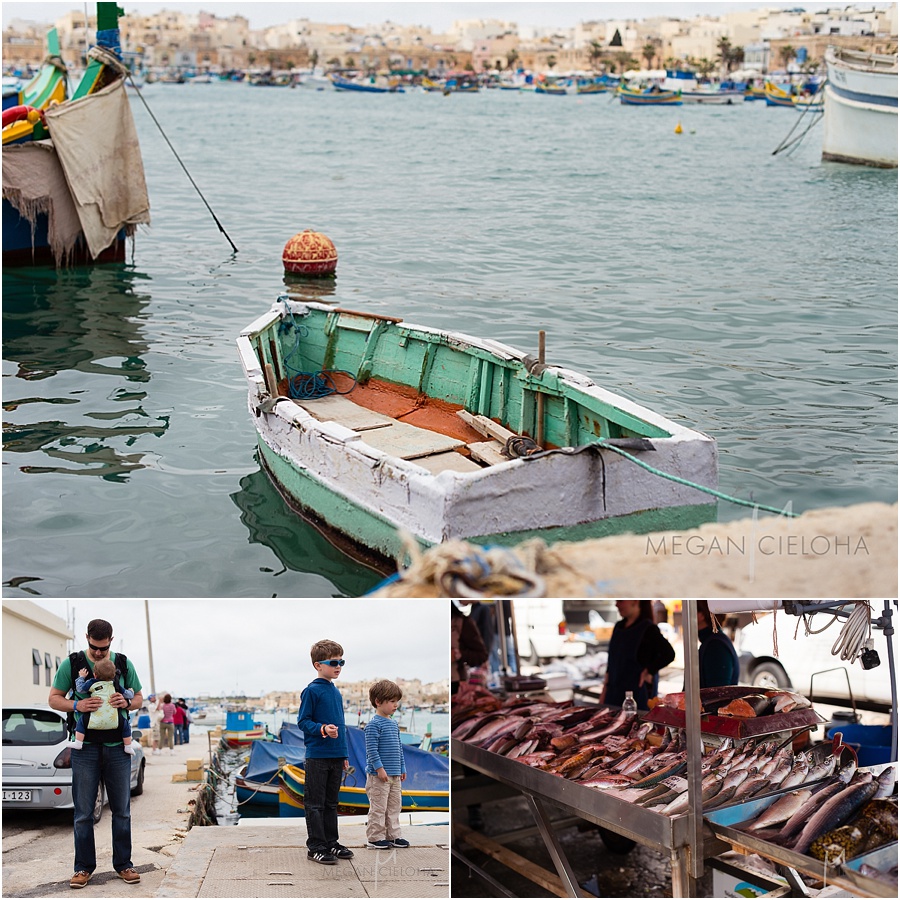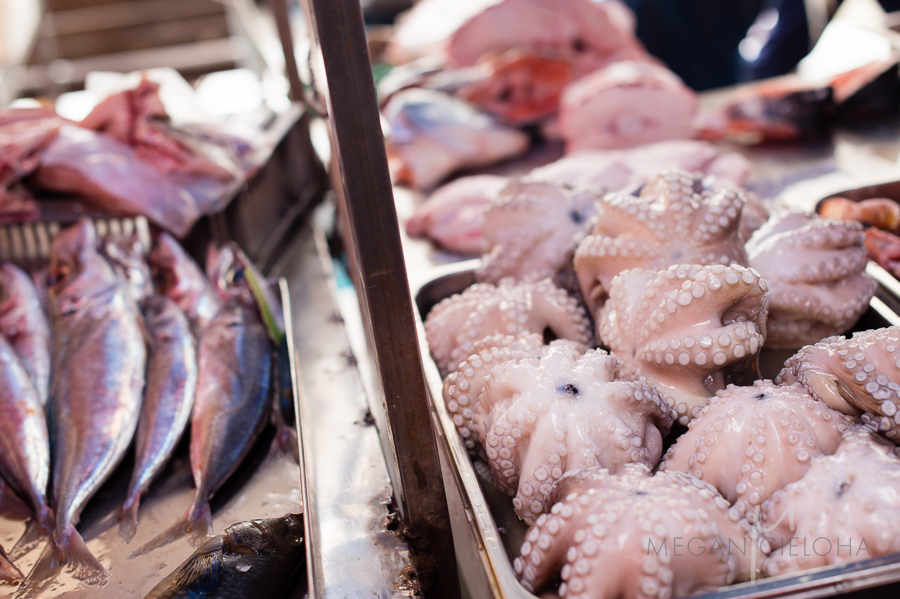 The seafood was incredibly fresh. Staying in a hotel, we had no need for larger fish (not to mention we didn't want to carry it with us on a hot tour bus for several hours!) but we did purchase prawns in a light garlic-parsley oil to snack on as we walked. I'm not sure I've ever described prawns as sweet before, but the prawns of the Marsaxlakk market had a definite organic sweetness to them.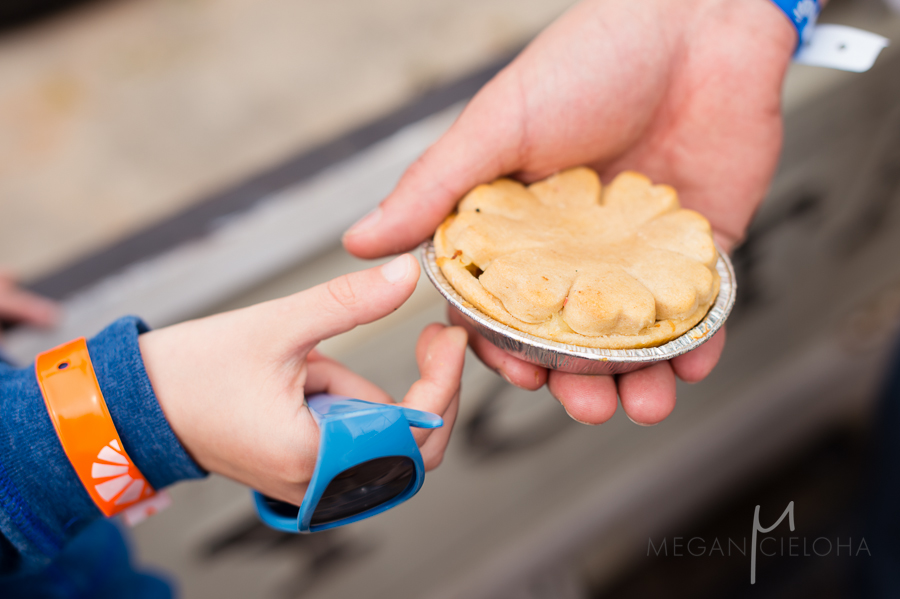 Apple hand pie? Yes please.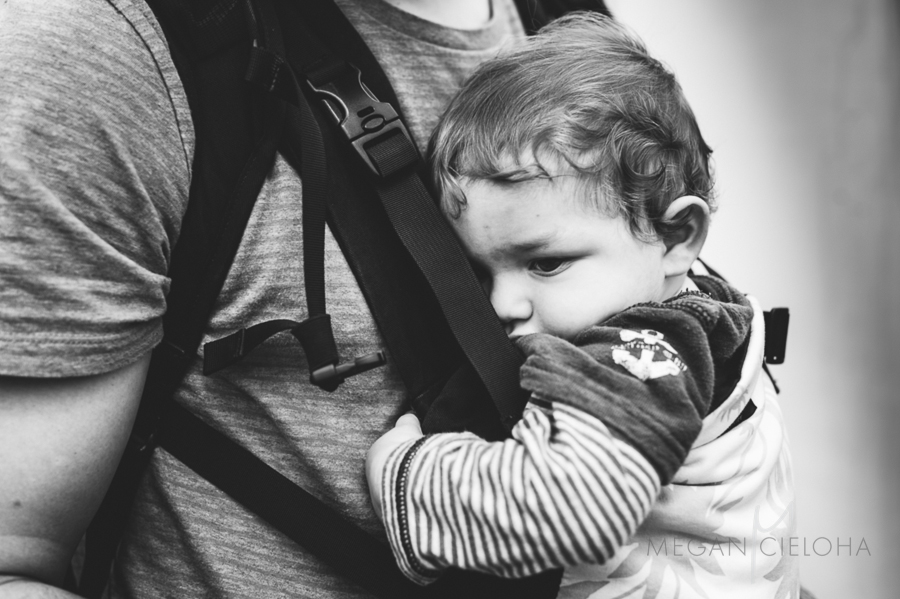 What a trooper. He loves his Dada, too.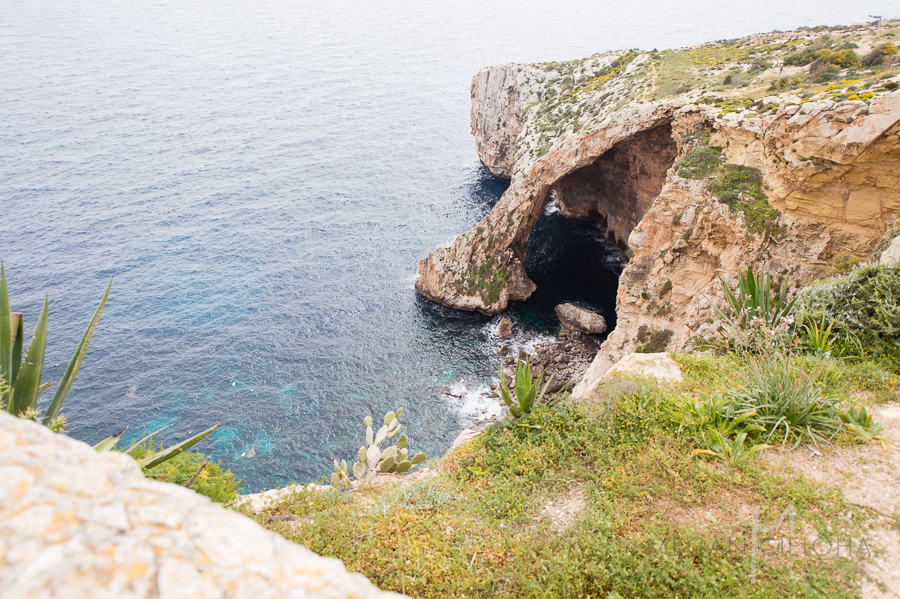 The best view of the Blue Grotto that we were to get that day. Although the weather was relatively calm, the sea was too rough to safely operate the small  boats in. We were all sad to miss that experience, but maybe we'll be back. Or perhaps we'll visit one of the other Blue Grotto sites in Italy!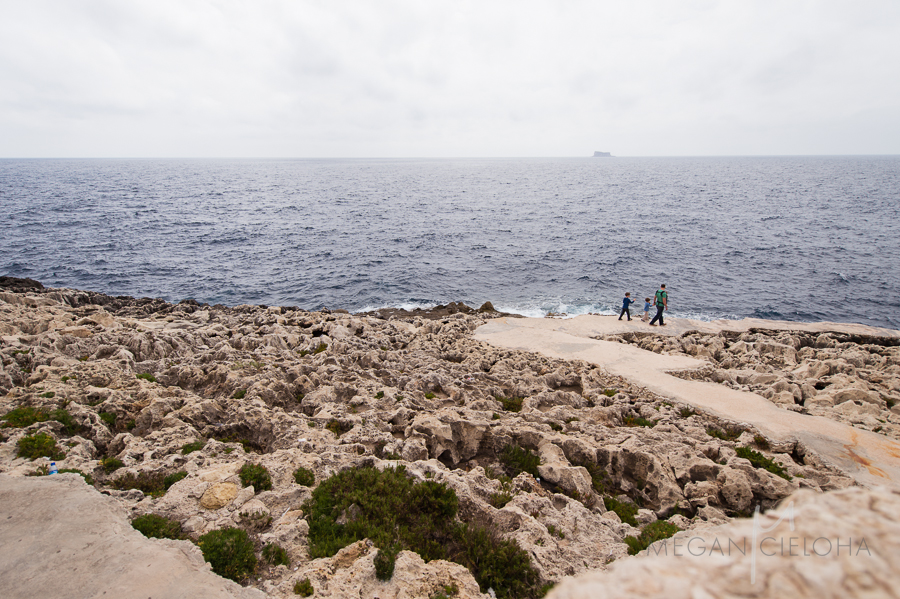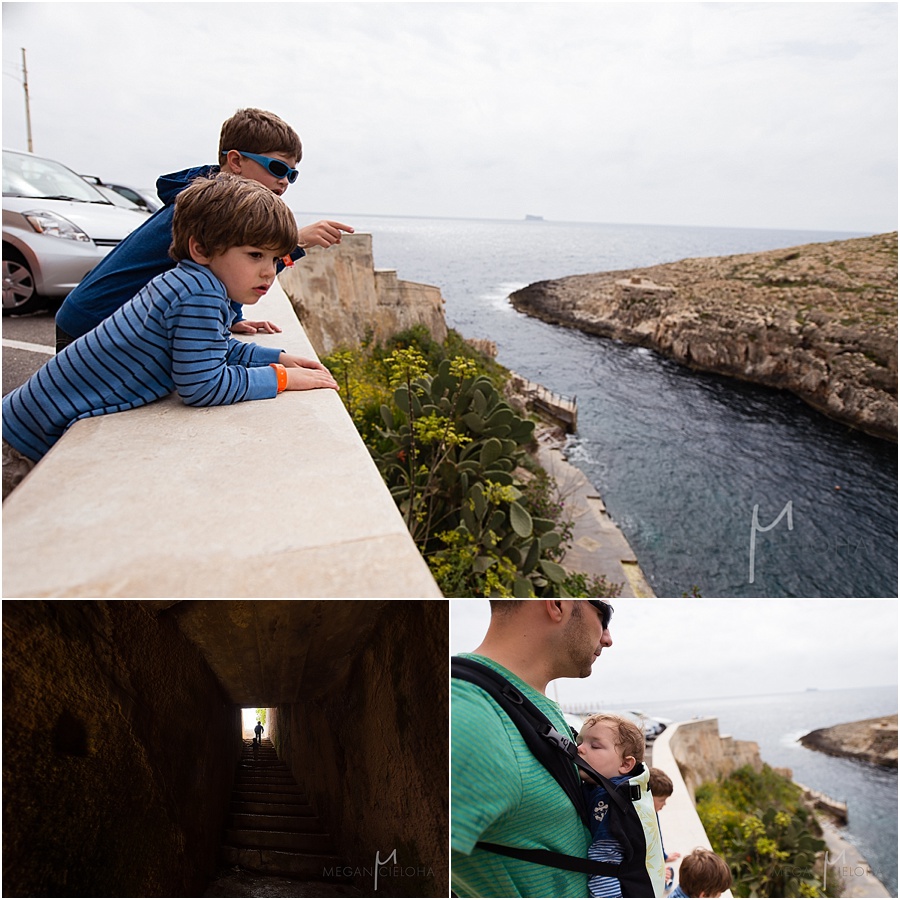 ---