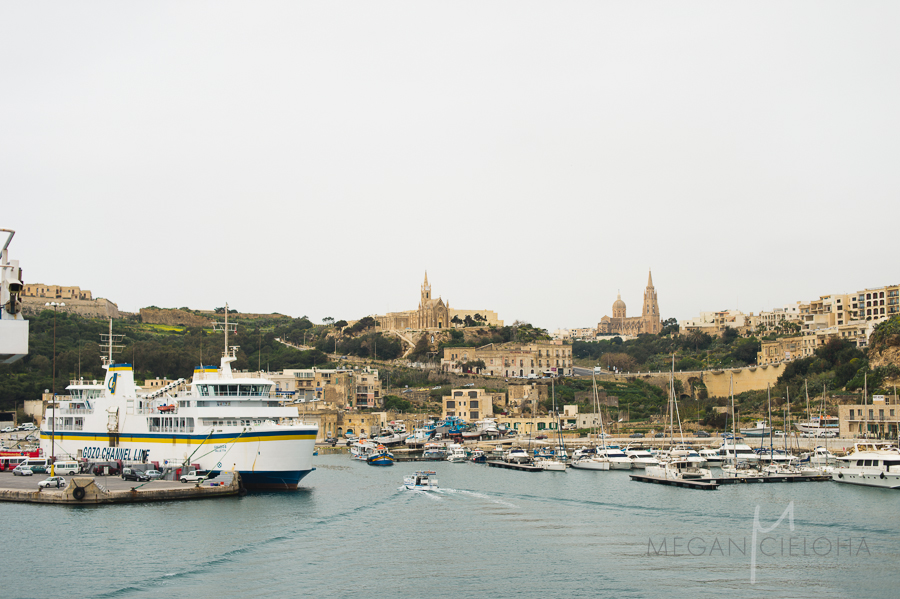 We joined a 9 hour (ambitious, weren't we?) tour to Gozo. First, we boarded a bus with about 22 other tourists and drove to the port where we waited for the next ferry across the bay to Gozo, the second largest Maltese island.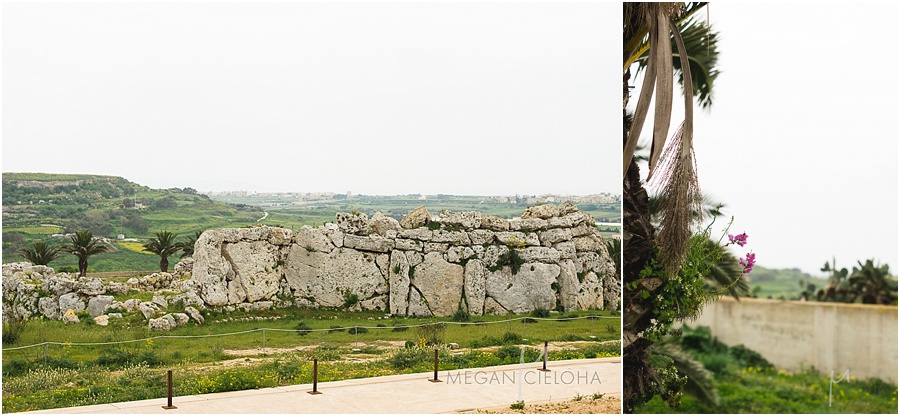 After we completed the crossing and boarded a new bus we drove out to the Ggantija Megalithic temple near Xaghra. In use between 3,000-2,000 BC, older than Stonehenge and the Egyptian pyramids, the temple was built by the matriarchal society that dominated Malta at the time. Interestingly, there were no records of weapons and the temple may have been used for purposes relating to childbirth.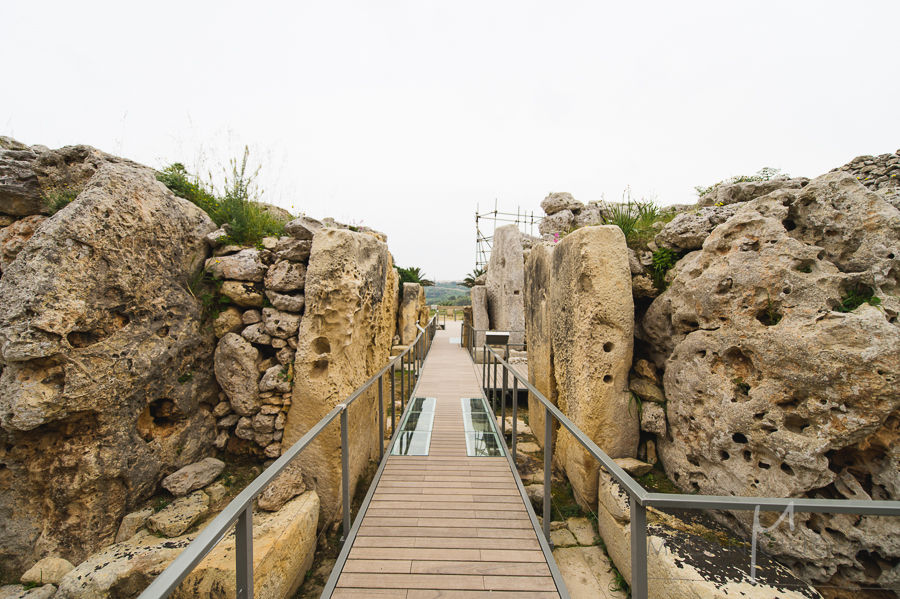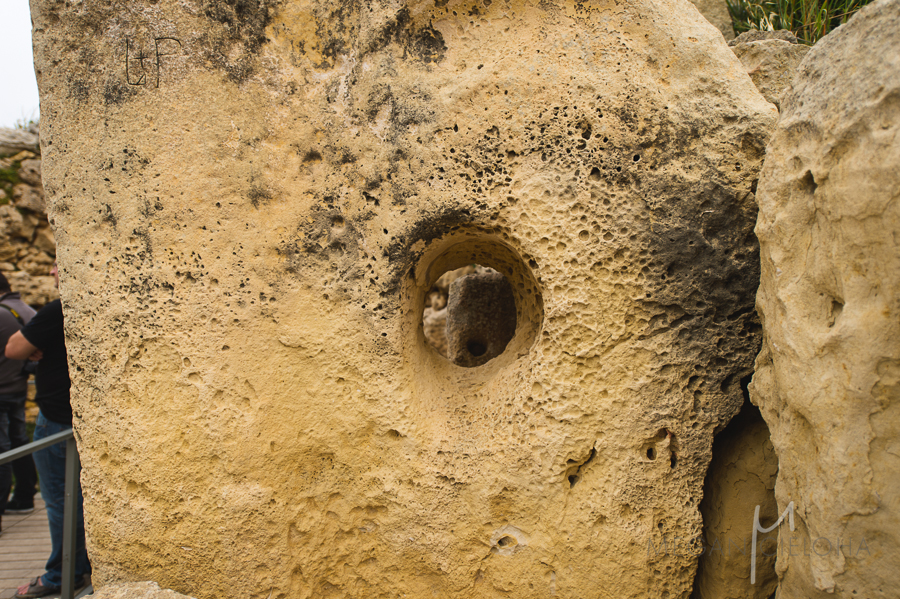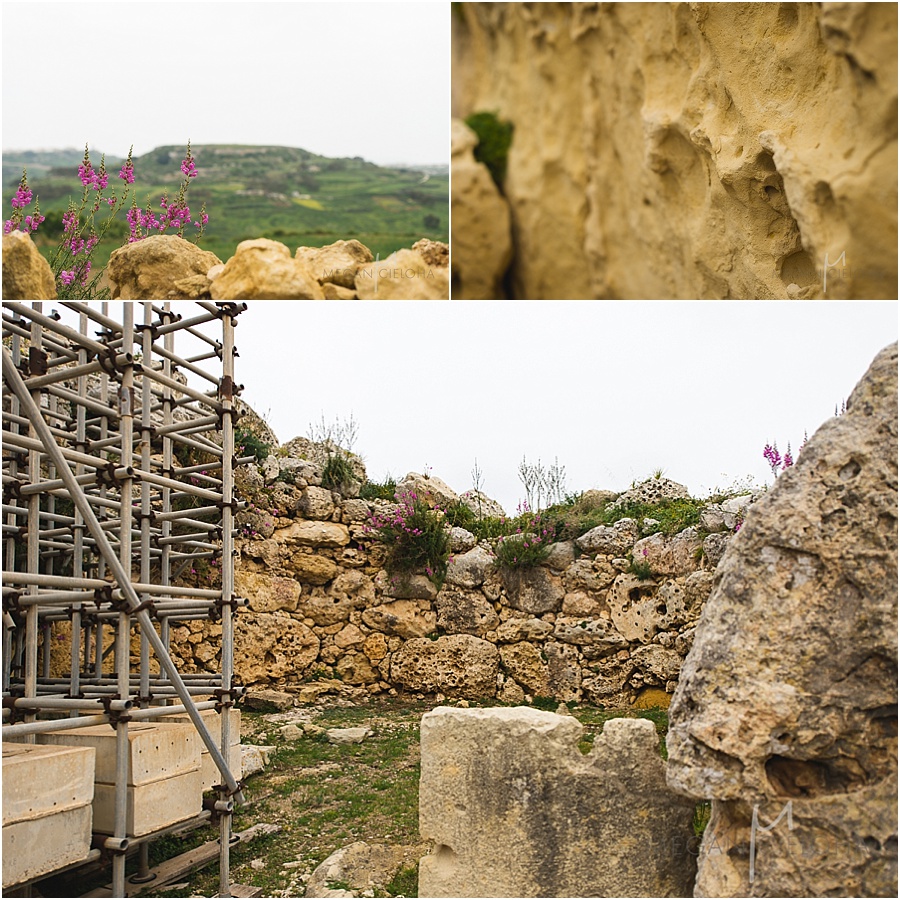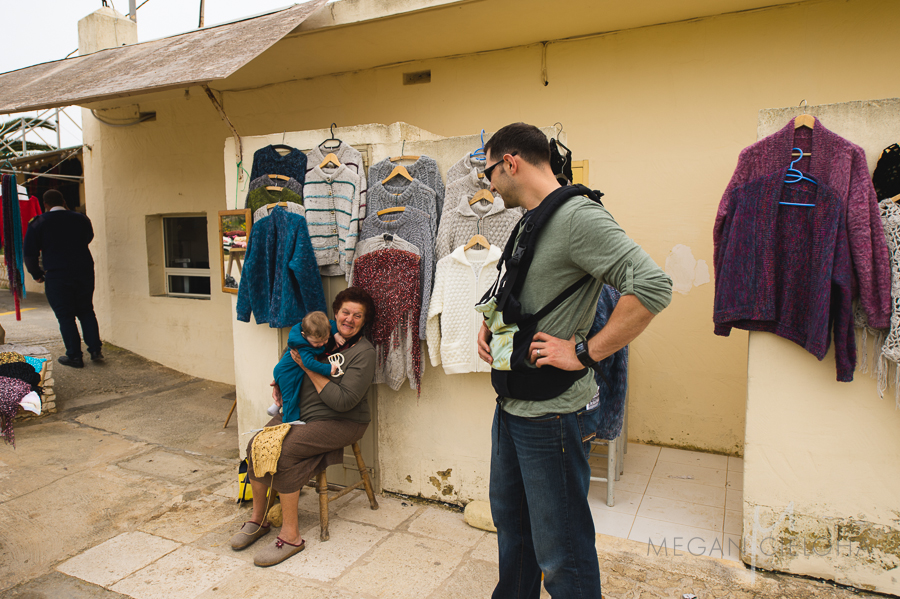 As usual, everyone likes a baby!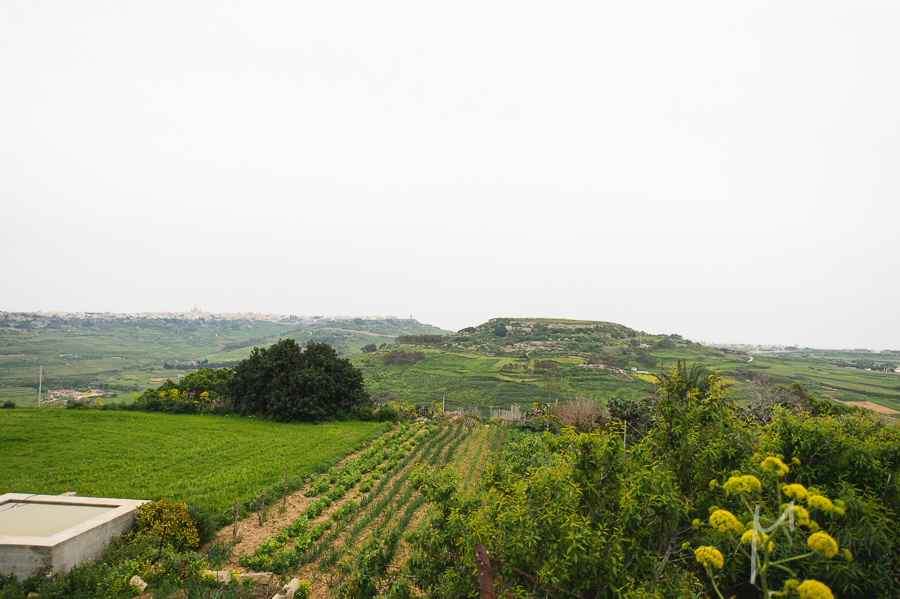 Farming is still an individual, or family, pursuit. Gozitans are proud of the soil of the island, and retain it by continuing to use stone walls to protect against the near constant winds off of the ocean. The landscape is broken up into hundreds of small plots with neatly tended rows of produce. Tomatoes and potatoes are the only export crops of Malta.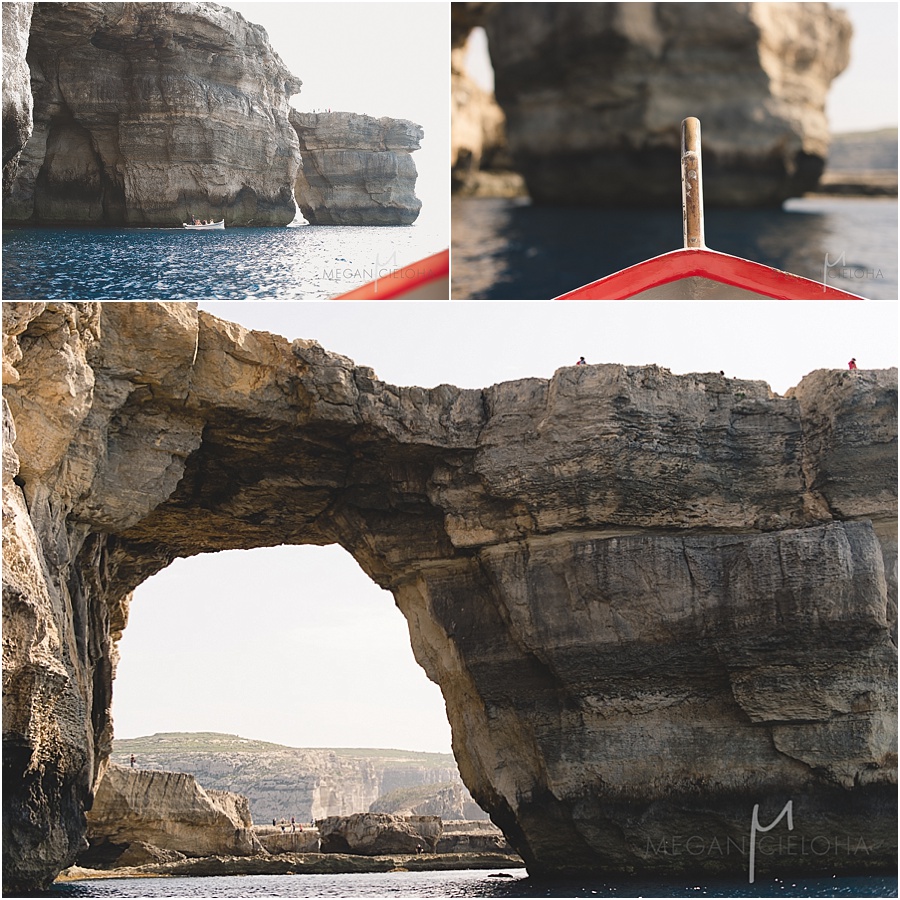 This is the Azure Window. Referred to as a "geological mistake" by our tour guide, scientists predict that the arch will crumble within 10 years' time. The trip out on a little boat to see the Window up close, as well as many small caves and rock formations was one of the highlights of the trip for our little guys.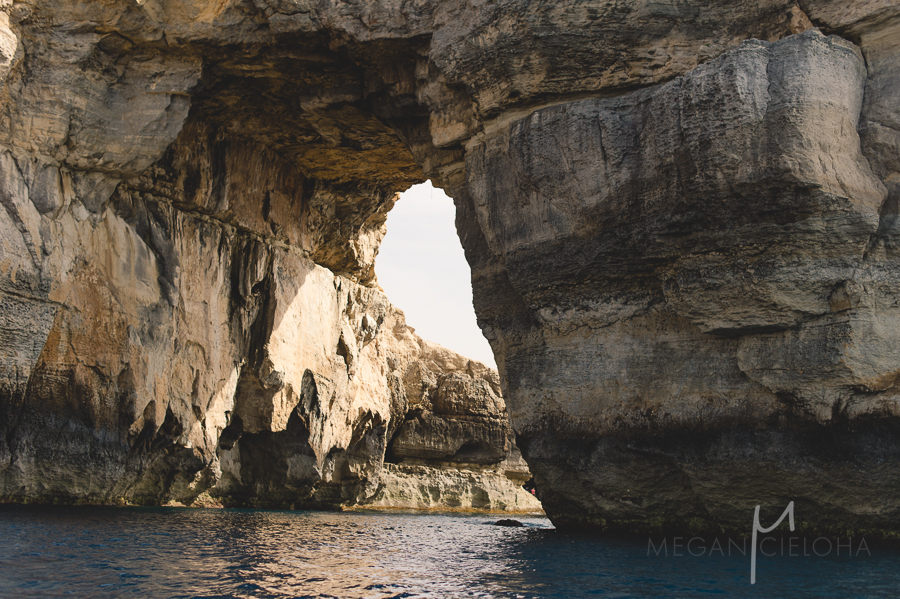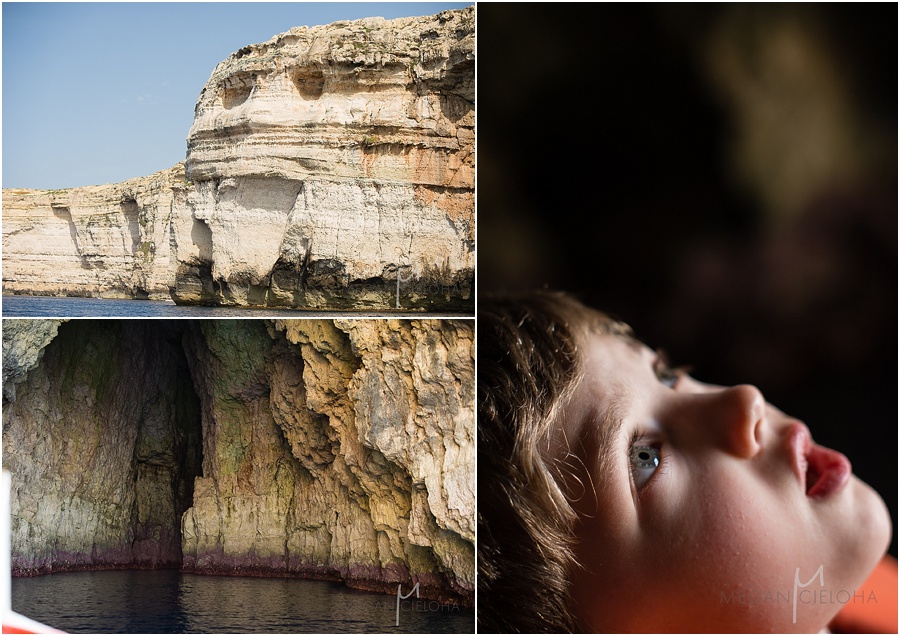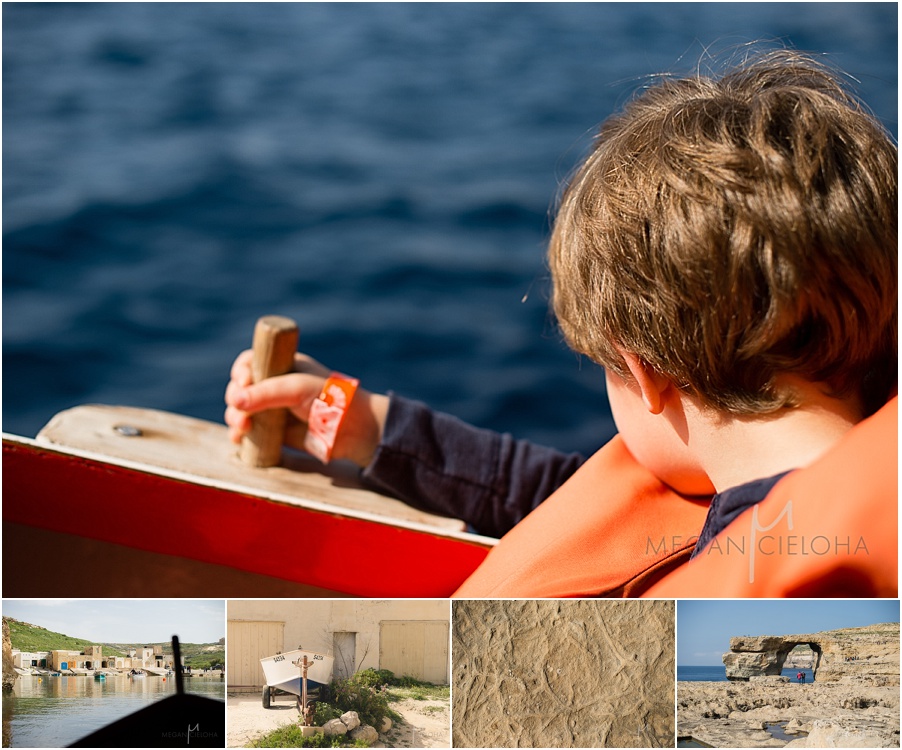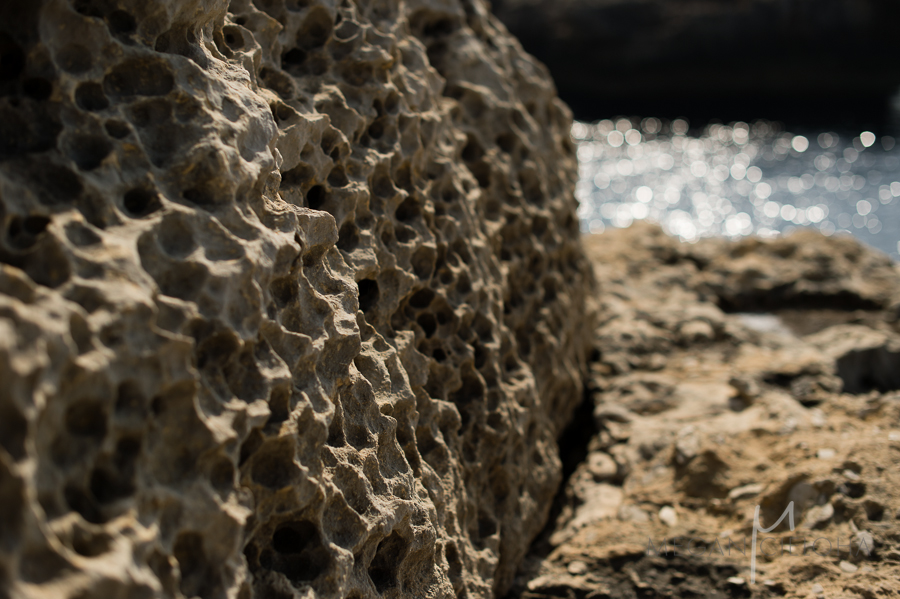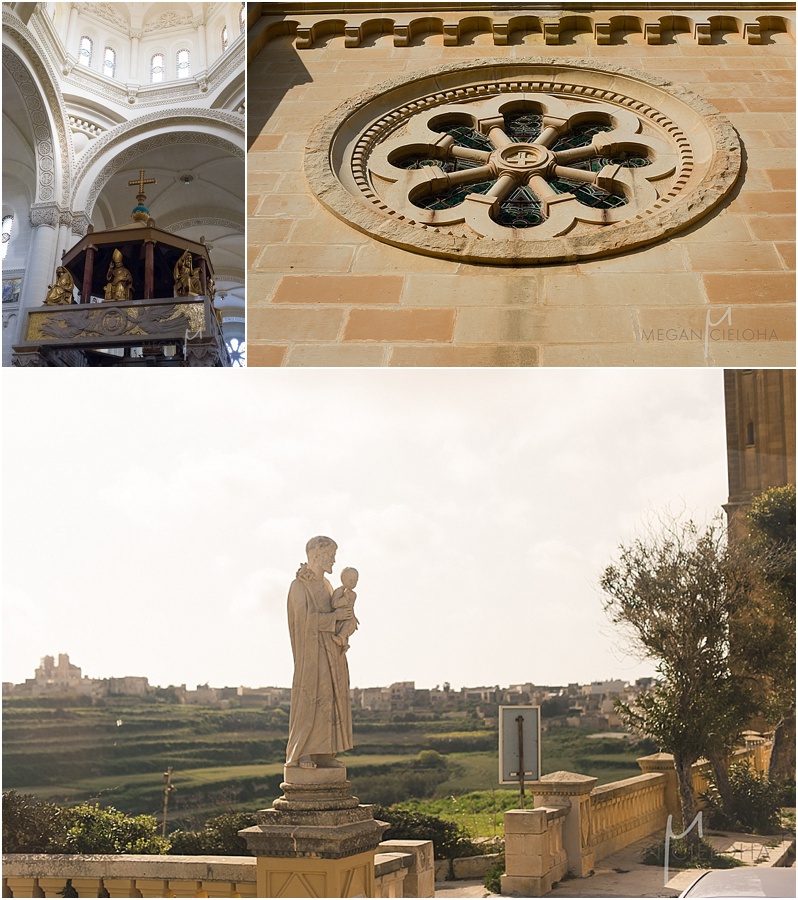 Each village has its own church complete with a large dome. The church above is The National Shrine of the Blessed Virgin of Ta' Pinu. Finished in the 1930s, it is believed to be an extremely holy place, with many making pilgrimages to seek the intercession of the Blessed Virgin Mary.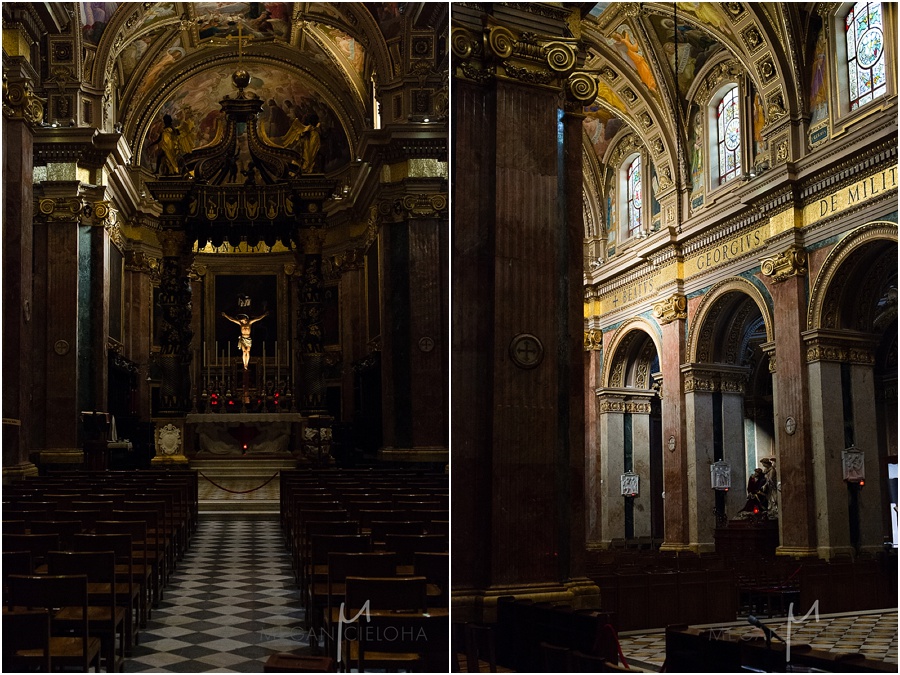 The parish church of St. George in Rabat. Originally built before 1450, the basilica, in its present state, saw the commencement of construction in 1672.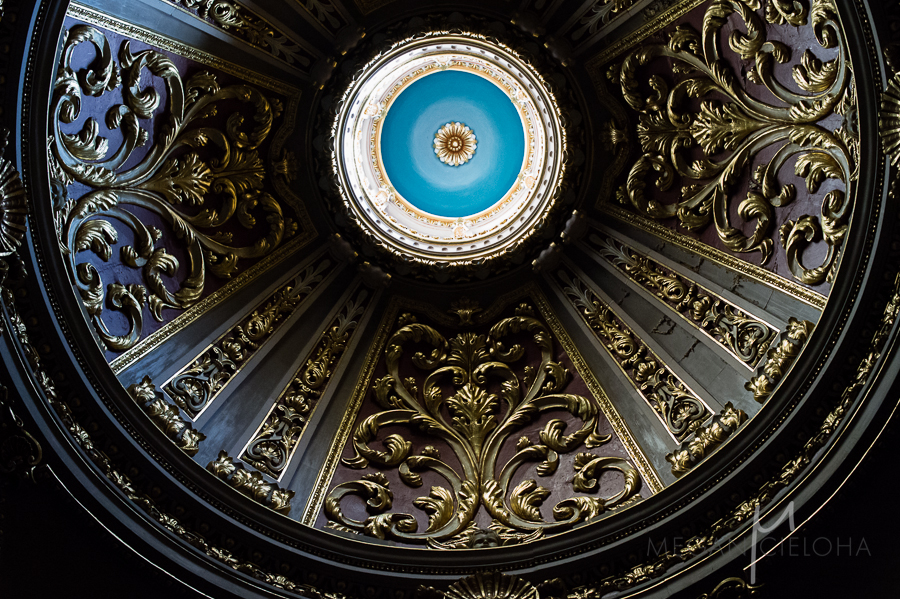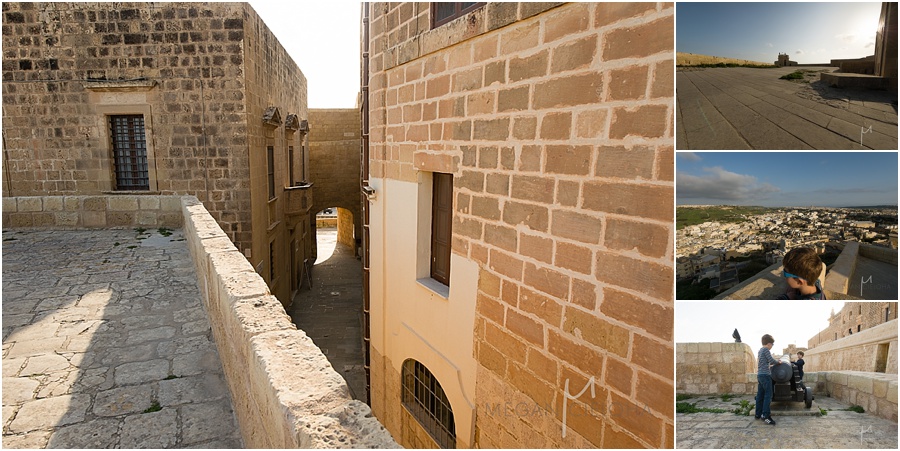 Up the hill from the Basilica of St George in Rabat is the original fortified capital of Gozo, The Citadella. Originally built around 1500 BC, much of the city is in ruins, but a large portion has been restored. Only a handful of people now live within the fortress (mainly church personnel) although the entire population of Gozo (5,000-6,000 at the time) took refuge within its walls during a 1551 AD Ottoman attack. All but approximately 300 citizens were eventually captured and sold into slavery.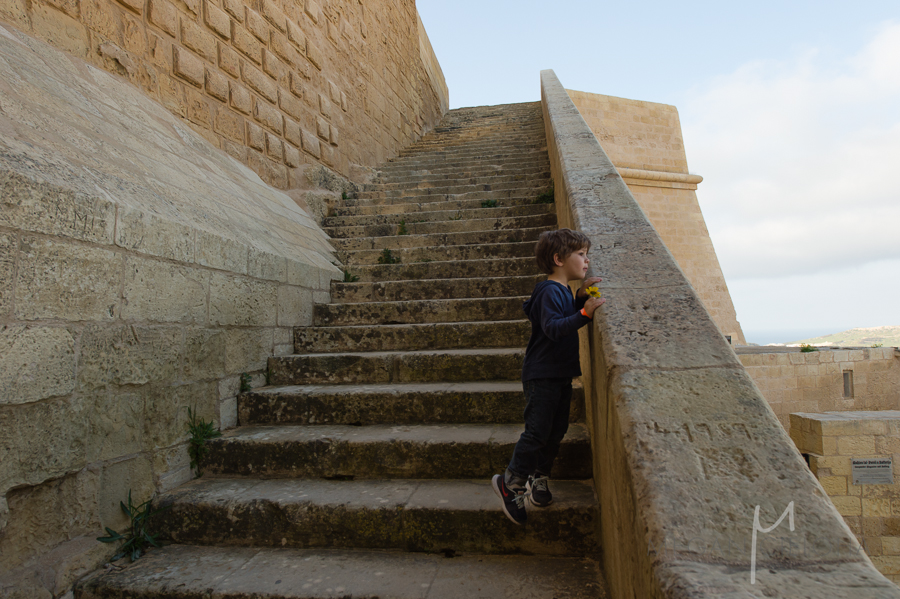 Gozo is an island rich in history and culture. Its relatively small size means that its possible to explore the majority of the sites within a day or a weekend. If you're headed to Malta, I'd definitely recommend planning to see Gozo while you're on the islands. We hope to go back again before we leave the Mediterranean.
---