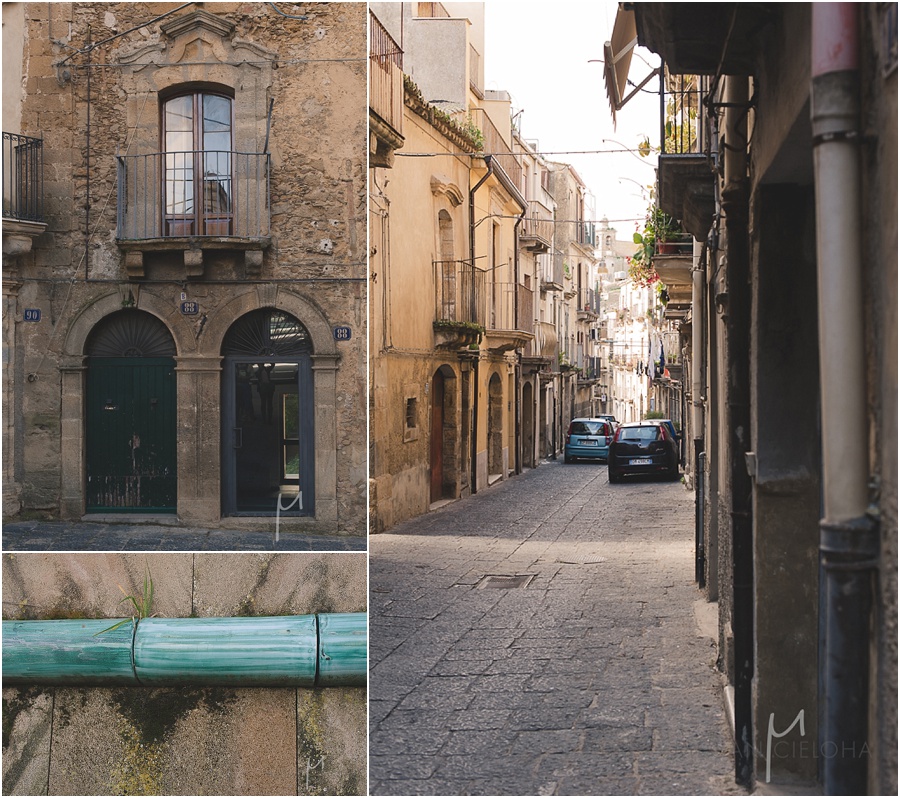 Caltagirone is a quiet town in the Southeastern portion of Sicily. About a 40 minute drive from us, it is well known for quality ceramic work and it's 142 step staircase in the older portion of town. This town is very pedestrian friendly with the added benefit of free, easy (minivan accommodating) parking on the outskirts of town. We visited on a Wednesday mid-morning and saw perhaps 2 other tourist families besides ourselves. It was lovely to experience the town on our own time and terms.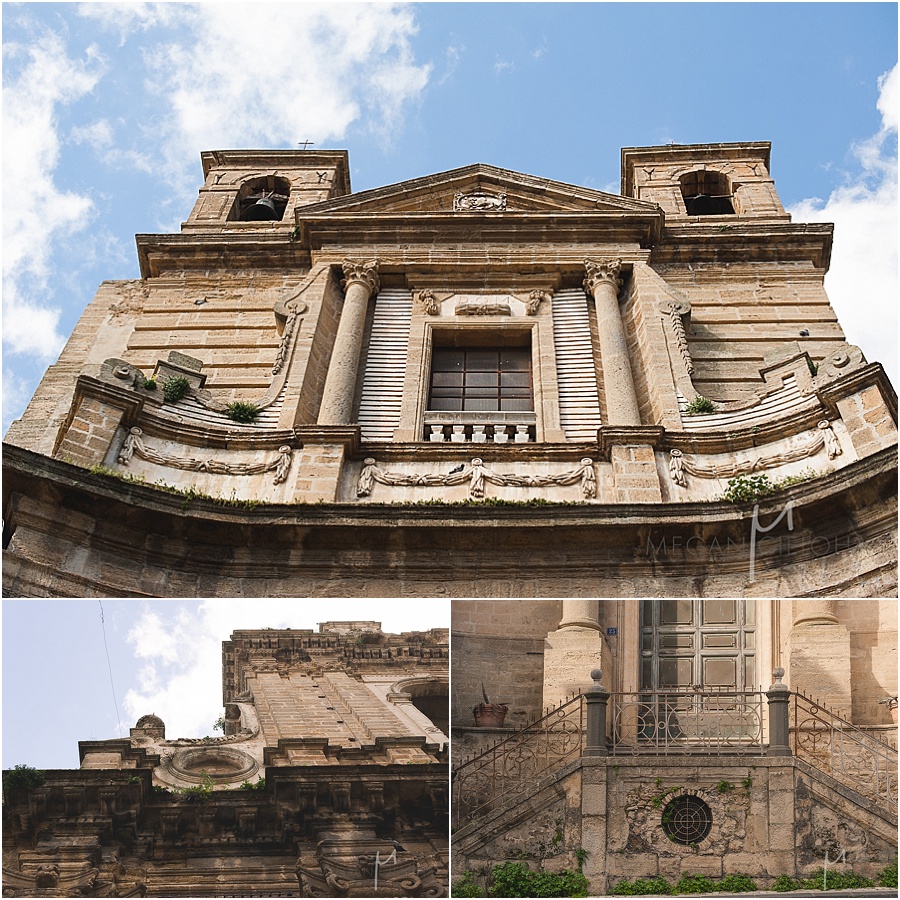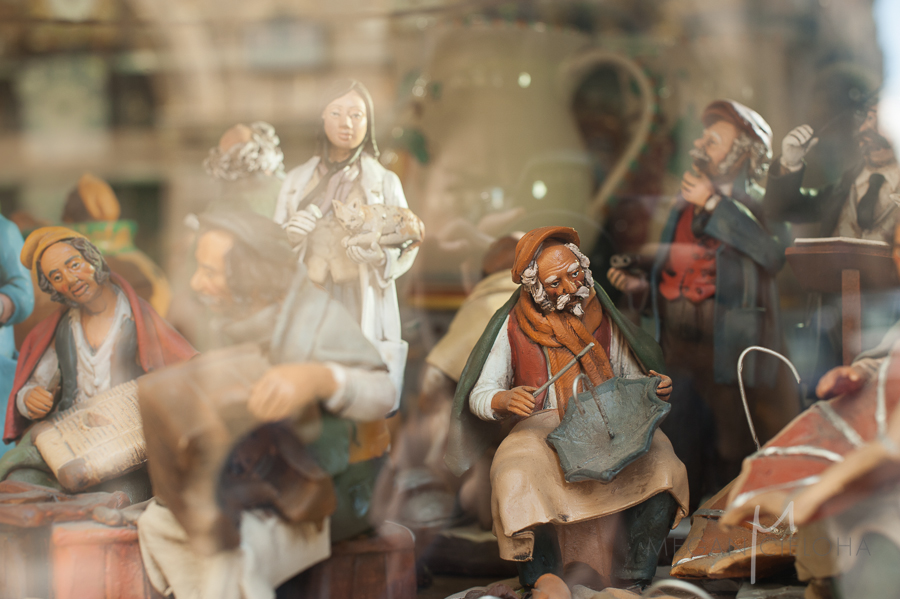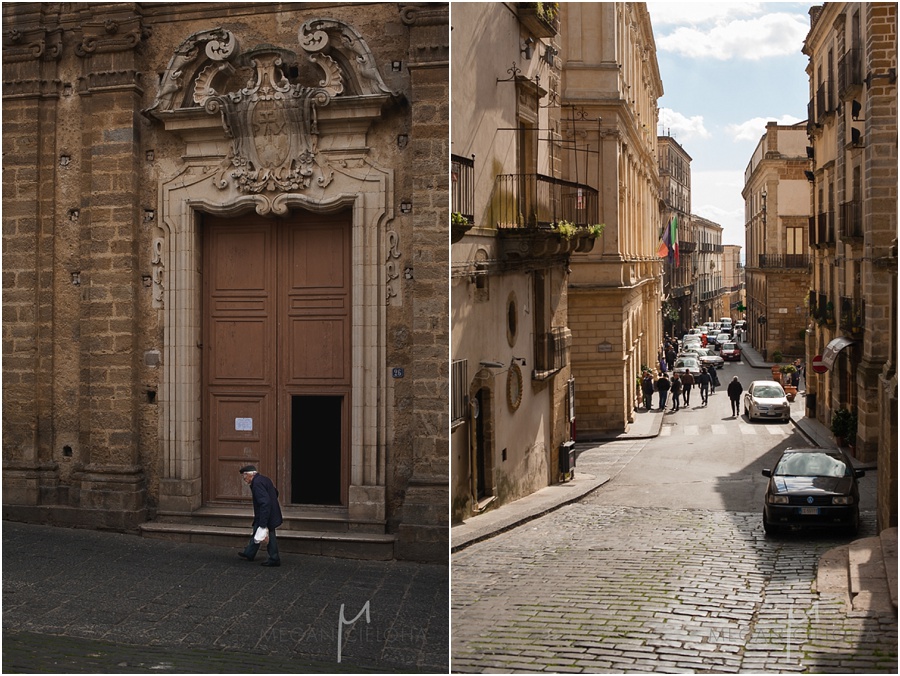 Google maps was fantastic at getting us to the parking area… walking directions to the Scala (stairs) and Duomo were much less desirable. We started out in the direction that seemed best but ended up a little lost. After a few map reorientations we got ourselves close to the Duomo when a local Sicilian, who spoke no English gestured for us to follow him. "Scala?" he inquired. "Si, grazie," I replied. Up one set of stairs and across a street or two and we were soon in the central piazza right next to the base of the stairs. Groups of men stood about in small clusters, talking, smoking and watching as pedestrians milled about the square… much the same as you'd find in any other piazza in Sicily during the late morning hours. We ducked into a Bar to order a few pastries and an arancino and then made the climb to the top of the stairs.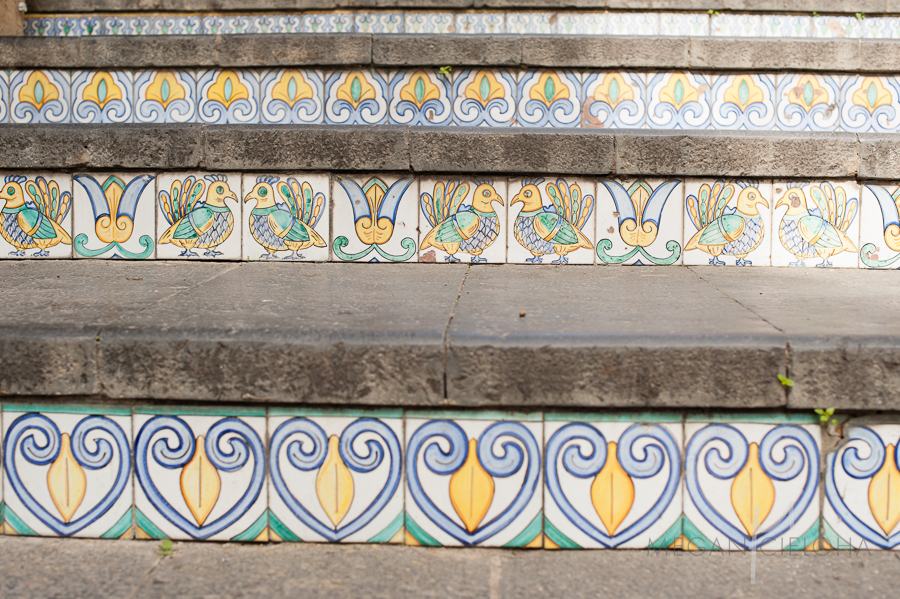 Each riser on the staircase features a different design of hand painted tile.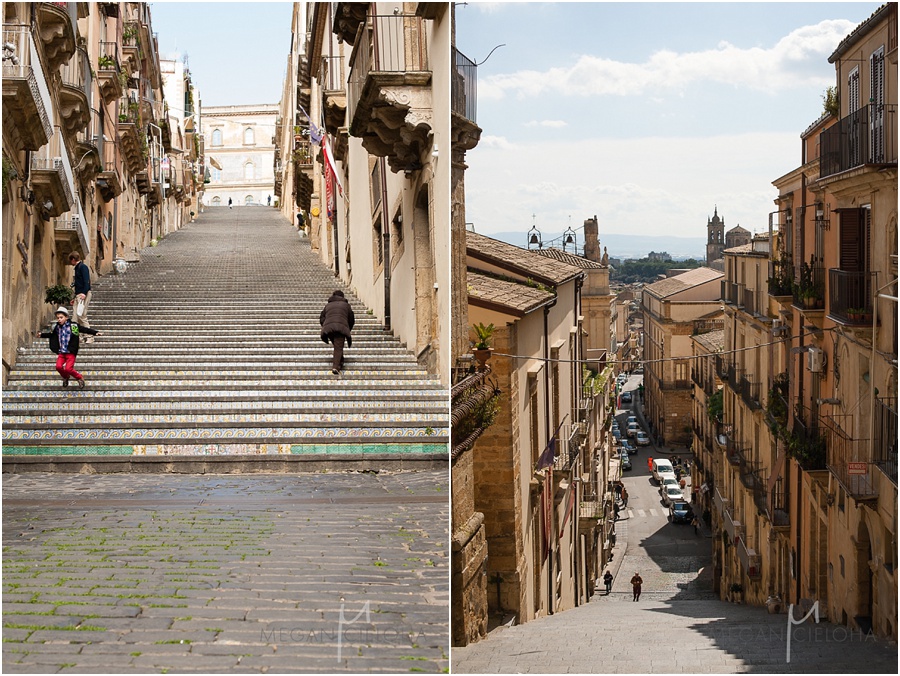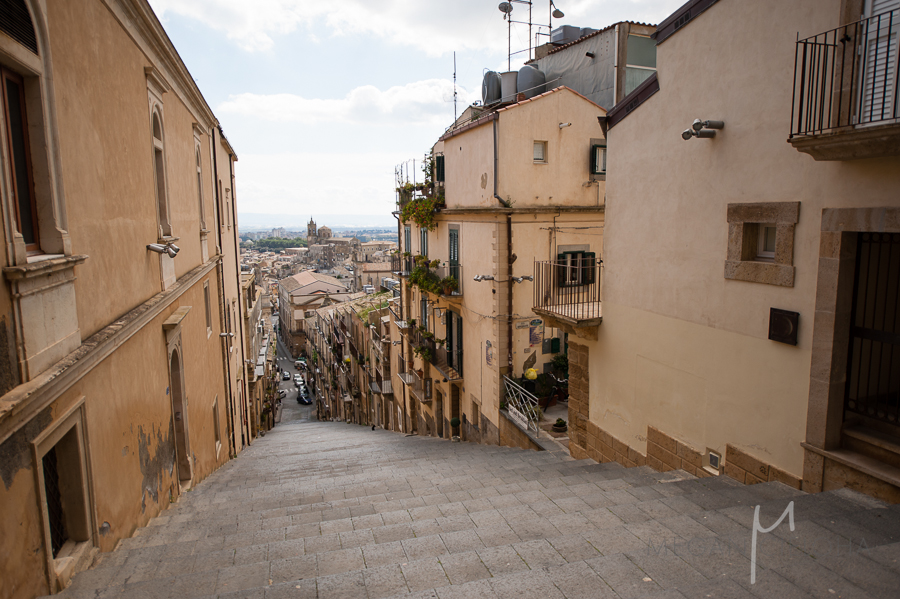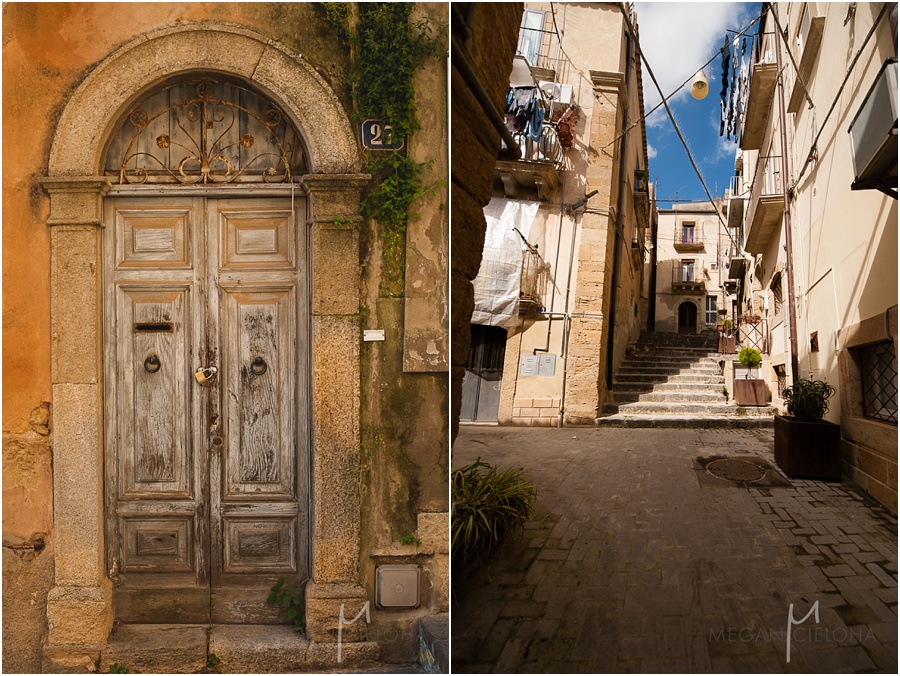 Pose of his choosing…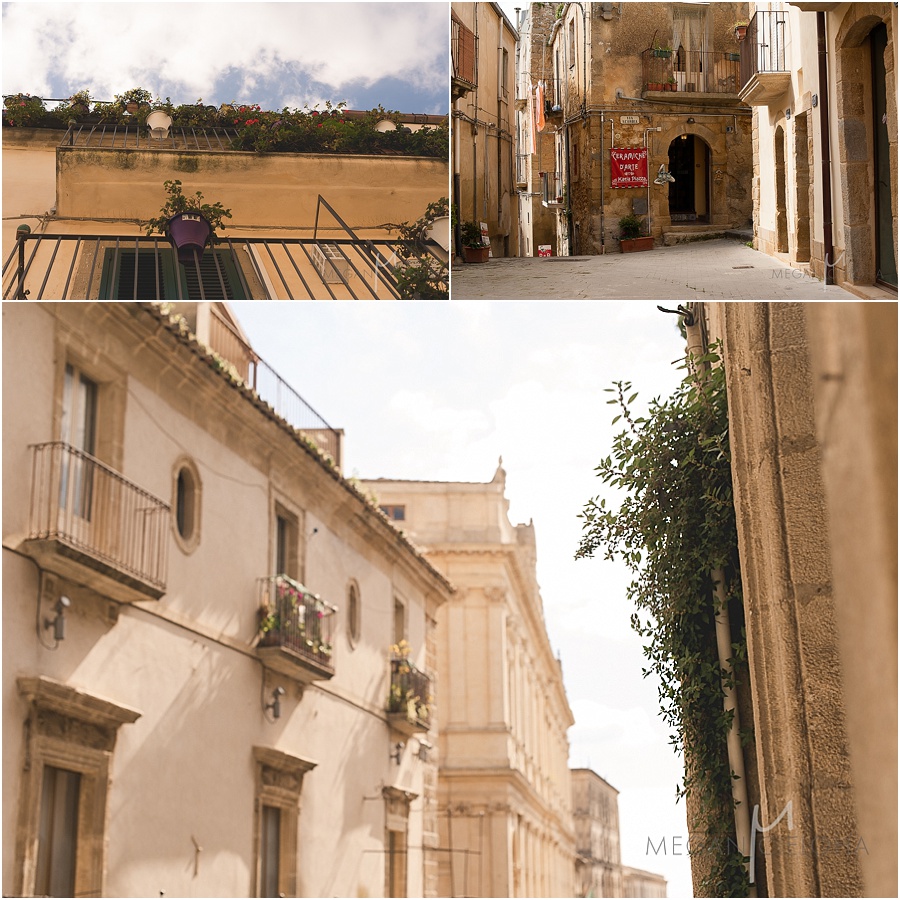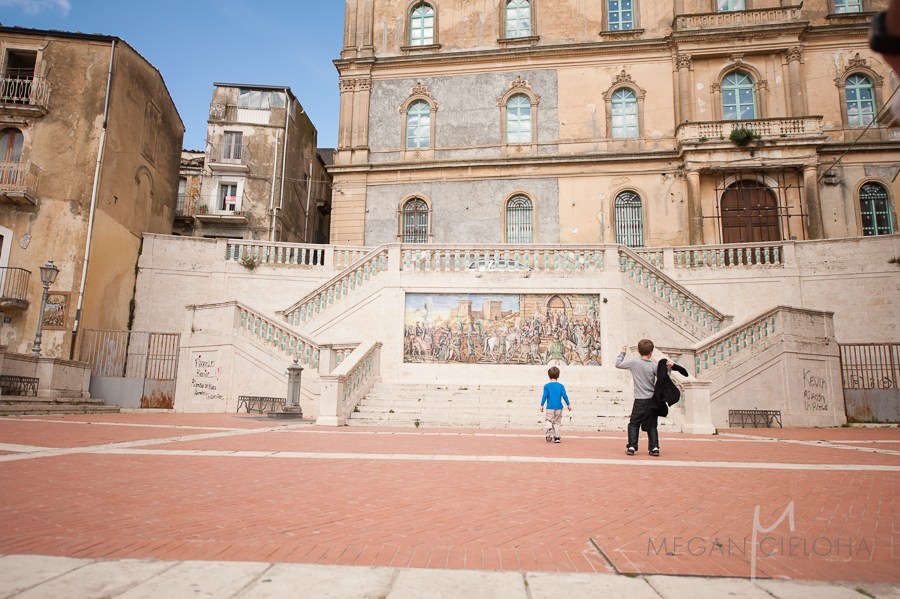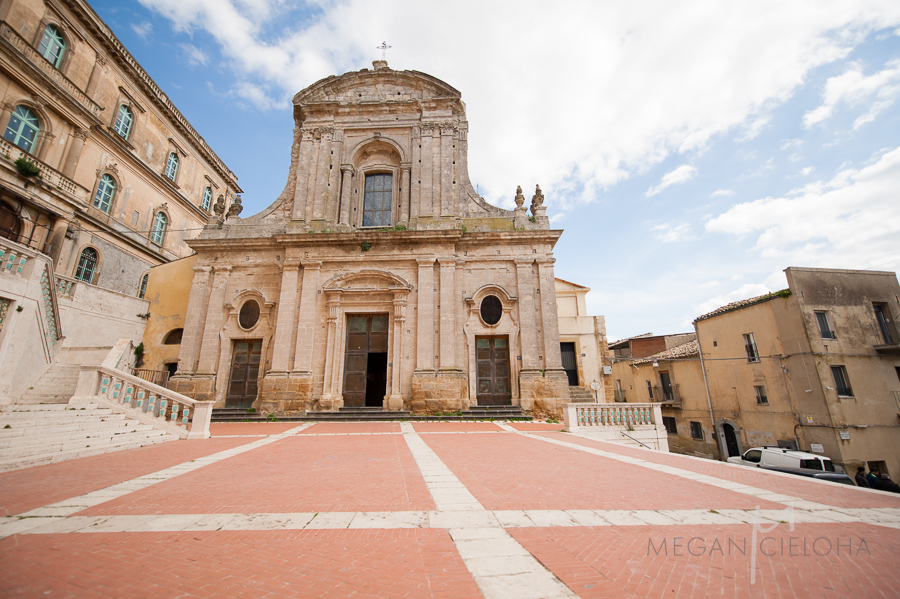 Duomo di Santa Maria, first built sometime in the late Middle ages but rebuilt to it's current state in the 18th century, was silent as we visited.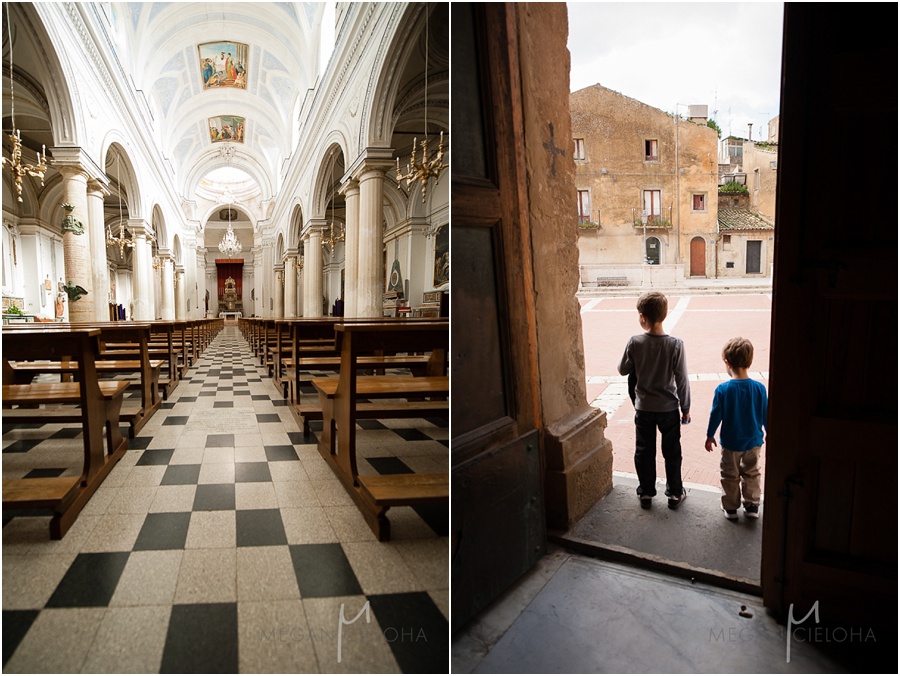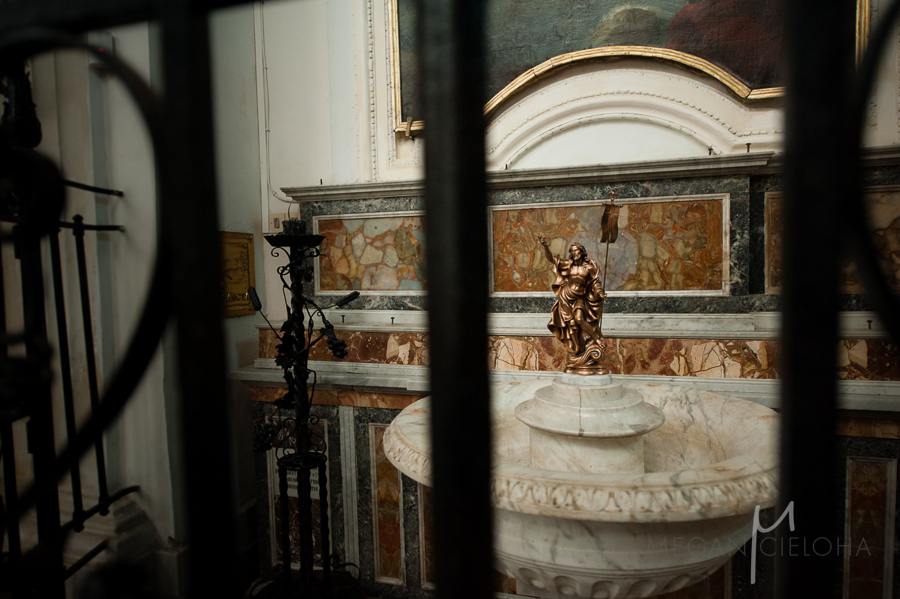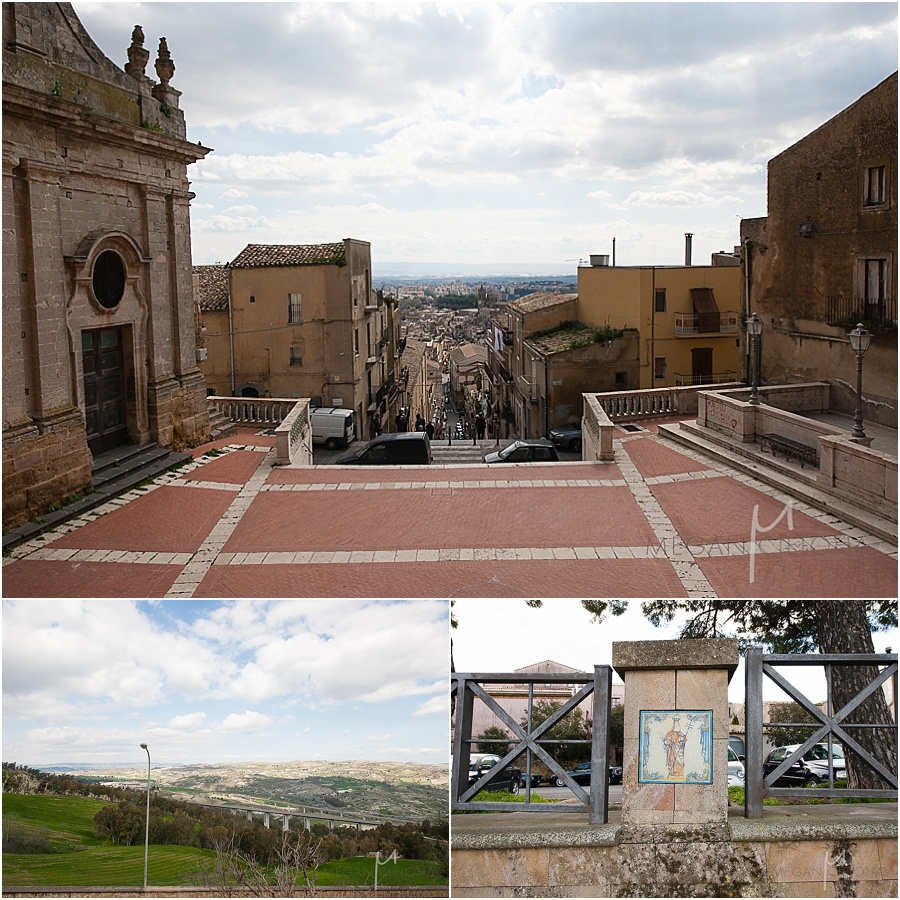 This was a really great day trip, so I'm sure we'll be back again!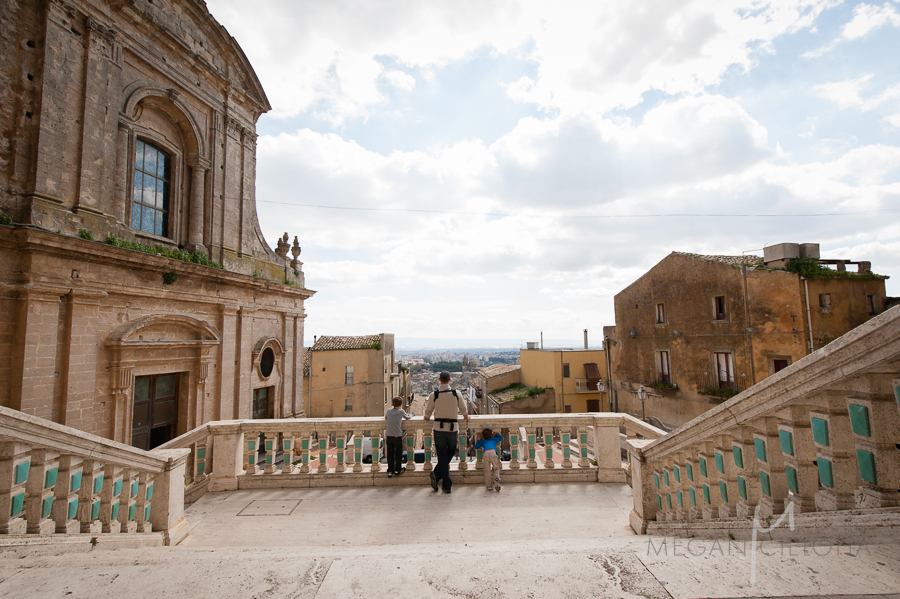 ---