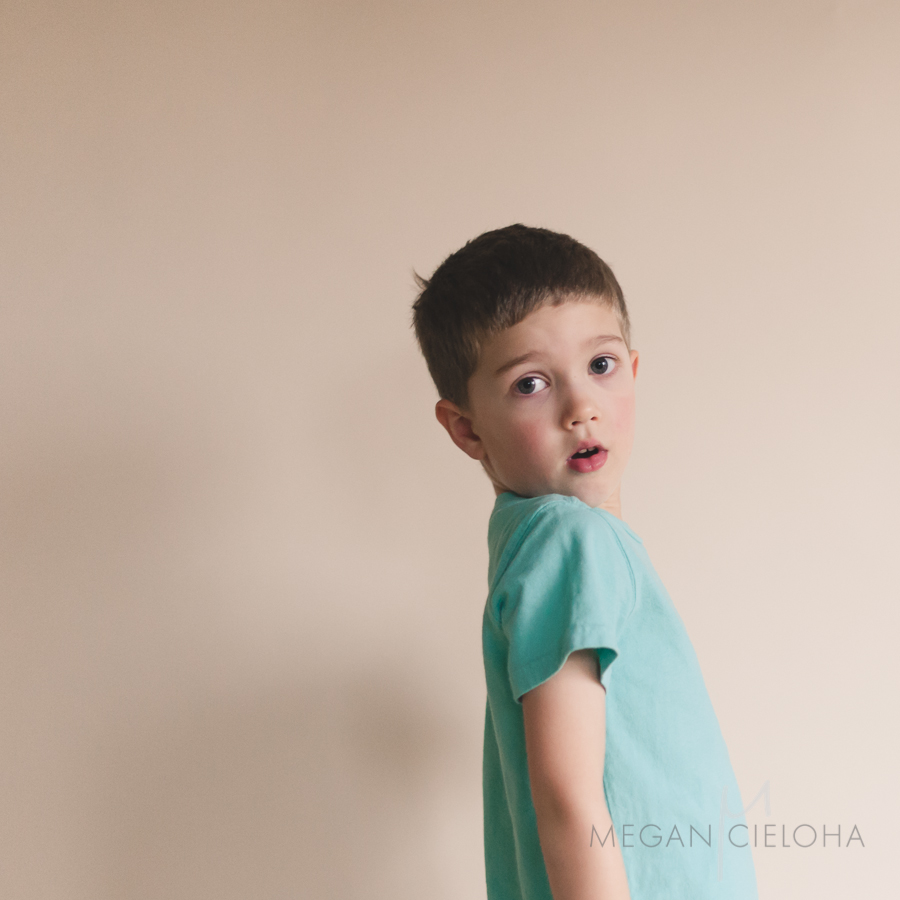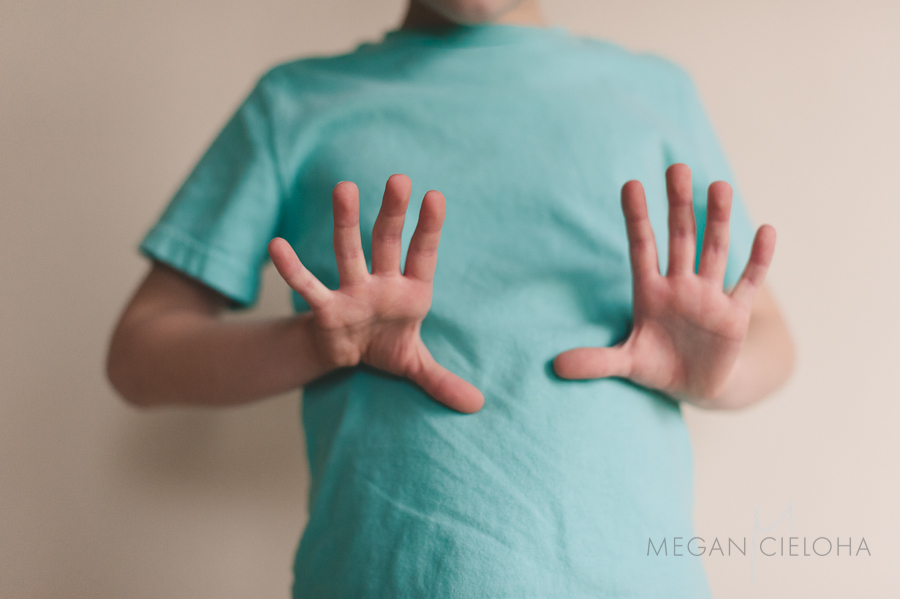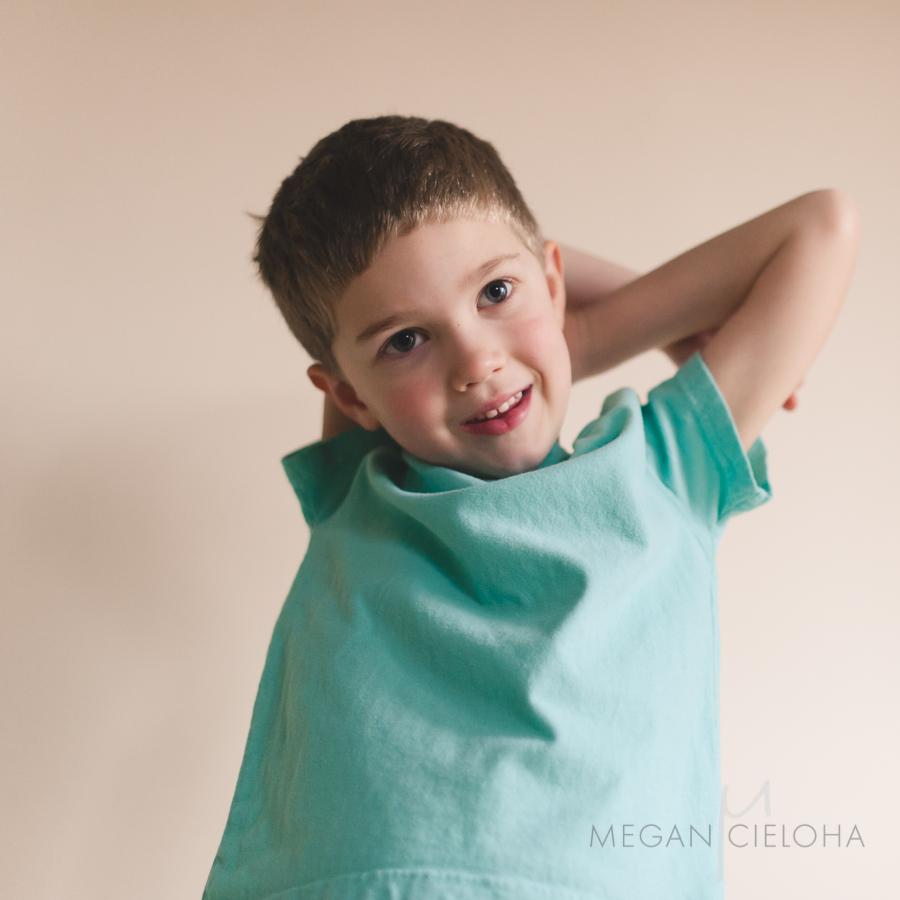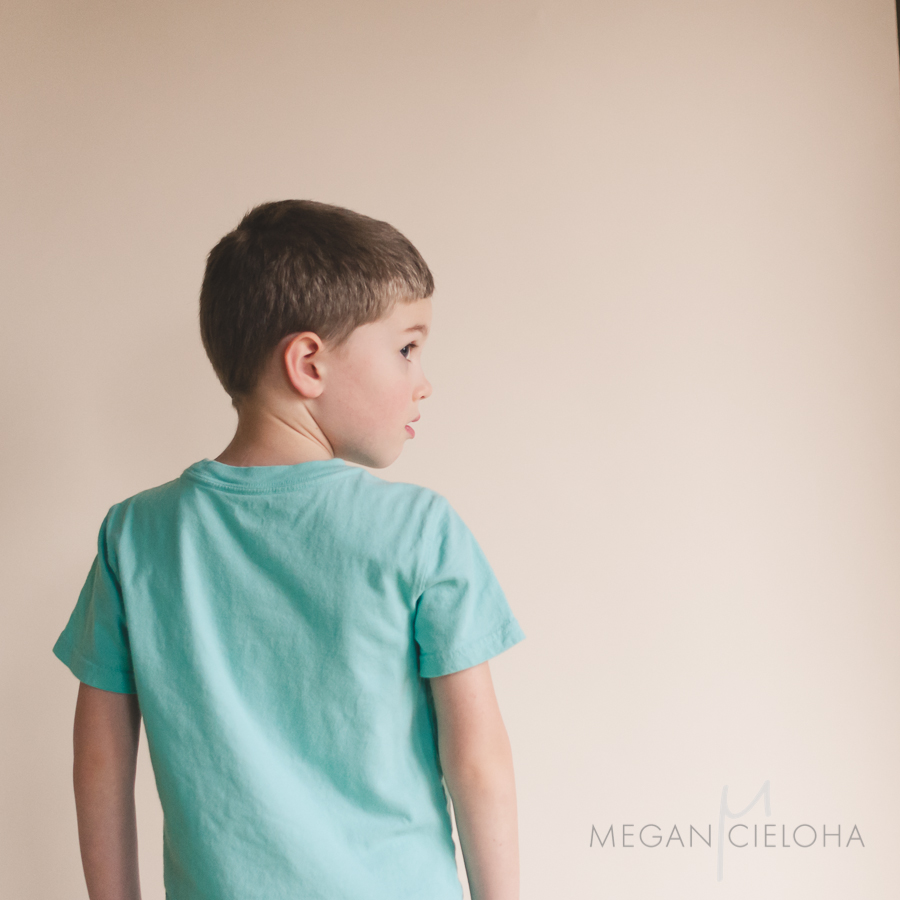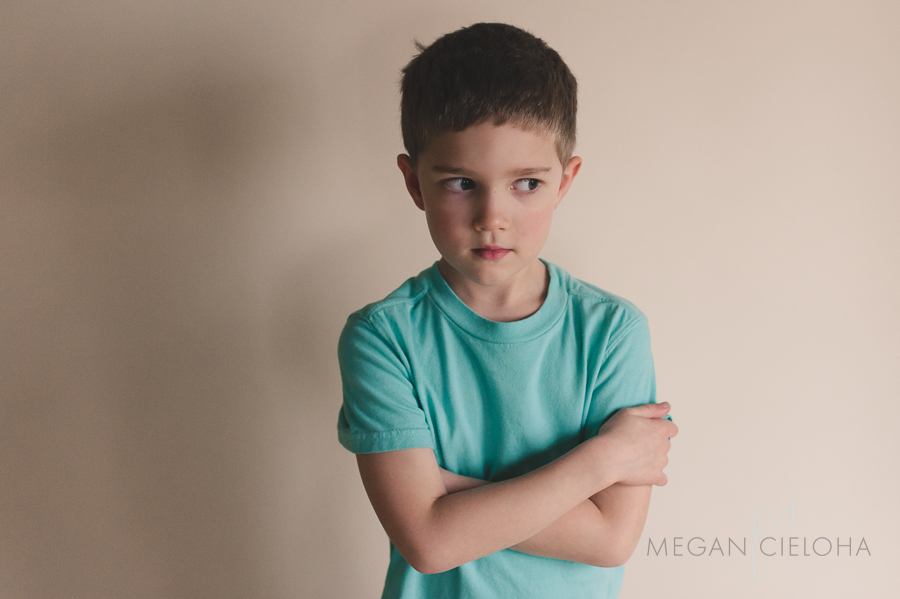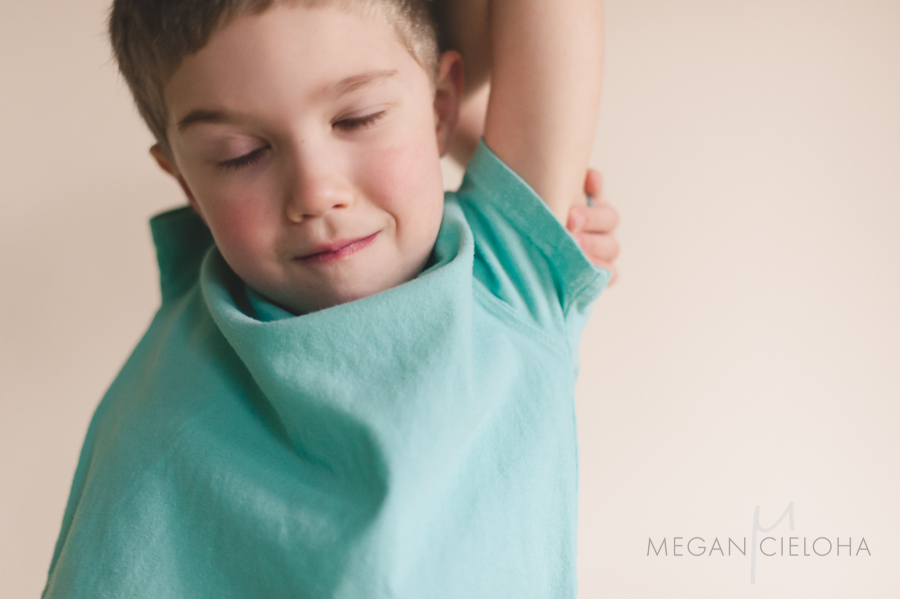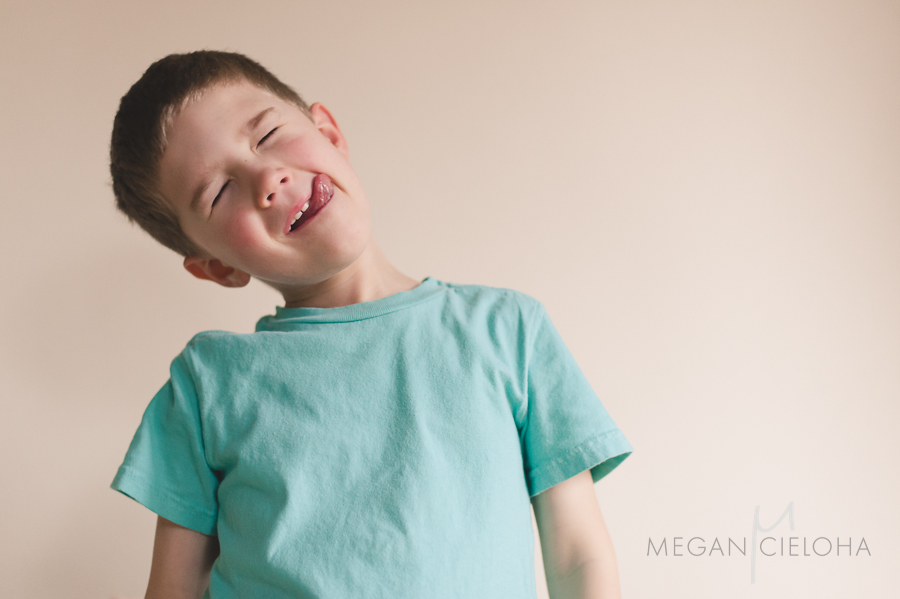 Someone was super excited about "the paper." Seamless paper is a very new addition to this household and today was our inaugural usage. You loved helping me figure out how to set up the background stand and spent 10 minutes trying to set up the camera tripod for me while I was working on other tasks. It might stem partially from your desire to spend as much time as possible not in your room, where you're supposed to be during quiet time… which is my normal photography time… but lately you have been suggesting photo shoots and willingly modeling for me without any complaints.
It's somewhat of a miraculous conversion. There was a time that posing for the camera was not extremely high on your list of desirable activities. Ok, maybe it wasn't even on that list. It is wonderful to see the caring, helpful side of your personality coming out. From time to time you so sweetly comfort Grayden through a disappointment, selflessly offer up a prized toy to soothe him or gently touch and hug him. Quite often lately, you've been asking me for help or attention, and after a few minutes you'll say "ok, Mama. It's time for you to go back to work. I know you have work to do." Or you'll tell me that I should take a nap, or to have sweet dreams when I go to bed. I hope to nurture this side of you, buddy. The part of your heart that sees what other people need and quietly, happily helps them.
Please continue on around our blog circle to visit my friend Courtney Keim, New Jersey photographer's, post to her sweet boys. 
---