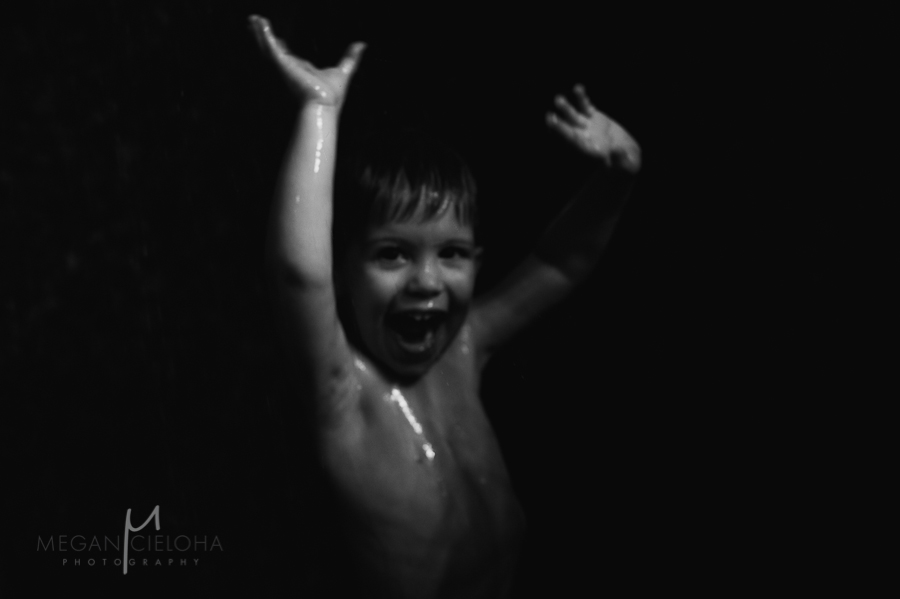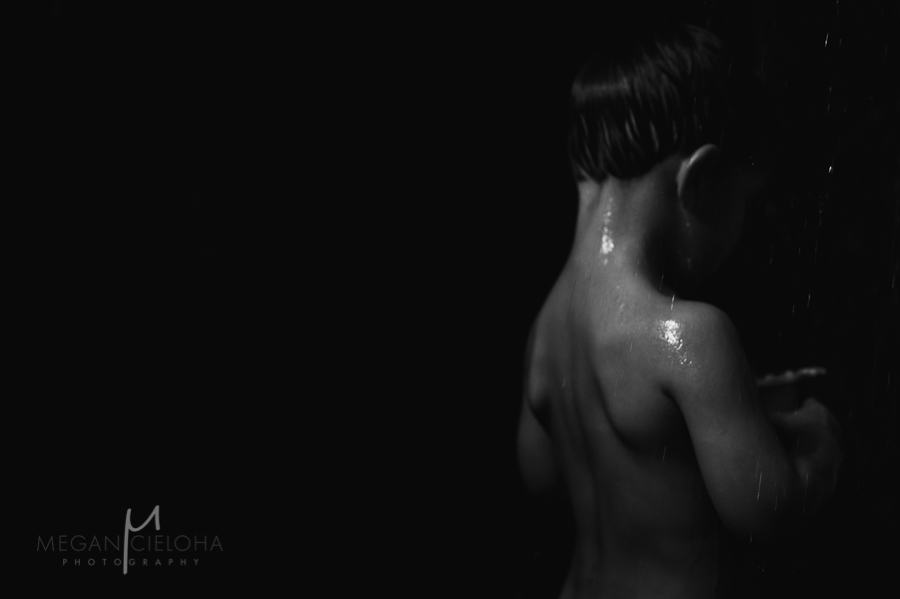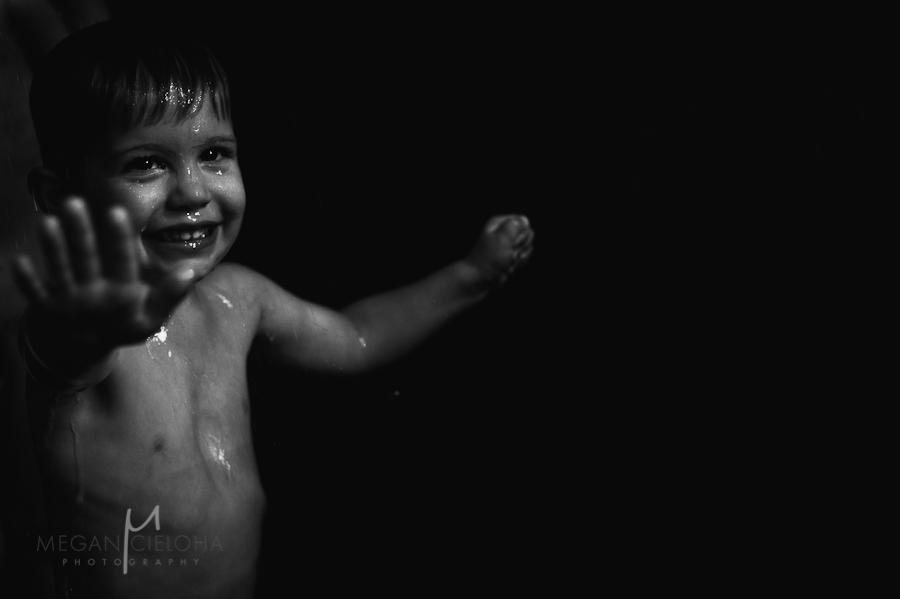 You are such a happy little monkey, Grayden. Your giggle lights up our lives and we can't get enough of the way that you are out to experience life for all it has to offer. Running full tilt down concrete sidewalks, even though you just tripped twice over your new shoes? No problem! Scaling bathroom cabinets so that you can sit on the counter, fill the sink up to the top with water and "wash" your hands? Doesn't everyone? You love to help make up imaginative stories about shower time… in the images above, I think we were either traveling through a jungle or avoiding a huge volcano.
Despite your obvious enthusiasm for pushing boundaries, you can also be quite cautious when it comes to taking big steps out of your comfort zone. At swimming lessons, your instructor has been trying to get you to walk down the steps into the pool, unassisted, for a month now. You've been so close for weeks. I can feel the tension radiating off your little body as your muscles tense to take that step, but your mind repeatedly says "no! not yet!" Today- muscle and mind worked together and you took the step… and you were so proud. Your huge grin made me all sappy and slightly teary eyed.
I hope, Grayden, that you maintain your joy for life, for sometimes pushing boundaries and  taking little falls in order to learn how to get up and make your next attempt even better. However, I want you to know that it's also completely ok to listen to the small voice inside of you that says "no. not yet. wait." We sometimes don't give that voice enough credit. When it says "now, go." listen as well. You just might fly.
Or… take a step and come up with a mouthful of pool water. Next time, I bet you'll even remember not to breathe underwater :)
Keep following along the blog circle by heading over to check out Jaime Lackey's beautiful photography.
Pin It
---