I'm participating in a blog circle of amazing photographers, and we will all be posting letters to our son/s once per month. It's so exciting to involved in a project like this that will keep me accountable to shooting and help me to take time to write down my thoughts for my boys. Life gets busy, and I often forget the things I want to say… now I will have a monthly opportunity to remember.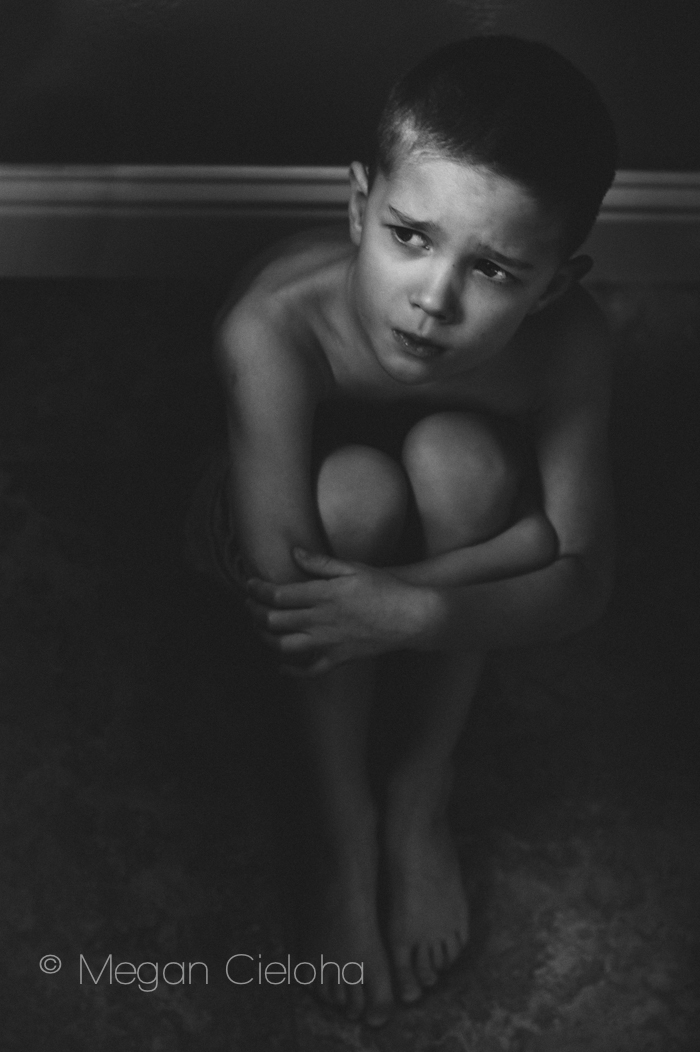 Although you were posing for this image, Isaac, it isn't an entirely untrue depiction of quite a few of your moments lately. One minute you are the sweetest boy: offering multiple unsolicited hugs and kisses, ambling up to help with tasks around the house, telling me I'm the best Mama in the whole world, radiating sunshine into our lives… and then the next minute you're testing boundaries, being contrary, and stating- seemingly unendingly- that life is unfair.
You challenge me, buddy. More than I think I've been challenged by anyone else. There are those moments when I think it is all too much, those days when I can't even get a moment to myself, and your childish frustrations seem to be rubbing off on the entire household. But then- there will be a quiet moment, just a breathe of silence, and you look up at me with your clear, soulful blue eyes- and I'll wonder what in the world I did to deserve such trust and faith. It certainly isn't because I'm a perfect Mama, because I'm far from it, but yet you forgive me and we start each day anew. Thank you for teaching me, Isaac, and I hope that, while your memories of this time might include several mistakes on both of our parts, the overwhelming feeling you have is of being loved.
Simply for being you. You are special, sweet boy.
Read on by visiting my lovely friend, Leah Cook | Dallas Lifestyle Photographer's, blog.
Pin It
---